11 Easy Outdoor DIY Projects
11 Easy Outdoor DIY Projects- upgrade your backyard on a budget with these inexpensive and easy DIY backyard ideas. From patio planters to landscaping ideas, there are plenty of DIY projects to choose from that are guaranteed to work for big and small yards.
There's nothing better than a job well done in the great outdoors. Whether you want a quick afternoon project or are looking to add a real statement piece to your yard, we have you covered. Check out these great DIY backyard projects with plans/tutorials and get building!
KEEP IN TOUCH! FOR MORE INSPIRATION, TUTORIALS, AND FREE KNITTING PATTERNS, SIGN UP FOR OUR WEEKLY NEWSLETTER:
11 Easy Outdoor DIY Projects
How to Build a Beginner Bird House– attract songbirds to your yard by building this beginner-friendly birdhouse. This is a fun, woodworking project that can be made in less than an hour using only one board.
How to Paint Patio Cushions– update your faded and old outdoor cushions with this easy tutorial!
How to Build a Wood Doormat– enhance your home's entrance with this easy-to-build wood doormat. The lumber for this project was less than $20 and it took approximately an hour to make.
How to Build an Easy Stone Grill Surround– upgrade your BBQ with this stone surround. No cutting involved! This project took a weekend and it's beginner-friendly. I didn't need to cut a single stone with made this whole process a breeze! 
How to Build a Fire Pit with Landscape Blocks– an easy, afternoon project that you'll enjoy for years to come. This project only took 2-3 hours and it was so easy!
How to Build Tall Outdoor Planters– an inexpensive DIY project that adds major curb appeal! This planter is inexpensive to make (the wood was approximately $30) and it's simple enough for beginners. The top of the planter is mitered (45 degree angles), but otherwise all the cuts are straight.
 Raised Vegetable Garden with Pea Gravel DIY– Create this raised vegetable garden with coastal-inspired pea gravel in one weekend.
How to Build a Porch Swing Stand & How to Hang a Porch Swing– an afternoon project you'll enjoy all summer!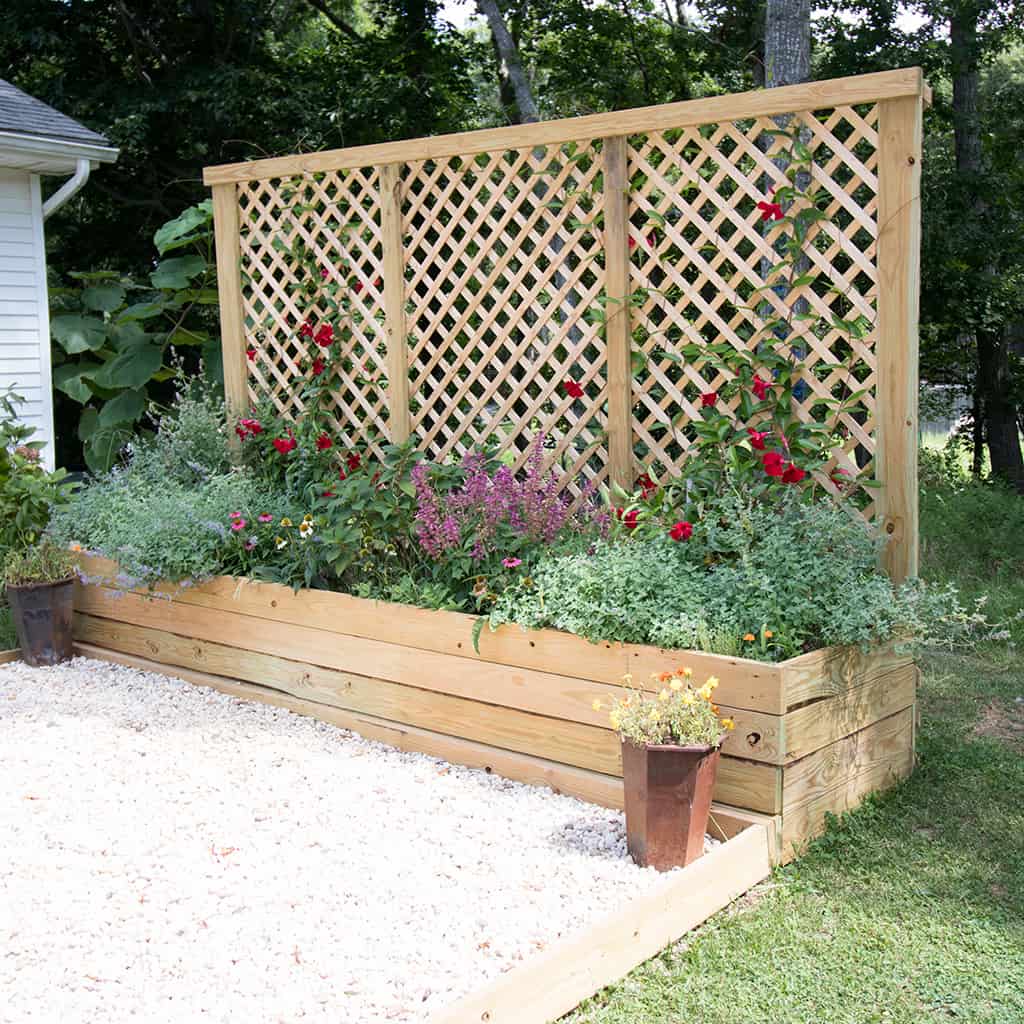 Privacy Screen Planter DIY– an inexpensive project with a major impact! Upgrade your outdoor space with this beginner-friendly weekend project. This upright structure is very sturdy and the size of the planter allows for ample flowering bushes, herbs, hedges, small shrubs, and climbing vines. It's also a nice source of shade in the summer.
Looking for an affordable alternative to a stone patio? Try this Pea Gravel Patio DIY!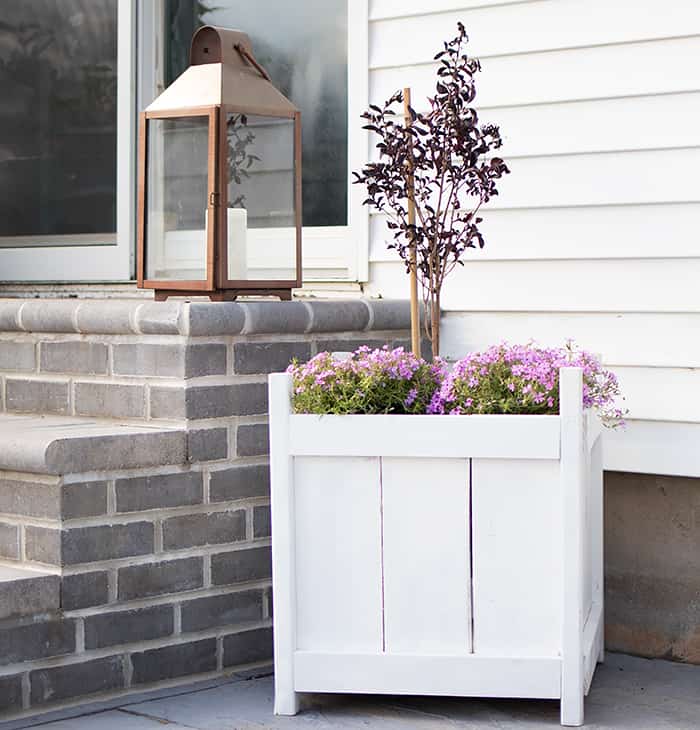 $20 Outdoor Planter DIY & Deer Resistant Container Gardening– After pricing some wood planters ($150 each!) I knew I could save a lot of money by making them myself so I created this $20 Outdoor Planter DIY.
I love seeing your finished projects! If you enjoyed making tany of these 11 Easy Outdoor DIY Projects, I'd love to see yours on Instagram, just tag me @ginamicheleblog. Happy building!