How to Build an Easy Stone Grill Surround
How to Build an Easy Stone Grill Surround- upgrade your BBQ with this stone surround. No cutting involved!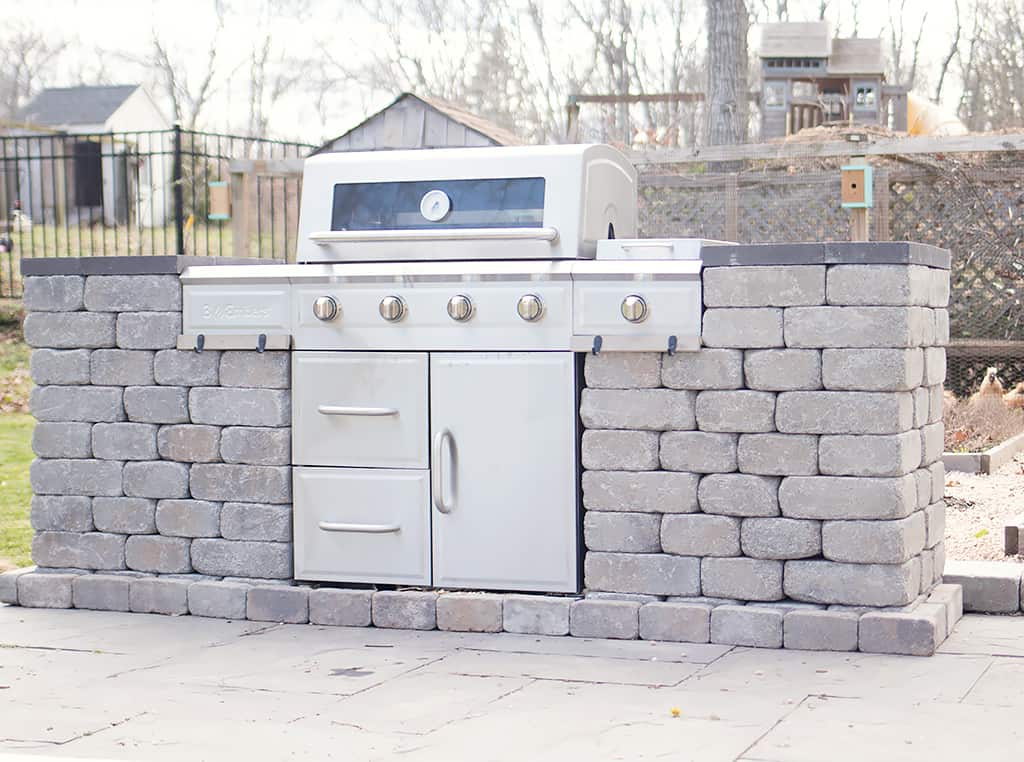 I love the look of stone grill surrounds, but I couldn't justify spending thousands of dollars having one custom-made. I wanted a grilling station that offered counter space for food prep. Naturally, I decided to go the DIY outdoor kitchen route to upgrade our grill! This project took a weekend and it's beginner-friendly.
I didn't need to cut a single stone with made this whole process a breeze! I highly recommend using these Retaining wall blocks. Their size and weight made them very easy to work with.
KEEP IN TOUCH! FOR MORE INSPIRATIONS, TUTORIALS, AND FREE KNITTING PATTERNS, SIGN UP FOR OUR WEEKLY NEWSLETTER:
How to Build an Easy Stone Grill Surround
Note: The best grill to use for this project is one with a straight design.
Supplies needed:
Concrete retaining wall caps (for the top of the surround countertops)
Patio stones (for the bottom trim)
Landscape or masonry adhesive
Caulk gun
Tape measure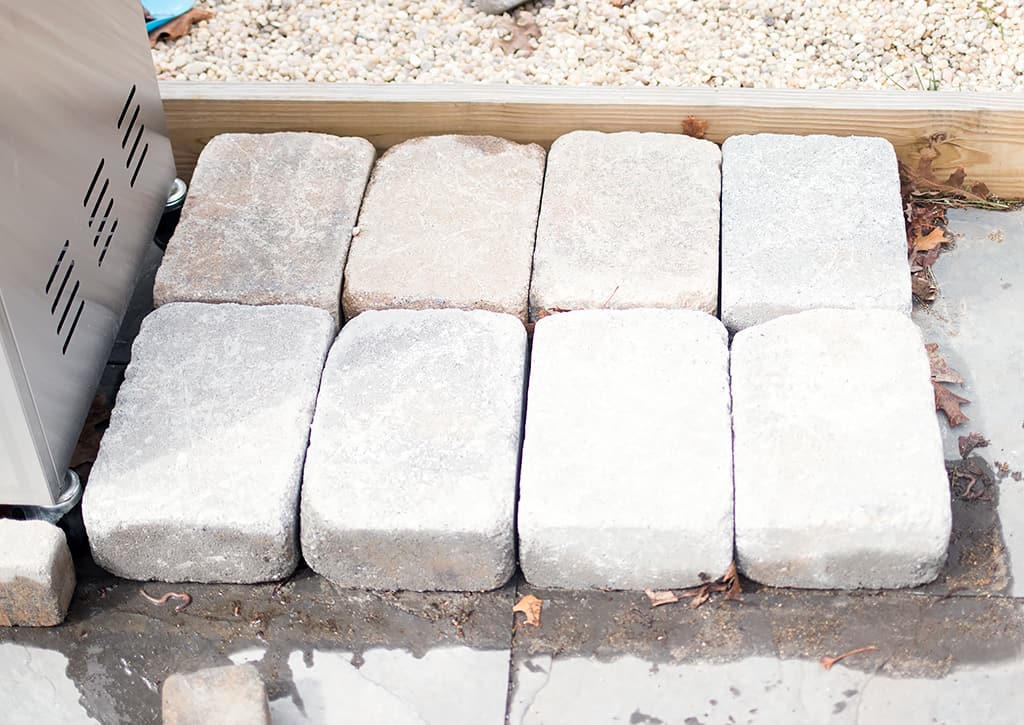 I wanted each row of the stones to have an alternating pattern. After some experimenting, I learned that I needed 8 stones to create this. For the first row, I lined the stones up in 2 rows. I used a level to make sure they were straight.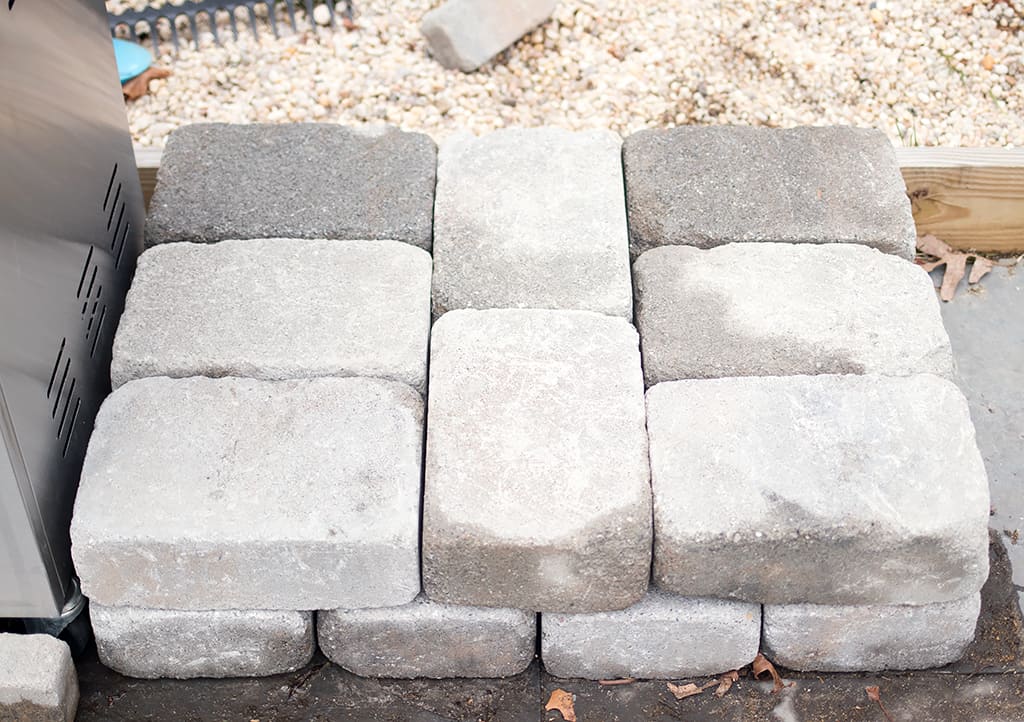 I arranged the second row as pictured and adhered them using landscape adhesive.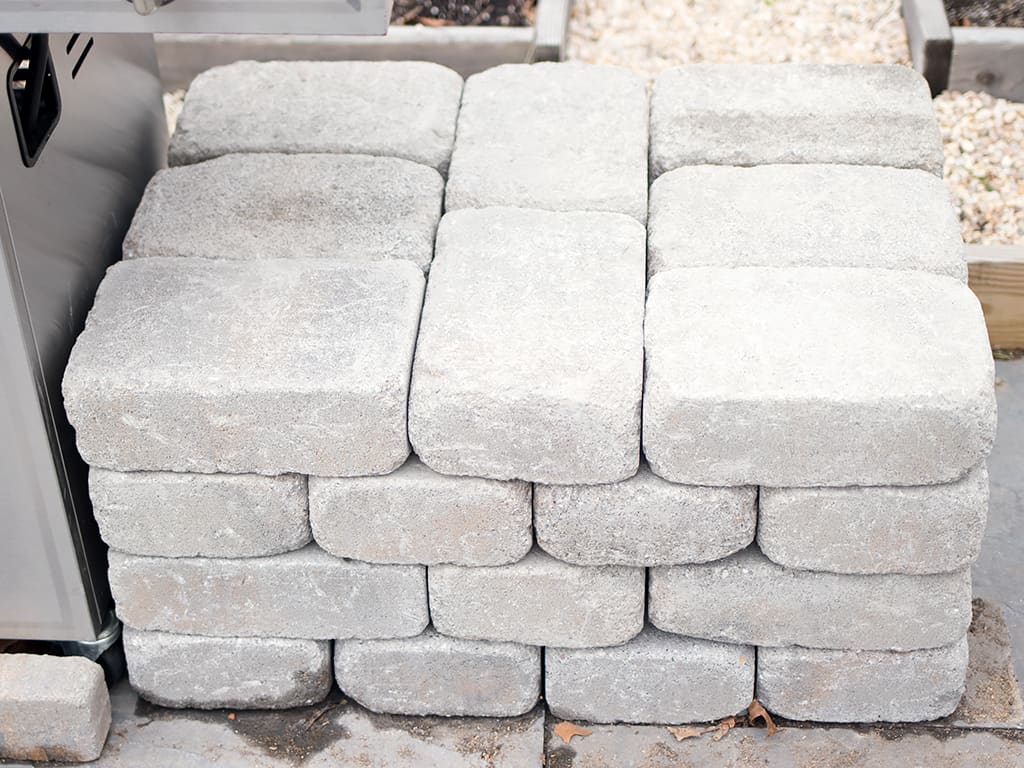 I repeated these 2 alternating rows until I reached the bottom of the side burner. Then, I switched to 6 stones for the final 2 rows.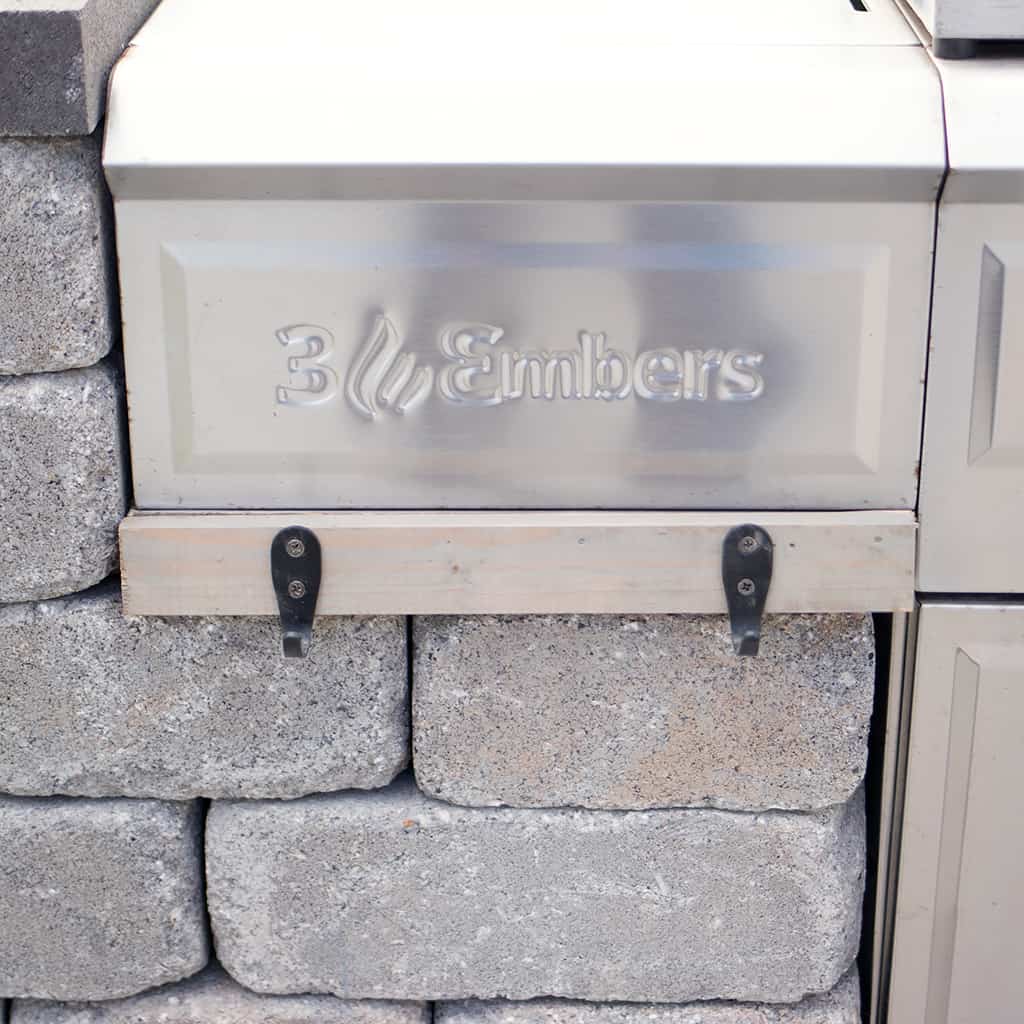 There were 2 small gaps under the sides of the grill, so I cut wood to size and pushed it into the gap. Then, I nailed a 1×2 to the end of the wood and attached hooks to hold BBQ tools.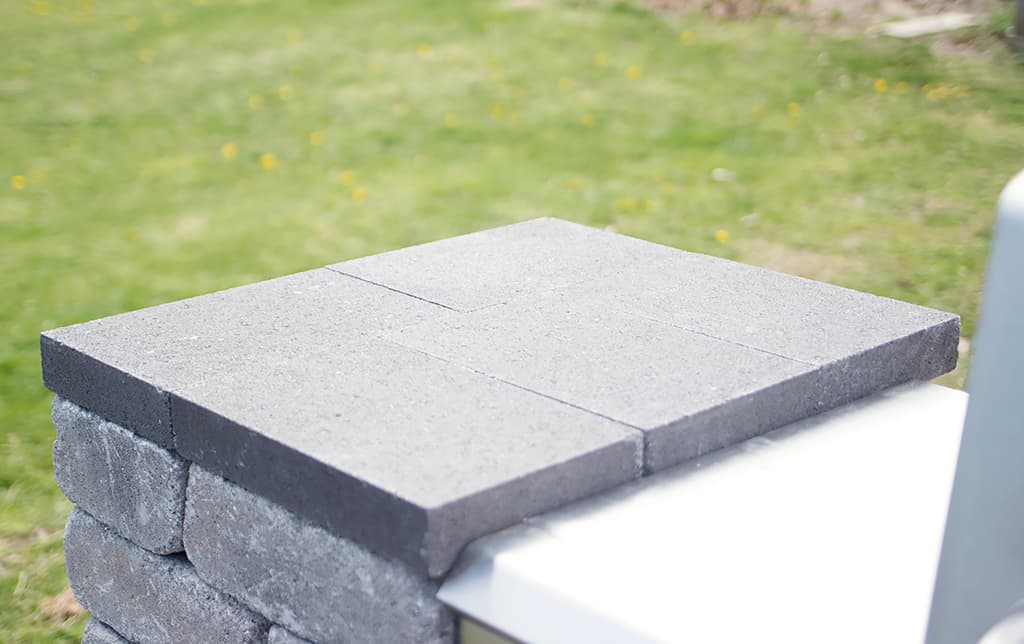 Next, I glued on the wall caps to serve as concrete countertops using landscape adhesive.
The final step was to attach the patio stone to the bottom to create a base.
Finally, enjoy some time outdoors with your new barbecue grilling station!
Looking for more outdoor DIY projects?
How to Build Tall Outdoor Planters
Outdoor Chalkboard DIY- Weatherproof and Durable!
Easy DIY Kids Climbing Wall for a Treehouse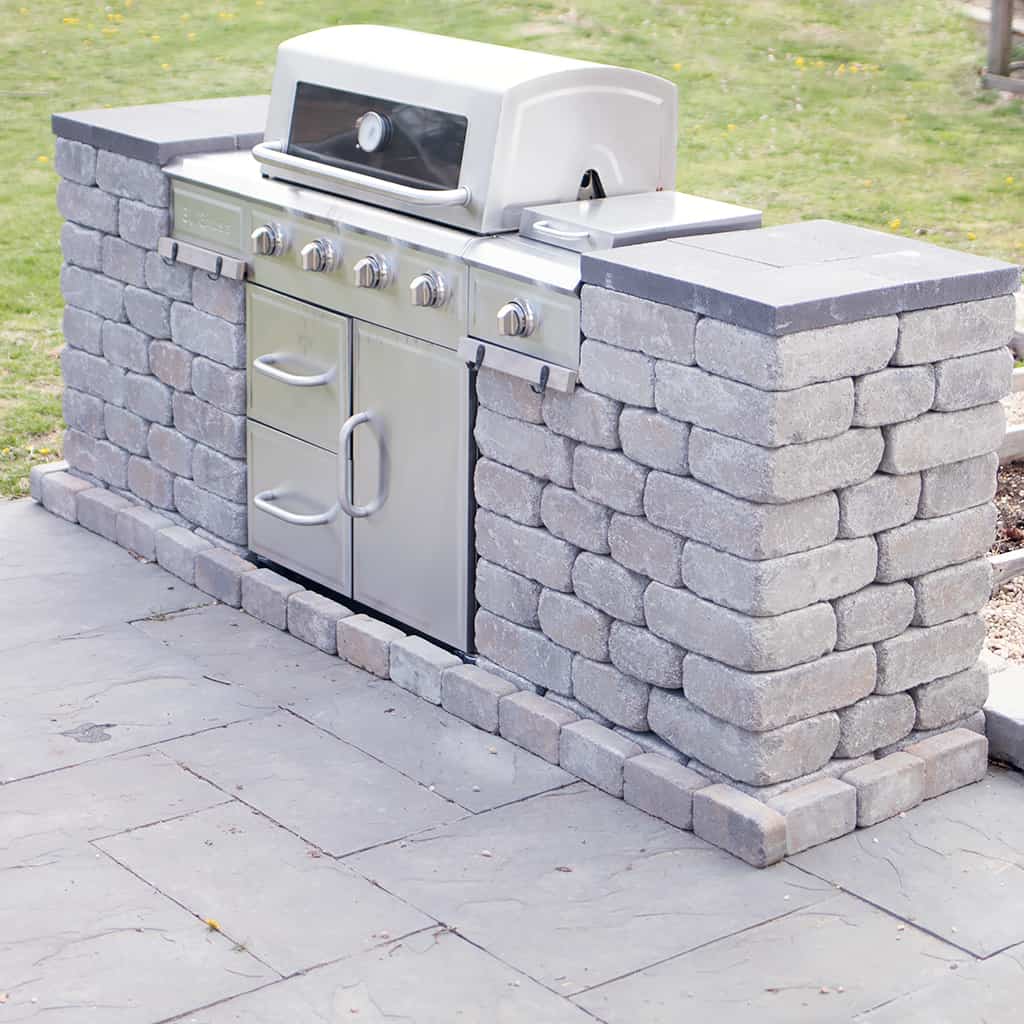 I love seeing your finished projects! If you enjoyed making this BBQ Grilling Station, or any of my other outdoor projects, I'd love to see yours on Instagram, just tag me @ginamicheleblog. Happy DIYing!