How to Build a Wood Doormat
How to Build a Wood Doormat- enhance your home's entrance with this easy-to-build wood doormat.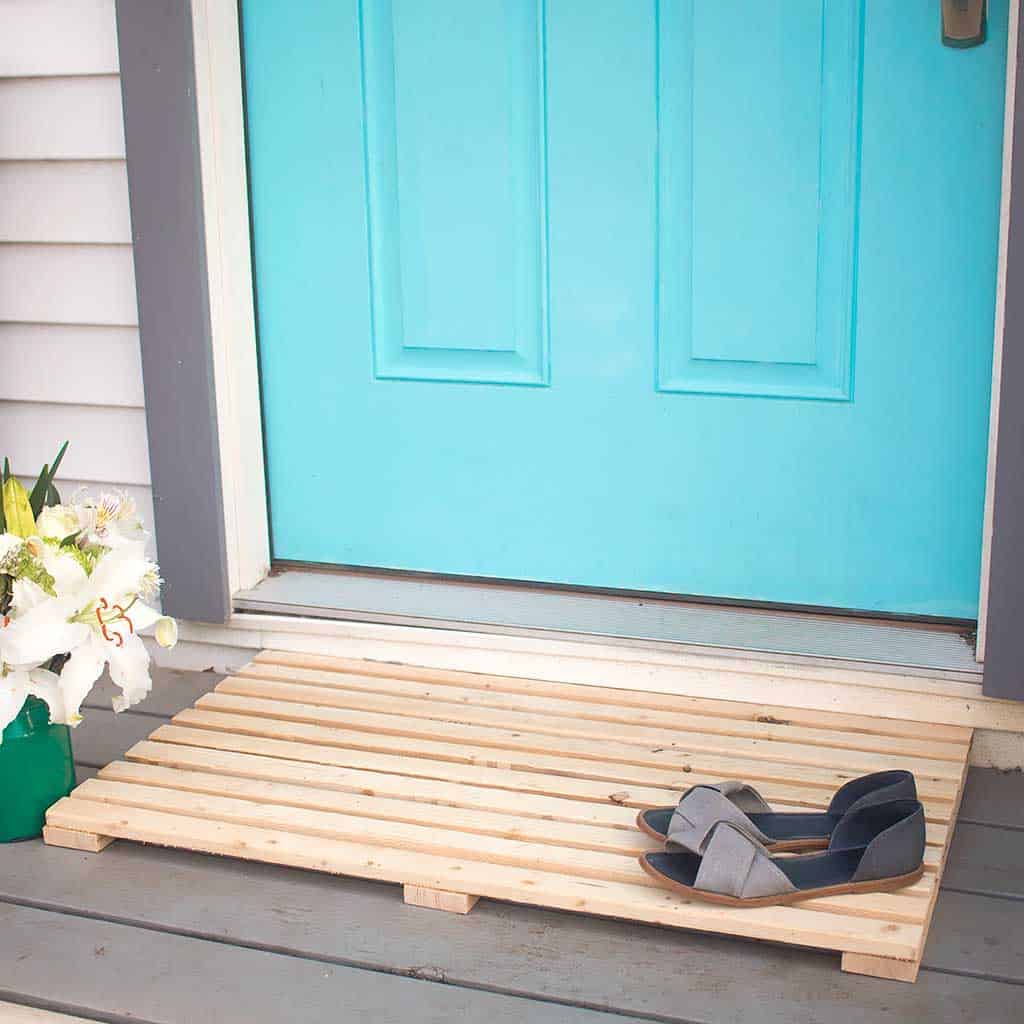 Swapping out your doormat is an easy to refresh your front porch. I love the look of wood doormats, but they can be expensive. Naturally, I decided to go the DIY route. The lumber for this project was less than $20 and it took approximately an hour to make.
KEEP IN TOUCH! FOR MORE INSPIRATIONS, PROJECTS, AND FREE KNITTING PATTERNS, SIGN UP FOR OUR WEEKLY NEWSLETTER:
What is a pin nailer?
Pin nailers are used to drive the smallest nails or fasteners into your carpentry. They're ideal for small woodworking projects (like birdhouses and this doormat) and finishing work. They typically use 23 gauge nails.
How to Build a Wood Doormat step by step instructions
Supplies needed:
Sandpaper
Tape measure
Tools needed:
Miter saw
Pin nail gun (I used this one)
Lumber cuts:
(note- my finished doormat measures 34 inches wide and inches long)
10- 34 inch 1X2 boards
3- 19 1/2 inch 1×3 inch boards
Place the 1×3 board on the ground, evenly spaced. Starting at the top, begin adding the 1×2 slats. Add a small amount of wood glue to the 1x3s before placing down the 1x2s.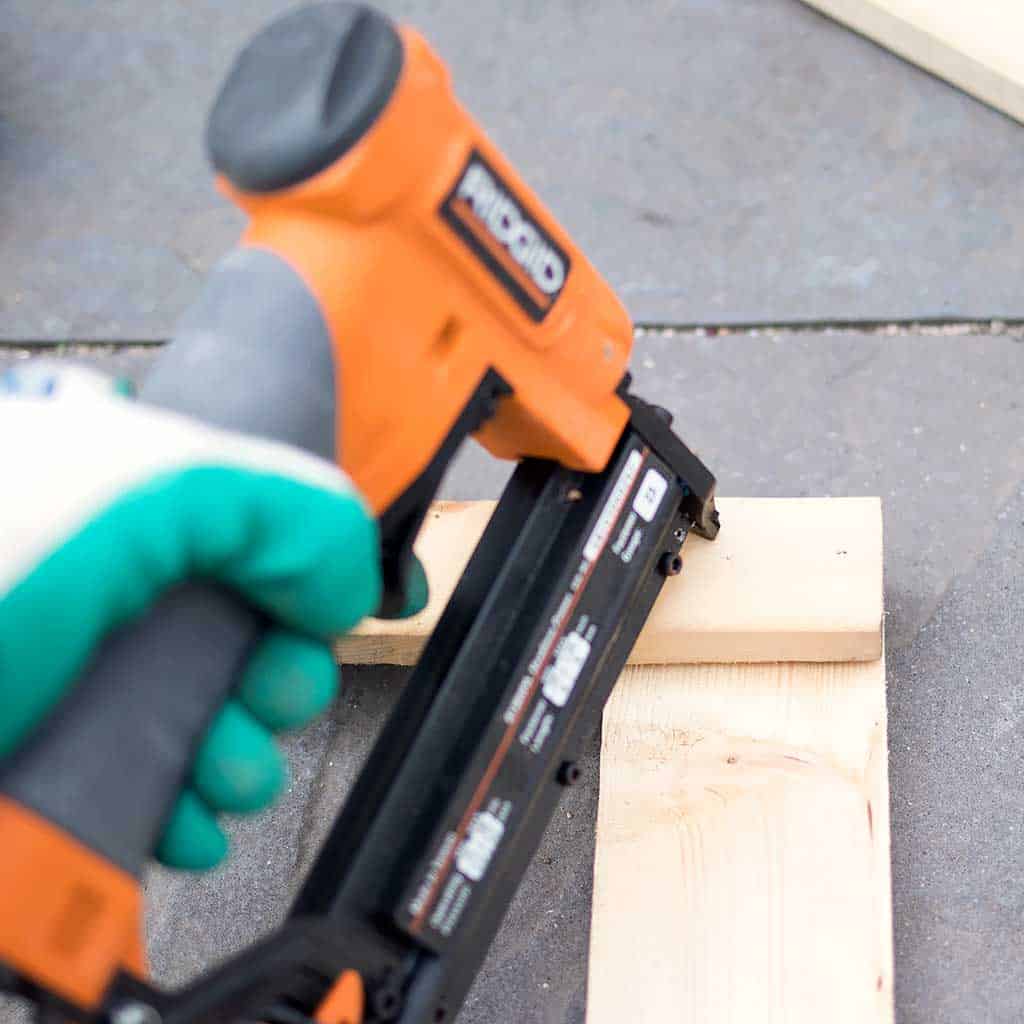 Using a nail gun, attach the 1×2 to the 1×3 at each board.
I spaced the slats 1/2 inches apart. Add the new 1x2s and measure at each 1×3 board to ensure that the spacing is even. Repeat until you reach the end of the mat.
When you are finished, lightly sand the doormat. The wood will weather to a light grey color.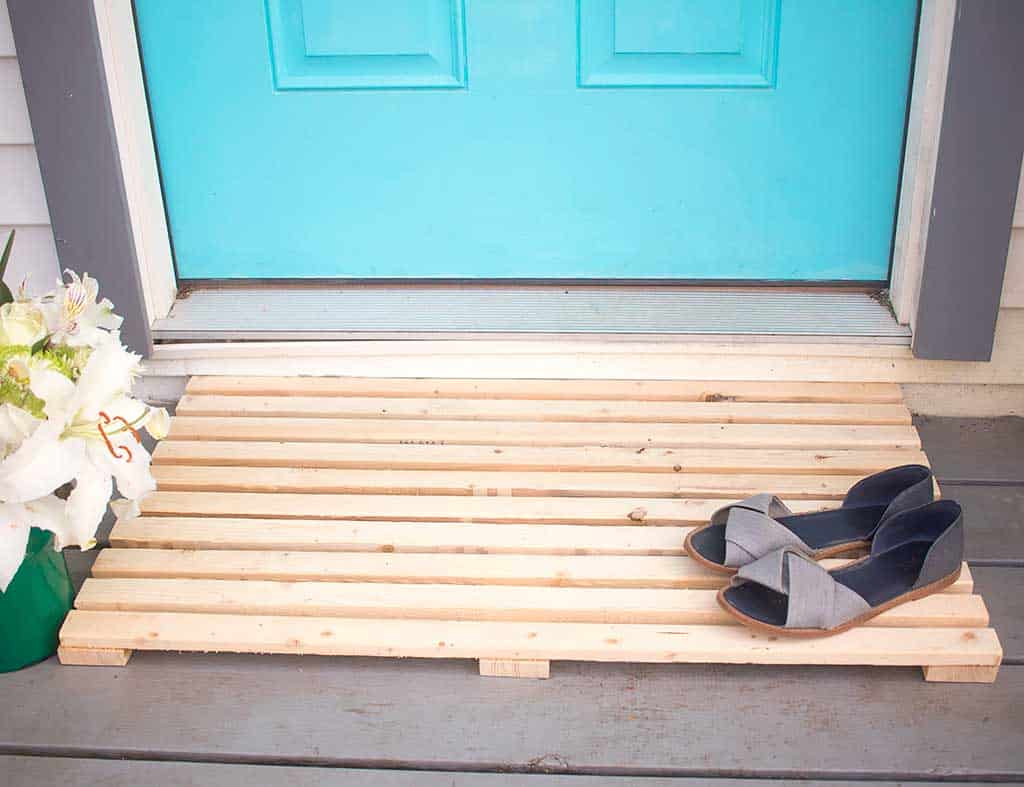 Looking for more outdoor DIY home projects like this DIY wooden doormat?
How to Build a Beginner Bird House
How to Build an Easy Stone Grill Surround
How to Build Tall Outdoor Planters
I love seeing your finished projects! If you enjoyed making this post- How to Build a Wood Doormat or any of my other DIY tutorials, I'd love to see yours on Instagram, just tag me @ginamicheleblog. Happy DIYing!