Raised Vegetable Garden with Pea Gravel DIY
Raised Vegetable Garden with Pea Gravel DIY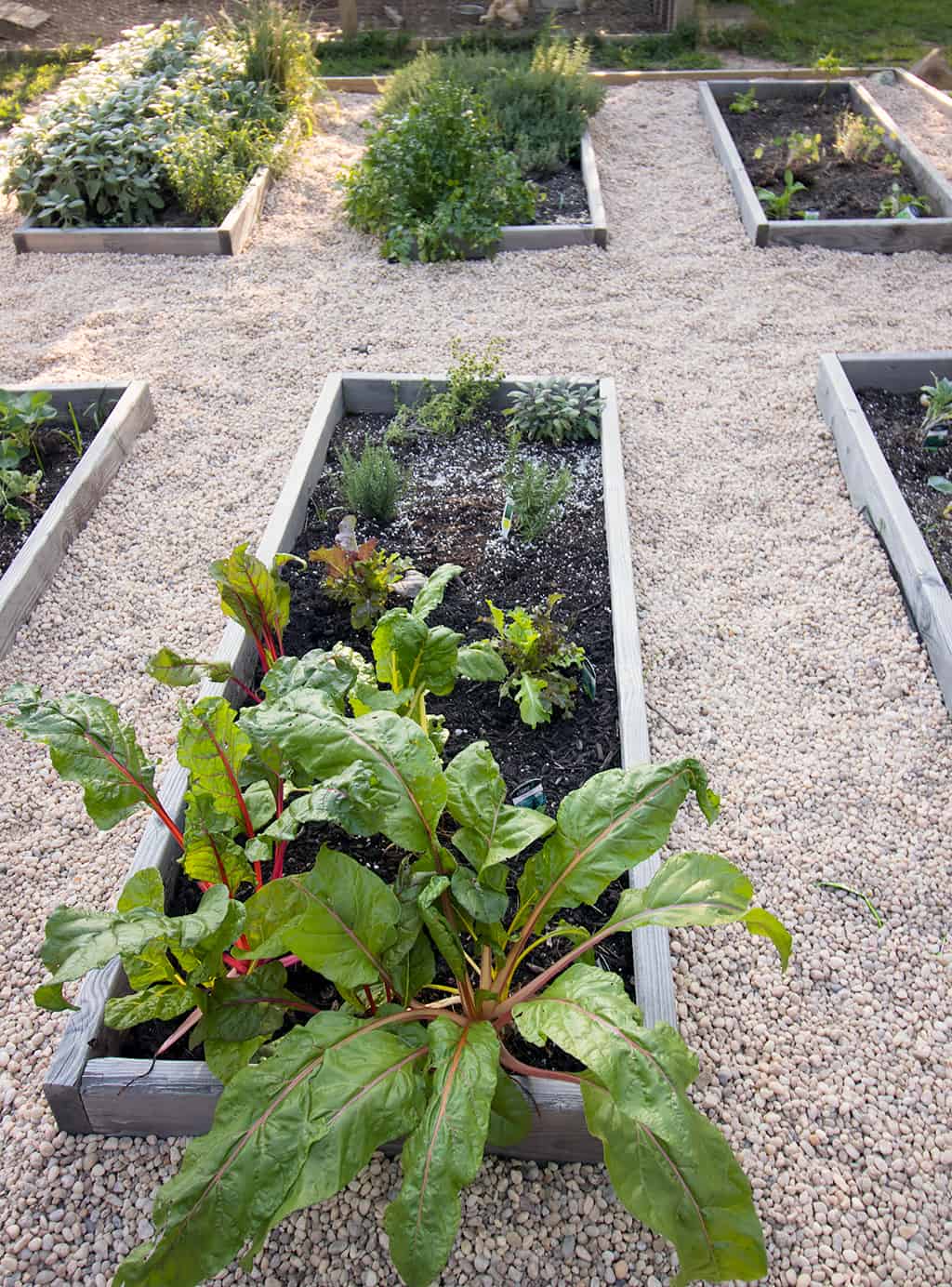 Last year I made this DIY Pea Gravel Patio on the side of my main patio. It was a great way to increase the square footage of my patio without paying the exorbitant costs associated with traditional hardscaping. This year I wanted to add a second area to be used as a vegetable garden.
Building the frames for the surround and the raised garden boxes was easy enough, the tough part is hauling all the pea gravel!
The first thing you need to do is measure out the size of the patio. I did 12′ x 18′. I had a local excavating company deliver the pea gravel. It actually turned out to be cheaper than if I had ordered it a major home improvement store! I also had the wood delivered from a local lumber yard, which was much easier than trying to fit 12′ boards in my car.
Supplies needed:
2 x 6s (pressure treated)
Mending plates (if joining together 2 pieces of wood in the center)
Corner braces
Screws and drill
Cedar deck boards for the raised garden boxes
Level
Staple gun
Pea gravel
Raised Vegetable Garden with Pea Gravel DIY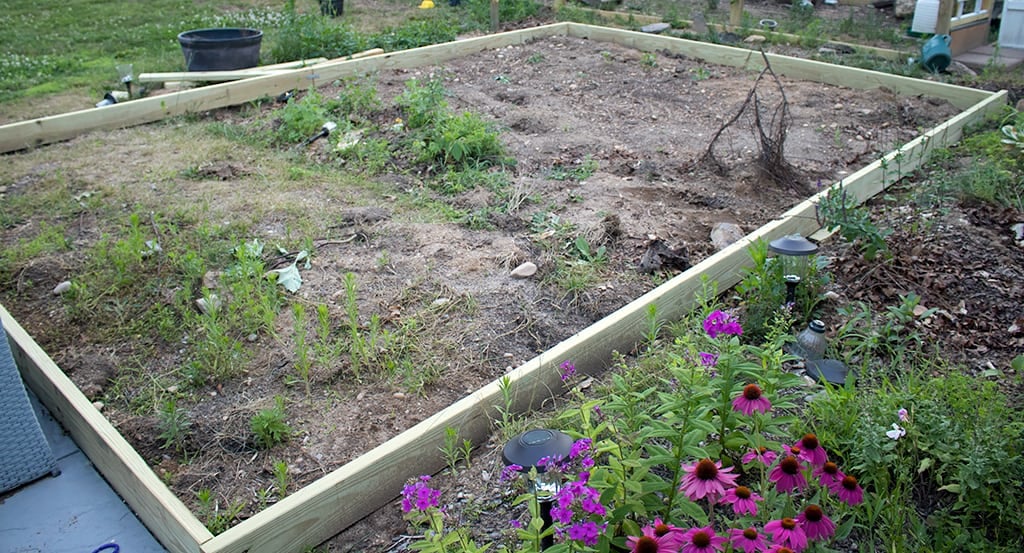 I outlined all the steps for building the DIY Pea Gravel patio in my previous post. This is nearly identical except the raised garden boxes are added before shoveling in the pea gravel. I cut the landscape fabric away from the inside of the garden boxes.
Looking for more DIY Home Projects?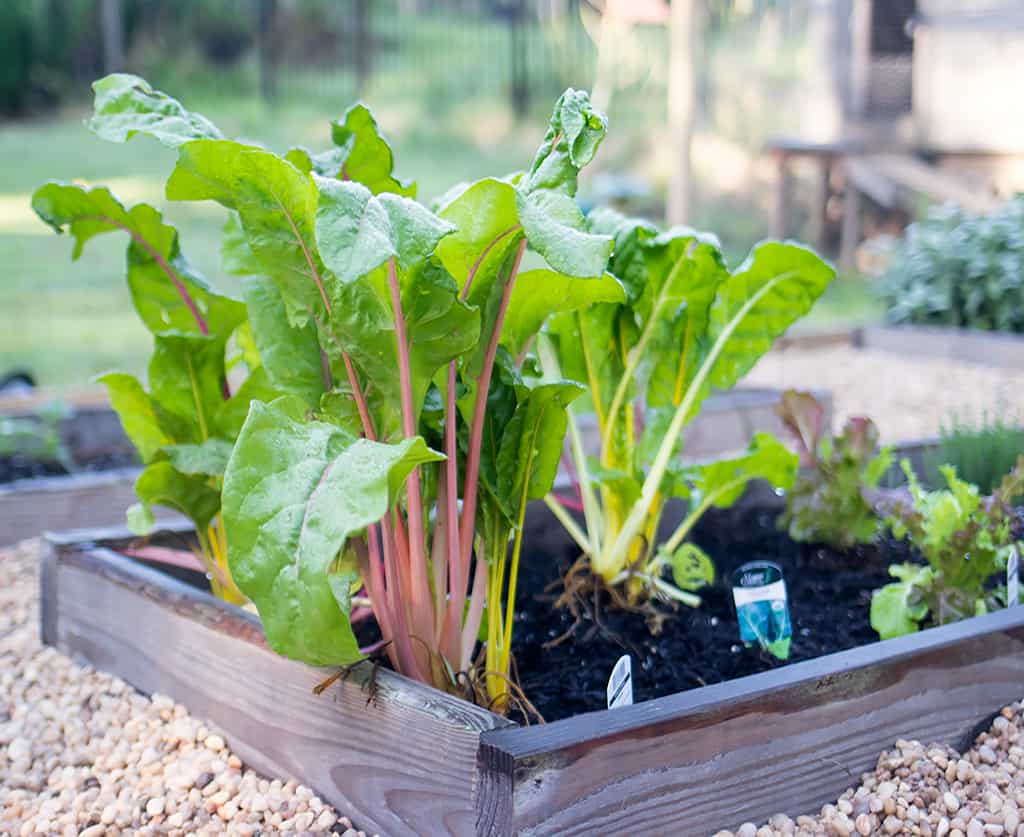 I'm really pleased with the way this weekend project turned out! I planted some collard green, swiss chard, kale and arugula for the fall as well as some annual (cilantro, parsley) and perennial herbs (sage, thyme).
There's still so much work that needs to be done in the backyard. At least now I'll be fueled with some healthy food!