11 Fall Knitting Patterns to Start Now
11 Fall Knitting Patterns to Start Now- Get ready to embrace the upcoming autumn season with this curated selection of fall knitting patterns that are perfect to start on right away.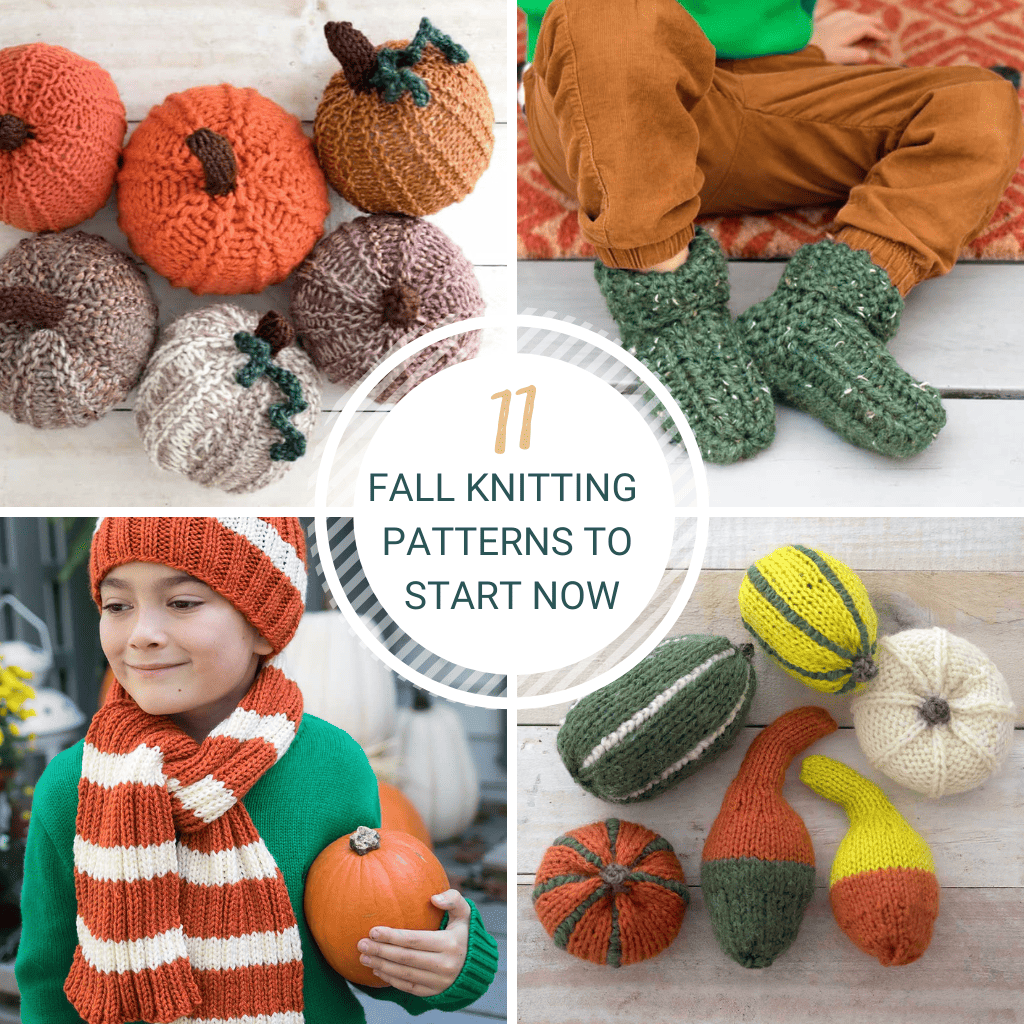 As the leaves begin to don their vibrant hues and a gentle chill graces the air, it's the perfect moment to gather your yarn and needles. Fall has arrived, and with it comes an irresistible urge to create. Whether you're a seasoned knitter or just starting out, our handpicked collection of fall knitting patterns is here to inspire your next project.
KEEP IN TOUCH! FOR MORE INSPIRATIONS, TUTORIALS, AND FREE KNITTING PATTERNS, SIGN UP FOR MY WEEKLY NEWSLETTER:
11 Fall Knitting Patterns to Start Now
Straight Needle Pumpkin Knitting Pattern
The best time to create fall-inspired crafts is now! Here is an easy pumpkin knitting pattern that you can do in just an hour.
For this tutorial, I included both photo step-by-step instructions and a video tutorial. These pumpkins are easy and fun to make. They're also a great scrap-busting project! I tried this pattern out using a few different weights of yarn. The pumpkins can either be knit using weight #5 yarn or you can double up and using weight #2 and #4 together.
Looking for the perfect autumn hat that's easy to knit? I've got you covered! This hat is a textured combination of ribbing and garter stitches. It's colorful, cozy, and topped with a fluffy pom pom. This hat is knit on straight needles with minimal shaping at the crown. 
Best of all? This hat can be whipped up in an evening thanks to the large needles and super bulky yarn!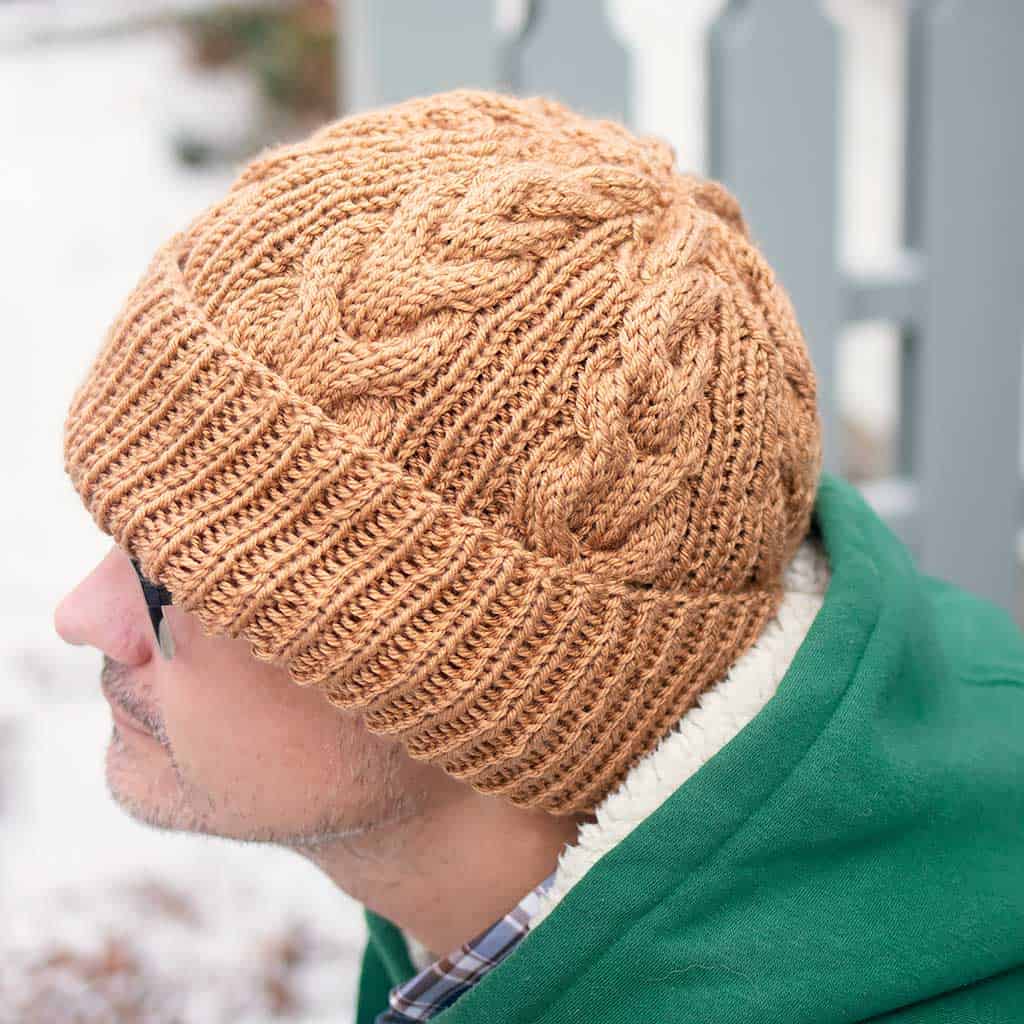 Mens Cable Hat Knitting Pattern
This men's cable hat knitting pattern is a classic and timeless design that combines warmth with style. This pattern is perfect for knitters looking to add a touch of sophistication to their winter creations.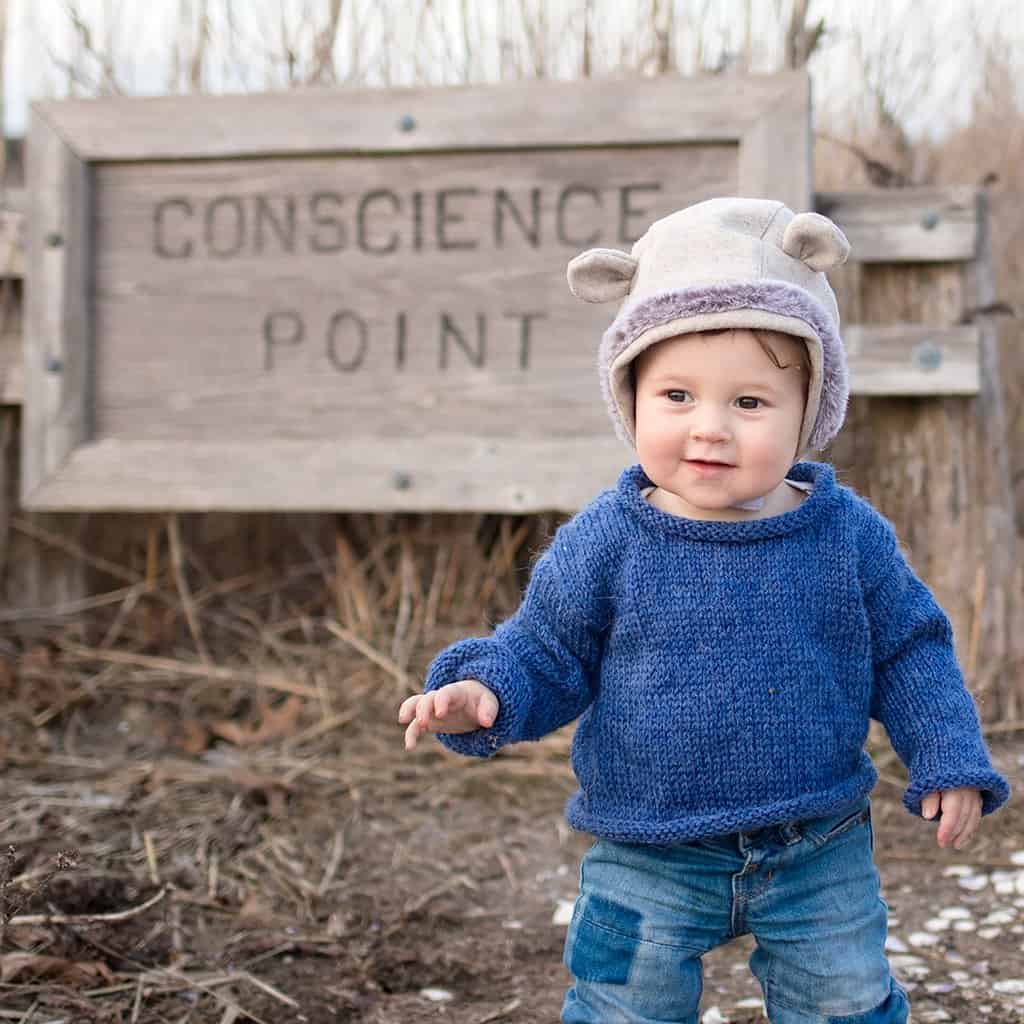 Easy Baby Sweater Knitting Pattern
If you're looking for a fast and easy knitting pattern for a baby sweater, look no further! This sweater is knit using Stockinette Stitch (knit one side, purl the other). The shaping is very minimal. This baby sweater pattern is ideal for beginner knitters and it makes a great gift!
Easy Toddler Sweater Knitting Pattern
This toddler sweater is a simple knit that works up relatively fast thanks to the bulky yarn and larger needles. This easy knitting pattern is ideal for beginner knitters.
The body is stockinette stitch with ribbed hem, cuffs, and a rolled collar. This sweater has raglan sleeves which are sleeves that extend in one piece fully to the collar, leaving a diagonal seam from underarm to collarbone.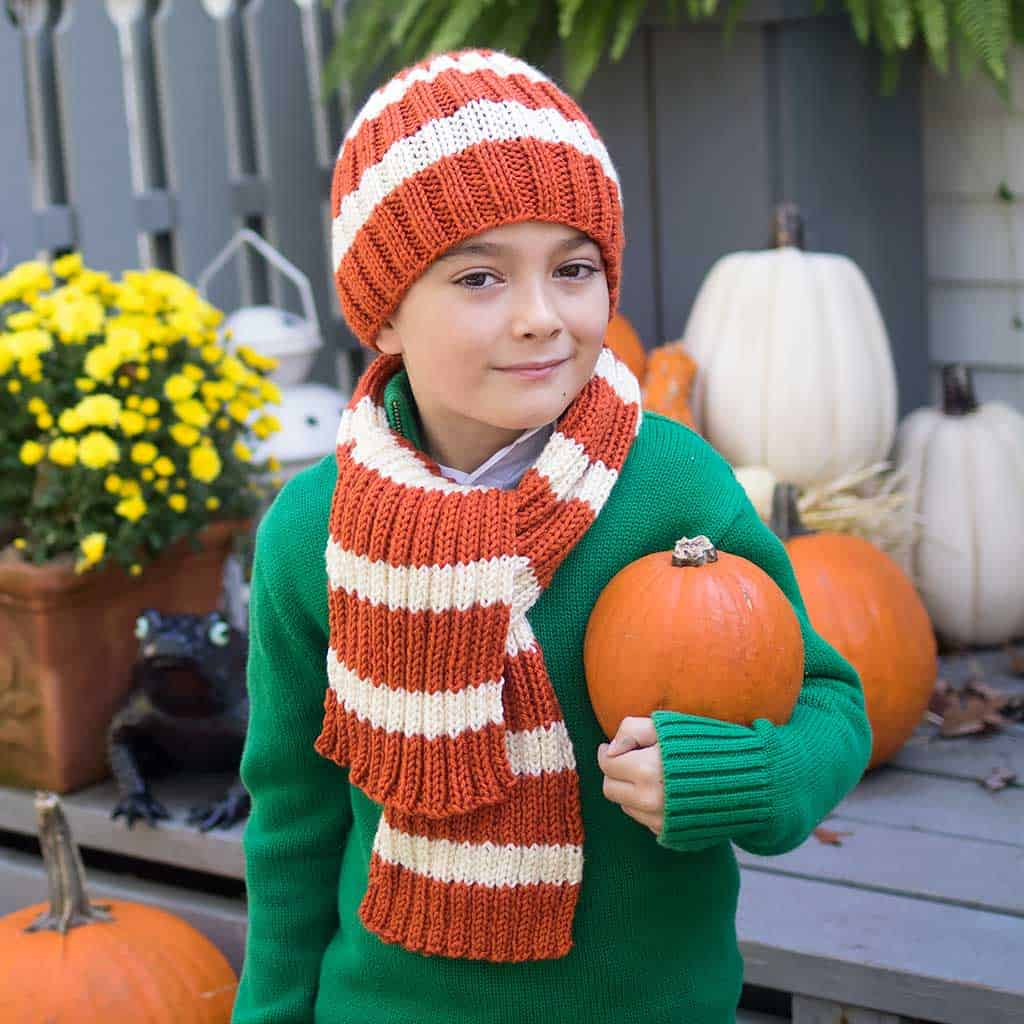 Kids Hat and Scarf Set Knitting Pattern
Elevate your child's fall wardrobe with this easy-to-follow kids' stripe hat and scarf knitting pattern. This pattern is crafted with simplicity in mind, making it suitable for knitters of all levels. By combining basic stitches and colorful yarn, you'll create a charming striped hat and scarf set that's not only warm and functional but also fun to knit.
This kids' poncho knitting pattern is designed with simplicity in mind, making it a perfect project for both beginners and experienced knitters. The pattern is knit on straight needles using basic knit and purl stitches, resulting in a cozy and stylish poncho that your child will love to wear.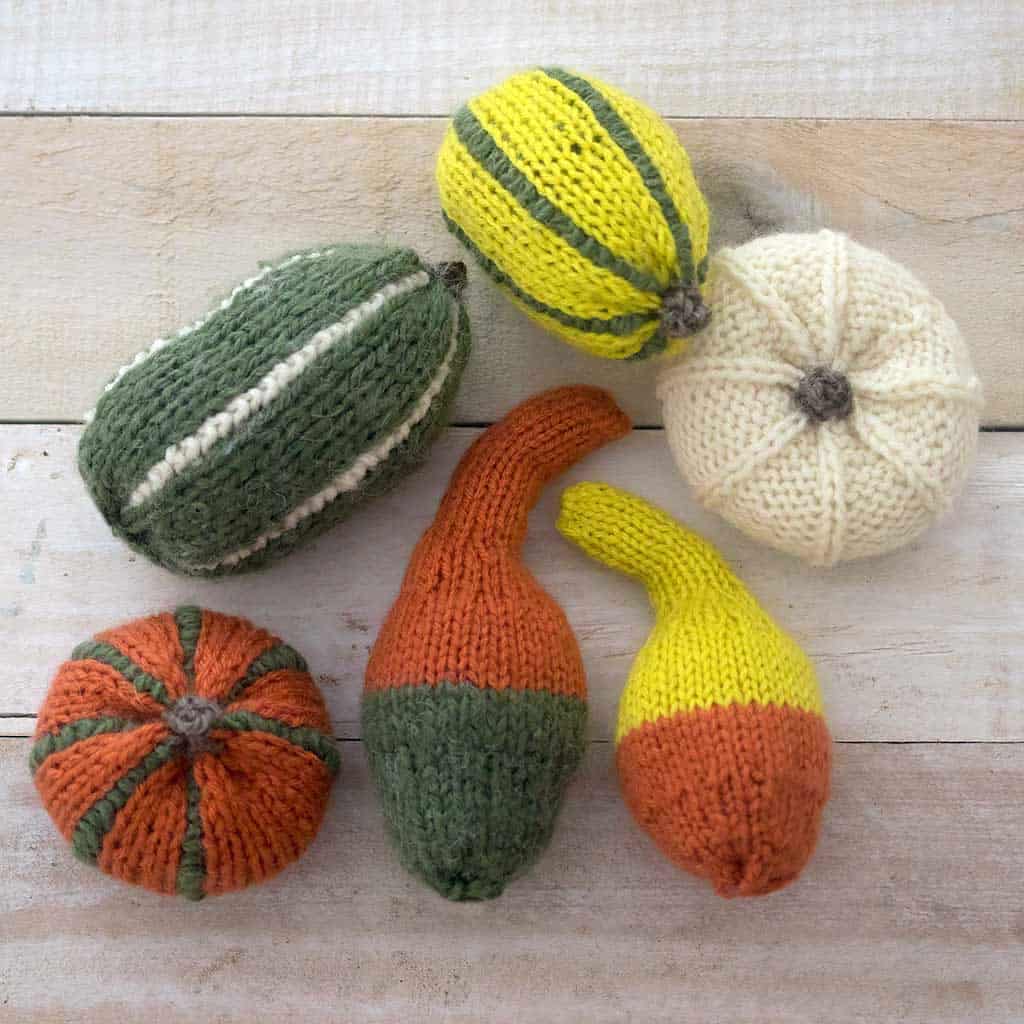 There are 4 knitting patterns included in this post. The long neck gourds (shown here in orange/green and yellow/orange) are knit on double point needles. The rest of the gourds are knit on straight knitting needles.
These decorative gourds are perfect for centerpieces and decorating for autumn!
This knitting pattern guides you through the process of crafting a stylish and textured accessory that's perfect for keeping cozy in colder weather. With its zigzag design, the chevron scarf adds a touch of elegance and warmth to any outfit. Whether you're a seasoned knitter or just beginning, this pattern is a fantastic way to practice new skills and create a fashionable accessory that you'll love to wear or gift to a friend. Grab your yarn and needles, and let's start knitting!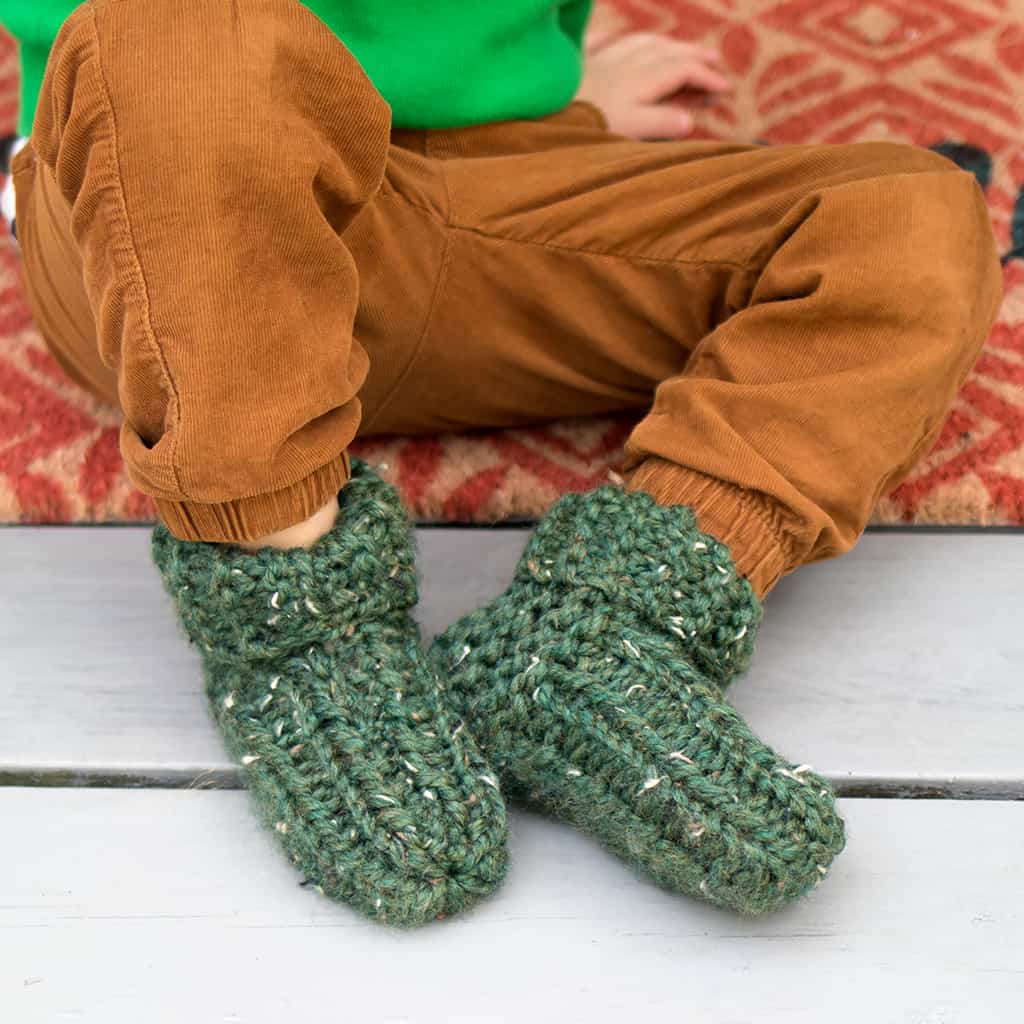 Get ready to embark on a fun knitting adventure that will result in cozy and adorable flat knit slippers for kids! If you're looking for a simple yet rewarding project, you're in the right place. In this knitting pattern, I'll take you step by step through the process of creating comfortable and stylish slippers that the little ones will love to wear. So grab your knitting needles and yarn, and let's get started on making these delightful slippers that will keep those tiny feet warm and snug.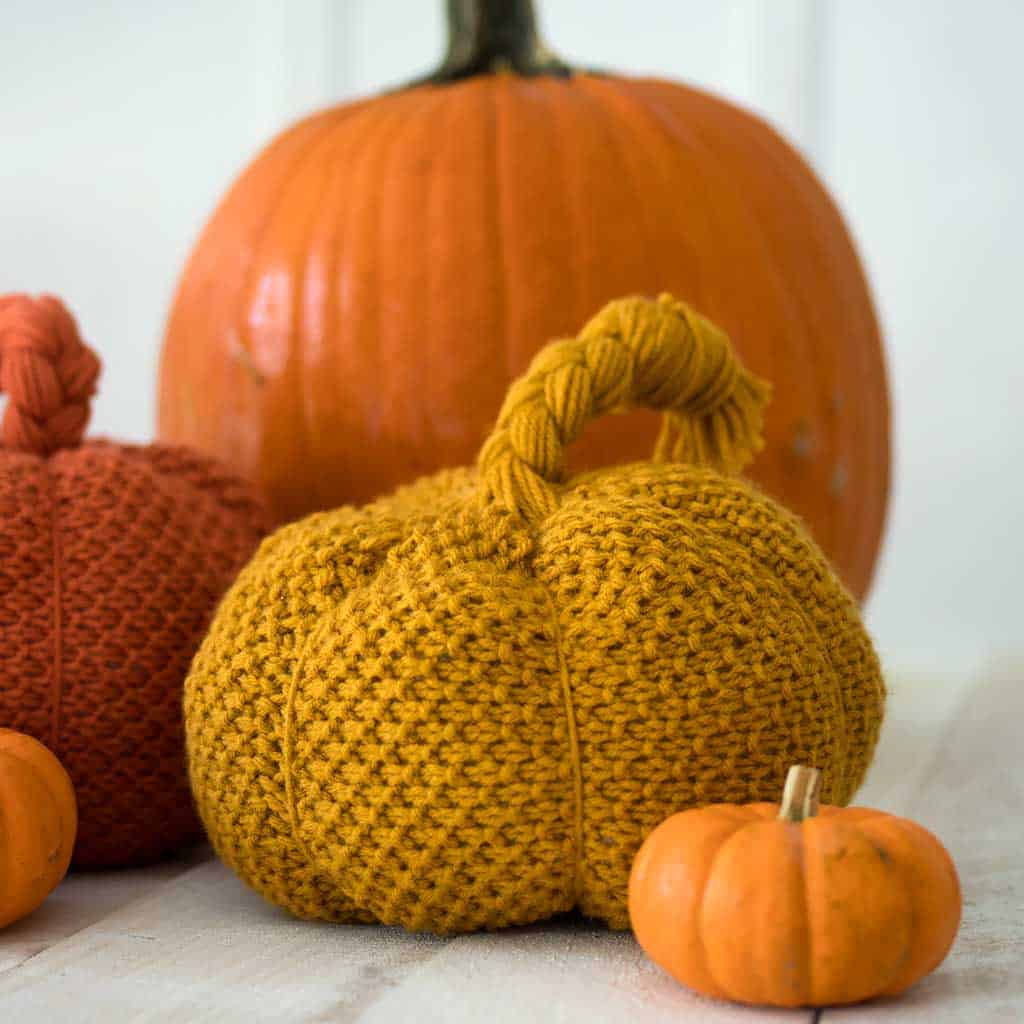 Seed Stitch Pumpkin Knitting Pattern
As soon as I saw these Seed Stitch Pumpkins at Pottery Barn, I knew I had to re-create them! I loved the Seed Stitch texture and I thought the braided stem was a fun twist.
Seed stitch gets its name from the texture of the knitted fabric because the little purl bumps look like scattered seeds. Seed stitch consists of single knits and purls that alternate both horizontally and vertically.
These pumpkins are knit on straight needles using knit and purl stitches. The pumpkin shape is created by running yarn through the center and around the sides to create ridges. Finally, yarn is threaded through the top of the pumpkin and braided to create a cute stem.
As you sip on your favorite warm beverage and watch the world outside transform, these fall knitting patterns will be your companions in creating snug scarves, comfy sweaters, and cherished gifts. Let the rhythm of your needles echo the changing seasons, and may your knitting adventures be filled with joy, warmth, and the satisfaction of handmade coziness.
I love seeing your finished projects! If you enjoyed making this Seed Stitch Pumpkin Knitting Pattern, I'd love to see yours on Instagram, just tag me @ginamicheleblog. Happy fall knitting!
Like what you see here? Don't forget to visit my other blogs: