Easy Chevron Knit Scarf- a beautiful, textured design that's a breeze to knit!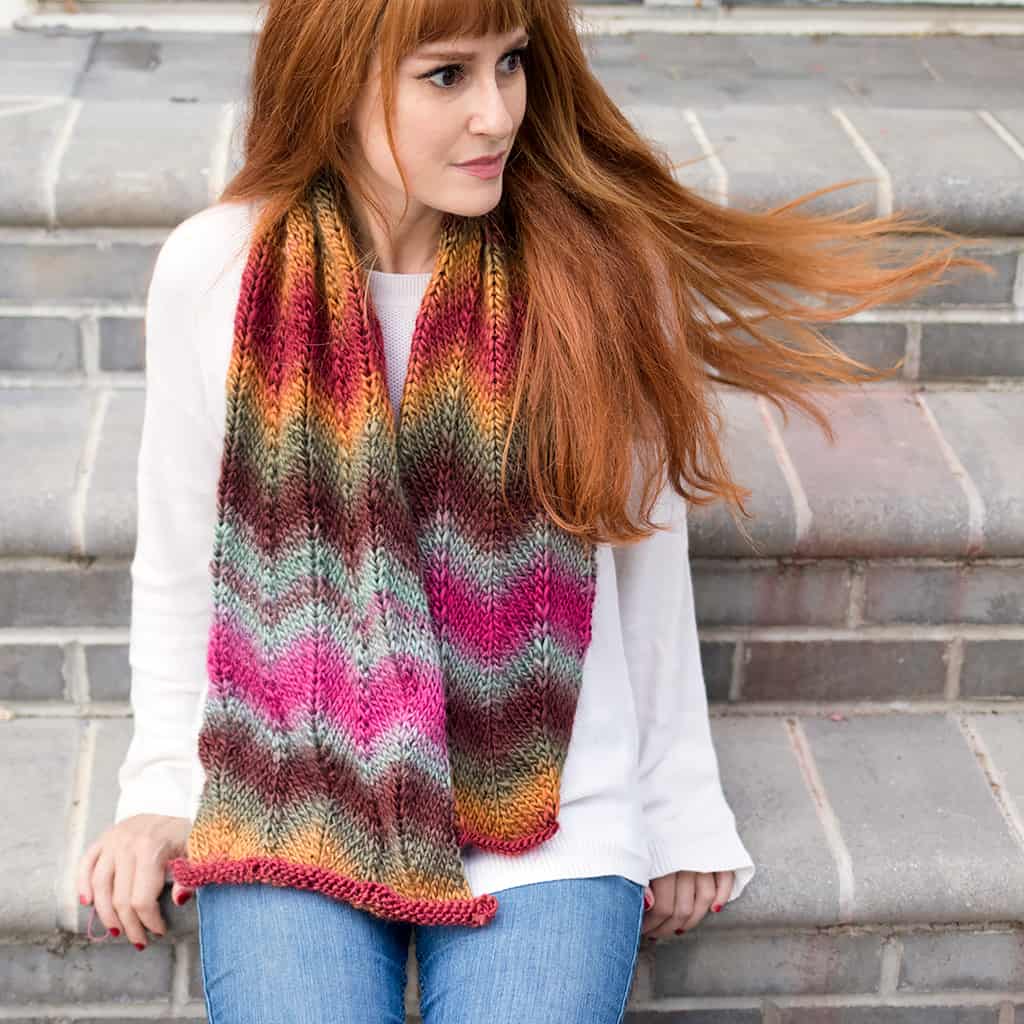 Scarf weather is almost upon us!
I used Lion Brand Landscapes for this project. The self-striping is beautiful and it's perfect for the chevron stitch! It comes in an array of saturated, jewel tones that are ideal for fall.
The Chevron Stitch looks complicated but it's actually simple to knit. The design is created by making some increases and decreases. There are 2 terms beginner knitters may not be familiar with- KFB and PSSO.
KFB means to knit in front and the back of a stitch. It's an easy way to increase a stitch.
PSSO means pass the slip stitch over. This decreases a stitch.
If you've never knit the Chevron Stitch before, check out the video below to see how it's done:
Easy Chevron Knit Scarf
Yarn: Lion Brand Landscapes in Desert Springs (2 skeins)
Needles: Size US 10 single point knitting needles
Gauge: not important for this project
Cast on 44 sts.
Row 1 (ws): Purl all sts
Row 2 (rs): K, kfb, *k4, S1 K1 psso, k2tog, k4, kfb twice. Rep from * to last two sts. Kfb then k last st.
Repeat rows 1 and 2 for pattern.
Work until piece measures 56 inches long, ending with a Purl row. Bind off and weave in ends.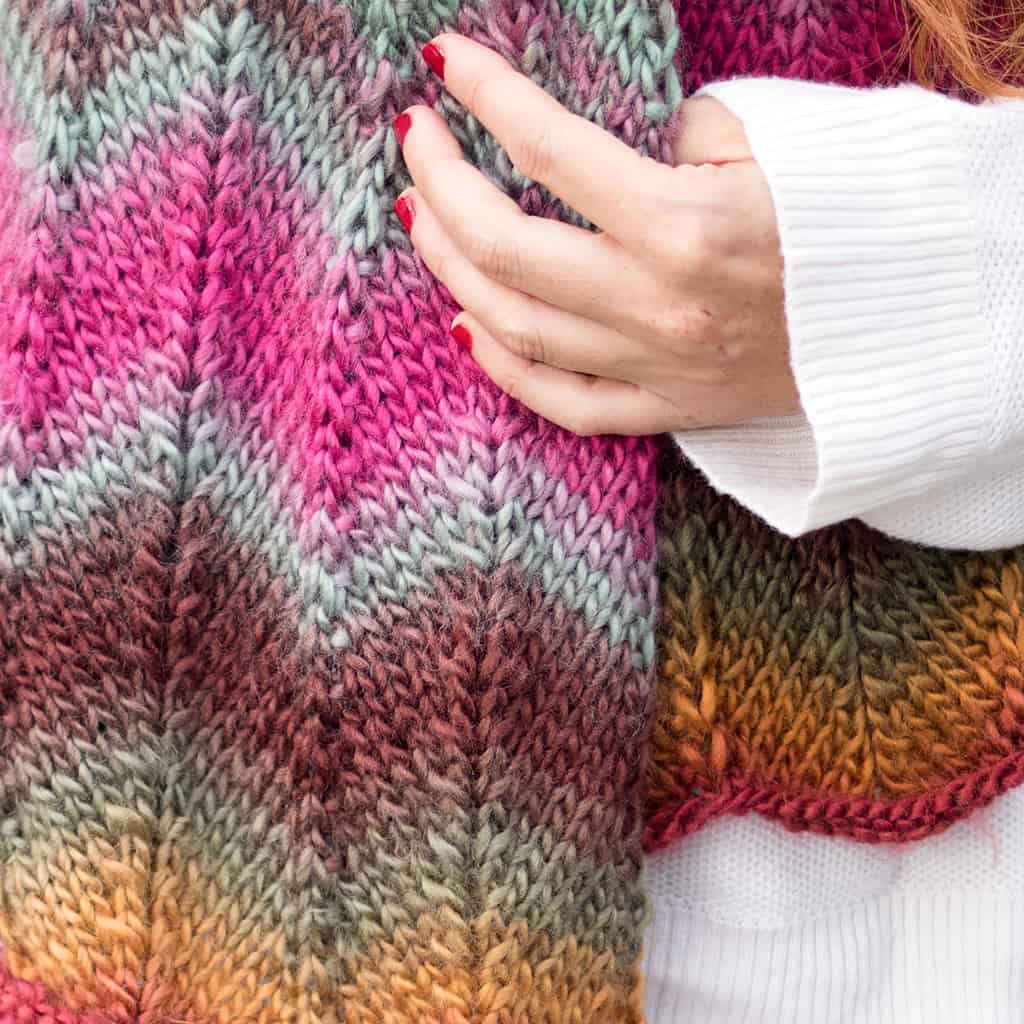 Looking for more Free Knitting Patterns?
Beginner Thick & Quick Hat Knitting Pattern
Easy Large Pumpkin Knitting Pattern
Zig Zag Scarf Knitting Pattern