Mimi G Simplicity S9597 Sewing Pattern
Mimi G Simplicity S9597 Sewing Pattern- the perfect summer silhouette with 2 variations. Perfect for beginners!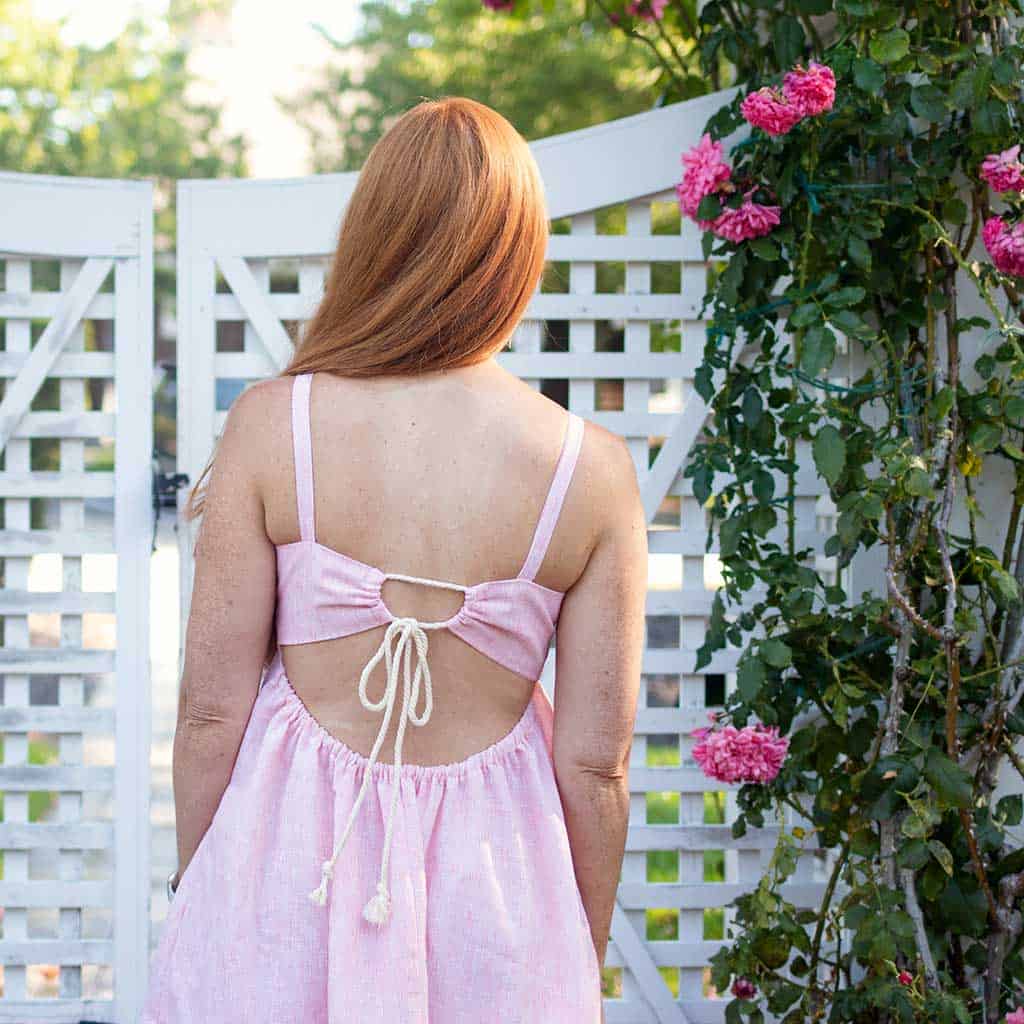 I've been following Mimi G on Instagram for a while, so I was excited to finally try one of her sewing patterns.
KEEP IN TOUCH! FOR MORE INSPIRATIONS, TUTORIALS, AND FREE KNITTING PATTERNS, SIGN UP FOR MY WEEKLY NEWSLETTER:
Who is Mimi G?
Mimi G, also known as Mimi Goodwin, is a prominent fashion and lifestyle influencer, sewing enthusiast, and entrepreneur. She gained widespread recognition through her popular blog and YouTube channel, where she shares her expertise in sewing, fashion, and DIY projects. Mimi G has been a significant figure in the online sewing community, inspiring and teaching people of all skill levels how to create stylish and professional-looking garments.
In addition to her online presence, Mimi G has collaborated with sewing pattern companies, launched her own line of sewing patterns, and has been involved in various fashion and sewing-related ventures. Her impact on the sewing community has been substantial, helping people learn the art of sewing and encouraging them to embark on their own creative journeys.
This women's sewing pattern includes a flared ankle length dress and jumpsuit with buttoned back bodice has a shaped midriff tier and cut out dipped back with elastic. The bodice is lined.
The recommended fabric are: Silky Types, Gauze, Rayons, Cottons.
I made the maxi dress and I did a few alterations. The original front and back yoke pieces had center seams. I cut them on the foldline so there wouldn't be any visible front seams. The next change I made was to the back. The pattern had a button closure, but I decided to shorten the back pieces and make it a tie closure instead.
I really love this pattern! It was very easy to sew and fitting it was a breeze. This dress is lightweight and super-comfortable. I plan on sewing it again in other fabrics.
Looking for more sewing projects like this post, Mimi G Simplicity S9597 Sewing Pattern?
Free T-Shirt Sewing Pattern for Boys and Girls
How to Sew a Baby Romper- No Pattern Necessary
Butternick Sewing Pattern 6872
How to Sew a Kid's Beach Towel Poncho- No Pattern Necessary
How to Sew a Super Easy Beach Dress- No Pattern Necessary
I love seeing your finished projects! If you enjoyed making this McCalls 8097 Sewing Pattern or any of my sewing projects, I'd love to see yours on Instagram, just tag me @ginamicheleblog. Happy sewing!
Like what you see here? Don't forget to visit my other blogs: