10 Easy Christmas Crafts That Anyone Can Make
10 Easy Christmas Crafts That Anyone Can Make- All of these projects are simple enough for any beginner crafter to try, and most are family friendly.
Making Christmas crafts as a group is a great way to spread holiday cheer. Gather your supplies and have a happy, handmade holiday!
KEEP IN TOUCH! FOR MORE INSPIRATIONS, TUTORIALS, AND FREE KNITTING PATTERNS, SIGN UP FOR OUR WEEKLY NEWSLETTER:
10 Easy Christmas Crafts That Anyone Can Make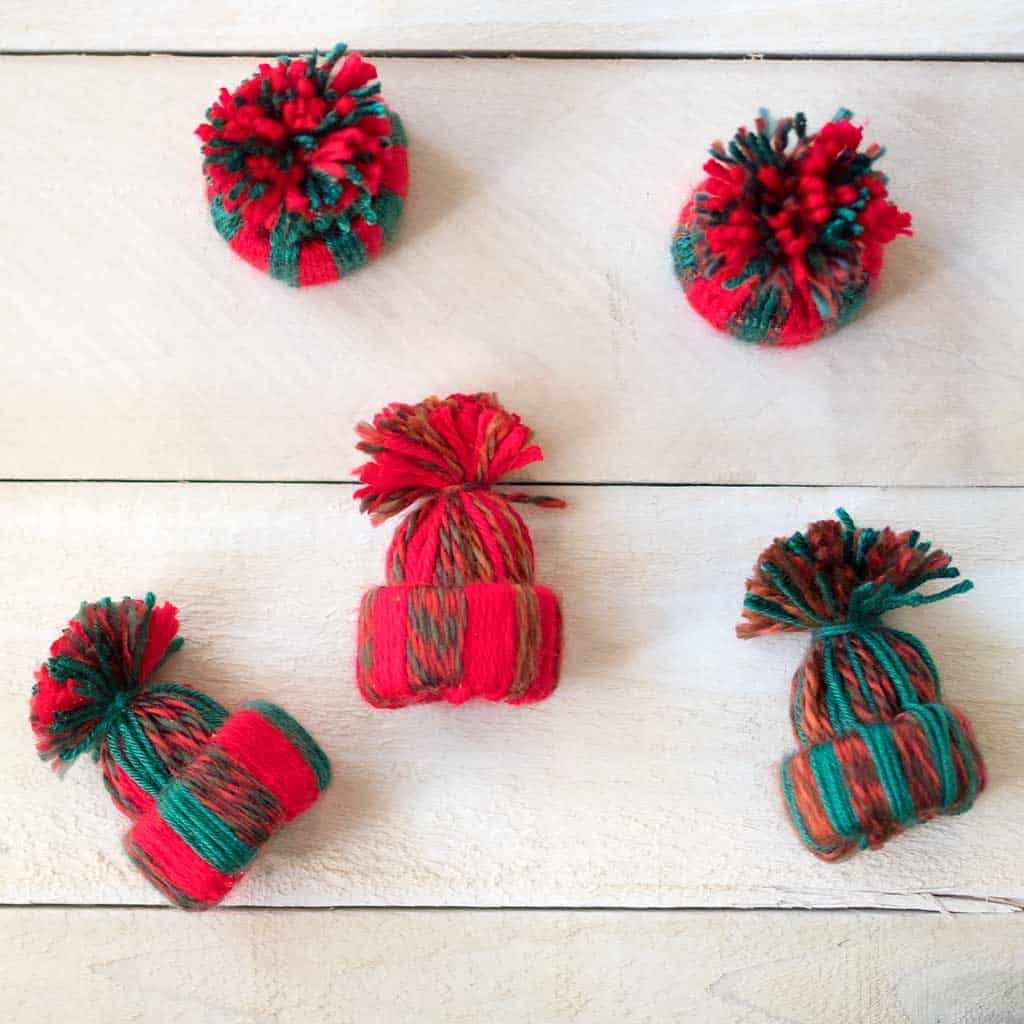 How to Make Mini Yarn Hat Ornaments
These ornaments are easy and fun to make and they're a great way to make use of scrap yarn! These mini yarn hats make great Christmas tree decorations. They can also be strung as garland or used as gift toppers. This little yarn hat is created by knotting pieces of yarn around a cardboard ring (from a toilet paper tube). This is a fun project to make with older kids!
How to Make Twisted Paper Ornaments
Turn holiday scrapbook paper into beautiful ornaments using this simple technique. This is a great project to make with older kids!
How to Make an Inexpensive Christmas Window Box
Add seasonal curb appeal and holiday cheer to your home with this festive (and mostly foraged!) holiday window box filler. Total cost- $15!
Once the holidays are over, remove the wreath and ornaments and keep the greenery until spring!
DIY Yarn Wrapped Christmas Ornaments
Turn your yarn scraps into festive ornaments using this simple technique!
'Tis the season to gather around a fire in your fireplace or outdoor fire pit. You can get a cozy fire started using items foraged from the great outdoors and this easy how-to.
The wax fire starters are ideal way to get a fire going fast, plus they smell amazing! They also make a great hostess gift. You'll need to pick up a few items you may not already have like soy or beeswax and cotton wicks, but everything else can be found in your home or backyard, which makes this a very economical project.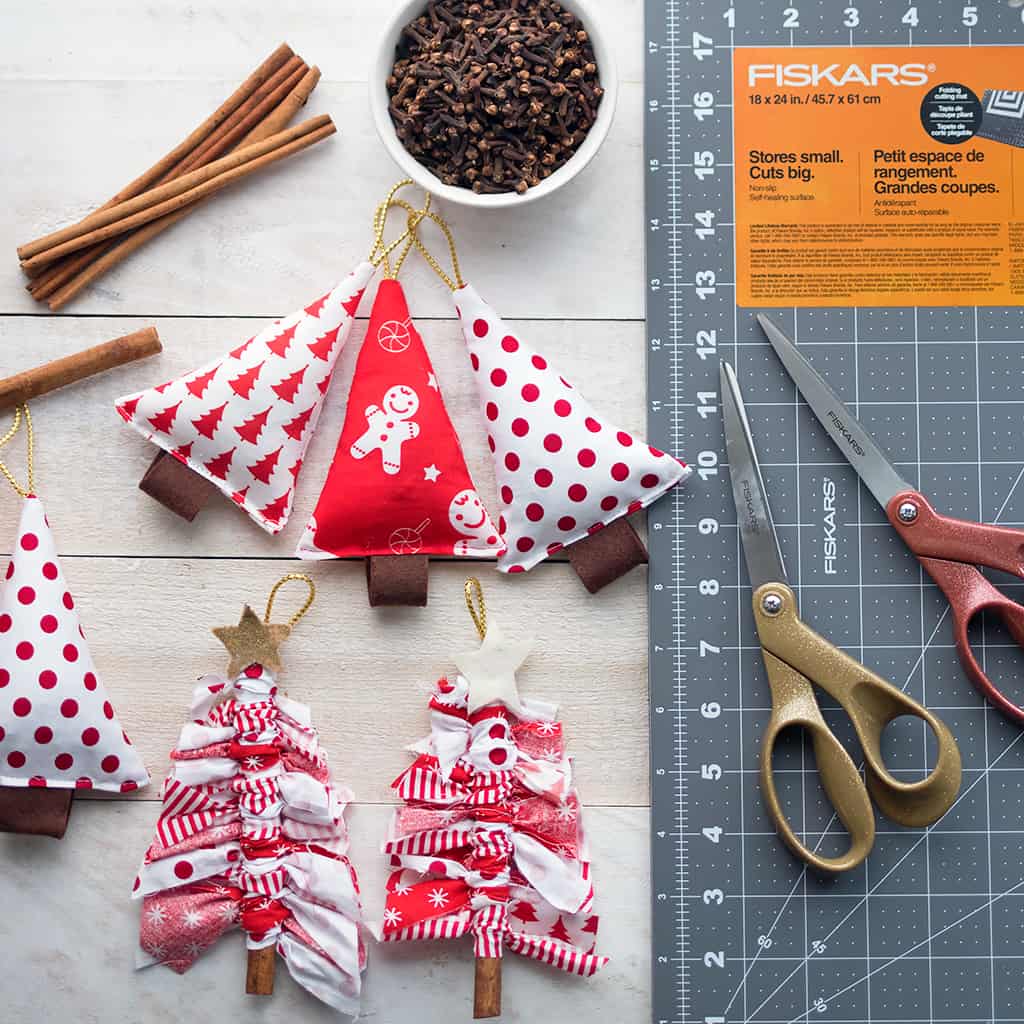 How to Make Scented Scrap Fabric Christmas Trees- 2 Ways
These Scrap Fabric Christmas Trees take minutes to sew and they're filled with the wonderful scents of the holiday. They can be used as Christmas ornaments, as gift toppers, or strung as a garland. This post includes tutorials for both sew and no-sew versions.
Easy Wood Burned Gift Tags or Christmas Ornaments
Add rustic charm to your presents with this quick and easy DIY!
These Wood Burned gift tags (which also double as Christmas ornaments) are simple to make, even if you don't have an artistic side! Carbon paper is used to transfer an image to the wood slice and then the lines are traced over with a wood burner.
These keepsake tags are a thoughtful alternative to the stick-on kind. Best of all, they can be re-used year after year!
How to Make Scented Salt Dough for Christmas Ornaments
A family-friendly, holiday craft that the kids will love! Salt dough is easy and inexpensive to make and the ornaments can be used on the Christmas tree or as gift tags. Add essential oil to make it smell amazing!
Foolproof Way to Make Wood Slice Photo Ornaments
This easy-to-follow tutorial will show you how to showcase your favorite photos as Christmas ornaments. These personalized photo ornaments would make a great gift and they're a fun holiday craft to do with the kids.
I love seeing your finished projects! If you enjoyed making these 10 Easy Christmas Crafts That Anyone Can Make or any of my other holiday crafts, I'd love to see yours on Instagram, just tag me @ginamicheleblog. Happy crafting!
Like what you see here? Don't forget to checkout my other blogs!