How to Build an Easy Birdhouse Planter
How to Build an Easy Birdhouse Planter- Transform your garden into a bird-friendly oasis with our step-by-step guide on how to build a beautiful birdhouse planter.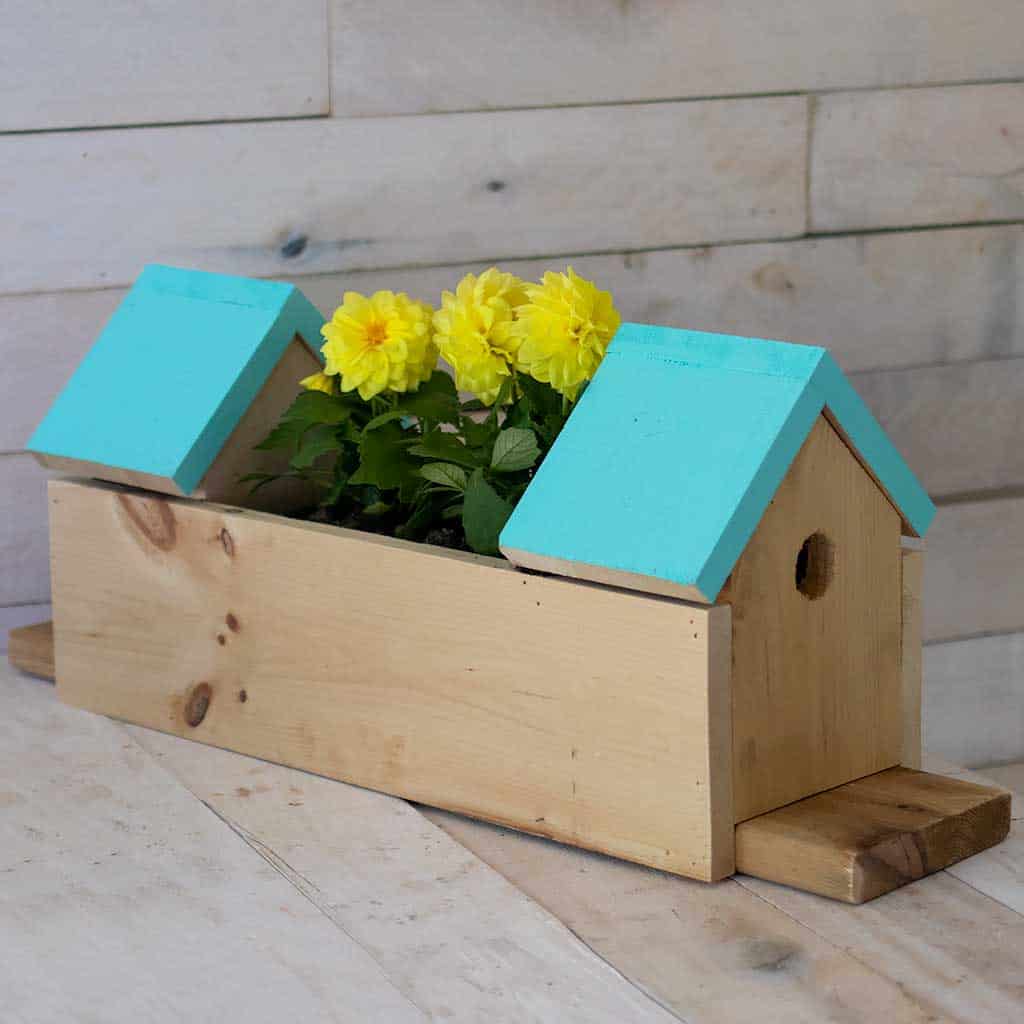 Birdhouse planters are a delightful addition to any garden or outdoor space. They serve as a home for feathered friends and a beautiful display for flowers and foliage. Building your own birdhouse planter is not only a fun and rewarding DIY project but also an opportunity to create a unique and personalized piece for your garden. In this post, I'll guide you through the process of building a birdhouse planter, from choosing the right materials to putting it all together. So, grab your tools and let's get started!
KEEP IN TOUCH! FOR MORE INSPIRATIONS, TUTORIALS, AND FREE KNITTING PATTERNS, SIGN UP FOR MY WEEKLY NEWSLETTER:
How to Build an Easy Birdhouse Planter
Materials needed:
2, 1X6- 8 feet long
Nail gun or hammer and nails
Corner clamps (optional, but very helpful)
Drill with spade drill bit (the hole size needed for your bird will determine what size spade bit you need- see below)
Miter saw (I have this one and I love it)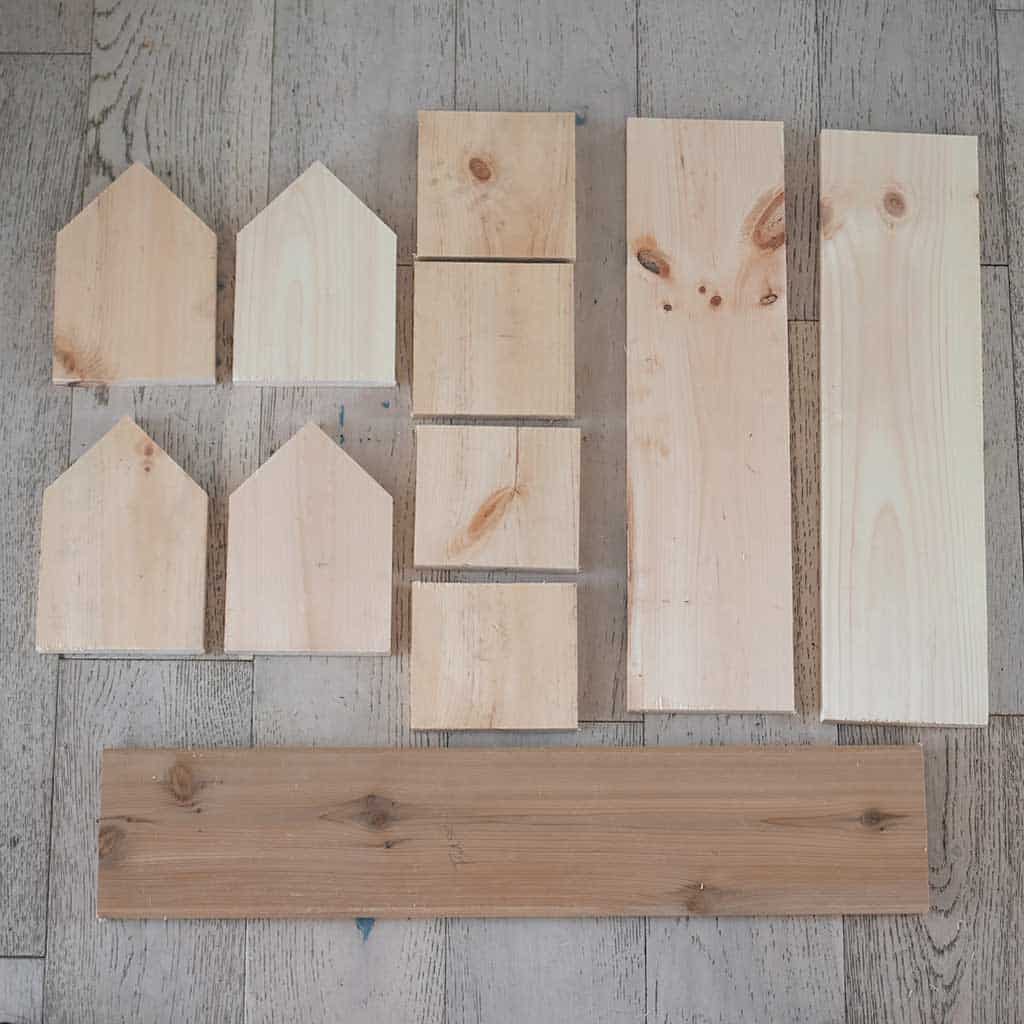 Lumber cut list:
Cut 2 pieces 21" long for the sides
Cut 1 piece 27 long for the base
Cut 4 pieces 8 1/4" long for the front and backs of the birdhouse
Cut 2 pieces 5" long for the roof
Cut 2 pieces 5 1/2" long for the other roof side
Cut two 45 degree angles on one end to form a peak with your miter saw on the front and back birdhouse pieces.
The next step is to drill the holes for the birds to enter.
The entrance hole on the birdhouse will determine what birds it will attract. Wrens and Chickadees are both prevalent in my area. Both require a 1.25″ diameter hole. This helpful chart will show you what size opening common birds (Bluebirds, Nuthatches, Robins, Woodpeckers, Tree Swallows, Starlings, etc) require.
Measure 3 inches in from the end of the base. Attach the front piece of the bird house. Repeat on the other end.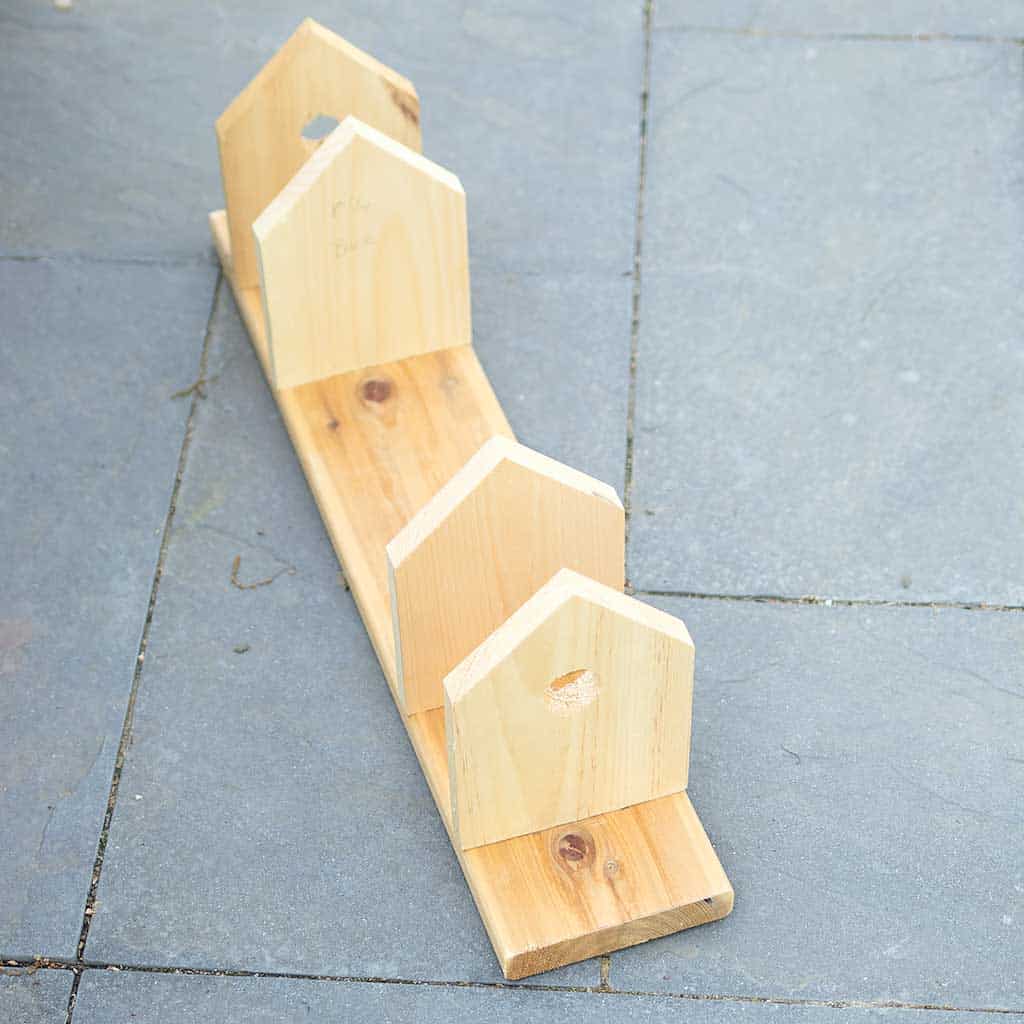 Measure 3 1/2 inches from the front birdhouse piece. Nail the back piece in place. Repeat on the other side.
Nail the sides, lining them up with the front pieces of the birdhouse.
Nail the roof pieces together and nail to the birdhouse. Lightly sand. Add soil and plants. The birdhouse can be mounted on top of a wooden post.
Looking for more easy DIY projects like this post, How to Build an Easy Birdhouse Planter?
Easy Kids Poncho Knitting Pattern
I love seeing your finished projects! If you enjoyed making this post, How to Build an Easy Birdhouse Planter or any of my other outdoor DIY projects, I'd love to see yours on Instagram, just tag me @ginamicheleblog. Happy building!
Like what you see here? Don't forget to visit my other blogs: