Update your basic shoes with this Raffia Pom Sandals DIY!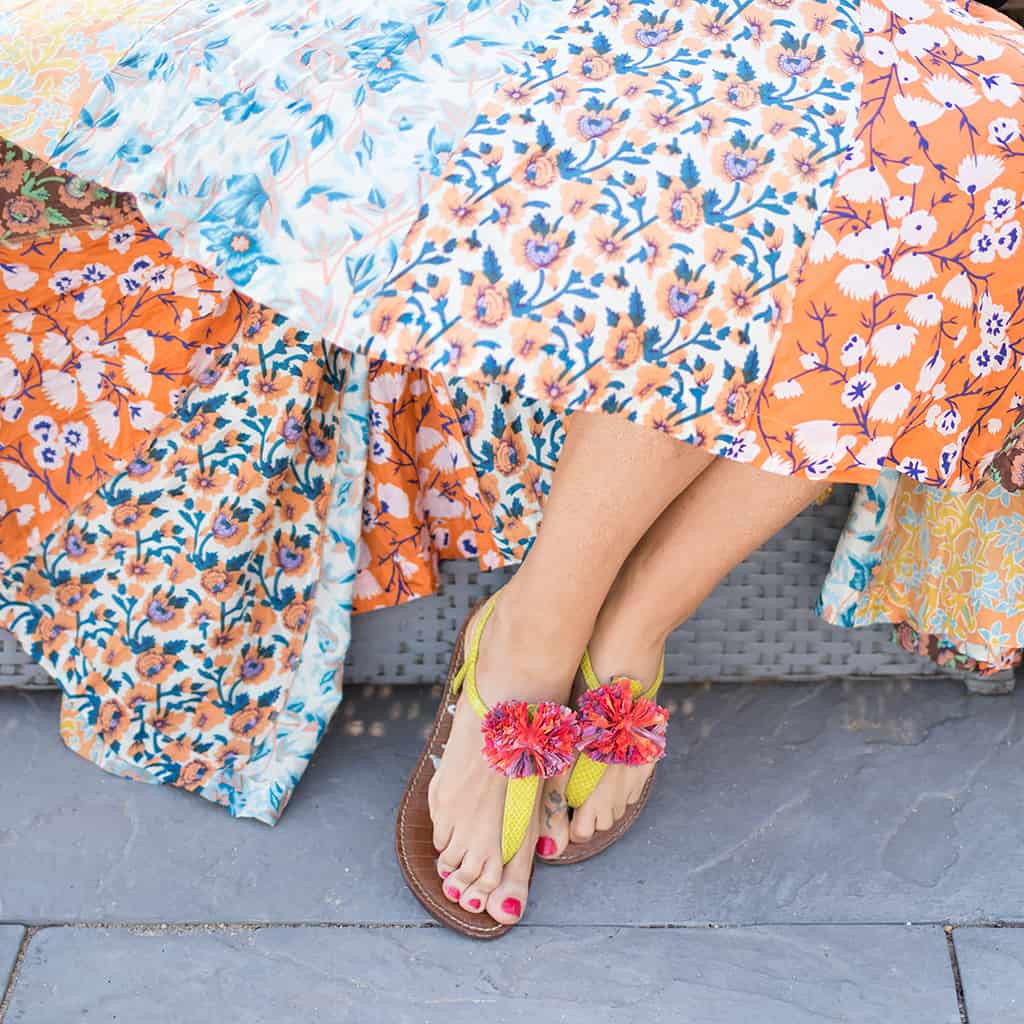 Raffia is showing up everywhere this spring, most notably on shoes. Cute raffia pom poms adorn everything from high heels (like these from Anthropologie) to casual slides (like these from Joie). Luckily, this trend is so easy to re-create at home! This Raffia Pom Sandals DIY only takes 5 minutes and it's a great way to give your old sandals a fresh new look!
I bought this Raffia yarn from Amazon and I can't wait to use it for other DIY projects! It's perfect for fashion and home decor projects- it can even be knit/crochet (coming soon!).
Want more easy DIY projects?
Supplies needed for Raffia Pom Sandals DIY
Wrap the raffia around the arm of the pom pom maker.
Close the arm and wrap the raffia around the other arm. Cut along the outside channel. Tie a piece of raffia around the pom pom maker and make a knot.
Free the pom pom from the maker and trim to give it a uniform, full shape.
Knot the pom pom on the sandal.
Repeat steps for other shoe. Wear & enjoy!