How to Sew an Easy Kids Face Mask
How to Sew an Easy Kids Face Mask- create a kid-approved mask using this easy sewing tutorial!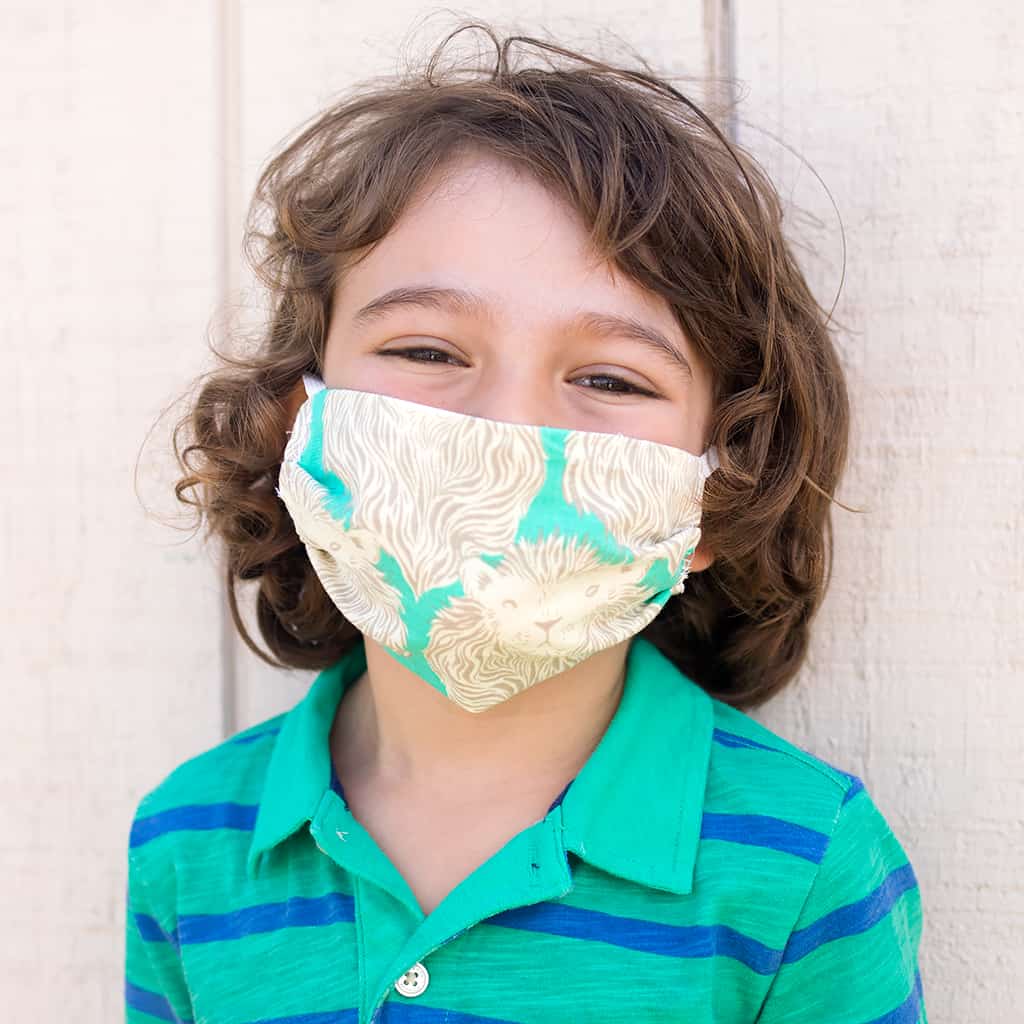 Masks are essential at this time, but try telling that to a kid! I had purchased the paper surgical masks, but they didn't fit my son properly. They were also flimsy and were often getting ripped. I decided to make him some kid-sized masks in fun prints. He actually likes wearing these and they fit his face much better than the surgical masks!
These masks are incredibly easy to sew. Best of all, no pattern is necessary! Two rectangles measuring 5×7 inches are cut out of cotton fabric. Elastic is sewn on each side of one piece. Then the other rectangle is placed on top and they are sewn together, leaving a small slit so the piece can be turned right side out. The slit is hand sewn closed and a couple of pleats are added for shaping.
These masks only take about 10 minutes to make and they're a great gift for the kids in your life!
How to Sew an Easy Kids Face Mask
Supplies needed:
1/4 elastic (12 inches per mask)
Cut the fabric into 5×7 rectangles. You will need 2 for each mask.
Cut the elastic into 6 inch long strips. Again, you will need 2 for each mask.
Sew or pin the elastic to the sides of the mask.
Place the second mask piece on top of the first- right sides together.
Sew around the mask, leaving a 1-2 inch opening so you can turn it right side out. Hand sew the opening closed.
Fold the sides over and make 2, 1-inch pleats on each side.
Looking for more Easy Sewing Projects?
How to Sew Baby Pants without a Pattern
How to Sew a Reversible Kid's Tank Top