How to Sew An Easy Caftan Dress- No Pattern Needed!
Looking for a lightweight & breezy summer staple? Learn How to Sew An Easy Caftan Dress!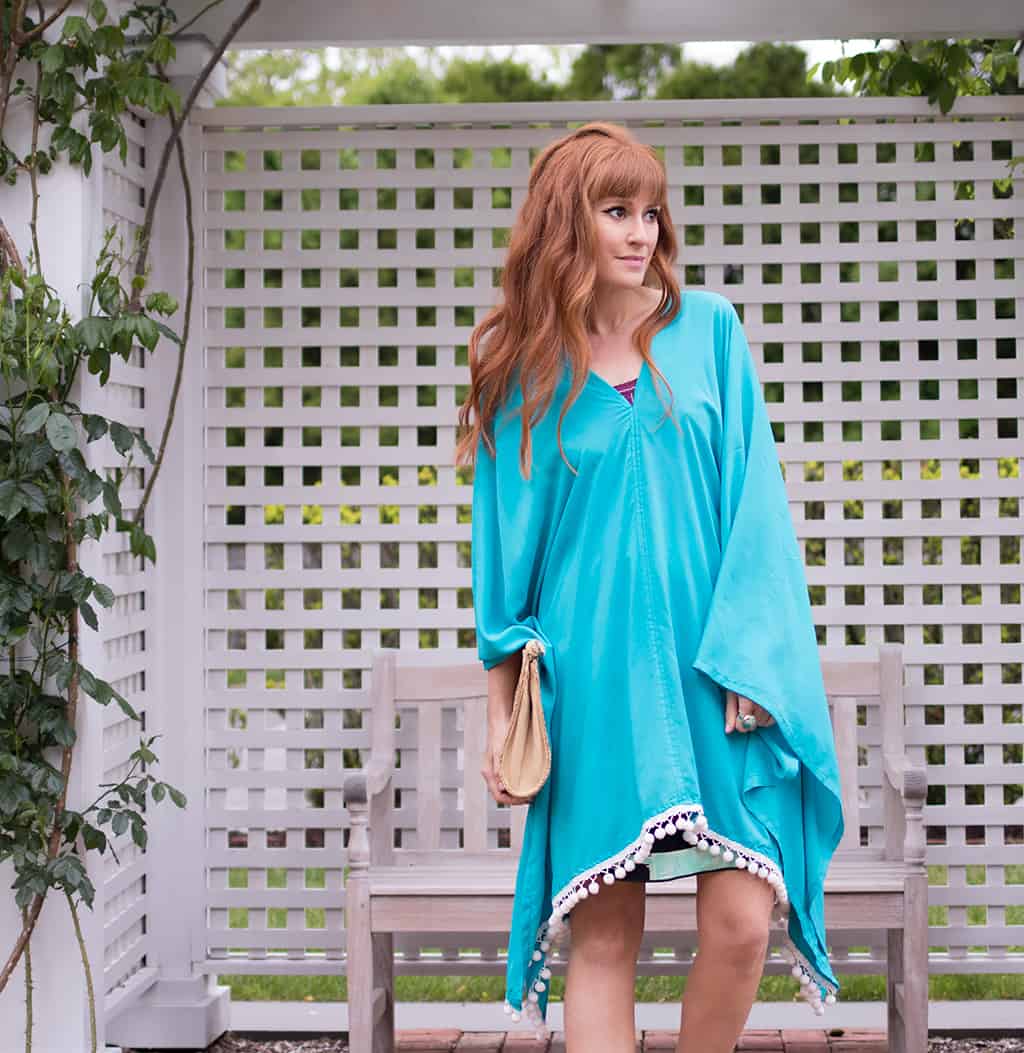 I love lightweight & loose fitting dresses in the summer. Bonus points for anything that can transition from the beach to dinner! This easy caftan dress is perfect for beginners. You don't need a pattern and the loose fit is flattering on a variety of sizes.
This caftan features long flowing sleeves and an asymmetrical hem. I used Rayon Challis which is easy to work with and it has a great drape. It's also relatively inexpensive, so you can whip this dress up in a variety of colors/prints!
Want more Easy Sewing Projects?
How to Sew an Easy Beach Dress
Supplies needed:
Rayon Challis – 66 inches long, 56 inches wide (I used this one)
How to Sew An Easy Caftan Dress
Fold the fabric in half. Measure to find the middle and cut the fabric into 2 pieces.
Using an iron, pressed the edges over on the sides of the fabric and stitch in place to prevent fraying.
On the front and the back sew the pieces together at the middle, stopping 9 1/2 inches below the fold line on both sides. This opening will be the neck hole. Using an iron, press down the bottom hem and stitch in place. Sew on the pom pom trim.
Stitch the dress together at the sides- 11 inches in from the edge and 19 inches up from the bottom. That's it- your Easy Caftan Dress is complete!