Easy DIY Bath Bomb Recipe- Step by Step Tutorial
Easy DIY Bath Bomb Recipe- Step by Step Tutorial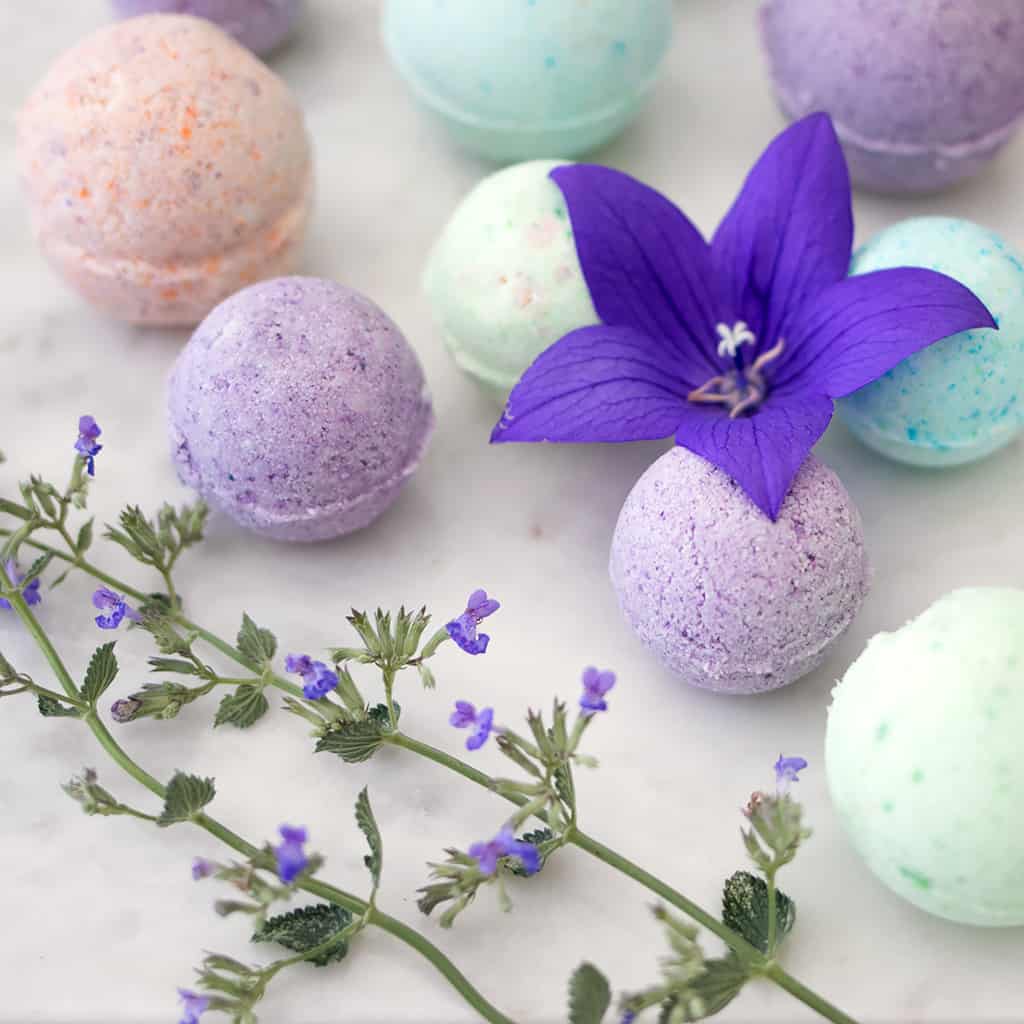 Who doesn't love a relaxing bath at the end of a long day? Especially when you drop in a colorful and wonderfully-scented bath bomb! Bath bombs can be pricey- especially when you get in the habit of using them daily. They're easy and fun to DIY- plus you can get a lot more for your money!
This Easy DIY Bath Bomb Recipe- Step by Step Tutorial can be customized with any combination of scents or colors. Epsom salt can be added for extra skin softening and you can use any oil you'd like (almond, jojoba, coconut oil or olive).
Making your own bath bombs is pretty addictive- once you try this, you'll never buy them again!
Supplies needed:
Baking Soda
Cornstarch
Oil (Almond, jojoba, melted coconut oil, or olive oil)
Epsom salt (optional)
Dyes & bath bomb mold (I used this inexpensive kit)
Easy DIY Bath Bomb Recipe- Step by Step Tutorial
Whisk together 1/2 cup citric acid, 1 cup baking soda, and 3/4 cup corn starch.
Optional- add 1/4 cup Epson salt for extra skin-soothing!

Slowly (approximately 1 teaspoon at a time) pour in 1/4 cup almond oil or melted coconut oil. Stir in between pours.
If you add too much liquid at once, the citric acid will be activated (fizz and bubble) and the mixture will be ruined.
You want the mixture to have a crumbly texture and to stick together when you pinch it.
Add approximately 15 drops of essential oil and the coloring and mix together.
Add the mix to one half of the bath bomb mold. Press down lightly.
If this is your first time using a bath bomb mold, it takes a bit of trial and error. If you pack the mold too tightly, the bomb won't come out. If you pack it too loose, it will fall apart when you remove the mold.
Fill the other mold. Add extra bath bomb mixture to both sides and press the ends of the mold together.
Wipe off the excess mixture around the seam.
Tap the mold gently against a flat surface to release the bomb. Remove the mold.
Let dry for 24 hours before using.
Once you get the hang of it, these bath bombs are fast & easy to make. It's fun to experiment with different scent and color combinations.
Looking for more DIY Projects with Essential Oils?
How to Make Essential Oil Rollers
How to Make All-Natural & Reusable Dryer Sheets
How to Make Essential Oil Room & Linen Spray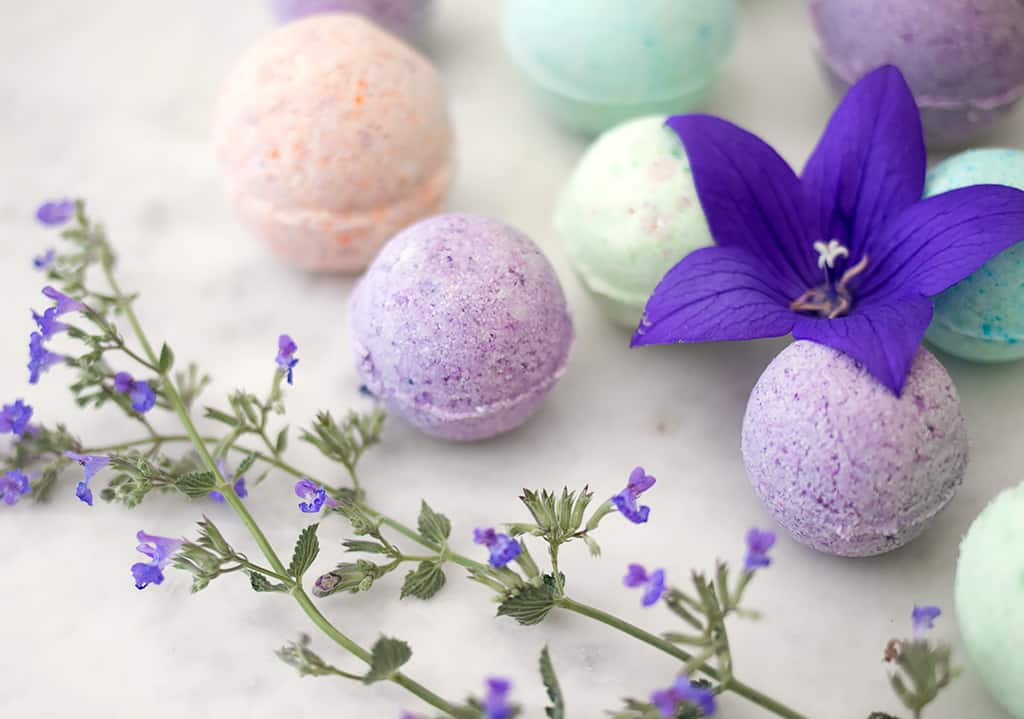 Thanks for checking out my Easy DIY Bath Bomb Recipe- Step by Step Tutorial