Thanksgiving Dessert Table and DIY Decoupage Centerpiece
Thanksgiving Dessert Table and DIY Decoupage Centerpiece- an easy way to get your table holiday ready!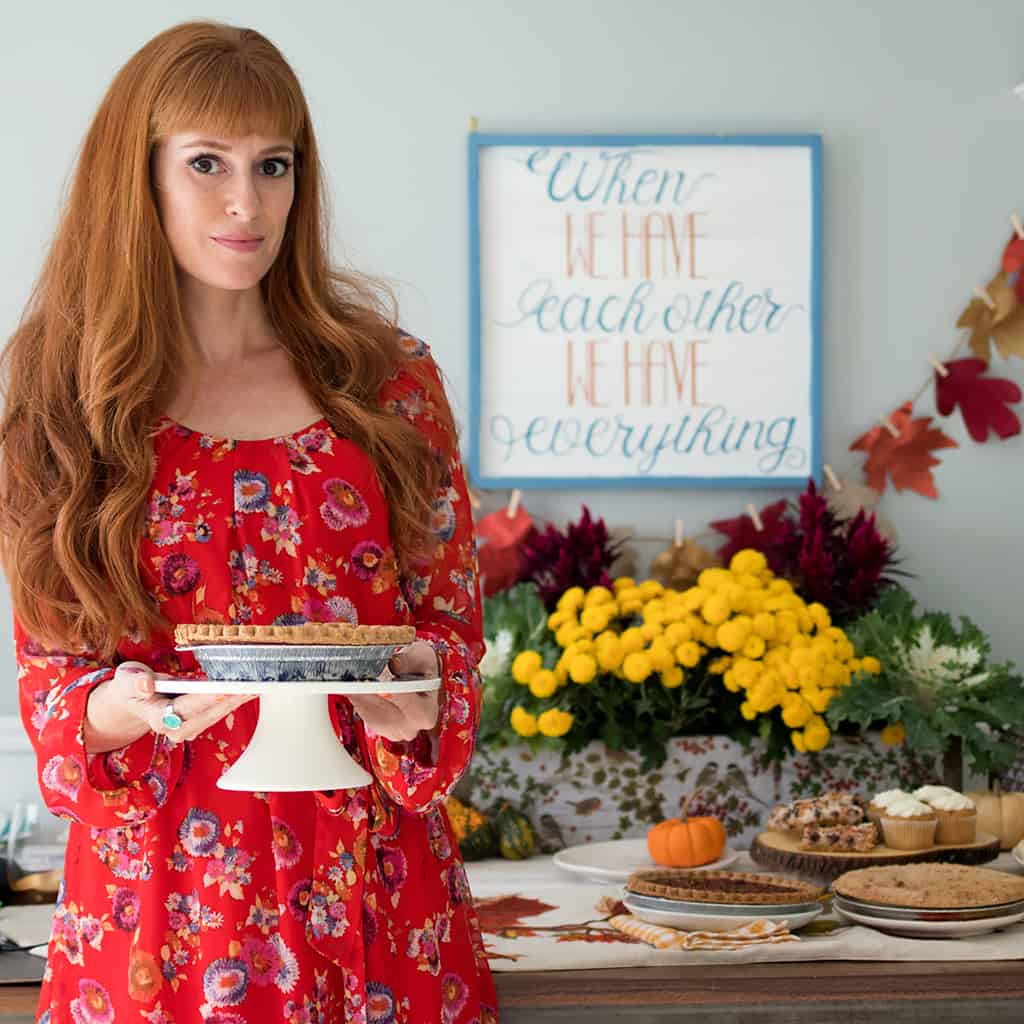 Thanksgiving is in a few shorts weeks and I can't wait! I love decorating for the holidays and Thanksgiving is no exception. This year I decided to make the dessert table the star of the show, with a little help from Stop & Shop!
Thanksgiving Dessert Table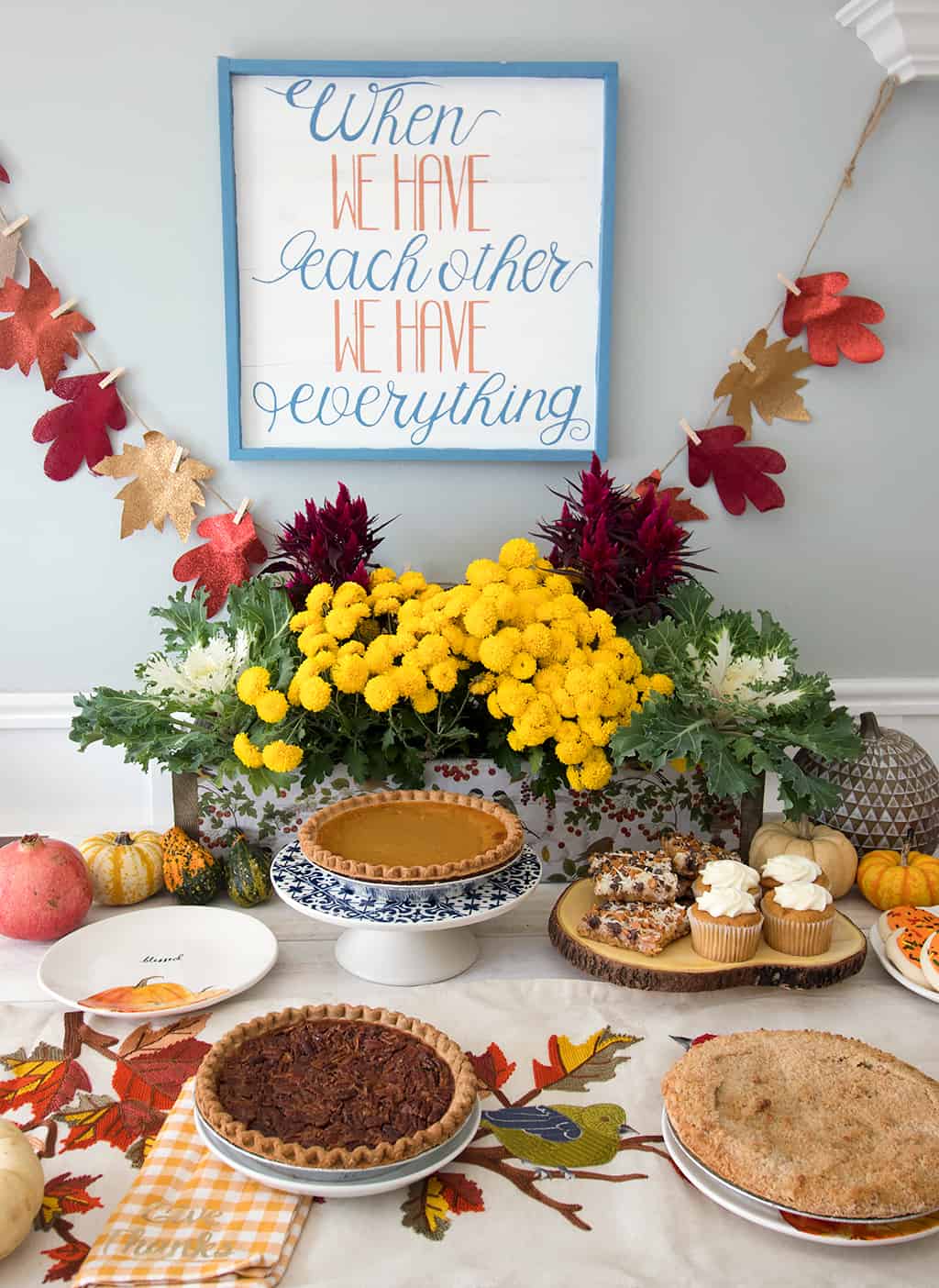 The holidays can be a hectic time, so I'm a big fan of one-stop shopping. Stop & Shop has a large selection of everything you need to throw a memorable Thanksgiving dinner. I managed to find everything from plants to holiday decor to the most delicious, freshly-baked desserts at my local store. Stop & Shop also has an array of food storage and cleaning supplies for when the festivities end.
This holiday, Stop & Shop is offering the ultimate deal for pie-lovers:
3 Pack of Pies for $11.99​ – The bakery department will be offering a 3-pack of pies for $11.99 this season!
Whether you're a guest or a host for Thanksgiving, these pies are the perfect buy!
One of my favorite features that Stop & Shop offers is order online for in-store pick-up or delivery. As a mom with two little ones, this is the ultimate convenience! There's no navigating the aisles with an infant and a 4-year-old. My order is neatly packed up when I arrive.
Easy Decoupage Centerpiece
If you're looking for a quick and easy way to make a show-stopping holiday centerpiece, I've got you covered! You can give any wood box or planter a festive makeover by decoupaging on tissue paper.
Supplies needed:
Wood box or planter
Tissue paper
Modge Podge and paintbrush
Brush a thin coat of Modge Podge on to the wood. Press the tissue paper down, working your way around the bottom and the opposite side of the box. Let dry.
Brush a coat of Modge Podge over the paper and let dry.
One easy way to make sure your floral centerpiece looks great is to vary the heights.
First I started with kale plants on the sides.
Then I added two Celosia plants to the center to break up the height.
Finally, I added some pom pom mums to pack a punch of color.
You can re-use this centerpiece for Christmas by replacing the plants with evergreens.
Thank you to Stop & Shop for sponsoring this post- Thanksgiving Dessert Table and DIY Decoupage Centerpiece.