How to Sew Baby Pants Without a Pattern
How to Sew Baby Pants Without a Pattern- cute, comfy pants that sew up in a snap!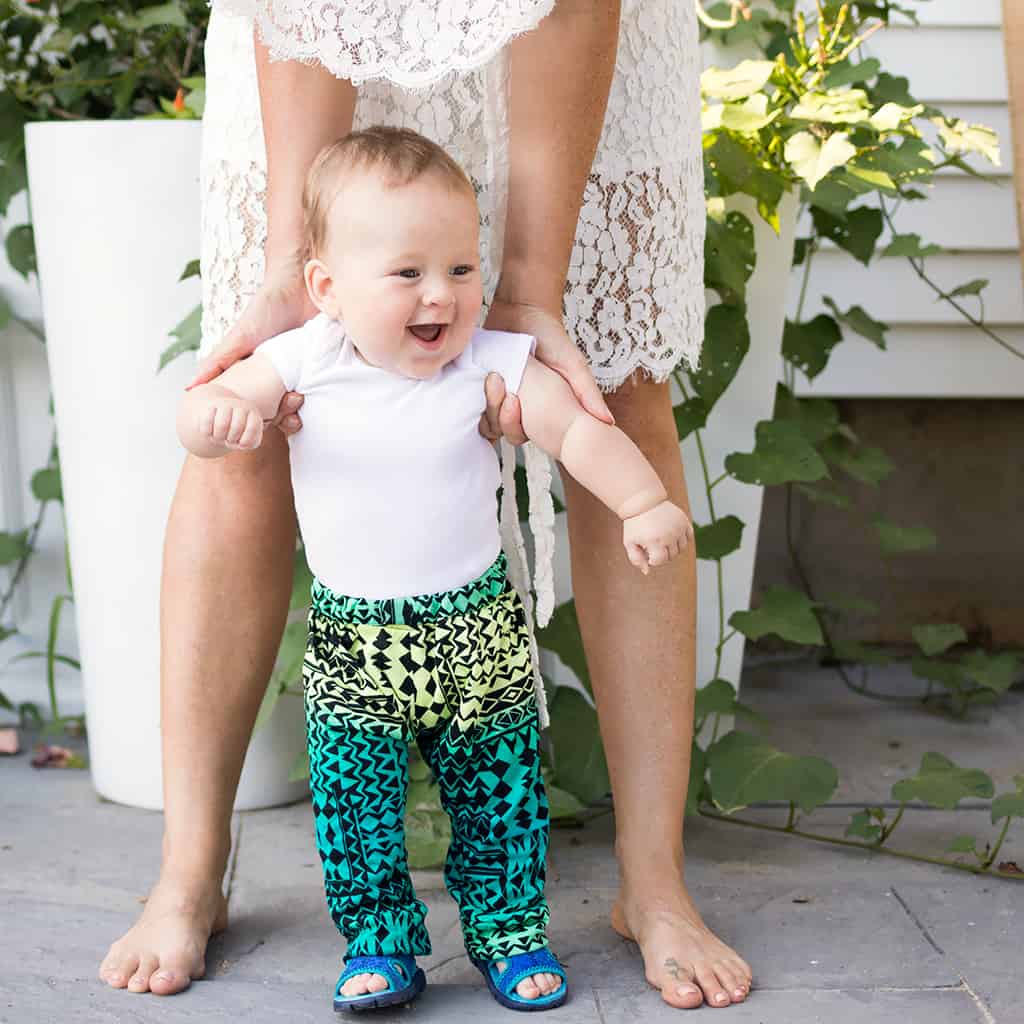 These baby pants are a quick sewing project that can be made using a pair of pants as a pattern. This is a great way to make use of scrap jersey. I've already made several pairs of these baby pants in a variety of patterns/colors!
The best pair of pants to trace for this project are loose-fitting sweat pants with an elastic waist. You can make them with the cuffs (like I did) or make the leg length longer and just hem.
Materials needed:
Sweatpants to trace
Jersey fabric (I find that cotton jersey is the easiest to work with-mine is from Fabric.com)
Braided elastic (3/4 inch)
How to Sew Baby Pants Without a Pattern
Fold the fabric in half. Turn the pants inside out. If there are cuffs, tuck them inside the leg. Take one leg and pull it inside the other. Place the outside leg along the fold of the fabric and pin down.
Cut out, leaving a 1/4 seam allowance.
Cut out the other leg using the first as a pattern.
Turn the pieces right sides together and sew the inside leg seam.
Turn pieces right side out and sew the middle seam.
To make the waistband: measure the width of the top of your pants. Cut a length of fabric that's 1/2 larger than the width and 2 inches wide. Sew ends together.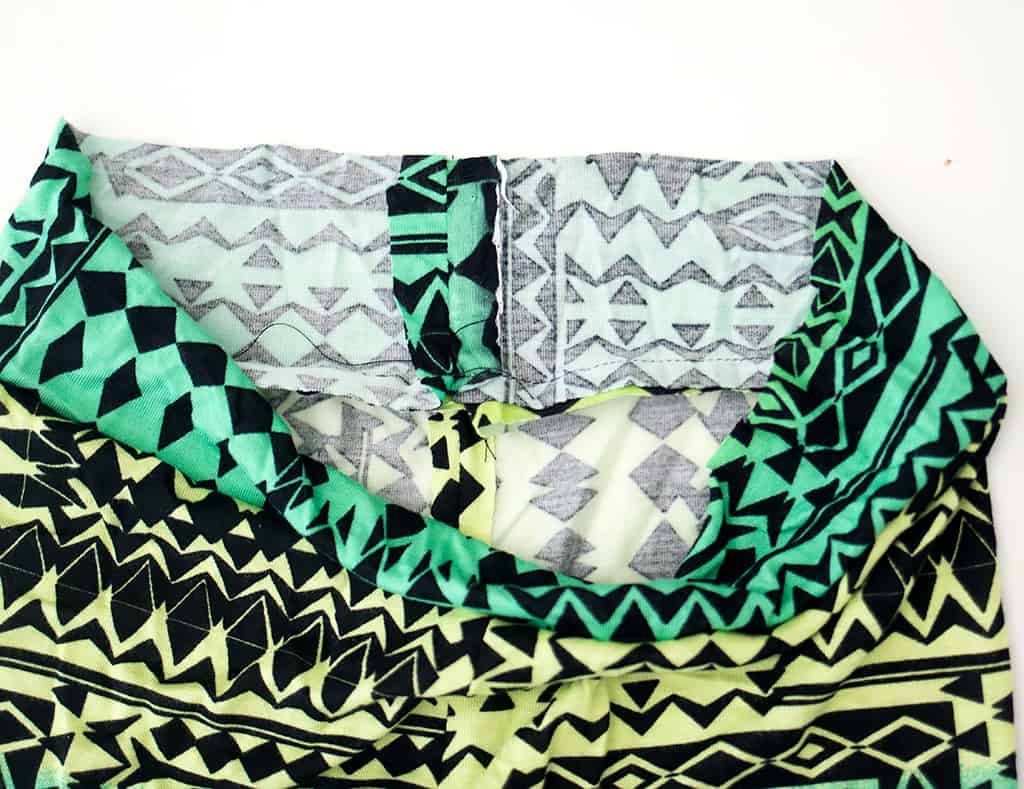 Sew the waistband on to the pants.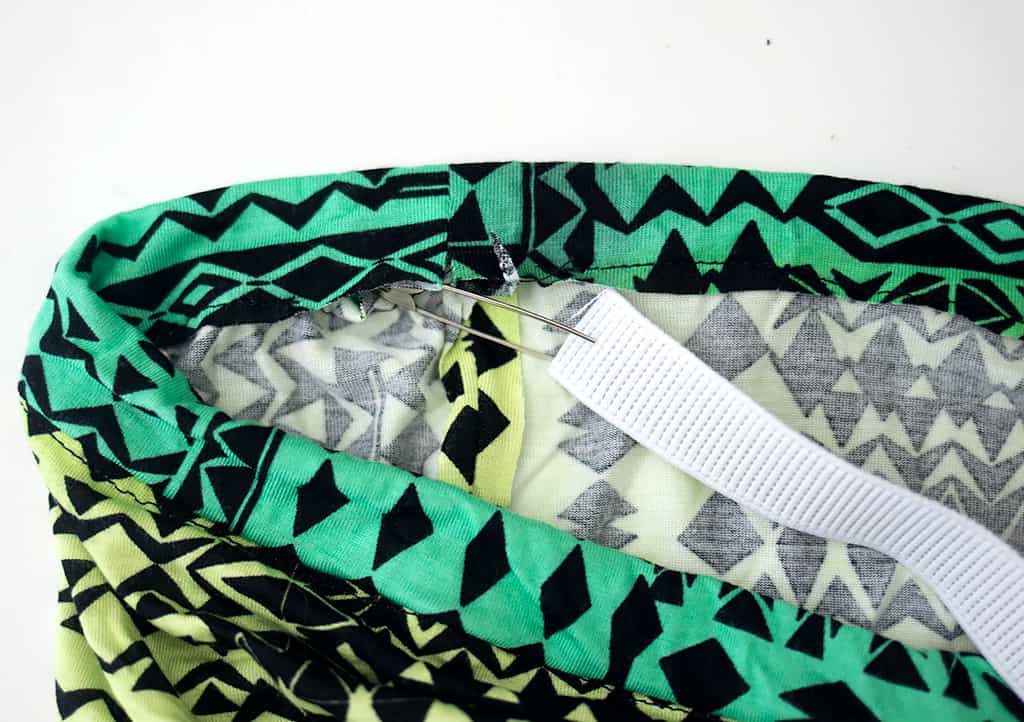 Fold the waistband over and stitch down, leaving a 2 inch opening to insert the elastic. Measure the waist on the pants you used for the pattern. Cut the elastic to this measurement plus 1/2 inch. Attach a safety pin to the end of the elastic and thread it through the waistband. Sew ends of the elastic together and stitch the opening in the elastic closed.
To make the cuffs: Measure the leg opening and cut 2 pieces of fabric that length (plus 1/2 inch). Make the width 3 inches. Sew ends of the cuffs together.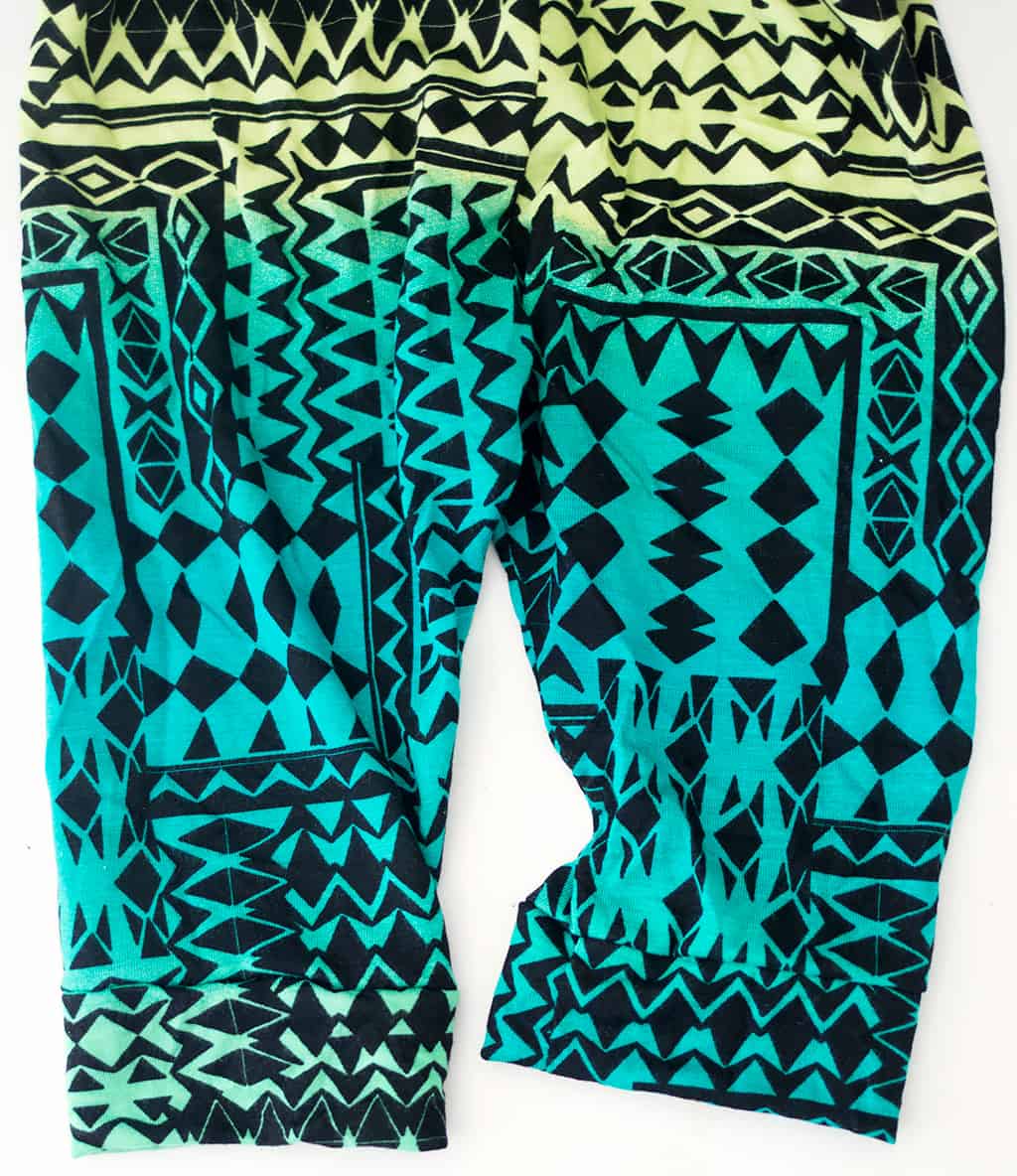 Fold the cuffs over and sew to the inside of the leg opening.
Looking for more Easy Sewing Projects?
How to Sew an Easy Beach Dress