How to Sew Bra Cups into Dresses

How to Sew Bra Cups into Dresses- a quick and easy trick to add support to backless dresses.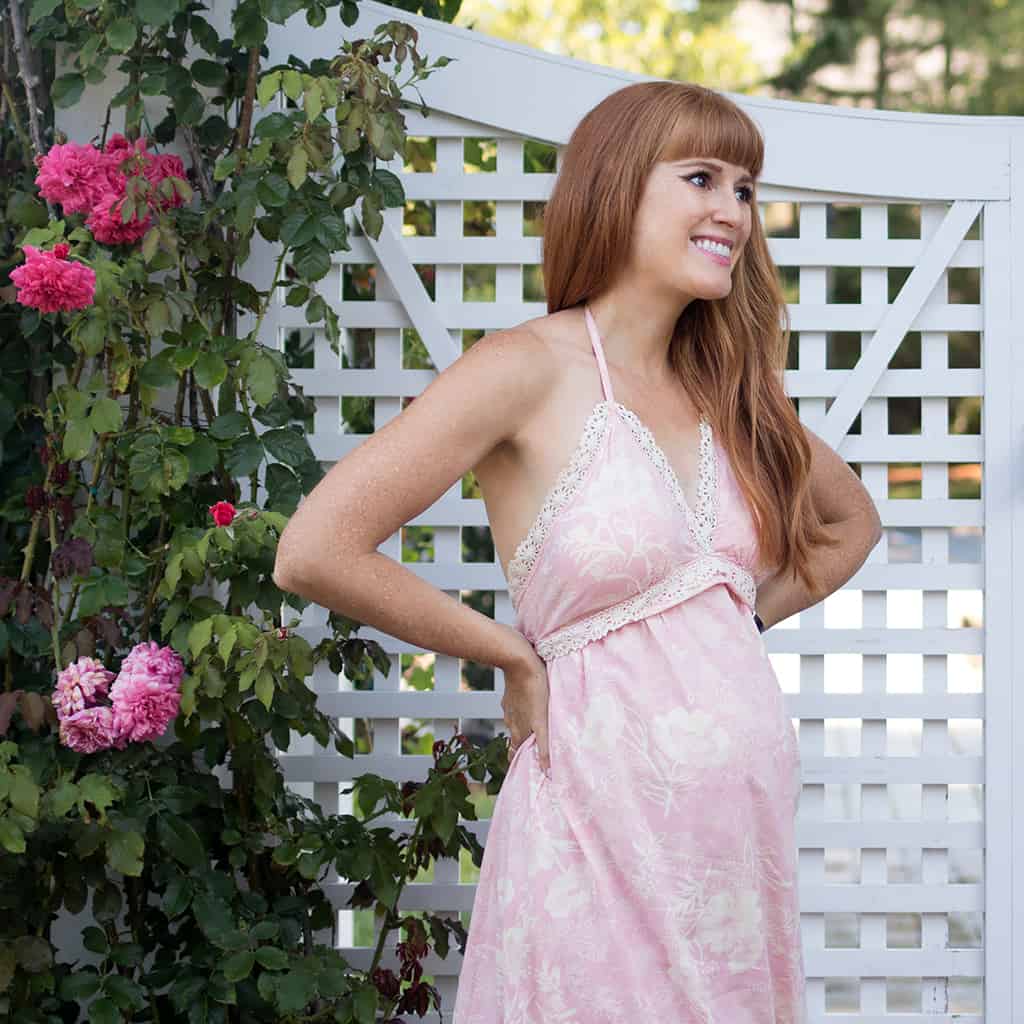 I love backless dresses, but the bra issue is always a problem.  I'm small busted so I could get away with going braless, but the thin fabric of most sundresses leaves me feeling over-exposed. Today I'm going to show you how to sew bra pads into sundresses. No more worrying about finding the perfect backless bra or dealing with exposed bra straps! This technique can also be used on formal dresses and even swimwear (provided that the bust is lined).
I used these bra pads for this project. I was really happy with them! They were easy to sew into my dress and they were thick enough to make my the bust opaque. Also, they had a nice, natural shape- some of the other sew in bra cups I tried in the past had a more pointed shape.
This sewing project requires no special skills…you don't even need a sewing machine. If you can sew a button, you can make this alteration!
KEEP IN TOUCH! FOR MORE INSPIRATIONS, TUTORIALS, AND FREE KNITTING PATTERNS, SIGN UP FOR OUR WEEKLY NEWSLETTER:
Supplies needed:
Needle & thread
How to Sew Bra Cups into Dresses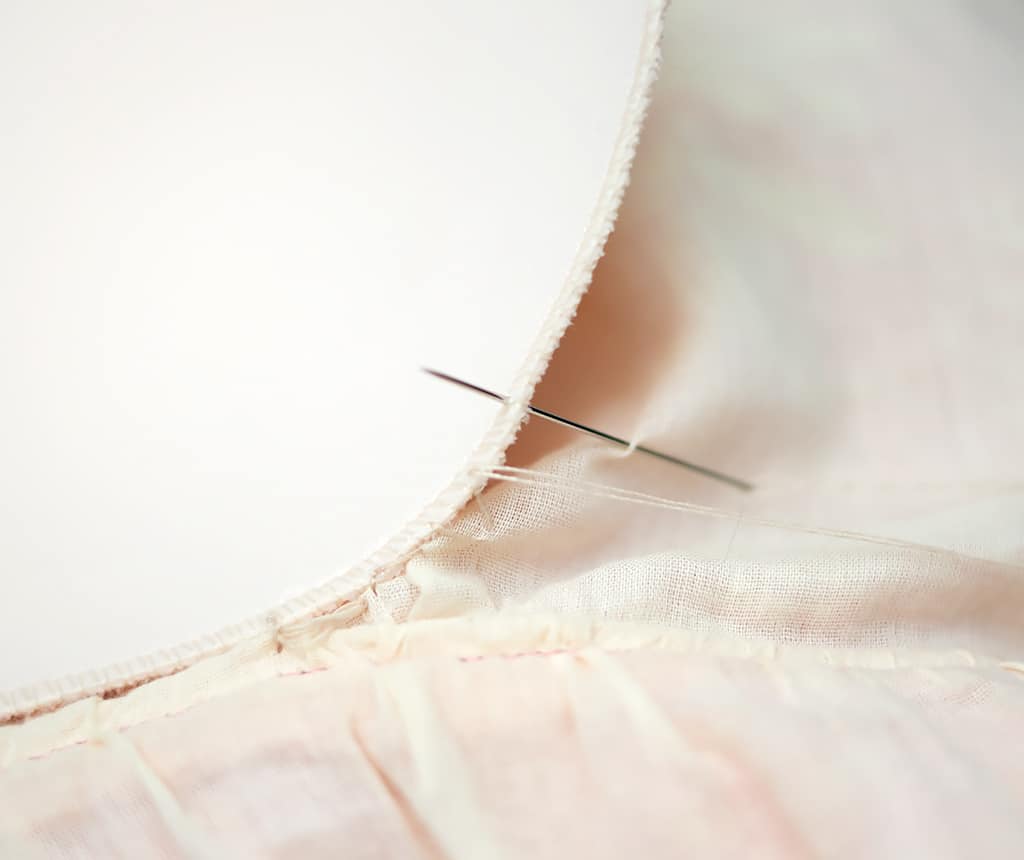 Making sure the cups are in the right position on the inside of the dress is crucial. You can safety pin the cup in place and then try on the garment to make sure everything lines up. 
The easiest way to sew in the cups is by using a whipstitch. Don't make the stitches too tight because it can cause the fabric to pucker or it can give the cup an odd shape. Make sure you are stitching through the lining and the cup only– you don't want the stitches to show up on the outside of the fabric.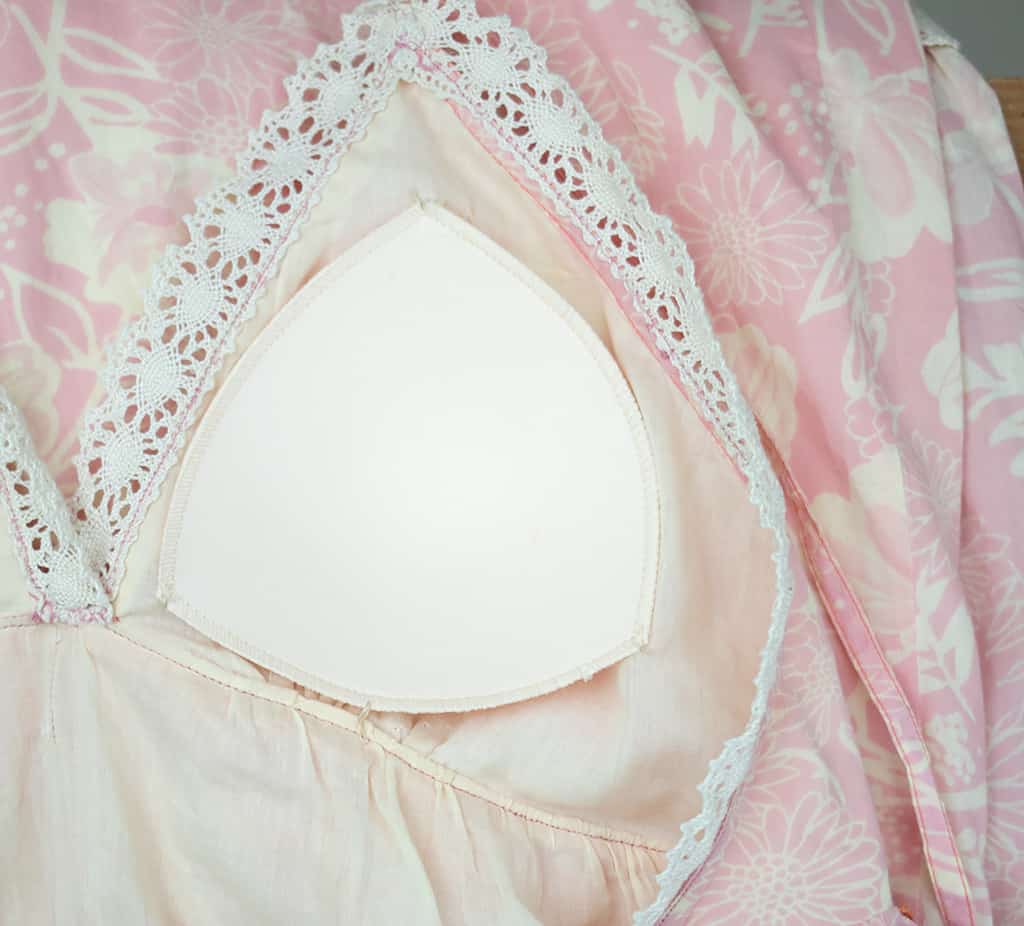 Once you're finished, sew the cup in the other side. That's it- a simple solution for your sundress bra problems!
Want more easy sewing projects?
How to Sew a Kids Reversible Tank Top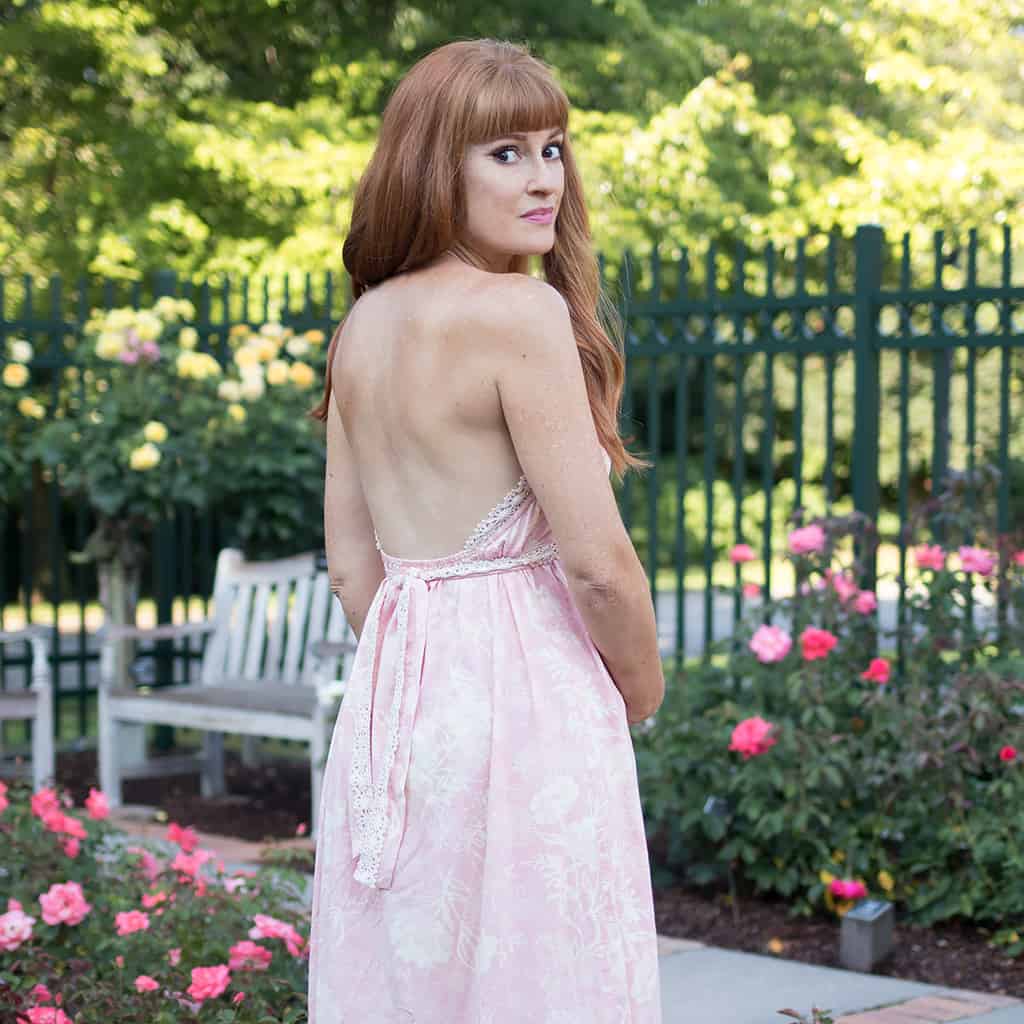 I love seeing your finished projects! If you enjoyed this post, How to Sew Bra Cups into Dresses, or any of my other sewing tutorials, I'd love to see yours on Instagram, just tag me @ginamicheleblog. Happy sewing!