DIY Dinosaur Costume- one of my favorite sewing projects to date!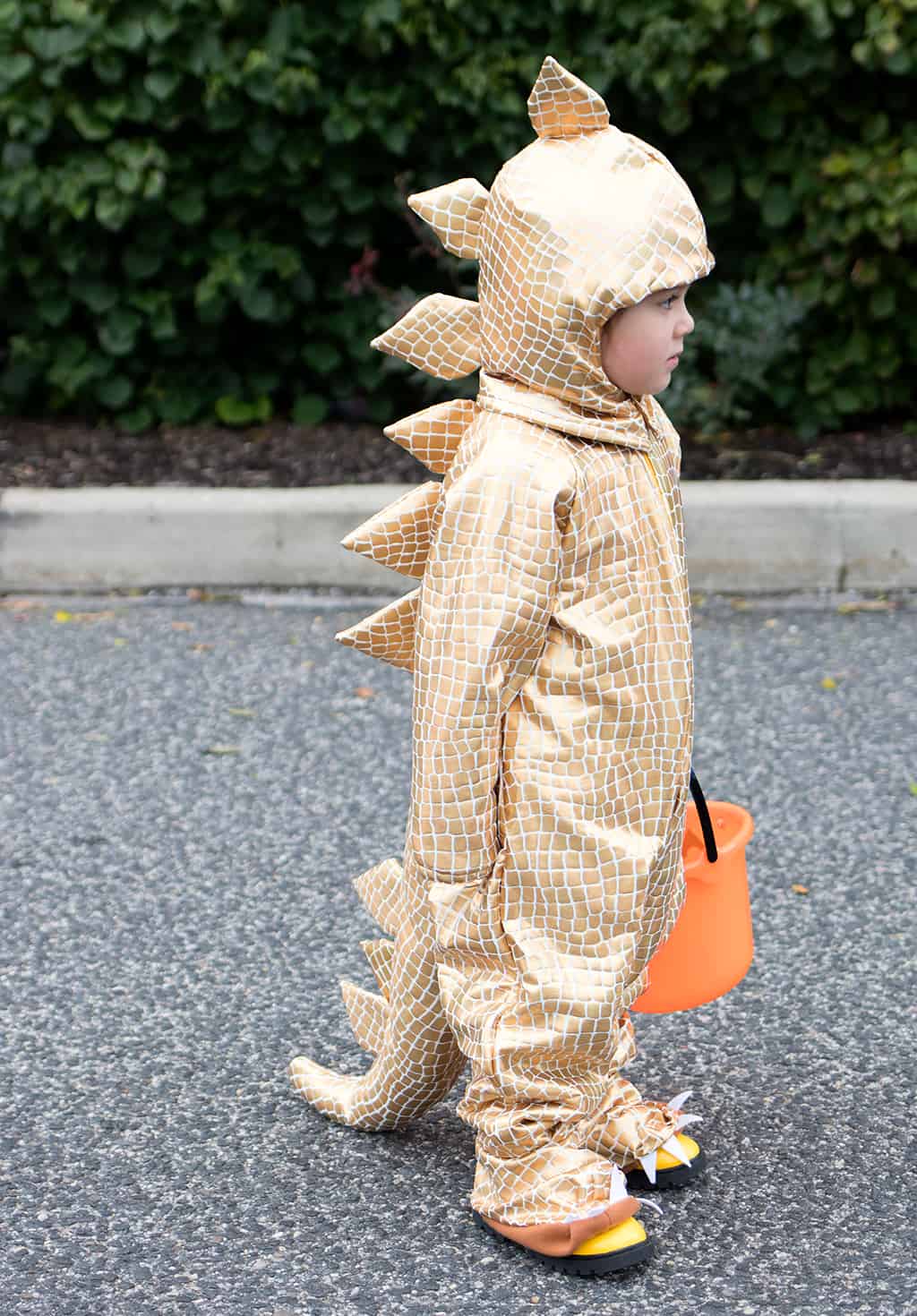 I hope everyone had a wonderful Halloween! Indigo is really into dinosaurs, so naturally, he requested a dinosaur costume for trick or treating. I've made my fair share of furry animal costumes, but never a dinosaur…I was up for the challenge though!
I used Simplicity 1765 and make some changes. The pattern recommended using fleece, but I couldn't find any fleece that was printed with scales. Also, since I had just made Indigo's Pikachu costume using fleece, it seemed a bit boring to do it again. I took a risk and bought this Anaconda foil knit and fleece to use as a backing. The foil knit is lycra/spandex and intended for dancewear so I wasn't sure how sewing it together with fleece would work. Luckily, since the jumpsuit design is very basic, I had no problems!
I made the plates on the back by using stiff, fusible interfacing on both sides of the foil knit. I sewed them together- rides sides together– and then turned them right side out. This gave them enough body that they were able to stand up on their own. The tail is stuffed with fiber-fill and the detachable hood closes with snaps. I didn't bother making the matching gloves because the weather was going to be mild and I figured Indigo wouldn't want to wear them.
I'm really happy with the way this DIY Dinosaur Costume turned out and I had fun making it! Most importantly, Indigo loved it!!!
Looking for more Halloween Sewing Projects?