DIY Beach Towel Poncho- No Pattern & No Sewing Machine Necessary!
Looking for the perfect cover up? This DIY Beach Towel Poncho will dry you off in style!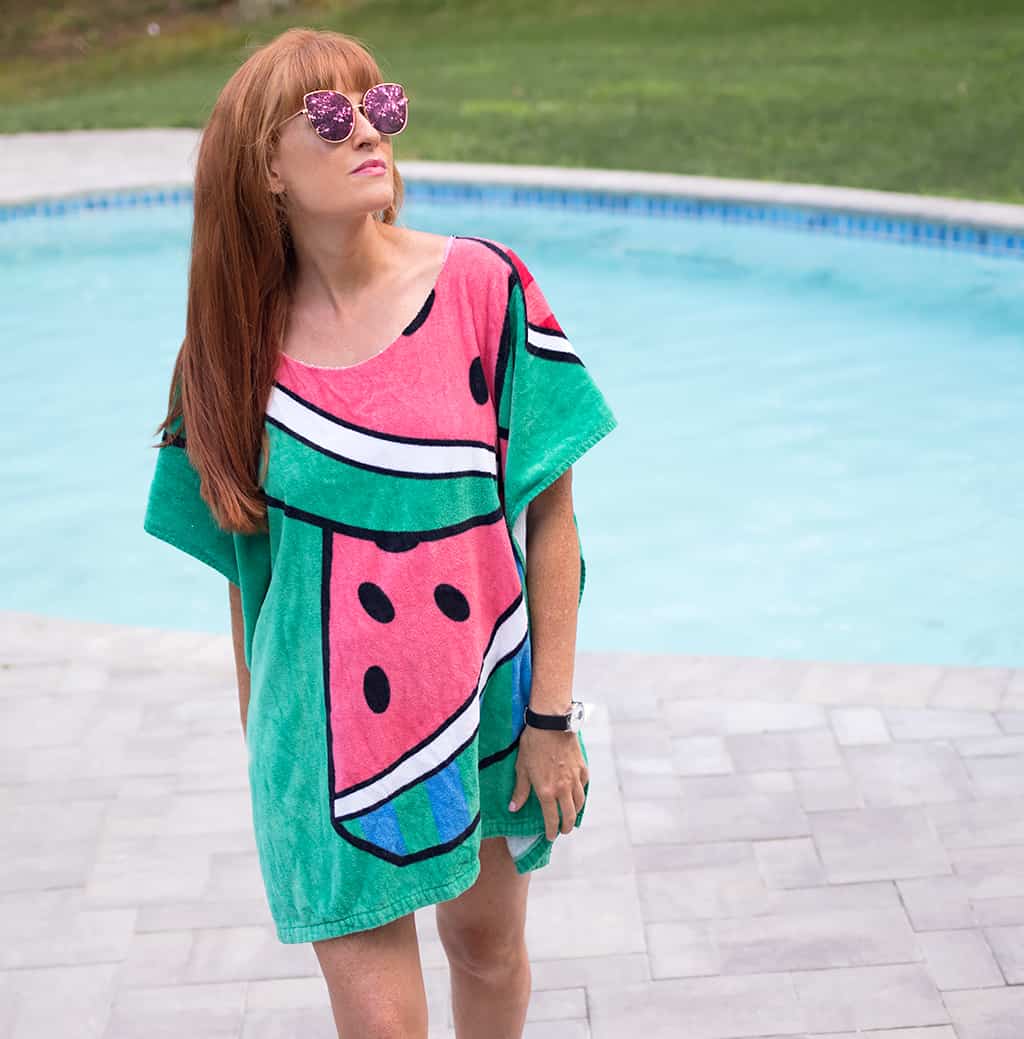 I've been spending a lot of time in the pool and at the beach, so cute cover ups are essential!
This DIY Beach Towel Poncho is a great alternative to wrapping a towel around you when you get out of the water. It serves the same purpose, but it's much more comfortable.
This sewing project is perfect for beginners and it only takes about 10 minutes to make. No sewing machine or pattern necessary!
Supplies needed for DIY Beach Towel Poncho
Beach towel (32″ x 62″)
Scissors
Needle & thread
Want more Easy Beginner Sewing Projects?
How to Sew a Kids Reversible Tank Top
How to Sew an Easy Beach Dress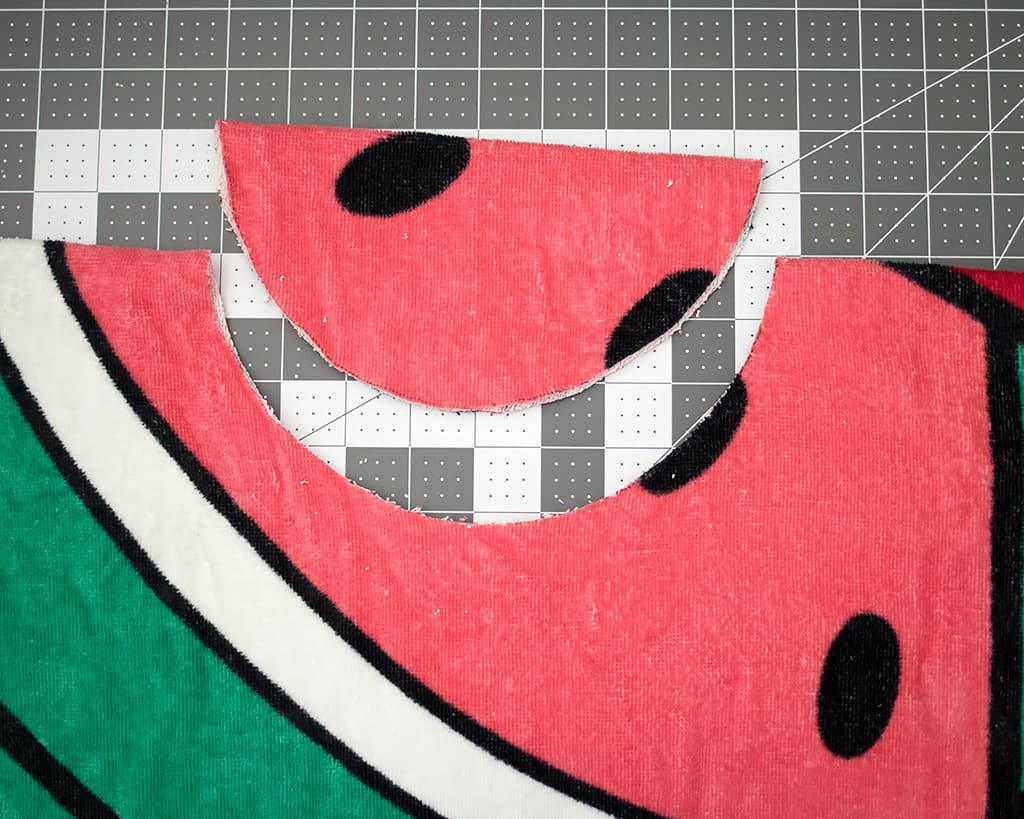 Fold the towel in half. On the fold line, locate the exact middle. Use a small plate or bowl to trace a semi circle. Remember, it's best to start off small and enlarge the neck hole after you try it on.
Sew one side of the snap on to the inside of the towel, 10 inches up from the bottom. Repeat on all 4 sides, making sure that the snaps line up properly.