How to Sew an Easy Beach Dress- no pattern necessary!
How to Sew an Easy Beach Dress- no pattern necessary and ideal for beginners!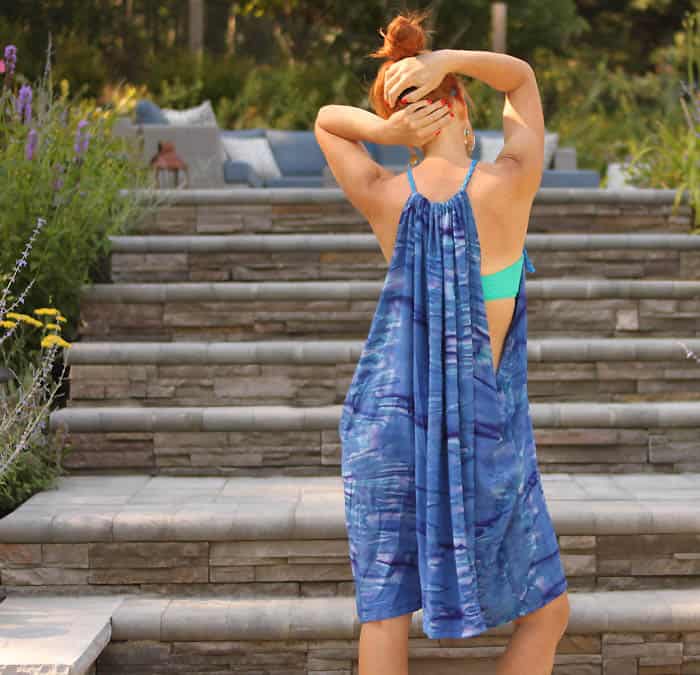 I love cover up dresses and best of all they're so easy to make! They're perfect for going to the beach or lounging by the pool. This particular sundress has a loose shape so it can fit anyone from XS to XL! It features long armholes (to show off a hint of skin) and a drawstring collar. It takes less than 20 minutes to sew and no pattern is necessary. It's the perfect addition to your summer wardrobe.
Let me show you How to Sew an Easy Beach Dress:
KEEP IN TOUCH! FOR MORE INSPIRATION, PROJECTS, AND FREE KNITTING PATTERNS, SIGN UP FOR OUR WEEKLY NEWSLETTER:
Supplies needed:
(As an Amazon Associate I earn from qualifying purchases)
2 yards Rayon (you could also use cotton gauze)
Drawstring cord (I used macrame cord)
Sewing machine
Want more Easy Summer Fashion DIYs?
DIY Beach Poncho
DIY Double T-shirt Dress
How to Sew a Dress From a Tank Top
How to Sew an Easy Beach Dress: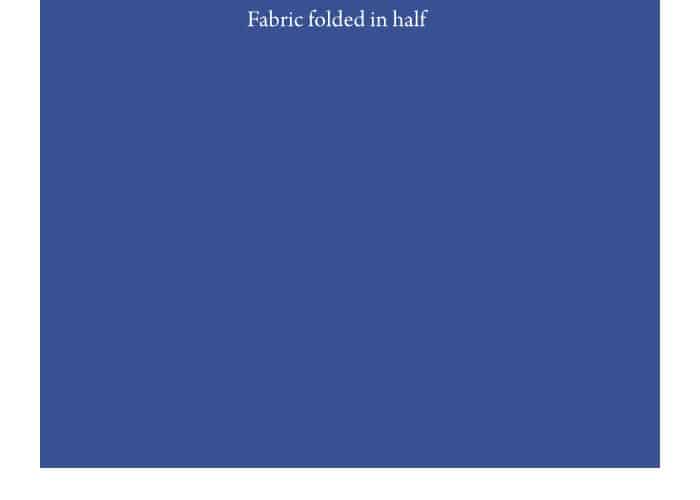 Fold fabric in half. There should be 1 yard on either side of the fold.
Using the diagram above, cut a diagonal line at the sides. This will make the armholes. After cutting the armholes, cut across the fold line to separate the dress into 2 pieces. Place right sides together and sew the side seams. Do not sew the armholes.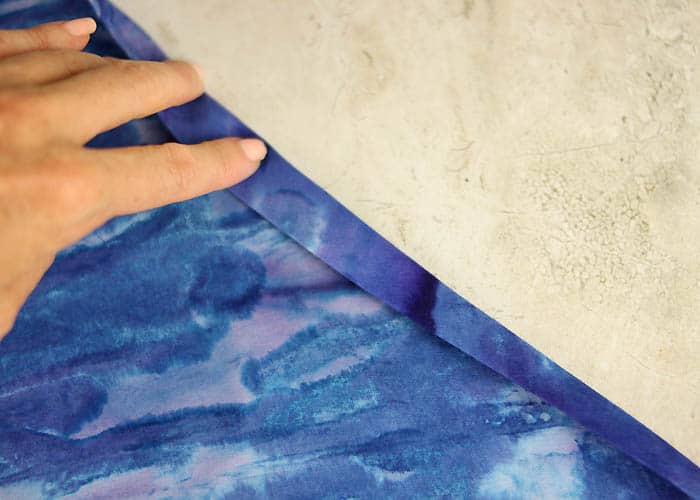 Next you're going to create a hem on the armholes to hide the raw edges. Using an iron, press down the edge of the armholes. Fold over one more time and press down.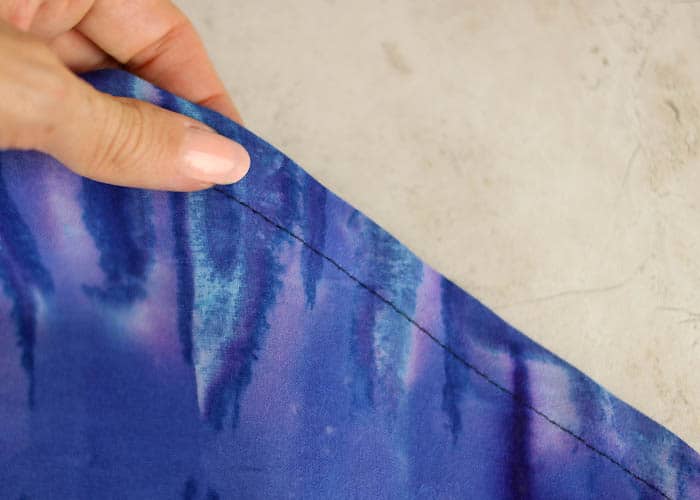 Top stitch to secure.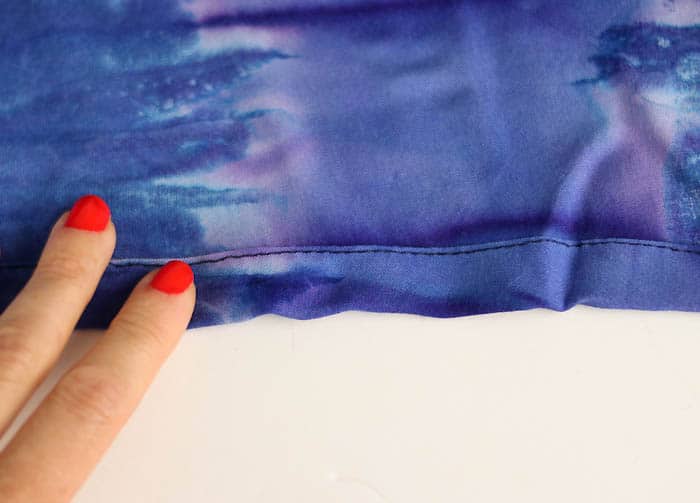 Using an iron, fold the bottom hem over twice and press down. Topstitch to secure.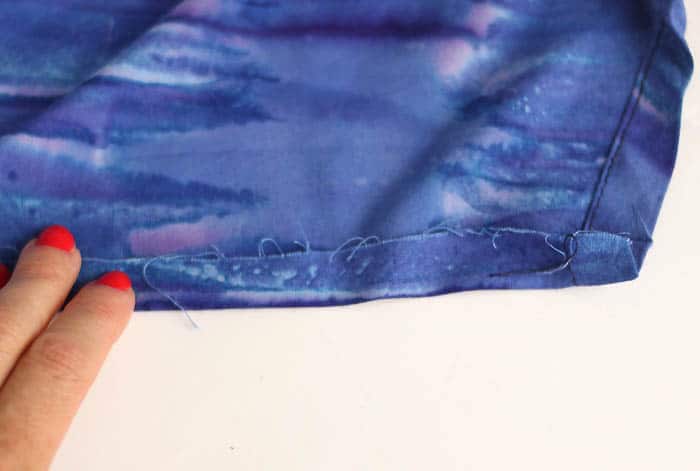 Next you make the casing for the drawstring at the front and back collar. Using an iron, fold over the raw edge.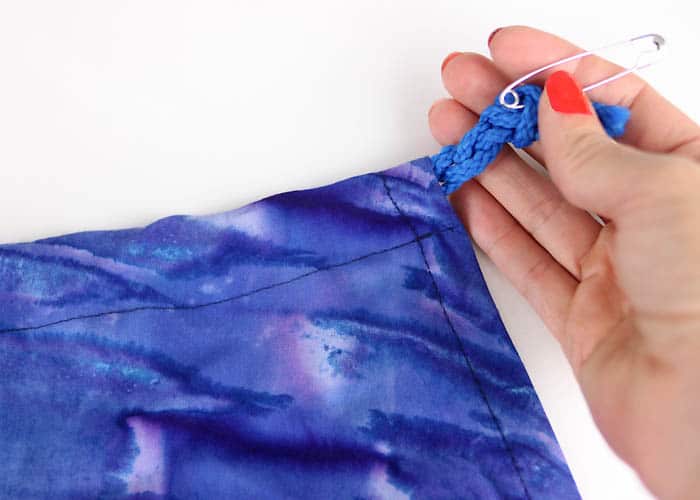 Cut the drawstring cord 36 inches long (I took 3 and braided them together). Attach a safety pin to the end and string through the casing on both sides.
Looking for more easy sewing projects like this beach cover up?
How to Make a Sewing Pattern out of Existing Shorts
How to Sew an Easy Swimsuit Coverup- No Pattern Necessary!
How to Sew An Easy Caftan Dress- No Pattern Needed!
I love seeing your finished projects! If you enjoyed making this post- How to Sew an Easy Beach Dress or any of my other easy sewing patterns, I'd love to see yours on Instagram, just tag me @ginamicheleblog. Happy sewing!