DIY Beach Poncho- no pattern necessary!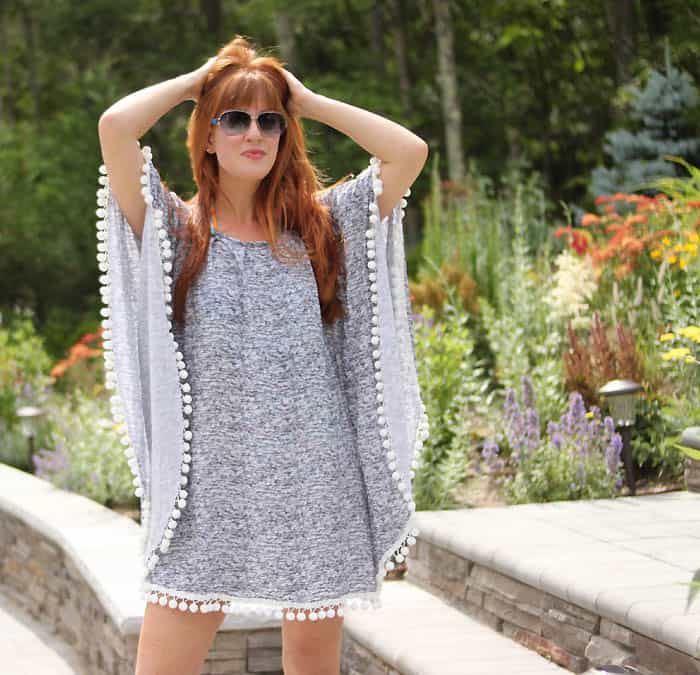 I love flowy cover up for the beach and the pool. Luckily they're ridiculously easy to make!!! Today I'm going to show you how to make this DIY Beach Poncho with pom pom trim. The key is to find the right fabric. I used 100% Rayon. It's inexpensive and it has great drape. The pom pom trim is from Amazon and it comes in other colors as well.
This project is ideal for beginner sewers because no pattern is necessary! Basically you just fold your fabric in half and cut out 2 circles. The pom pom trim cover up the raw hem on the bottom and I made a simple binding for the neck. Let me show you how it's done:
Supplies for DIY Beach Poncho
2 yards Rayon fabric (or something similar that's lightweight with good drape)
Pom pom trim
Want more summer DIY Fashion tutorials?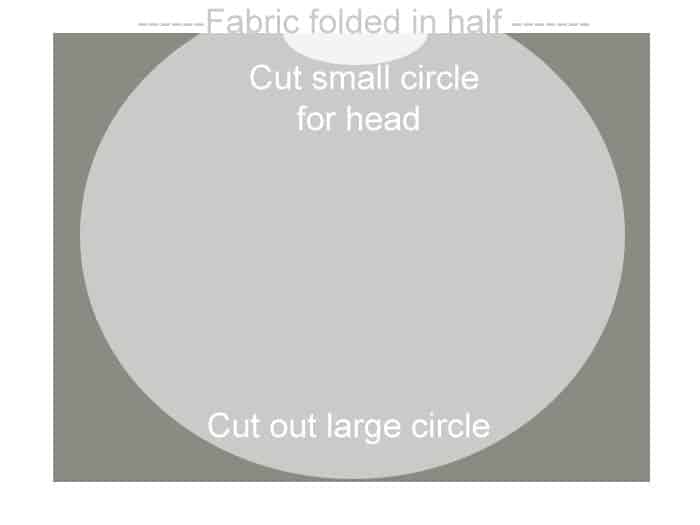 Take your 2 yards of fabric and fold it in half- 1 yard on each side. Cut out a large circle to make the shape of the poncho. Cut out another half circle at the top to make the neck hole. Start small– and measure by trying to put it over your head as you go.
Sew on the pom pom trim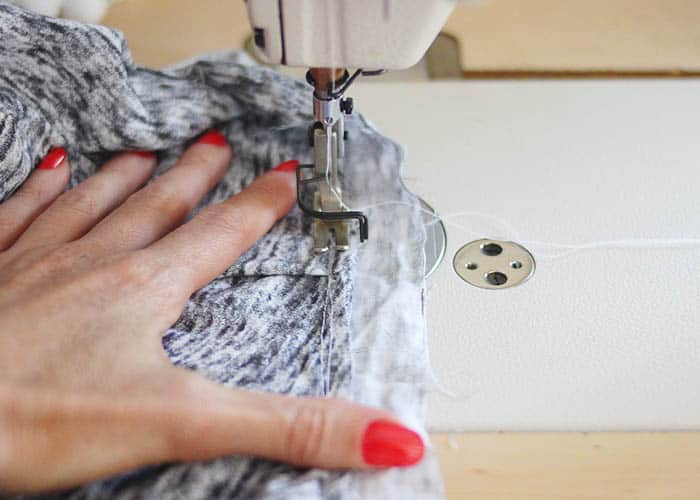 To make the binding that goes around the neck, cut a piece of fabric that's 1/2 inch longer than the circumference of the neck. Make the width 1 1/2. Sew the ends of the binding together and stitch to the inside of the neck. Fold the binding over twice and stitch down in place. (I've covered this more in depth in a previous post)