How to Sew an Easy Baby Hat (10 Minutes!)
How to Sew an Easy Baby Hat- a cute accessory that any beginner can sew!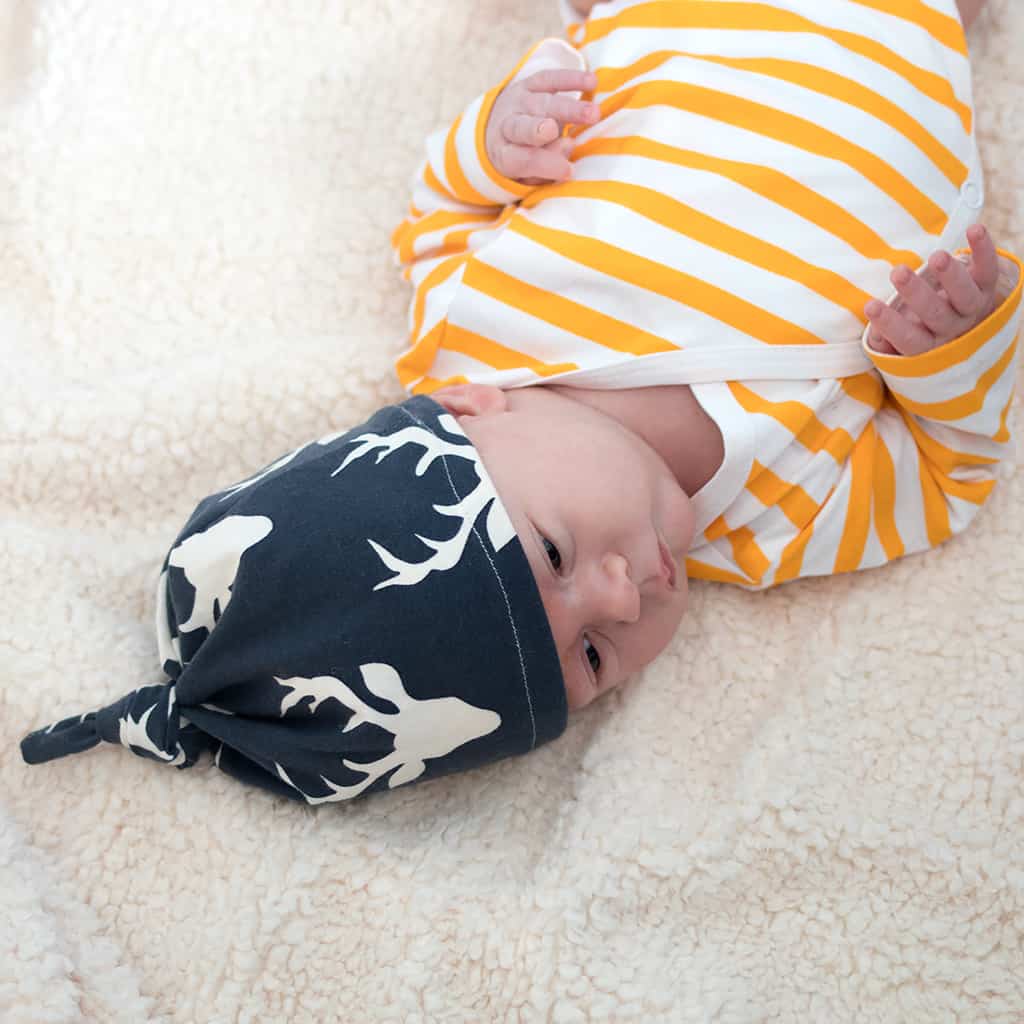 These fast & easy baby hats are not only fun to sew, but they're also a great way to use up your fabric remnants. I made several for my little guy so they'll match a variety of outfits. They take less than 10 minutes to make! I used cotton jersey, which is soft and lightweight. It also doesn't fray, so a serger isn't needed.
The hat is constructed from 2 pieces. To make, simply sew around the sides and top, stitch the brim in place and knot the top!
(Note: Hat size is 0-3 months)
Supplies needed:
Cotton jersey fabric
Looking for more Easy Sewing Projects?
How to Sew a Kid's Reversible Tank Top
How to Sew Easy Envelope Pillows
How to Sew an Easy Baby Hat
Download and print out the pattern (link above). Fold the cotton jersey over and place the pattern on top. Cut out the hat and sew the side seams and around the top.
Fold the brim over twice to hide the raw edge and stitch down.
Make a knot at the top and that's it! I told you it was fast and easy!