Super Easy Baby Booties Crochet Pattern
Super Easy Baby Booties Crochet Pattern- if you can crochet a rectangle, you can make these baby booties! Makes a great gift!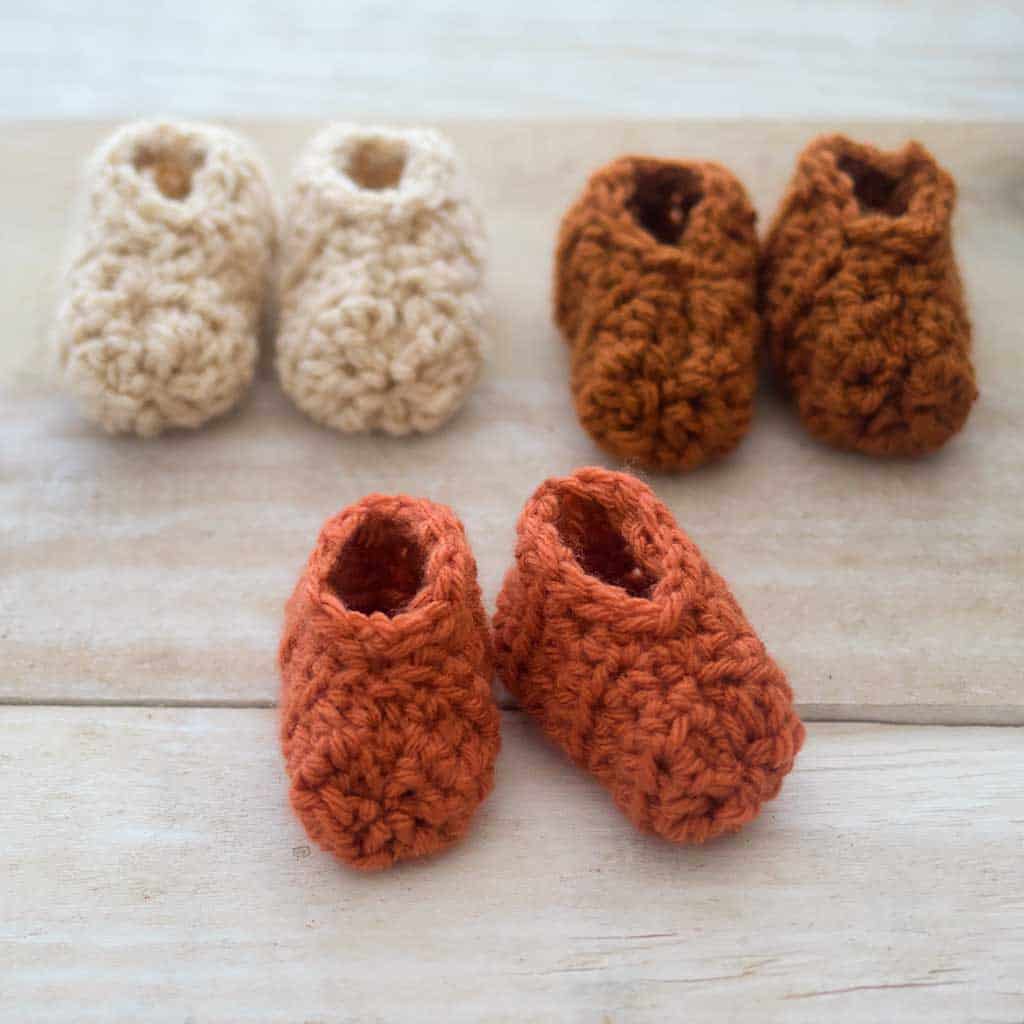 Hand-crocheted baby booties are a thoughtful gift, but if you're a beginner they can be tricky to make. This Super Easy Baby Booties Crochet Pattern is perfect for beginner crocheters! These booties are crocheted flat and shaped through some well-placed seams. Best of all, this pair of baby booties only takes about 30 minutes to make!
Keep in touch! For more inspiration, tutorials, and free knitting patterns, sign up for our weekly newsletter:
Super Easy Baby Booties Crochet Pattern
As an Amazon Associate, I earn from qualifying purchases.)
Yarn: #4 worsted weight yarn
Crochet hook size: J
Gauge: 12 half double crochets + 9 rows = 4 inches
Sizes: 0-6 months, 6-12 months (in parenthesis)
Chain 15 (17).
1st Row: Work a half double crochet in the 3rd chain from hook and in each chain across.
2nd Row: Chain 2, turn. Work a half double crochet in each half double crochet across.
Repeat Row 2 until piece measures 3 (4) inches from the beginning. Fasten off, leaving a long tail.
Finishing the crochet baby booties
Thread the yarn tail into a yarn needle and then weave through stitches of last row.
Pull the yarn tightly to create the toe. With the same yarn tail, and beginning at toe, sew edges together for about 2 inches for the top of the foot.
At the back of the bootie, sew edges from top edge to about halfway down for heel. Flatten remaining opening at heel and sew across, forming a T-shaped back seam. Weave in ends. Turn booties right side out.
Edging around the opening of bootie: With the right side facing, join the yarn with a slip stitch at top of heel seam. Chain 2, work single crochet evenly spaced around this edge; join with a slip stitch in first single crochet. Fasten off. Weave in ends.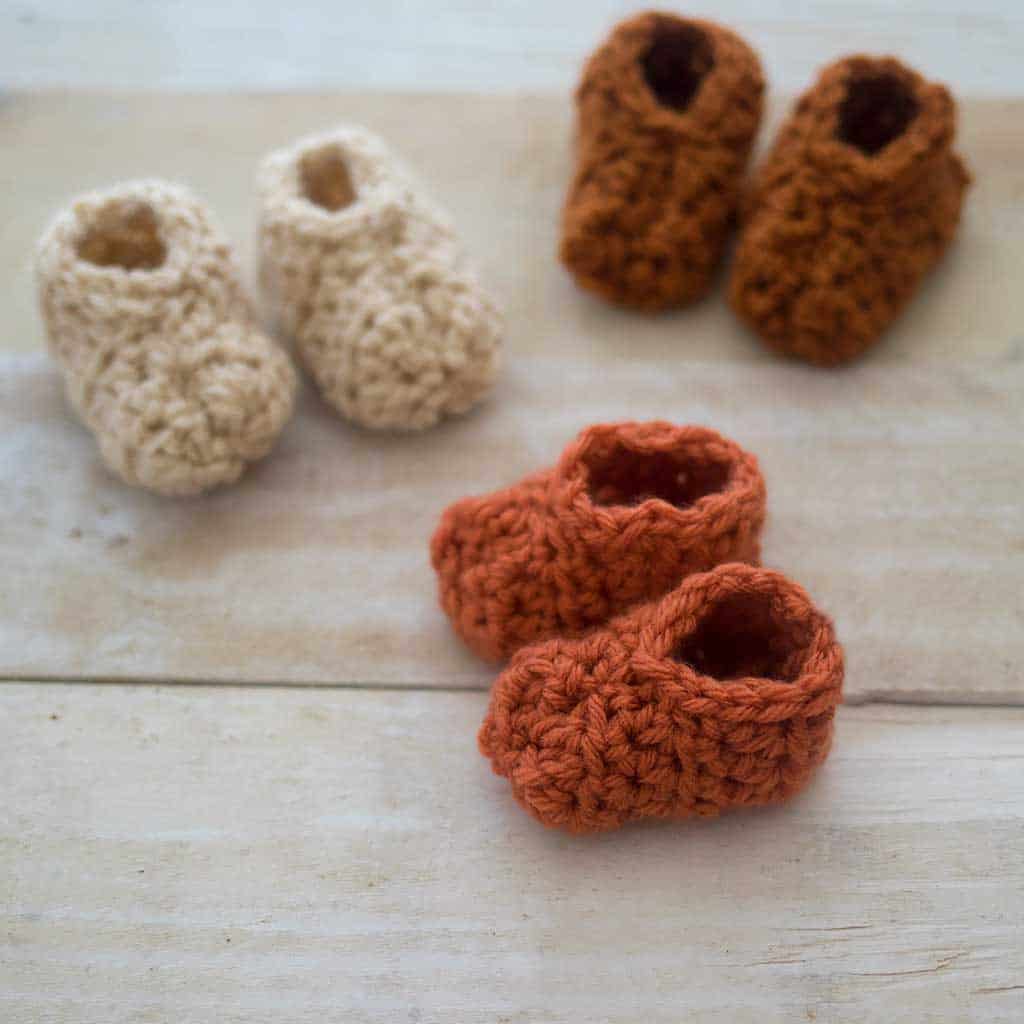 Looking for more free crochet patterns for beginners?
Easiest Large Pumpkin Crochet Pattern
How to Crochet the Easiest Hat Ever
I love seeing your finished projects! If you enjoyed making this Super Easy Baby Booties Crochet Pattern or any of my other beginner free patterns, I'd love to see yours on Instagram, just tag me @ginamicheleblog. Happy crocheting!