How to Crochet the Easiest Hat Ever
How to Crochet the Easiest Hat Ever- includes sizing for women and kids. Perfect for beginners!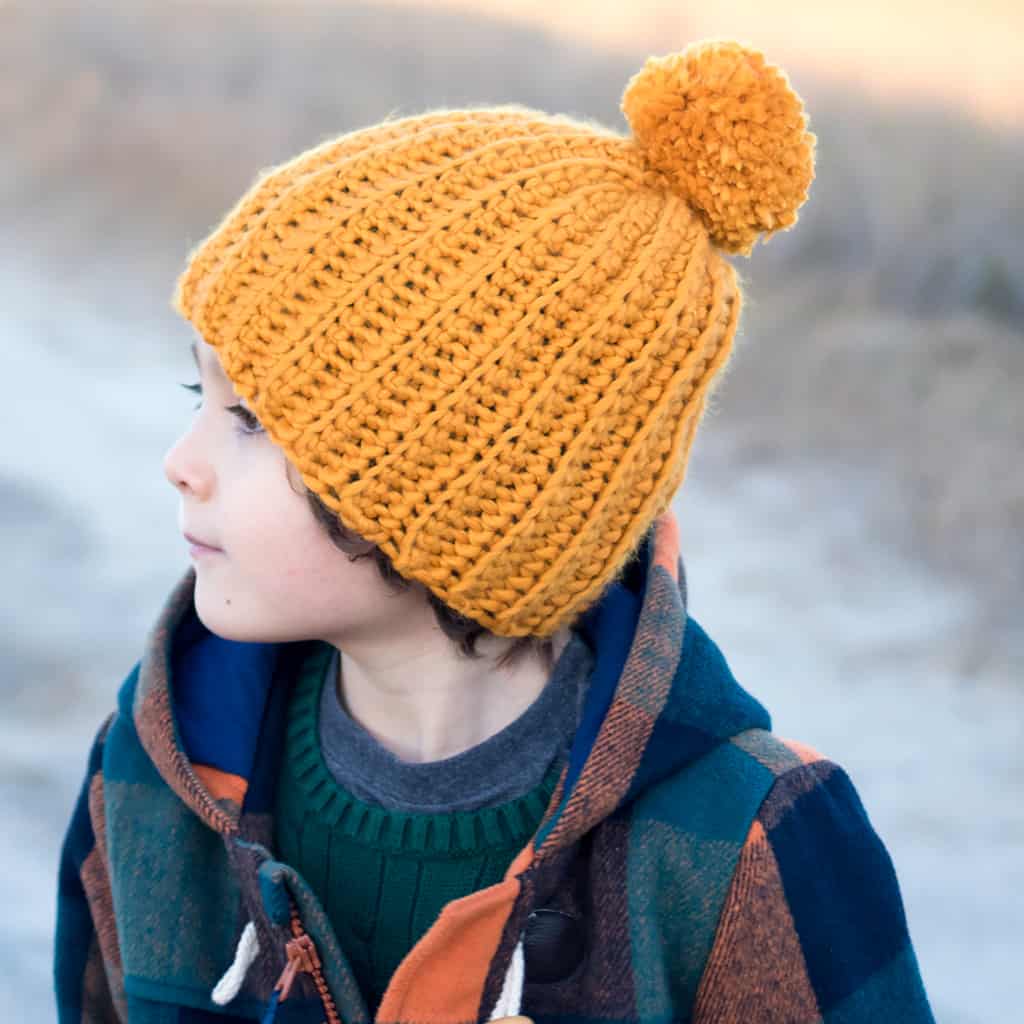 Christmas is a month away, so now's the perfect time to get started on your handmade presents! I love giving hats as a gift. They're (relatively) quick to make, fun, and a necessity on cold winter days.
When people think of beginner-friendly crochet and knitting projects, a scarf usually comes to mind. This hat is as easy to crochet as any scarf! It's simply a rectangle that's seamed at the side. Then, a running stitch is made to gather the top of the hat. Finally, a pom pom is added.
I included both a video tutorial and the written pattern below.
How to Crochet the Easiest Hat Ever
Yarn: Loops & Threads Eco Cozy in Mustard (1 skein)
This is a great new yarn I just discovered at Michael's. It's made from recycled plastic bottles! It's wonderfully soft and plush and it comes is a variety of jewel-toned colors.
Sizes: Kids, Women (in parenthesis)
Chain 24 (28) sts
Turn the chain over and Single Crochet in the back ridges of each chain.
Once the row is finished, make a turning chain and turn the work over. Single crochet in the back of each chain. Repeat, making a turning chain each time you finish a row. Work until your piece measures 17 (19) inches. Cut the end of the yarn, leaving a long tail.
Finishing:
Fold the piece over and sew the side seam. Turn the piece inside out. Make a running stitch around the bottom of the hat. Pull to gather. Attach pom pom and weave in ends.
Looking for more free hat patterns?
Easiest Flat Knit Garter Stitch Hat Knitting Pattern
Hurdle Stitch hat Knitting Pattern
Chunky Ear Flap Hat Knitting Pattern