My Easy Fall Window Boxes
Easy Fall Window Boxes- dress up your window boxes with these inexpensive tips!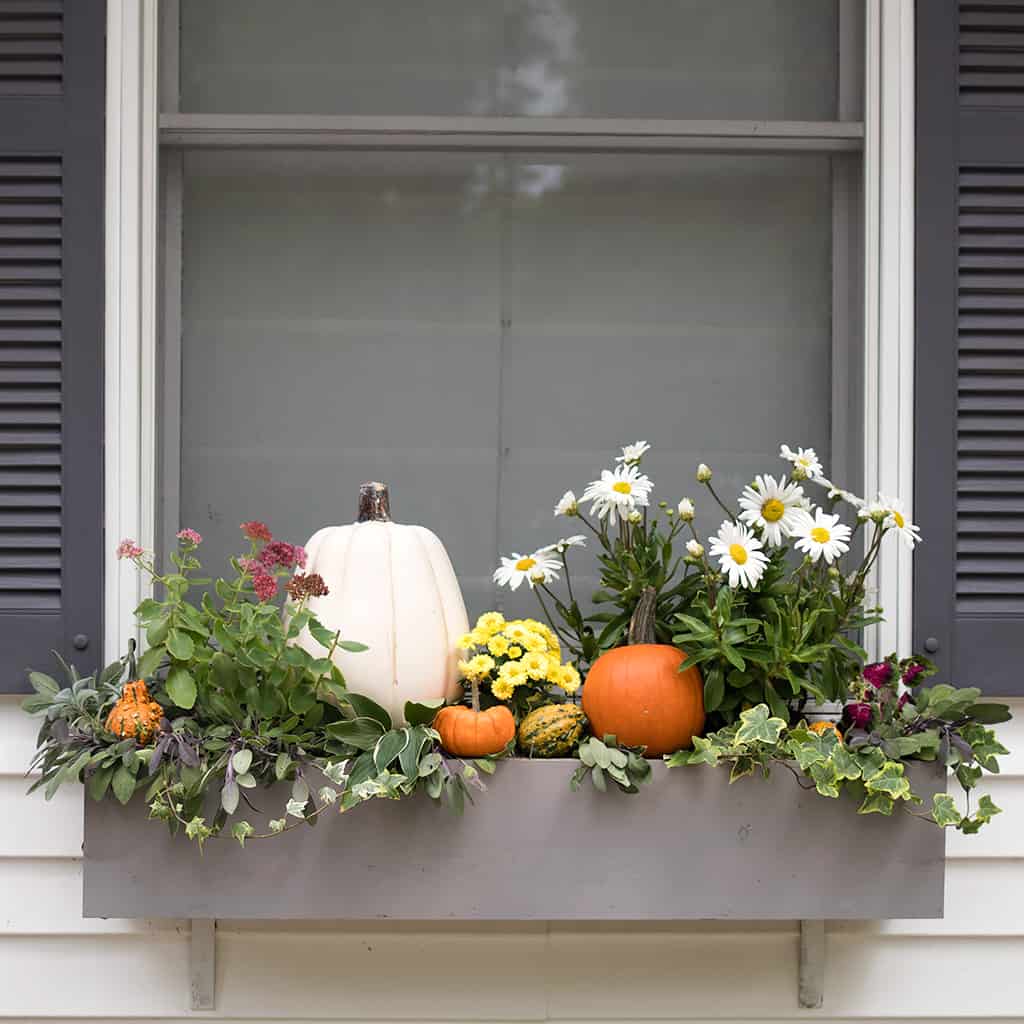 After extensively decorating my front porch with fall goodies, I noticed that my window boxes needed some love. I wanted them to look great, but I didn't want to spend a lot of money, especially since I will change the plantings/decor when I decorate for Christmas.
I was able to use some plants and cutting from my garden to greatly reduce the cost.
See how I made these cedar window boxes for $20 each!
Easy Fall Window Boxes
The ivy and Hosta were leftover from my summer window boxes. I figured they could work for fall so I decided to keep them. I dug up Sedum from my garden and added them to the boxes. The only plants I bought were the Montauk Daisies and the small mums, which were both inexpensive. I had a ton of sage from my herb garden, so I used it to fill in the bare spots.
To cut down on the cost of buying pumpkins every year I mix in craft pumpkins with real ones.
When I start decorating for Christmas, I can plant the daisies, mums and sedum in my garden.
Looking for more Fall Projects?
Pottery Barn-Inspired Metallic Leaf Wreath
How to Crochet Pumpkins- the Easy Way!