6 Tips For Your Most Successful Vegetable Garden Ever!
This shop has been compensated by Collective Bias, Inc. and its advertiser. All opinions are mine alone. #SootheYourSoreSpots #CollectiveBias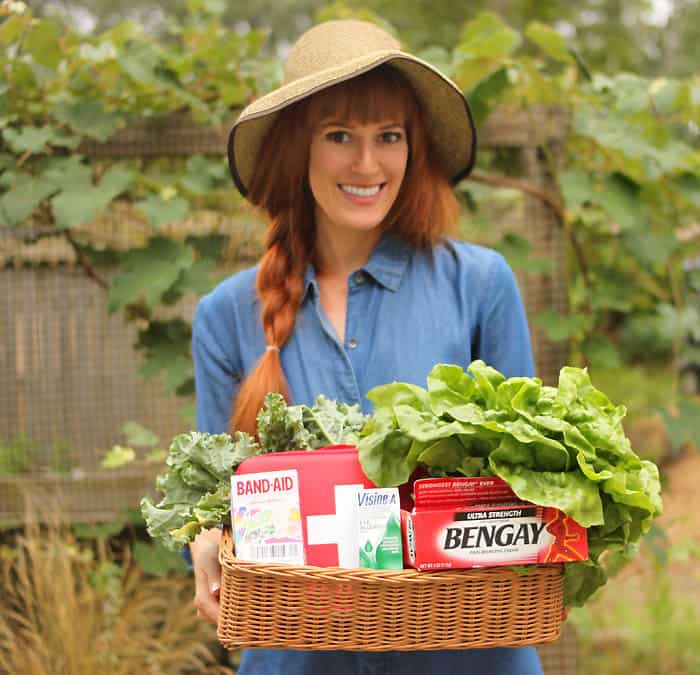 I'm really excited about today's blog post because I get to share one of my favorite hobbies- vegetable gardening! Vegetable gardening is fun and rewarding…and it provides tons of healthy veggies for me and Indigo! I teamed up with Johnson & Johnson to share my 6 Tips For Your Most Successful Vegetable Garden Ever.
I love spending the weekend in my garden, but it sometimes comes with aches and pains. I like to prepare in advance by building my own Johnson & Johnson First Aid Kit. This way when mishaps occur I'm not aimlessly digging through bathroom drawers looking for supplies.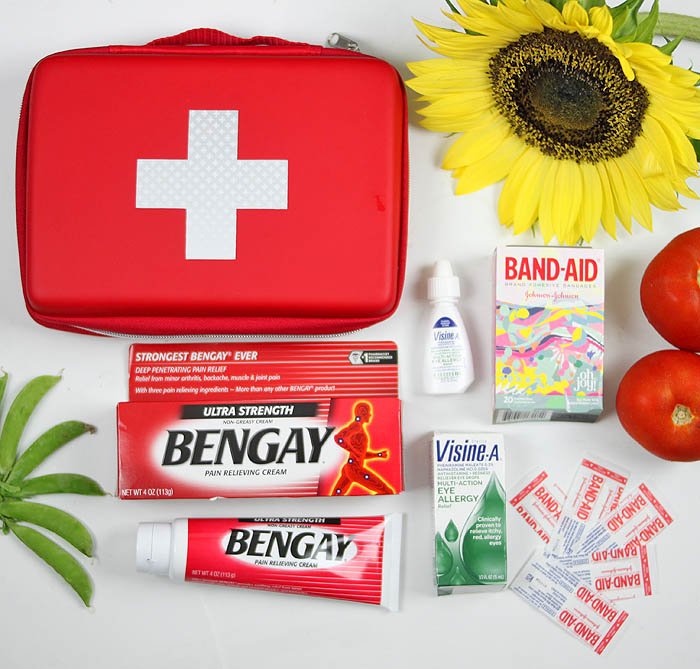 [You can purchase any of these products by hovering over the image]
Here are a few of the essentials I keep in my First Aid Kit.
Target
has a great promotion going on where you also
get this cool Red Bag 2017 free with purchase of 3 participating Johnson & Johnson products
. Ultra Strength BENGAY® Cream temporarily relieves the minor aches and pains of muscles and joints. It's perfect for backaches and muscle strains (which unfortunately sometimes occur when you're hunched over a garden bed weeding for too long) BENGAY® Ultra Strength Cream provides powerful pain relief for those times when you push your body a bit too far. It feels so soothing to apply it after a long day of working outdoors!
Prepare in advance for hungry visitors
Critters love nothing more than to munch on your vegetables! In my area I have deer, rabbits and voles (they eat the roots of the plant and kill them) to contend with. Also, if you plan on growing berries, birds love to eat them! The surefire way to keep deer out of your garden is put to put a 6 foot tall deer fence. If you're doing a small area it's not that much work or terribly expensive. The effort is definitely worth the years of worry-free gardening you get out of it! If you only have rabbits, a shorter fence will do the trick. Garden centers sell bid netting to lay over your berry plants.
Voles are a real nuisance and no fence will keep them out since they burrow underground. I build wood garden boxes and stapled poultry netting (hard, wire netting with very small holes) to the bottom of the box. It worked like a charm!
Rich soil is key
Soil is the lifeblood of your garden. Rich soil=successful garden. The soil in my backyard is actually more like sand so I never plant any vegetables directly into the ground. Instead I made raised beds that I fill with organic vegetable garden soil. If you're not sure if you have good soil, you can check the ph level with a simple kit sold at garden centers. Personally I found it easier to use the raised beds than to try and improve my severely nutrient lacking sand.
Go with tried and true winners
At the start of the season I buy 80% "proven winners". These are easy to grow vegetables that I've have luck with every year (tomatoes, eggplants, zucchini, etc). If you aren't sure what vegetables are good for you area, ask a local garden center (not the big box home improvement stores). Then I chose 20% "wild card" vegetables. These are vegetables that I haven't tried growing before and I'm not sure if they'll be successful. This summer I tried a few varieties of heirloom tomatoes as well as edamame. Even if my new experimental veggies are a failure, I still have a bunch of other plants that will produce.
[New to my garden this summer: "Indigo Rose" tomatoes and patio lemons]
Pay attention to sun exposure
The ideal spot for a vegetable garden is in an area that gets 6+ hours of sun per day. My garden is situated in an area that has no trees. It bakes in the sun all day and my plants love it! Vegetable plants like tomatoes, peppers, zucchini and eggplants all need lots of sun to flourish. No sunny spot? No problem! You can still have a vegetable garden as long as you buy the right plants. Salad greens, Kale, Peas, Beans, Brussel Sprouts and Broccoli will all grow with 3+ hours of direct sun or constant dappled shade.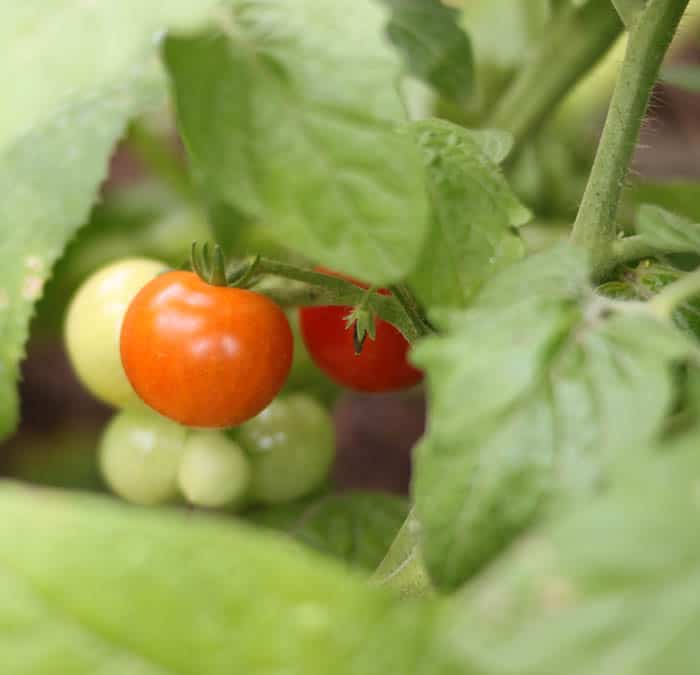 Companion planting
Companion planting is the practice of pairing up plants that mutually benefit from each other. Plant rosemary alongside Broccoli to repel cabbage flies that eat the broccoli leaves. Plant beans alongside carrots to add extra nitrogen to the soil. Companion planting is an extensive topic, but it's helpful to learn the basics.We all benefit from good neighbors, even vegetables!

Short on Space? Go vertical!
This is one of my favorite gardening tips and it's also the most fun! Bonus? It's great for people who have back/knee problems and can't crouch down for long periods of time. Everyone knows that tomatoes grow vertical with the use of cages, but did you also know that cucumbers, zucchini, peas and even miniature pumpkins can be grown vertically? Growing vegetables vertically also helps prevent insect damage by keeping the plants from lying on the soil.
[Here are my cucumbers climbing up the side of the deer fence. This frees up so much room!]
I hope you found these tips helpful. If you have any you'd like to add please leave them in the comments below!
Hop on over to
Target
online and build your own First Aid Kit (including BENGAY® Ultra Strength Cream) and enjoy your summer activities without worry!
©Johnson & Johnson Consumer Inc. 2017 The third party trademarks used herein are trademarks of their respective owners
Follow
(function(d, s, id) {var js, fjs = d.getElementsByTagName(s)[0];if (d.getElementById(id)) return;js = d.createElement(s);js.id = id;js.src = "https://widget.bloglovin.com/assets/widget/loader.js";fjs.parentNode.insertBefore(js, fjs);}(document, "script", "bloglovin-sdk"))