How to Fluid Paint for Total Beginners
How to Fluid Paint for Total Beginners- fun, easy and totally addictive!
Fluid painting uses acrylic paints that have a runny or thin consistency. They're designed to flow and spread easily without sacrificing color intensity. Fluid acrylics are ideal for pouring or dribbling paint, rather than applying it with a brush.
You can either use store-bought Pouring Paint or mix your own using acrylic paint and a pouring medium. Mixing your own can be a little tricky. Mix the paints too thick and they won't pour properly. Mix them too thin and they'll act like watercolors, giving a faint wash to the canvas instead of vibrant color.
One of the things I love about fluid painting is that anyone can do it! You don't need to be an artist to create a beautiful painting!
Supplies needed:
Plastic cups
Plastic to use as a tarp (I used a garbage bag)
Note- Wrapped canvases (with the staples in the back) are the best to use because they can be hung on the wall without a frame.
How to Fluid Paint for Total Beginners
The first step is to paint the canvas with a thin coat of Gesso. Gesso acts as a primer and it makes the paint adhere to the canvas better. Let the canvas dry.
Squirt some paint into the cups. I use 3-4 complimenting colors per cup, but it's up to you how much you'd like to use and what colors. A big part of fluid painting is experimenting!
Pour the paint on the canvas. There are many different options! A few are: pouring the paint in a pool or swirling it in designs across the canvas.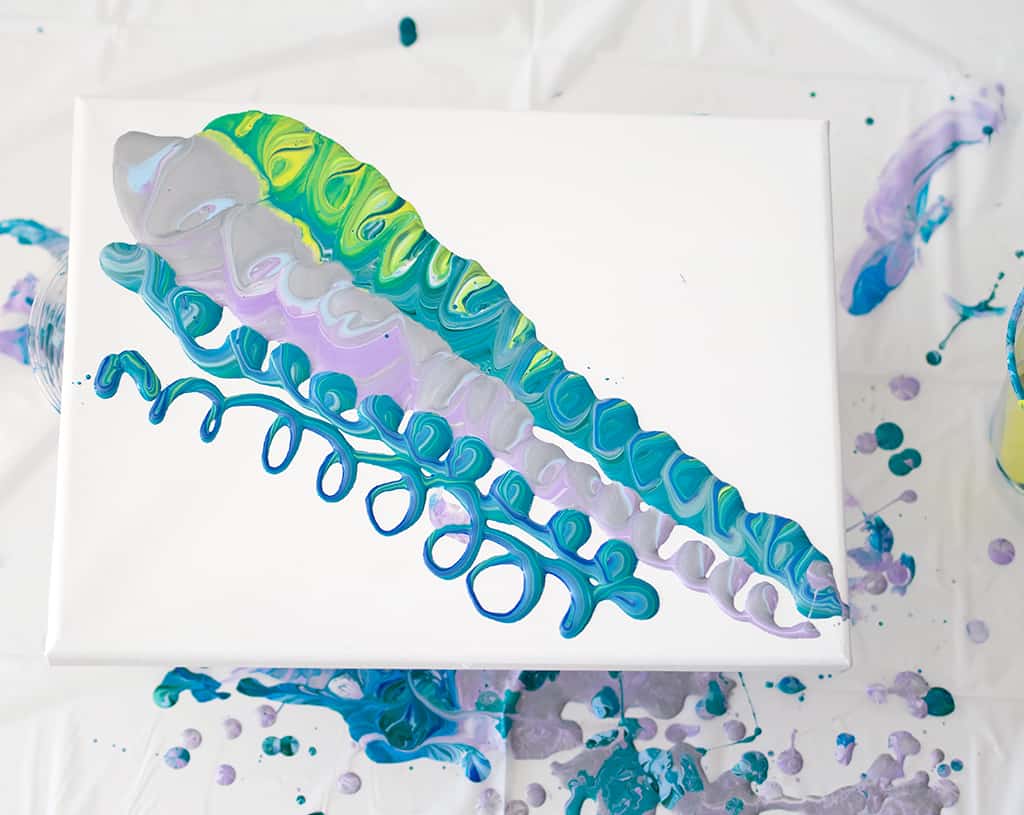 I swirled the paint in ribbons across the canvas.
Next comes the fun part! Tilt the canvas to move the paint around.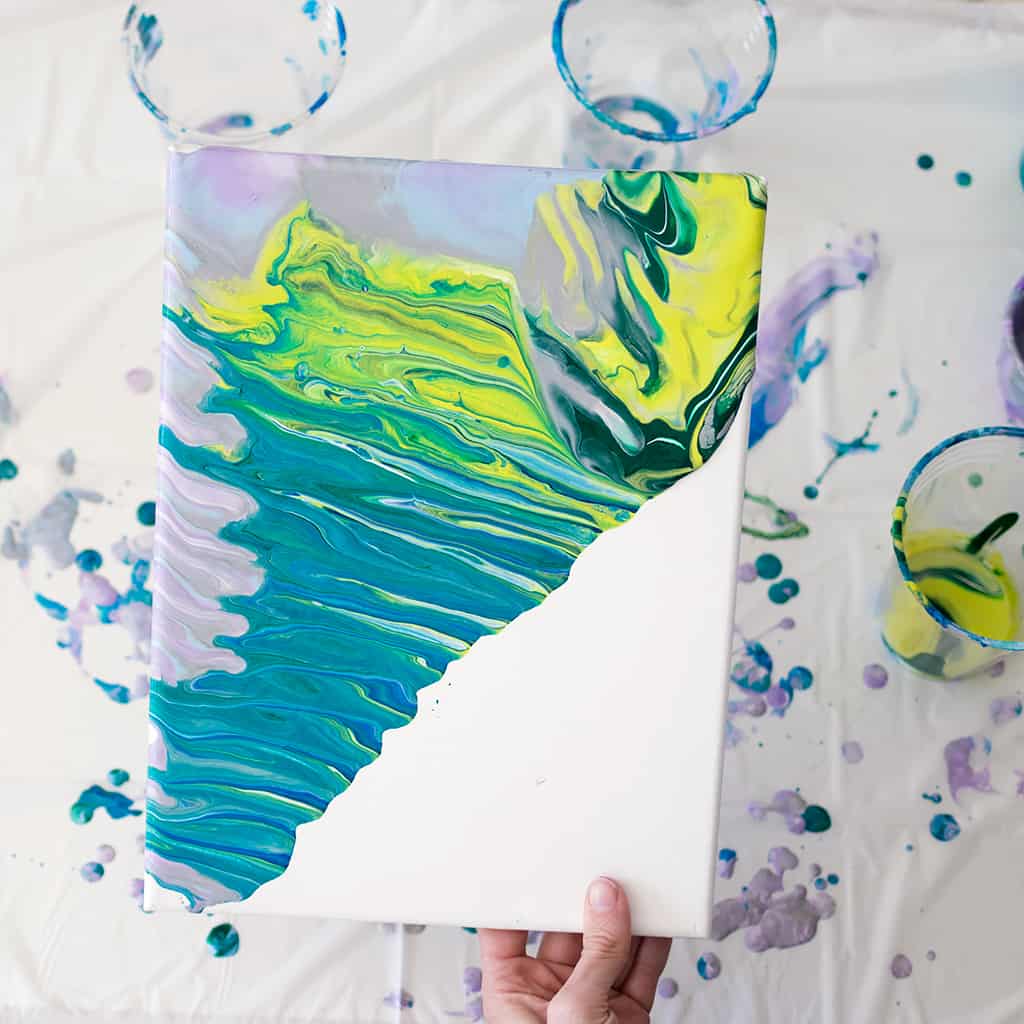 You can pour on more paint as you go to cover the canvas. The paint will run off the edge. It's totally fine, that's what the plastic tarp is for!
Keep tilting the canvas and adding new paint (as needed) until the canvas is covered.
Excess paint running down the edges of the canvas can be wiped off with your fingers. Set the canvas down on top of two plastic cups to dry. The canvas will take 12-24 hours to dry so it's best to leave it in a spot where kids and pets can reach it.
Looking for more Easy Craft Projects like How to Fluid Paint for Total Beginners?
How to Make Twine Out of Fabric Scraps
How to Make a Kid's Art Display