How to Make Perfect Pom Poms
How to Make Perfect Pom Poms- a step by step tutorial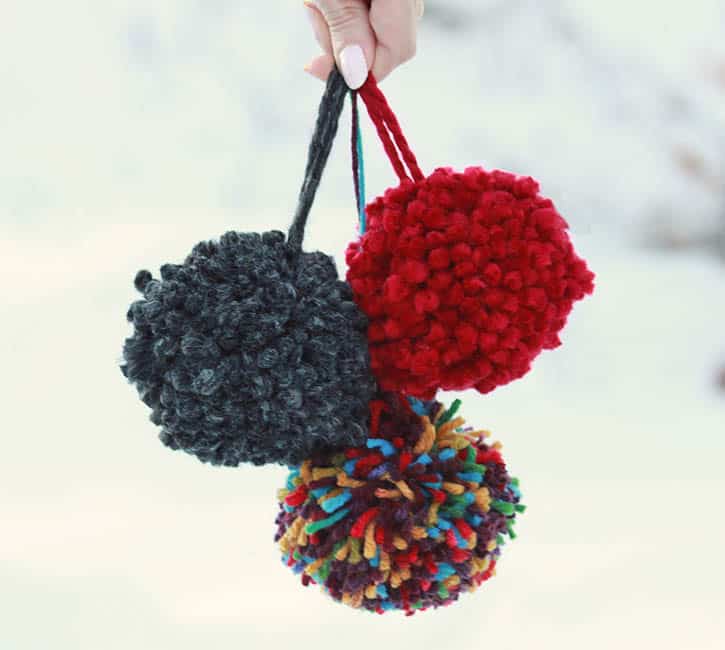 A quick glance at my Knitting Patterns will tell you I'm a big lover of Pom Poms! I've always used the cardboard disc method to make them but it was kind of a pain. The cardboard bends and I sometimes ended up with crooked or flimsy pom poms. I purchased this Clover Pom Pom Maker a few weeks ago and it's been a game changer! The instruction diagram on the package isn't helpful at all, so I wanted to post a tutorial clearly illustrating the steps. Follow this and you'll get perfect poms every time!
How to Make Perfect Pom Poms
Bend the arms out.
Starting at the inner edge, wrap your yarn.
Keep wrapping the yarn until it is thick.
Close the arm.
Begin wrapping the yarn around the other arm.
Close arm in when you are finished wrapping.
Cut along the middle all around the circle.
Cut a 10 inch long piece of yarn and tie it tightly in a double knot around the middle.
Open the arms and pull the pieces apart to reveal your perfect pom pom!