How to Sew a Kids Beach Towel Poncho- no pattern necessary!
Looking for the perfect cover up? Learn How to Sew a Kids Beach Towel Poncho!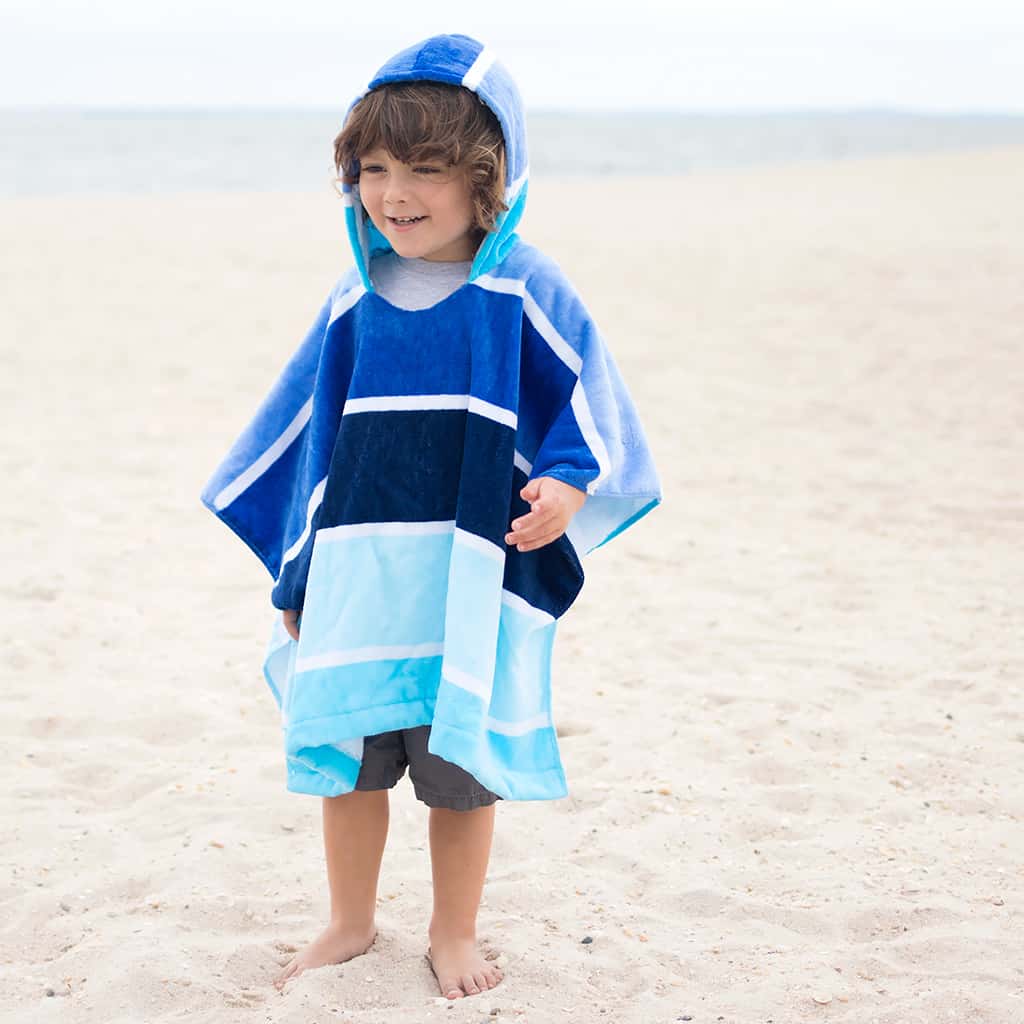 On a recent trip to a local surf store, I saw that they were selling these cute beach towel ponchos for kids. They were close to $60, so naturally, I thought "Hey, I can make that!"
These ponchos are the perfect way for kids to dry off and stay warm at bath time, poolside or at the beach. They're lightweight and absorbent with a generous size. Best of all, they're so easy to make! This project requires no store-bought sewing pattern and start to finish it took me about 15 minutes. These ponchos also make great gifts!
KEEP IN TOUCH! FOR MORE INSPIRATIONS, PROJECTS, AND FREE KNITTING PATTERNS, SIGN UP FOR OUR WEEKLY NEWSLETTER:
Looking for more Easy Sewing Projects for Kids?
How to Make Kids Leggings without a Pattern
How to Sew a Reversible Kids Tank
Supplies needed:
Beach towel (I used this one) Amazon has tons of affordable, basic towels.
How to Sew a Kids Beach Towel Poncho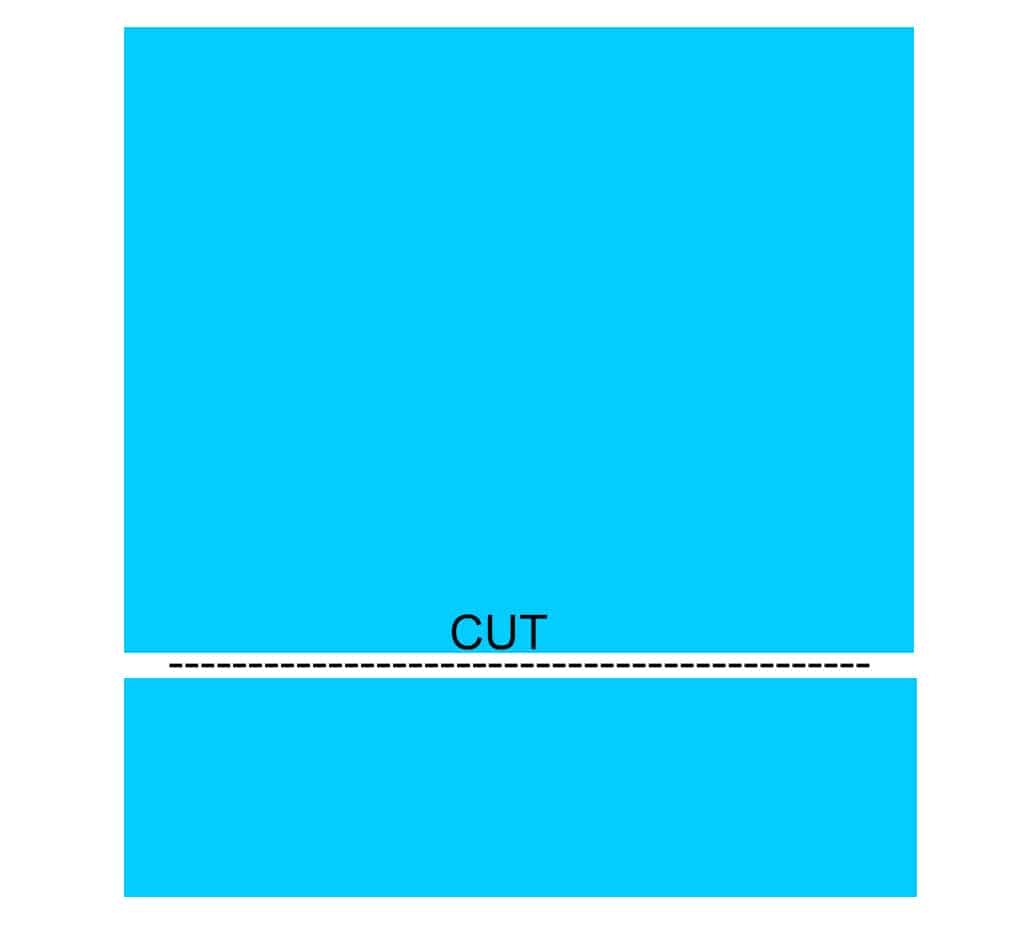 Cut the bottom 20 inches off one side of the towel. This extra fabric will be used to make the hood. Hem the end of the towel.
Fold the towel in half and measure to find the exact middle of the fold line. Use a bowl to trace a semi-circle that measures approximately 22 inches. Try on child to make sure it fits over the head comfortably.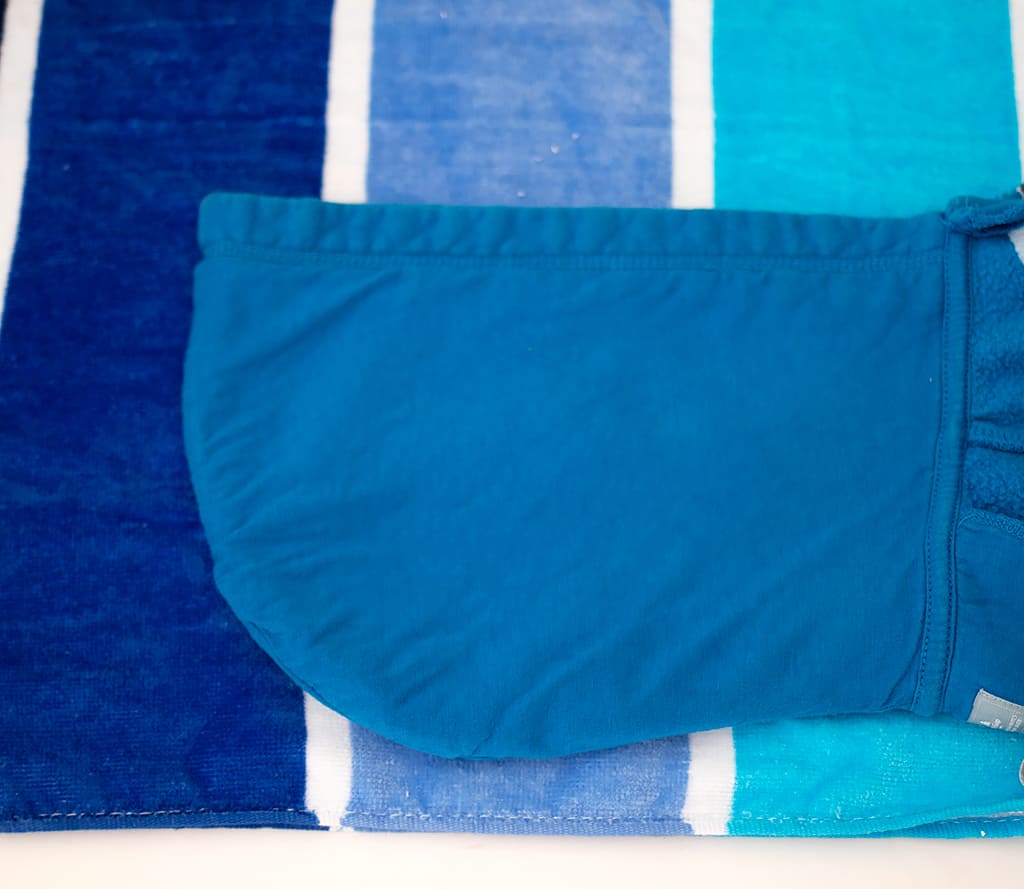 Take the piece of towel you cut off and fold it in half. Use a kid's hoody to trace a pattern for the hood. Add 3/4″ to the sides, top, and bottom for a seam allowance. Cut out the hood.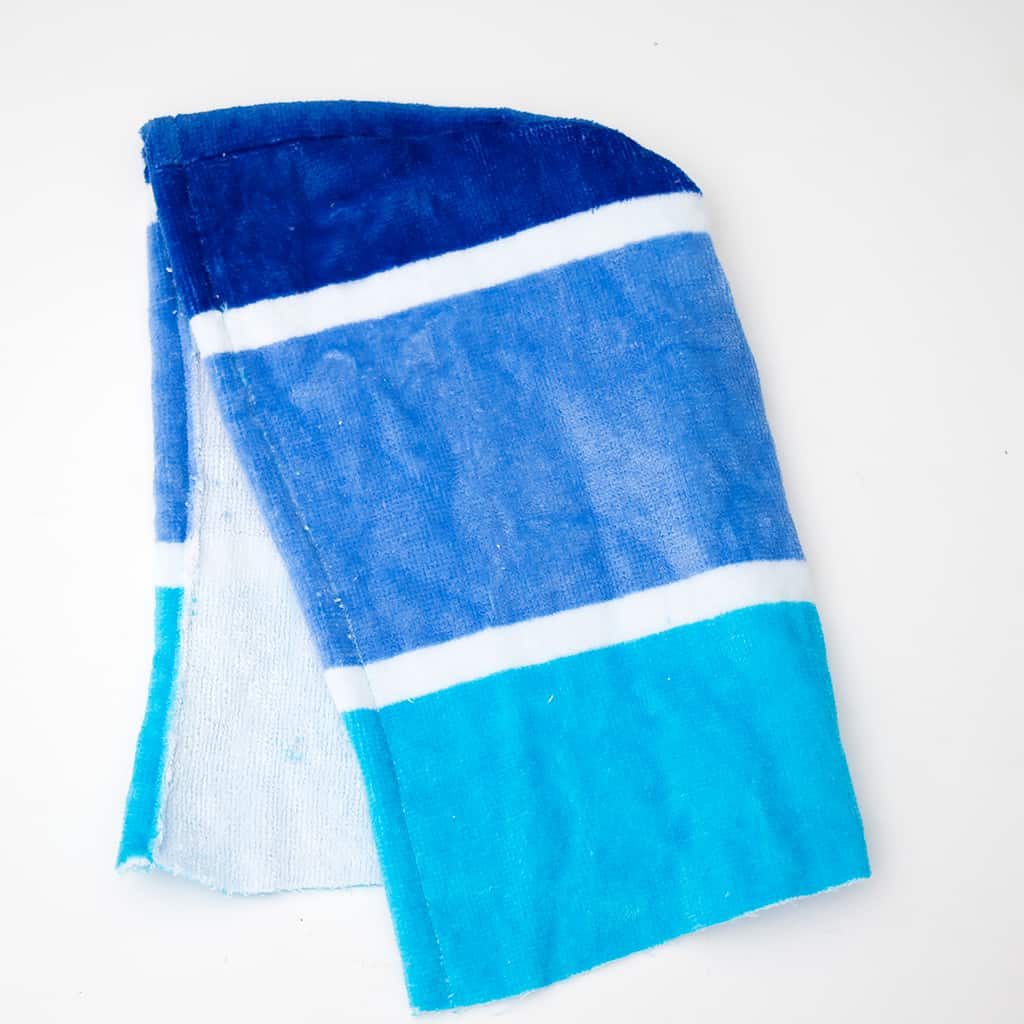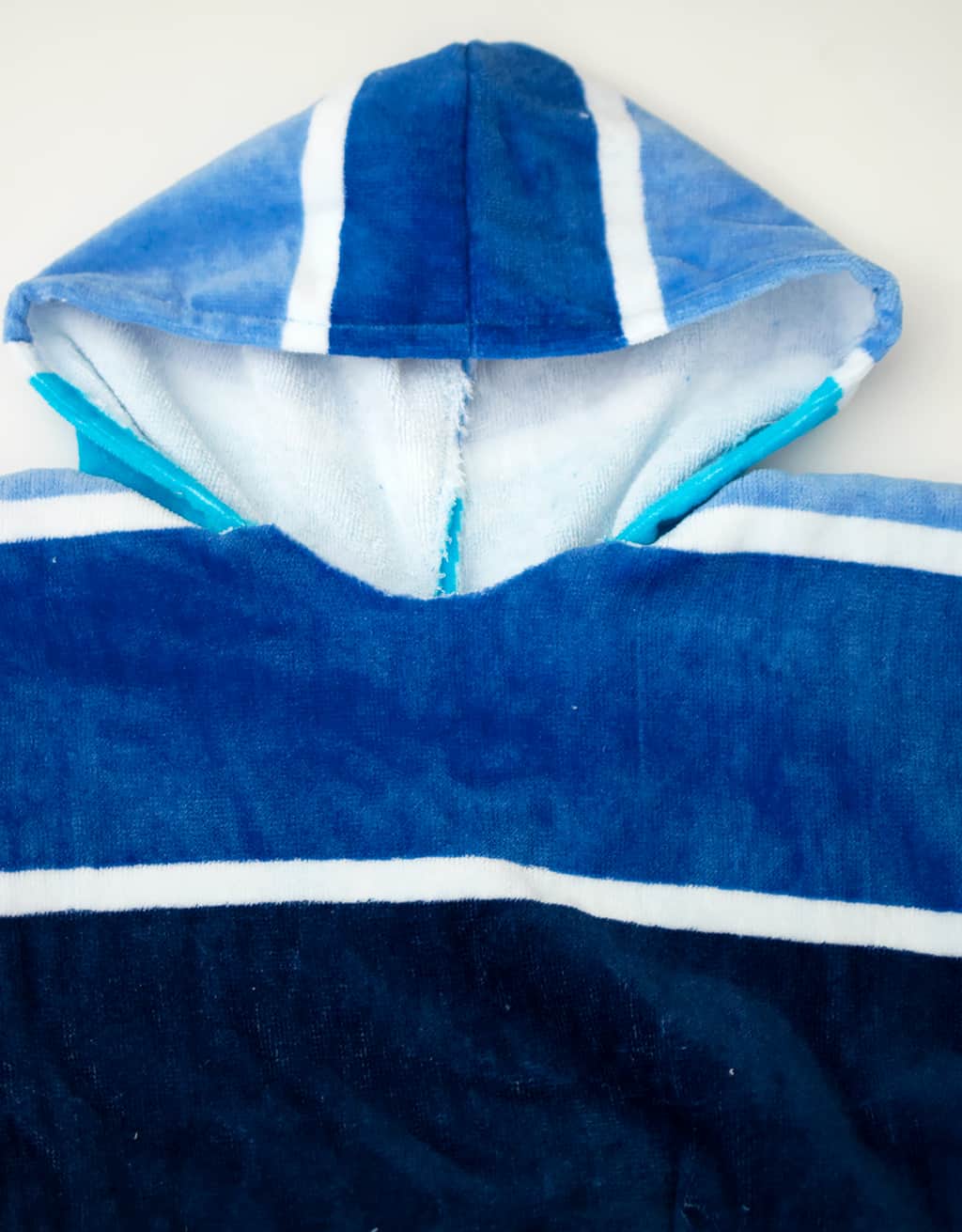 Sew the back seam of the hood. Fold down the head opening and sew in place.
Measure up the middle seam of the hood with the back of the poncho. Sew the hood to the poncho.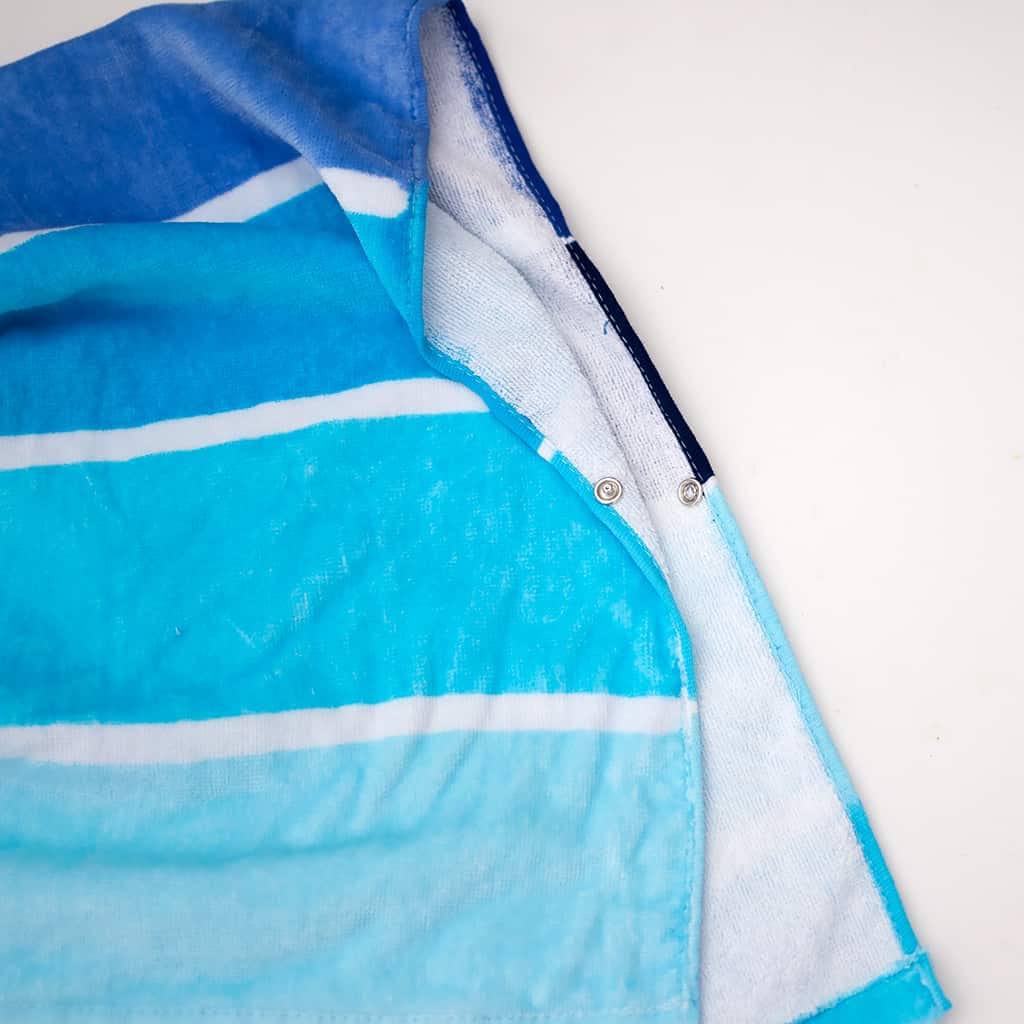 Measure up 8 inches from the bottom hem and attach snaps to the sides using a snap fastener.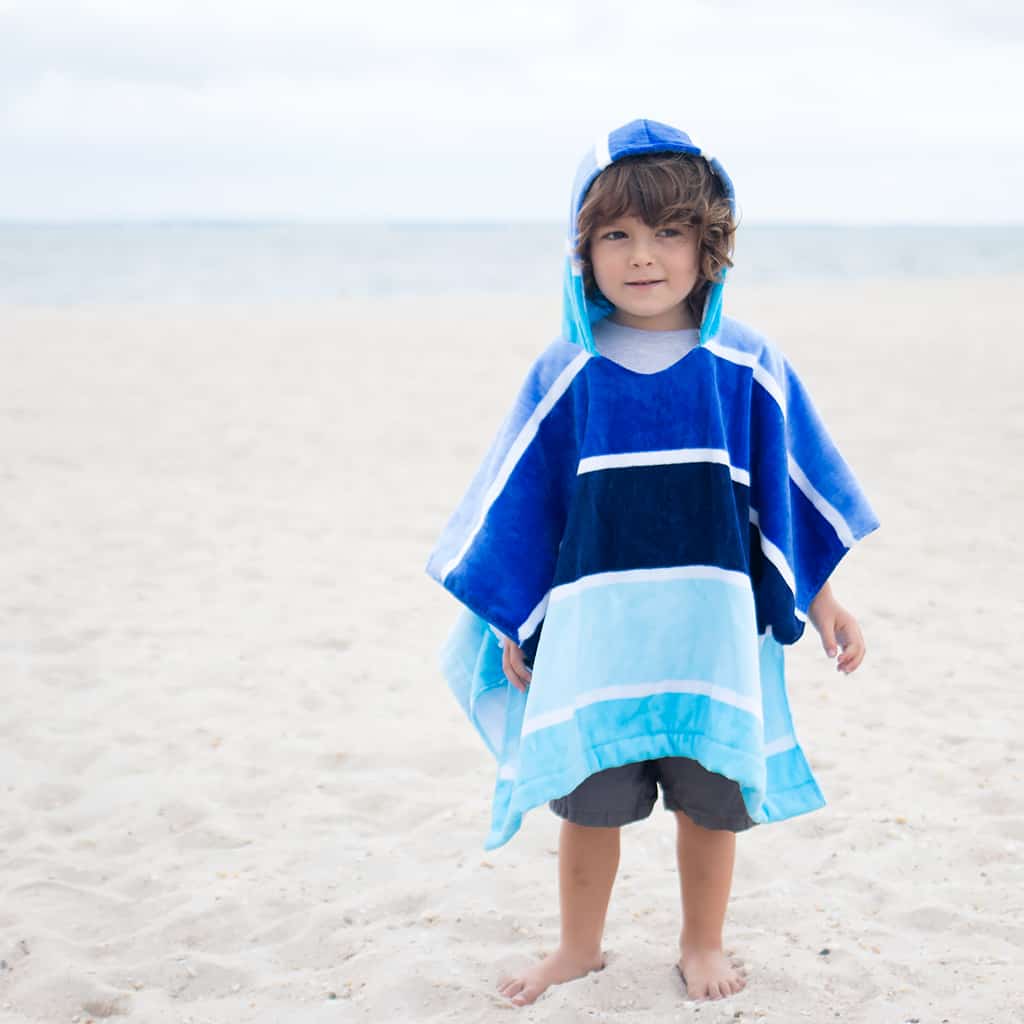 I love seeing your finished projects! If you enjoyed making this hooded beach towel, or any of my other sewing projects, I'd love to see yours on Instagram, just tag me @ginamicheleblog. Happy sewing!