Christmas Chain Garland Knitting Pattern
Deck the halls with the timeless charm of this Christmas Chain Garland Knitting Pattern, a delightful project that will add a touch of handmade warmth and holiday magic to your seasonal decor.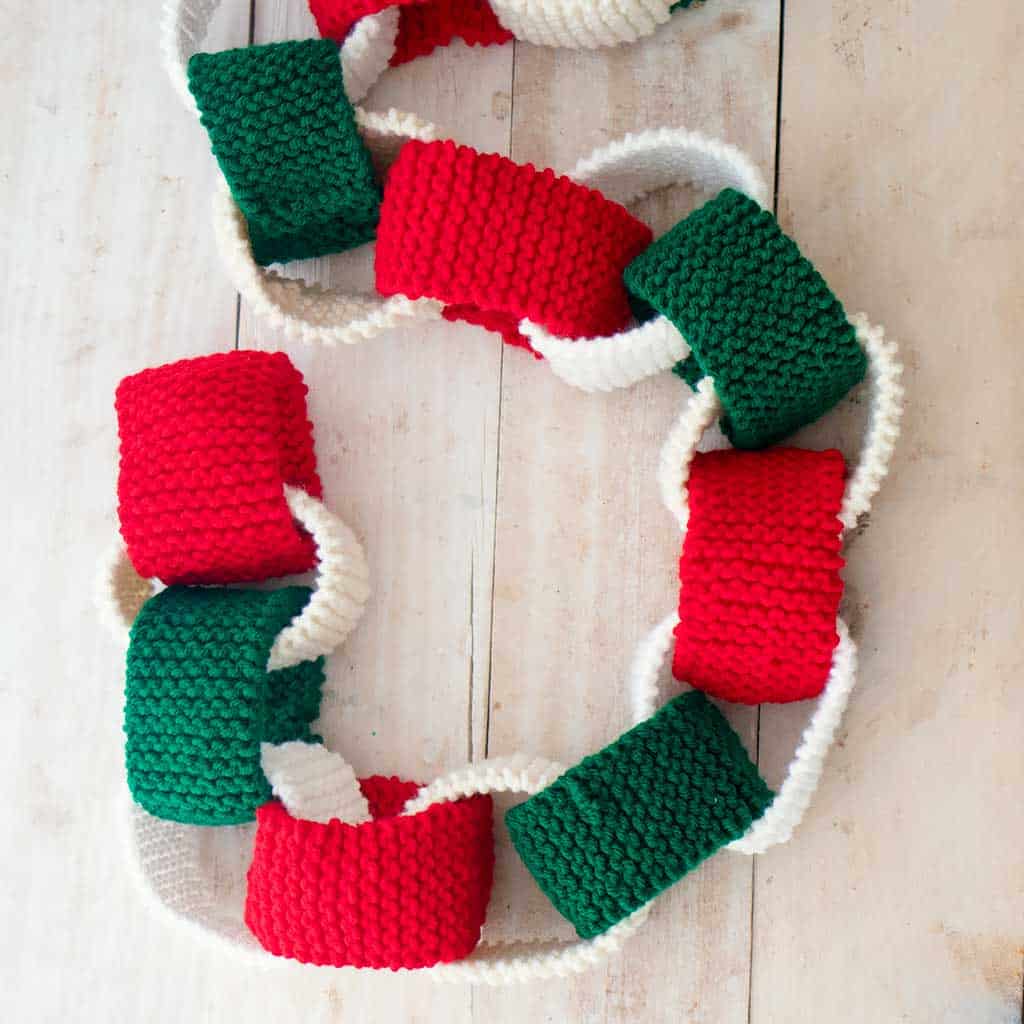 Amid the twinkling lights, fragrant evergreens, and joyful gatherings, the holiday season brings with it the opportunity for crafting cherished decorations that fill our homes with warmth and cheer. This Christmas Chain Garland Knitting Pattern offers you a creative way to infuse your festive decor with a touch of handmade magic.
Whether you're a seasoned knitter or just beginning your knitting journey, this project is a delightful and accessible way to add a personal, decorative touch to your holiday celebrations. In this pattern, we'll guide you through the steps to create a beautiful chain garland that will grace your tree, mantel, or any other space in need of some holiday charm. Let's pick up our needles and embark on this joyful knitting adventure!
KEEP IN TOUCH! FOR MORE INSPIRATIONS, TUTORIALS, AND FREE KNITTING PATTERNS, SIGN UP FOR OUR WEEKLY NEWSLETTER: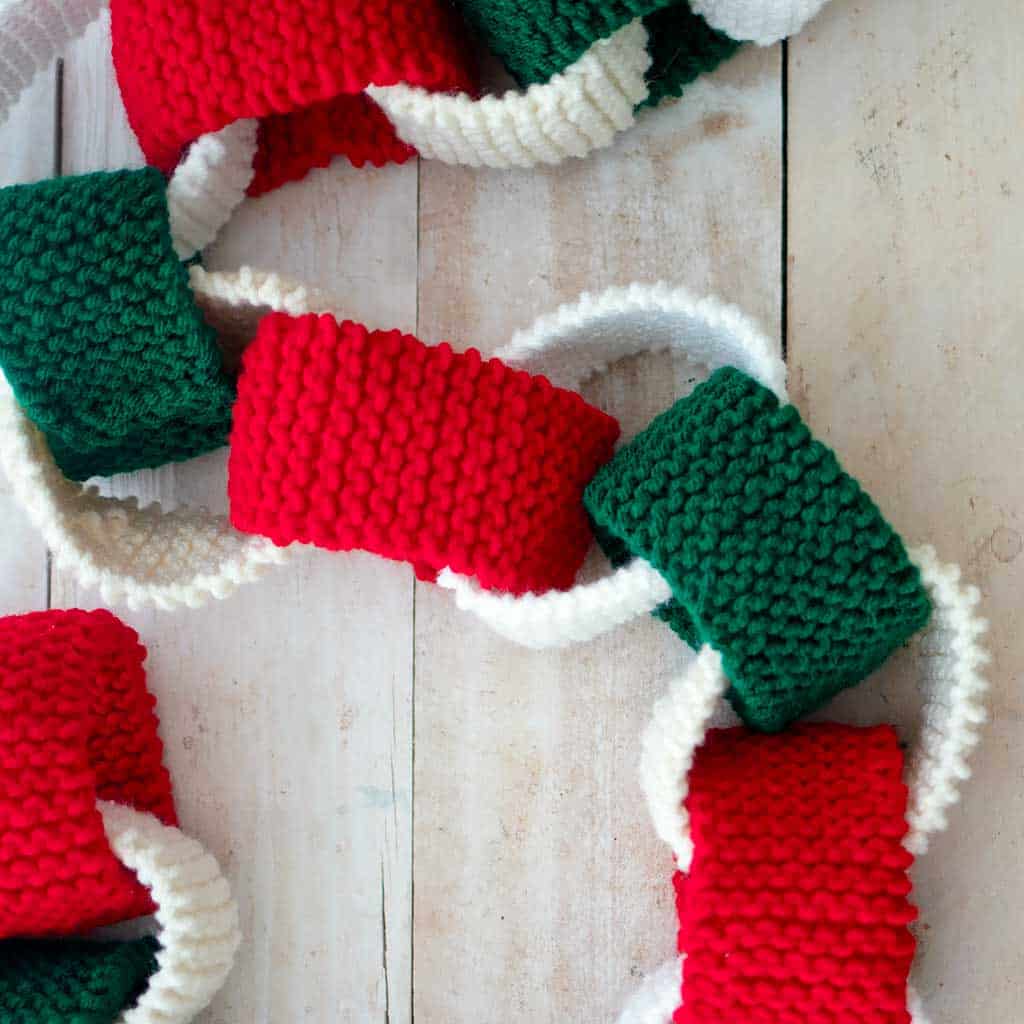 Christmas Chain Garland Knitting Pattern
(As an Amazon associate, I earn from qualifying purchases)
Yarn: Red Heart Super Saver #4 worsted weight yarn in Soft White, Ecru, Hunter Green and Cherry Red
Needles: Size US 8 straight knitting needles
Gauge: not necessary for this project
Size: approximately 12 feet long
Skill level: Beginner
Pattern instructions:
Make 48 strips
12 red
12 green
12 white
12 ecru
Cast on 8 sts. Knit in garter stitch until piece measures 9 inches from the beginning, ending on a wrong side row. Bind off.
Finishing:
Sew the ends of the strip together. Alternating colors, loop another strip through and sew the ends. Repeat until all the strips are sewn.
Handmade with care, this knit chain garland is a testament to the warmth and creativity that makes the holidays truly special. Whether you choose to keep it as a cherished family heirloom or gift it to a loved one, this garland is a symbol of the thought and effort you put into your holiday traditions. May it twinkle and shine, just like the memories you create during this festive time of year. Wishing you a joyful and heartwarming holiday season filled with love, laughter, and the beauty of handmade decorations.
Looking for more holiday knitting patterns like this Christmas Chain Garland Knitting Pattern?
How to Knit Mini Mittens Christmas Ornaments
Flat Knit Mini Christmas Sweater Ornament Knitting Pattern
I love seeing your finished projects! If you enjoyed making this Christmas Chain Garland Knitting Pattern or any of my other beginner free patterns, I'd love to see yours on Instagram, just tag me @ginamicheleblog. Happy knitting!
Like what you see here? Don't forget to visit my other blogs: