DIY Pottery Barn Gus the Ghost Pillow
DIY Pottery Barn Gus the Ghost Pillow- Get ready to add a whimsical touch of Halloween charm to your home decor with my DIY Pottery Barn-inspired project: creating your very own 'Gus the Ghost' pillow.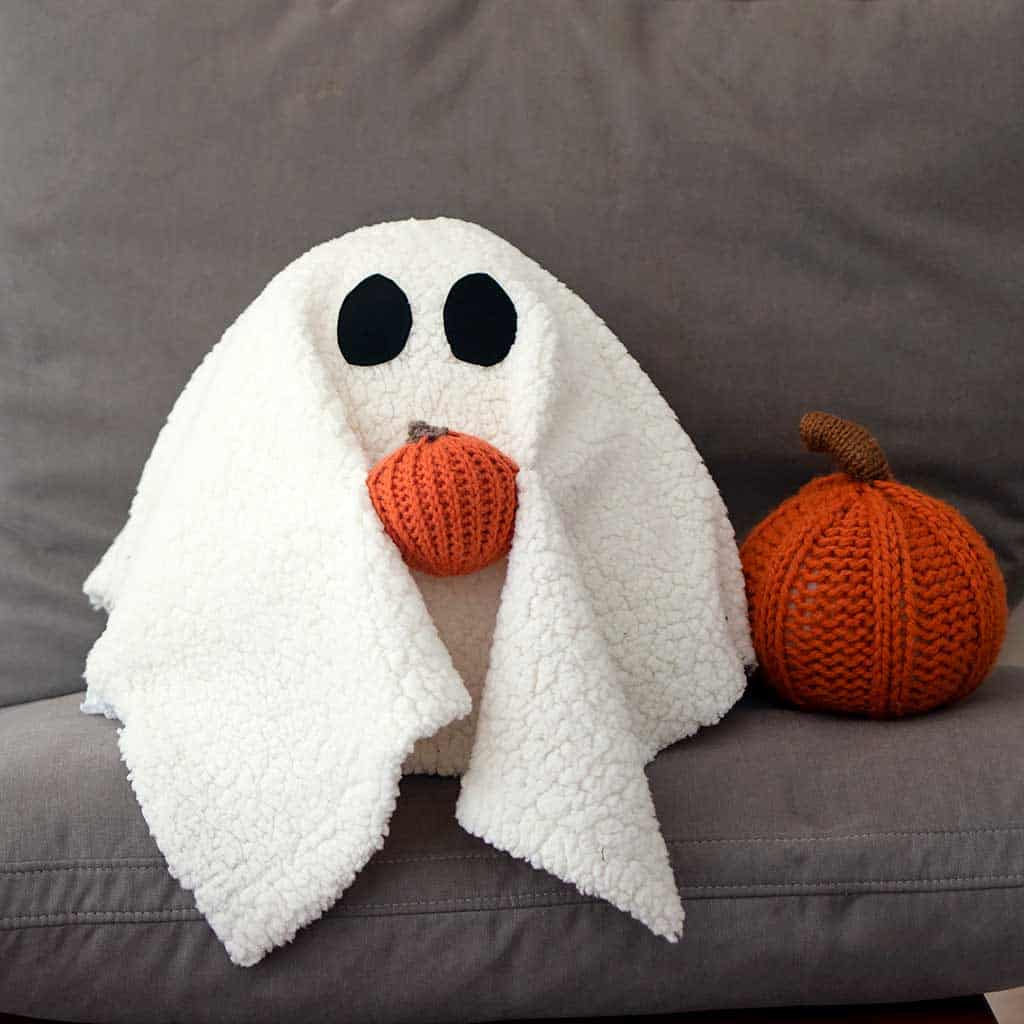 As the Halloween season approaches, it's time to infuse a little spooky fun into your home decor, and what better way to do that than with a charming 'Gus the Ghost' pillow? Inspired by the whimsical designs from Pottery Barn, this DIY project allows you to craft a playful and friendly ghost pillow that will delight both kids and adults alike.
Whether you're a seasoned crafter or just looking for a fun and creative way to celebrate the season, my step-by-step guide will help you bring this adorable ghost to life. So, gather your materials and prepare to embark on a crafting adventure that will add a touch of Halloween magic to your living space.
KEEP IN TOUCH! FOR MORE INSPIRATIONS, TUTORIALS, AND FREE KNITTING PATTERNS, SIGN UP FOR MY WEEKLY NEWSLETTER: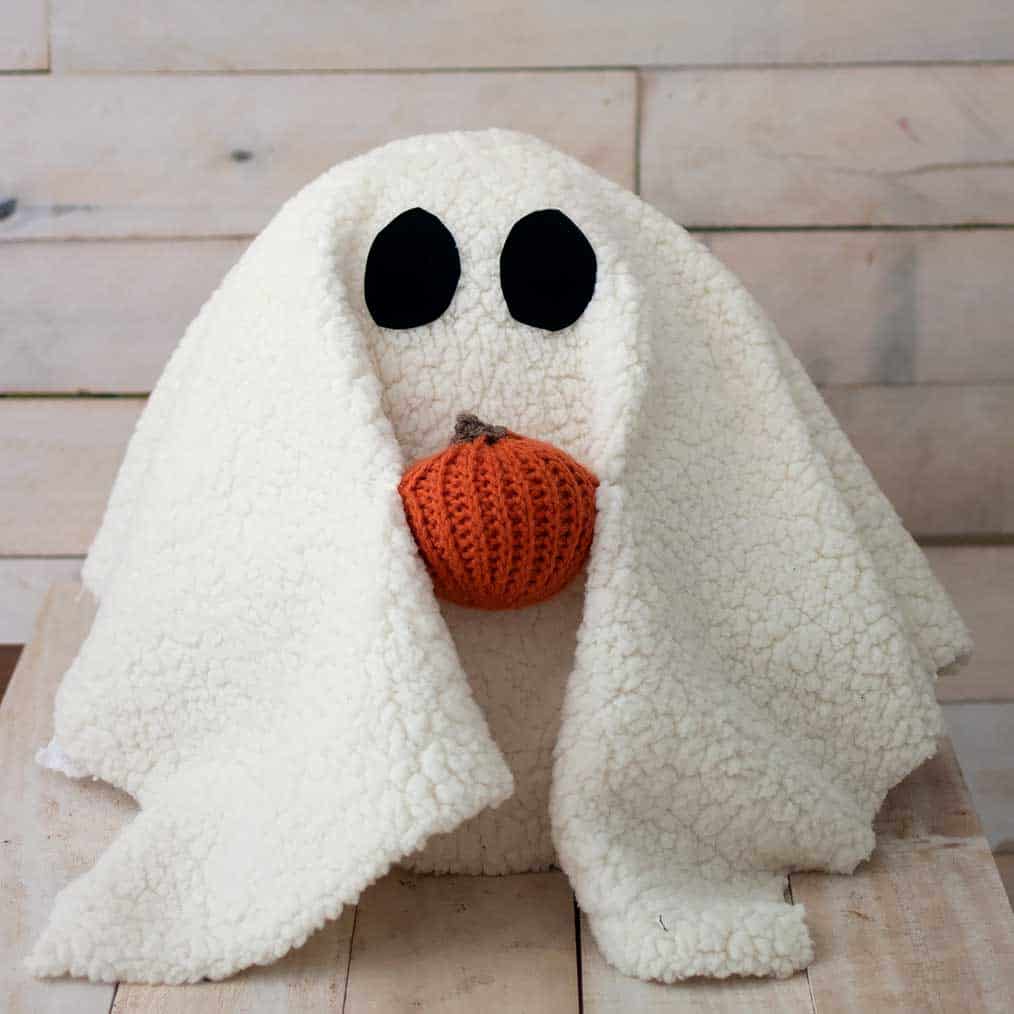 DIY Pottery Barn Gus the Ghost Pillow
Supplies needed:
Pillow form (mine was 20 inches)
Sherpa fabric
Felt for the eyes
Needle & thread
Fabric pumpkin- make sure it is lightweight (the crochet pattern for the one I used is here)
Directions:
Take the top corners of the pillow, bring them around the back and knot them together.
This is what the pillow should look like with the top corners knotted in the back.
Place the sherpa fabric on top. You may have to cut it to fit.
Sew the fabric to the pillow form at the top so it doesn't fall off.
Cut the eyes out of black felt. Sew or glue them on.
Sew the pumpkin to the front of the ghost so it looks like he is holding it.
As you put the final stitches in your 'Gus the Ghost' pillow and step back to admire your handiwork, take a moment to revel in the satisfaction of creating something that's both adorable and uniquely yours. This charming ghostly addition to your Halloween decor will surely bring smiles and laughter to all who encounter it.
I hope you've enjoyed this DIY journey and that it has sparked your creativity for more festive projects in the future. So, as the Halloween season unfolds, let 'Gus' be a reminder that crafting and decorating can be both fun and rewarding. Happy haunting and happy crafting!
Looking for more posts like DIY Pottery Barn Gus the Ghost Pillow?
DIY Ghost Pillows Inspired by Pottery Barn
16 Free Halloween Knitting Patterns
Jack-O-Lantern Costume- Easy to sew!
I love seeing your finished projects! If you enjoyed DIY Pottery Barn Gus the Ghost Pillow or any of my other Halloween crafts, I'd love to see yours on Instagram, just tag me @ginamicheleblog. Happy crafting!
Like what you see here? Don't forget to visit my other blogs: