Easiest Flat Knit Kids Garter Stitch Hat
Easiest Flat Knit Kids Garter Stitch Hat- if you can knit a scarf, you can make this hat!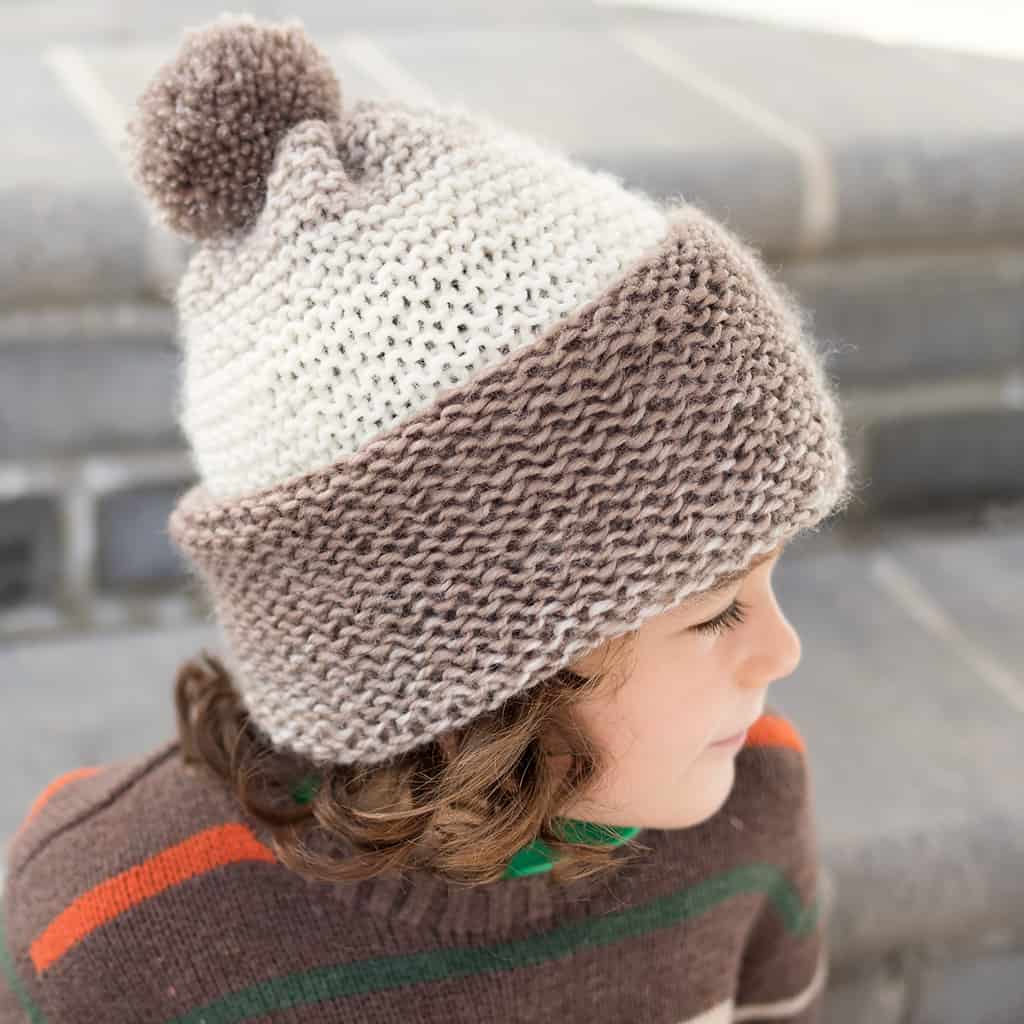 This pattern is perfect for beginner knitters who want to move beyond the basic scarf. This hat is as simple as you can get! It's knit on single point needles using the garter stitch (knit every row). There's no shaping at the crown. You make a rectangle, sew the side seam, and boom! you have a hat!
I used Lion Brand Scarfie for this pattern. it's soft, easy to work with and it comes in an array of pretty ombre colors. If you'd like to use another yarn, any #4 weight yarn will do.
This kids hat features a wide brim and it's topped with a fluffy pom pom.
If you're looking for additional sizes (men, women), I will post them this month!
Easiest Flat Knit Kids Garter Stitch Hat
Yarn: Lion Brand Scarfie in Cream/Taupe (1 skein)
Needles: Size 9 single point knitting needles
Also needed: Yarn needle
Gauge: 2 inches = 6 sts
Size: Kids 5-8 years old
Cast on 45 sts.
Work in Garter Stitch (knit every row) until piece measures 16 inches long. Break yarn, leaving a long tail.
See below for illustrated instructions for the assembly of the hat.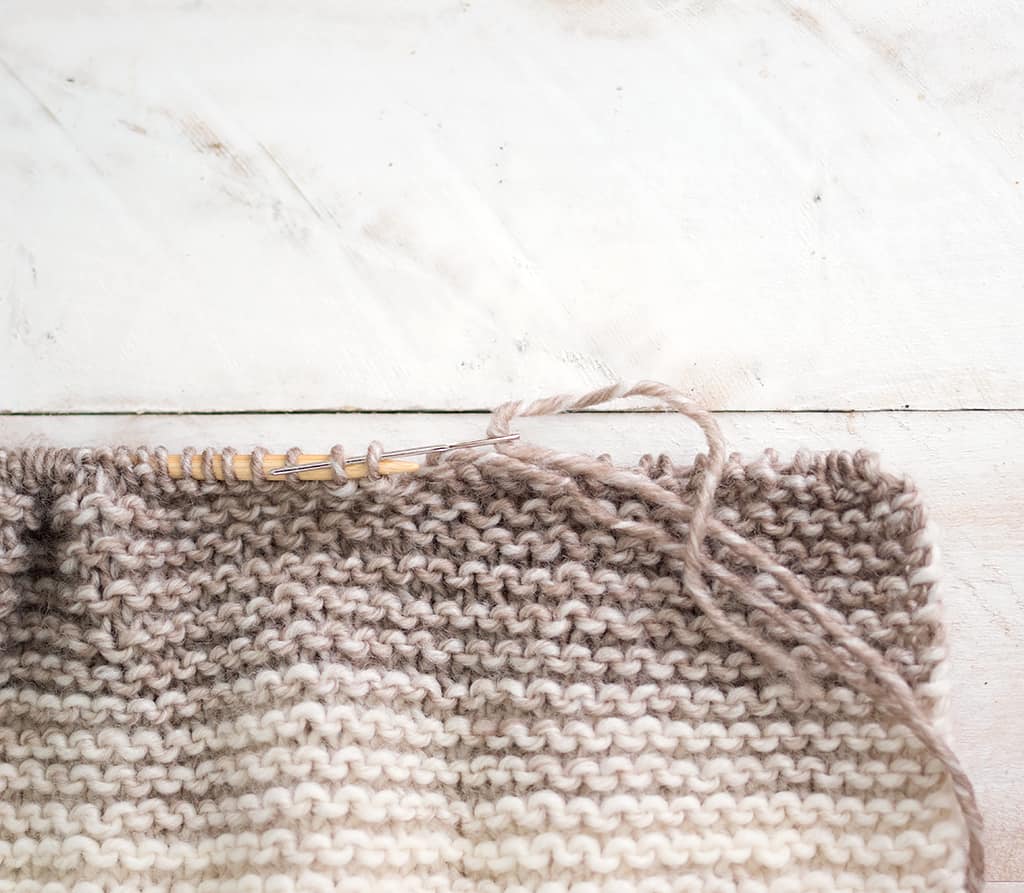 Thread the end of the yarn tail on to a yarn needle. Thread through the stitches, removing them from the knitting needle.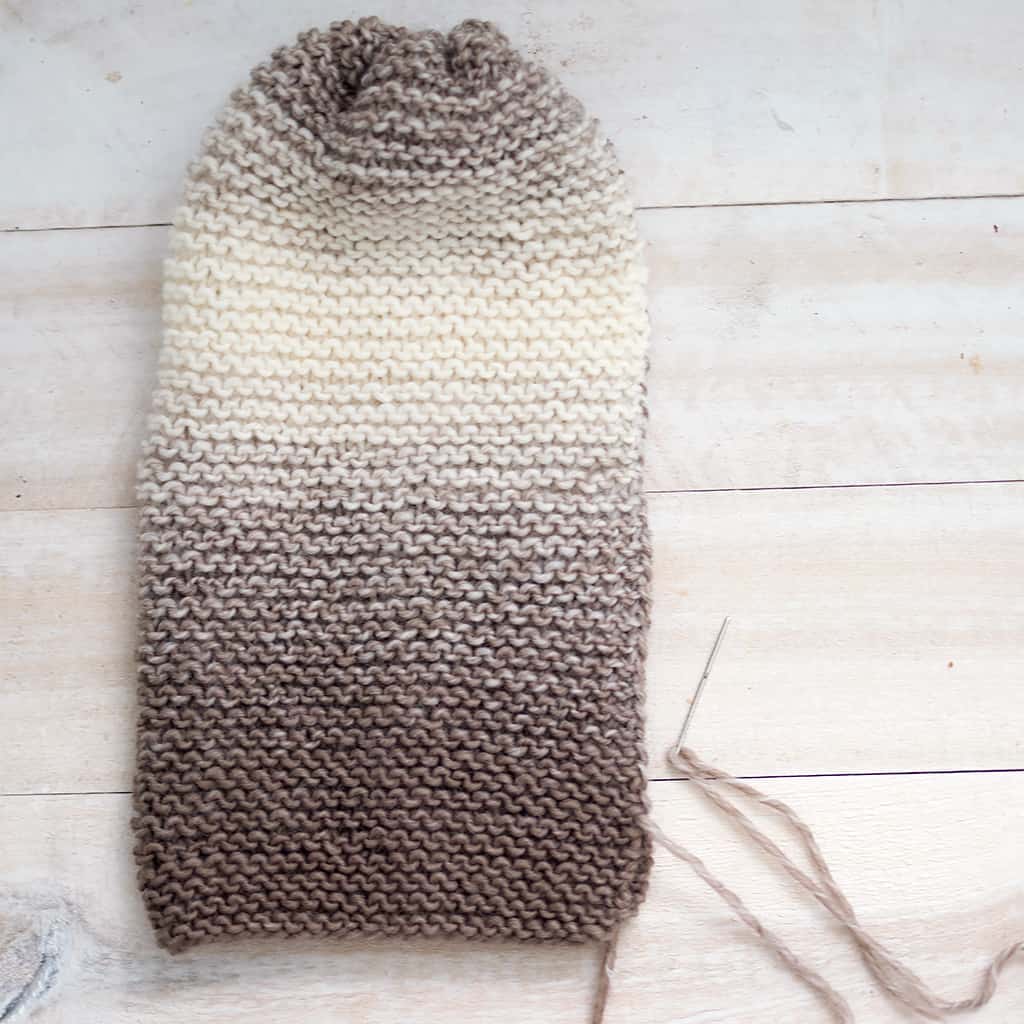 Pull the yarn to cinch the top of the hat. Fold the piece in half and sew the side seam.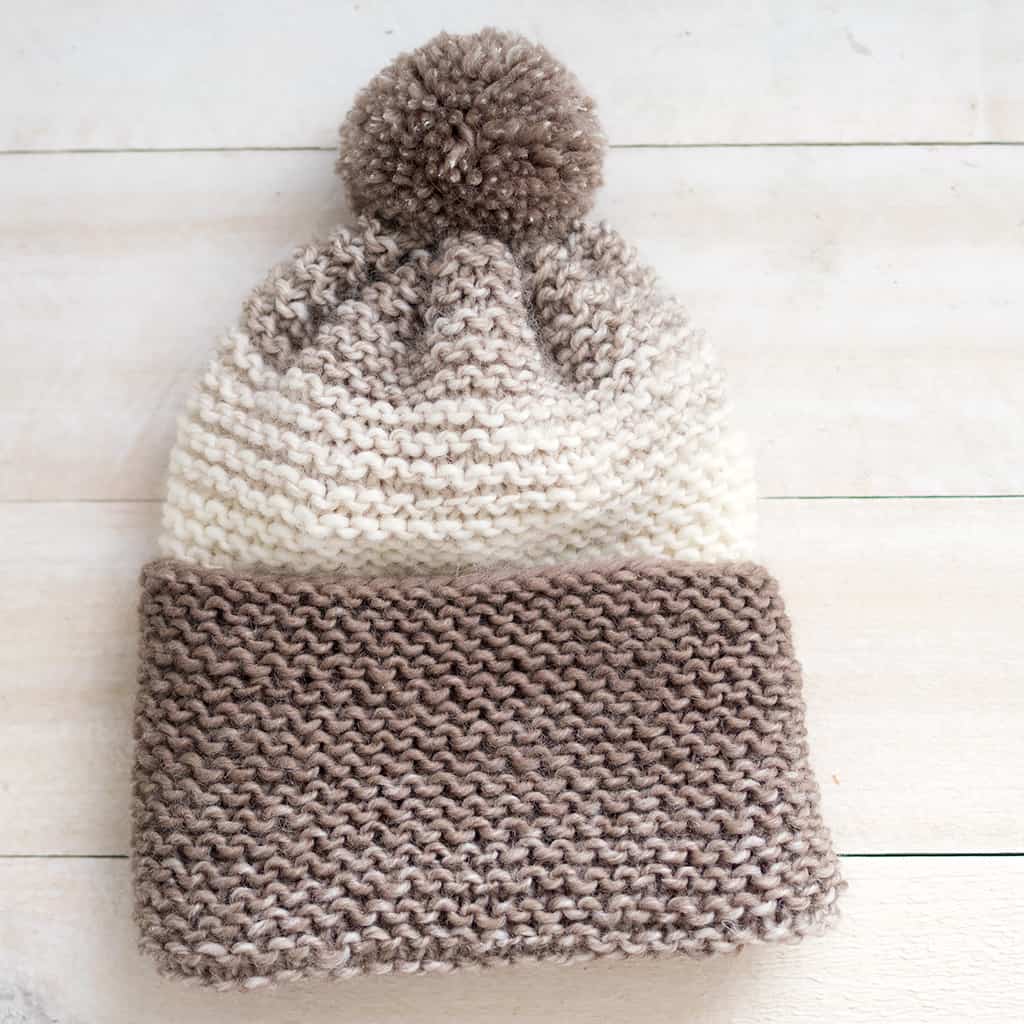 Make and attach pom pom and fold up brim.
(If you need help making a pom pom, be sure to check out my Perfect Pom Pom Tutorial.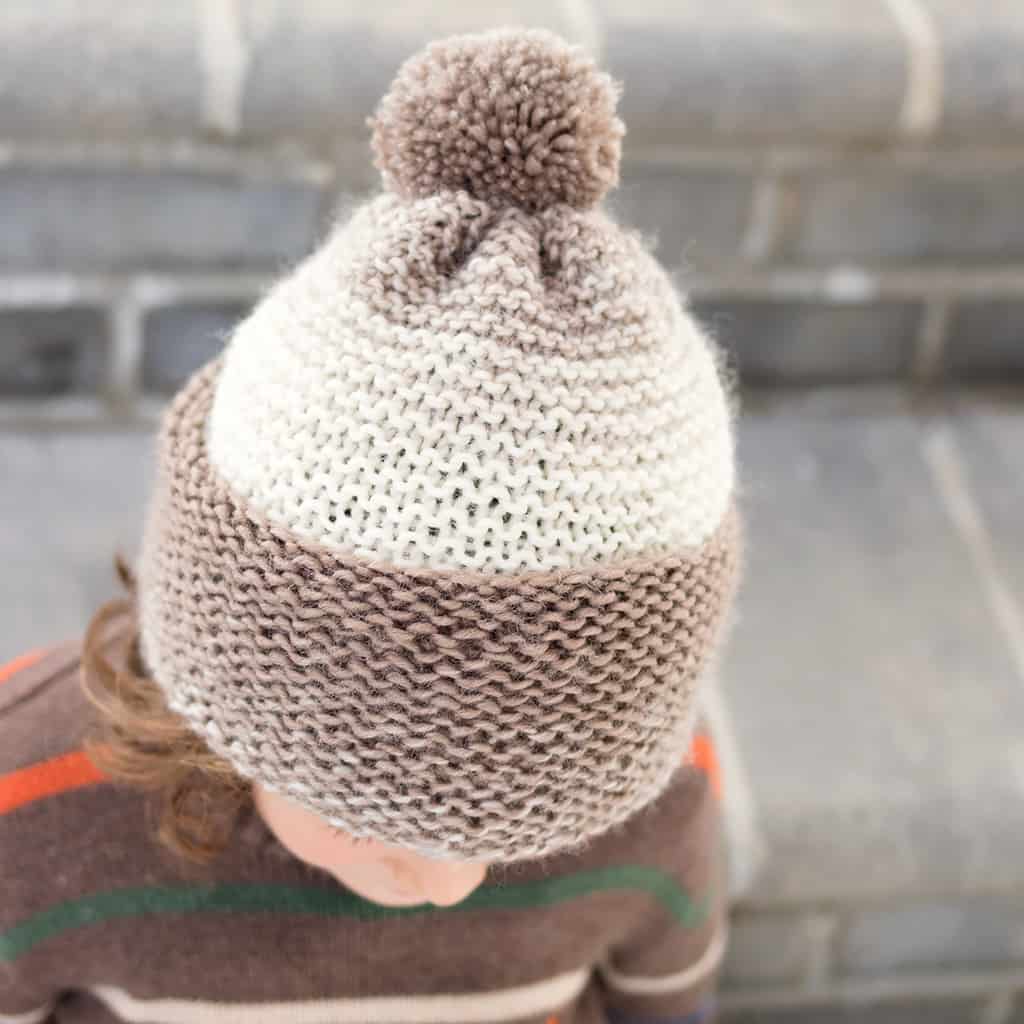 Looking for more Free Knitting Patters?
Easy Kids Sweater Knitting Pattern
Kids Basic Beanie Knitting Pattern
Easy Colorblock Hat Knitting Pattern