Beanie Baby Costume DIY- Super Easy!
Beanie Baby Costume DIY- a low-maintenance and totally adorable!
How many of you remember Beanie Babies? They were these cute, little stuffed (mostly) animals that became a huge fad in the late 90's. Some Beanie Babies had such a high resale value that people started selling/collecting them as a financial investment. Crazy, right?
One of the most memorable identifiers of Beanie Babies was the red and white "ty" tag that hung on each animal. I recently saw that people had started dressing their dogs up like Beanie Babies for Halloween. I thought it was such a cute idea! I don't have a dog, so I figured I'd make a Beanie Baby Costume DIY for River.
This costume is really easy and it takes around 15 minutes to make. It's comfortable and super cute!
First, you'll need one of these sherpa hooded buntings. These buntings are the best. They're so soft and cozy! Once Halloween is over, just pop off the tag and you have a great piece of outerwear for the winter!
Supplies needed:
Printer
Glue (Gorilla Glue is my favorite)
Cardstock (metallic gold and red)
Needle & red thread
Beanie Baby Costume DIY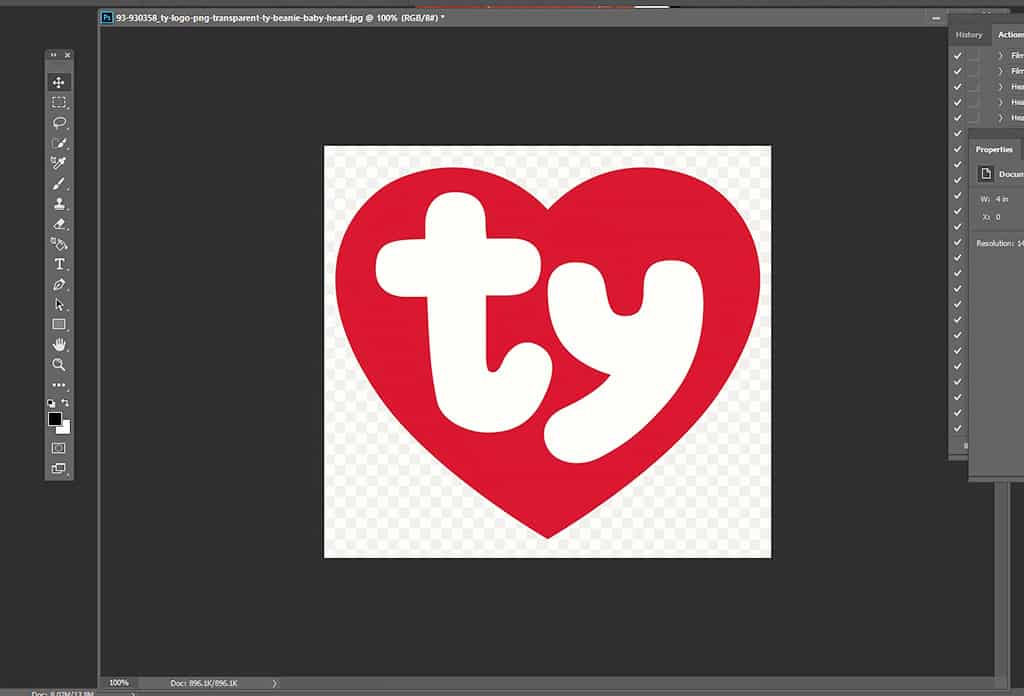 Open the image in Photoshop (or some other photo editing software). Resize it to 4 inches wide and print it out.
Cut out the heart.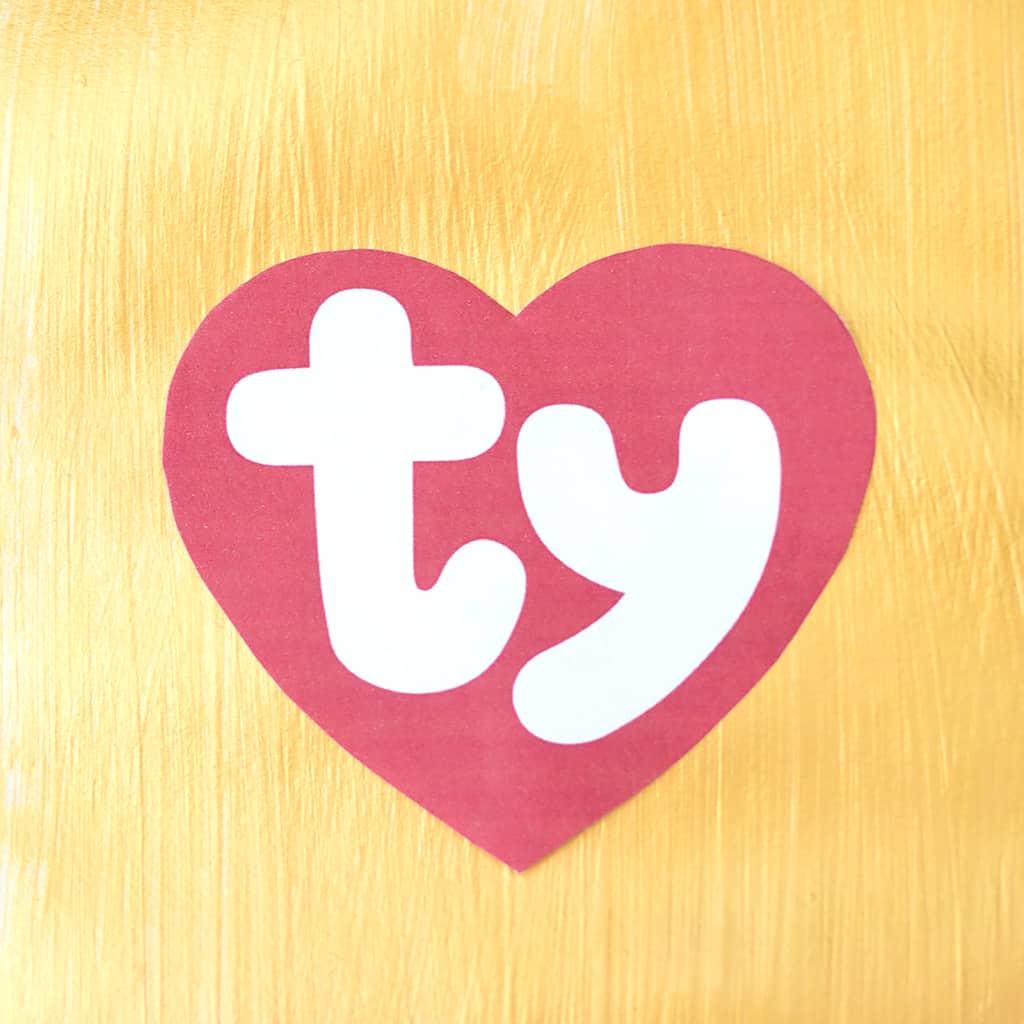 Glue the heart to the metallic gold cardstock.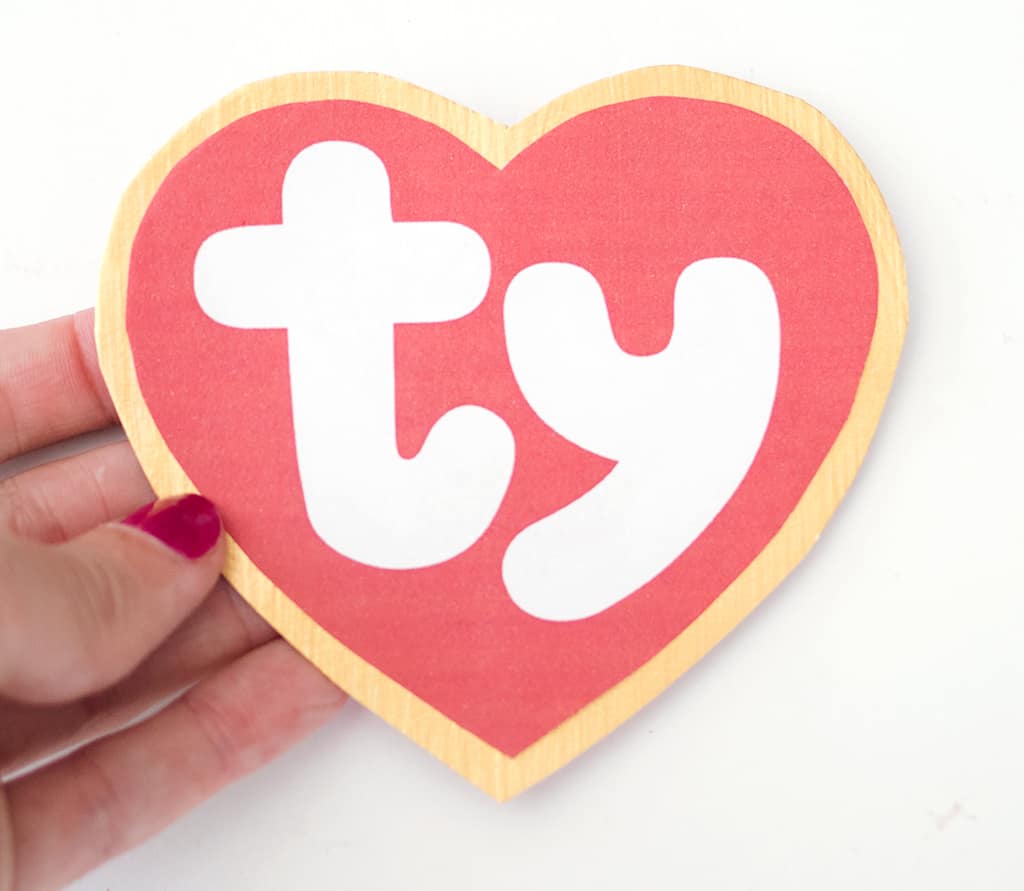 Cut out the heart again, leaving a border of metallic gold.
Using the gold-trimmed logo heart as a pattern, cut out a heart using the red cardstock. Leave a small tab on the side.
Fold the tab over. Apply some glue and press the gold-trimmed heart on top.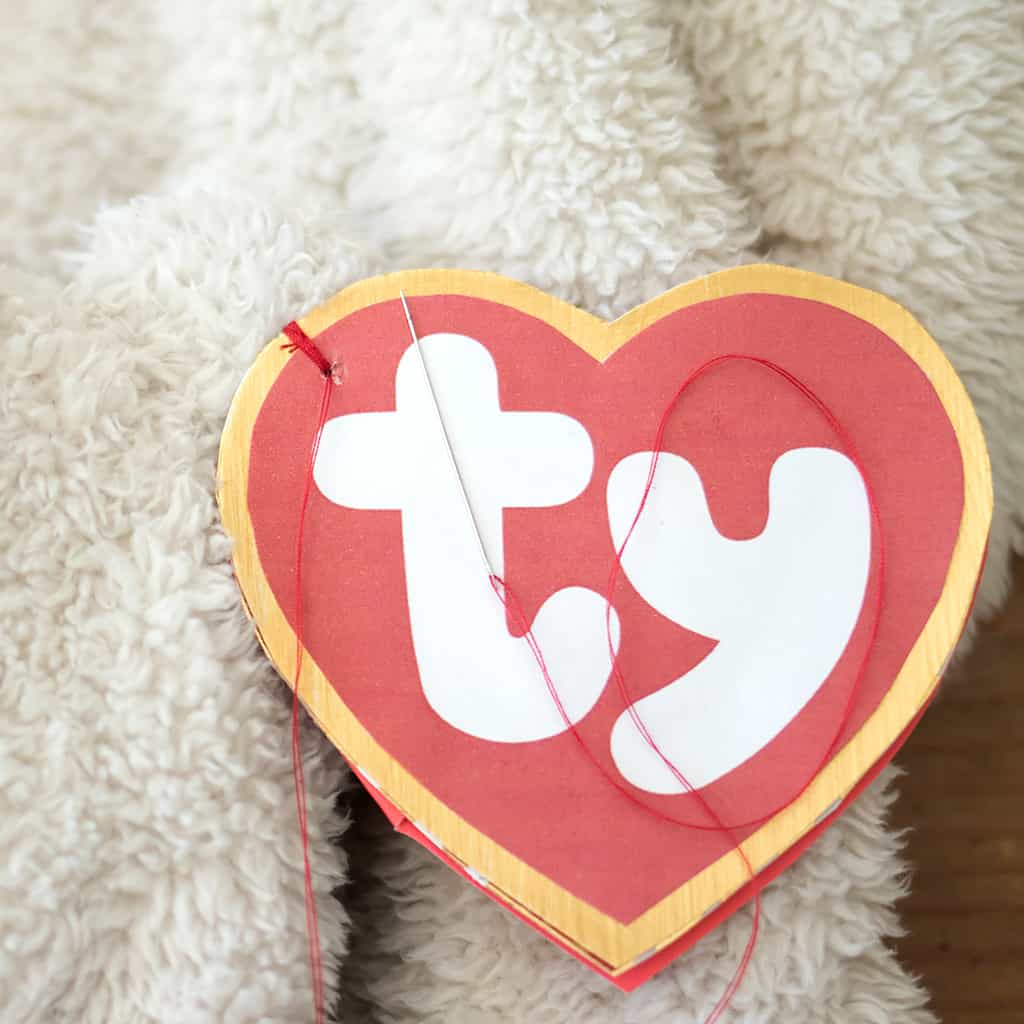 Punch a small hole in the tag- I used a nail. Using a needles & thread, sew the tag to the ear of the bunting.
Finally, put the costume on your little one and behold…the cutest little Beanie Baby ever!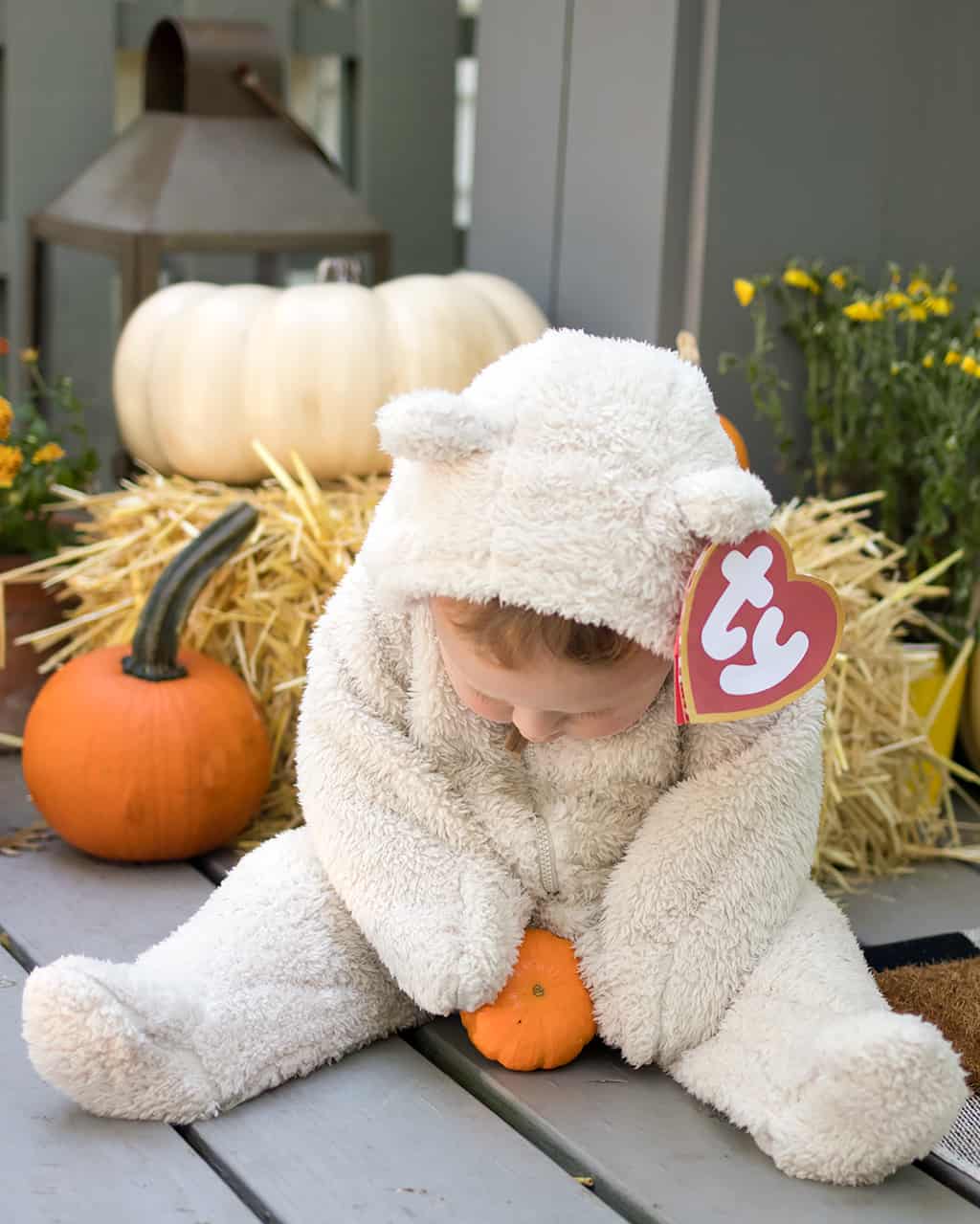 I hope you enjoyed Beanie Baby Costume DIY. I have many more DIY Halloween Costumes planned, so be sure to check back!
Looking for more Easy Halloween Costumes?
Easy Jack-O-Lantern Halloween Costume
Posion Ivy Costume Eye Mask DIY