Lego Table DIY- 30 Minutes to Make!
Lego Table DIY- a must for Lego fanatics that only takes 30 minutes to make!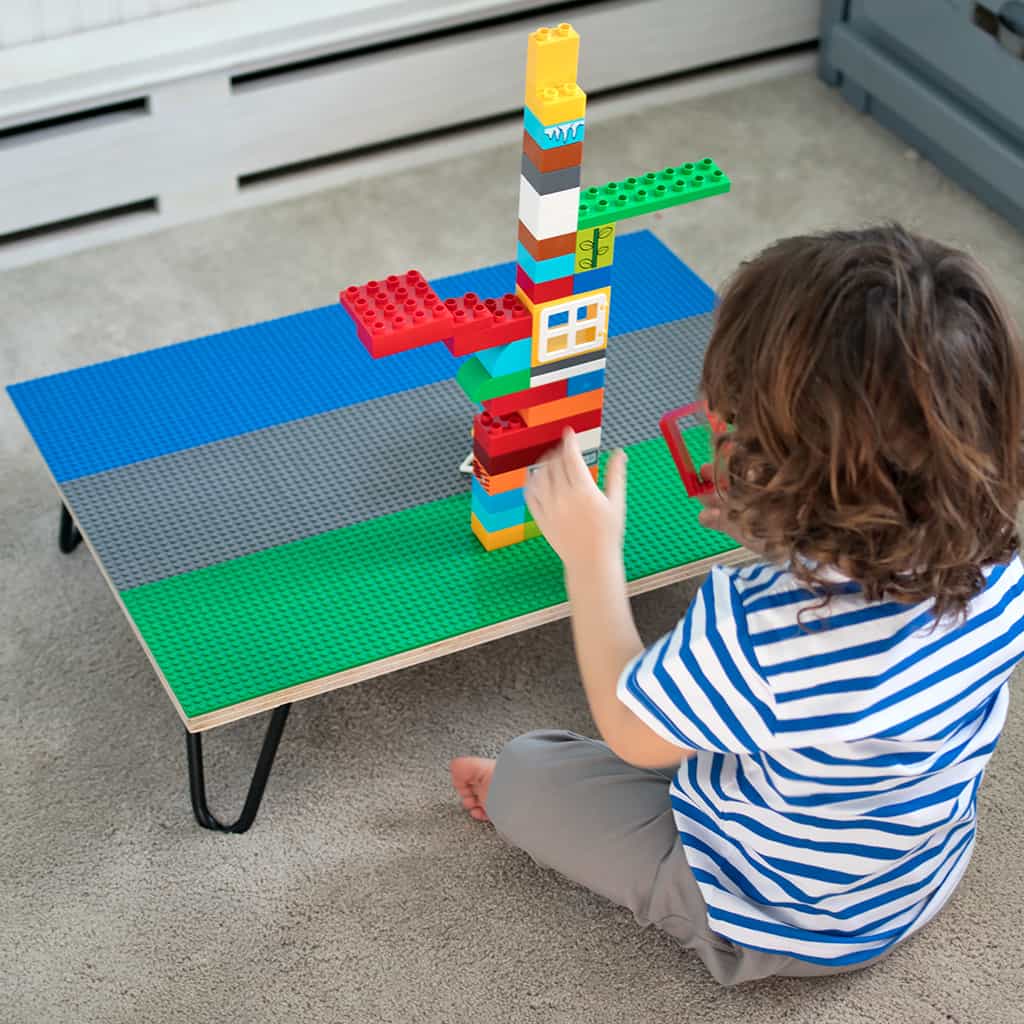 [Indigo's shirt & pants: June and January]
Indigo loves playing with Lego and I frequently join him! We always sit on the floor to play but the carpet in his room wasn't the best surface for building. I wanted to buy him a table for Christmas, but I couldn't find exactly what I wanted…also the prices went as high as $400! Naturally, I went the DIY route. This Lego Table DIY is easy and quick to build and your little one will love it!
I kept this design for this table super simple. I used 6 inch hairpin legs since we like to sit on the floor, but you can use longer ones if you'd like a traditional table with chairs. The baseplates I used work with Lego Duplo as well as with regular Lego blocks.
The finished table measures 25 inches X 19 inches.
Supplies needed for Lego Table DIY:
3/4 inch plywood
Cut the plywood into a 25 inch by 19 inch rectangle.
Screw on the hairpin legs at the 4 corners. (The hairpin legs I linked to above come with all the hardware)
Glue the Lego baseplates to the table using the Gorilla Glue. Let dry.
That's it- a fun and functional Lego table in less than 30 minutes!
Looking for more DIY Projects for Kids?