How to Turn Loose Beads into Cluster Pendants
If you're into jewelry making, you know that you end up with a lot random of loose beads. Sure, you could string them and make a necklace but the method I'm going to show you today is more fun and unexpected! I'm going to share with you a tutorial that shows you how to turn loose beads into cluster pendants.
These cluster pendants are created by string together a bunch of beads on a single headpin. I used the same type of bead, but this technique would also look great with a mix of different colors. Once you create the pendant it can be attached to a necklace or to earring hooks. Now, let's start the jewelry stash busting!
Supplies
Loose beads
Head pins
Jewelry pliers
Wire cutters
Want more DIY Jewelry Projects?
You'll need 10 head pins and 10 loose beads to make each cluster.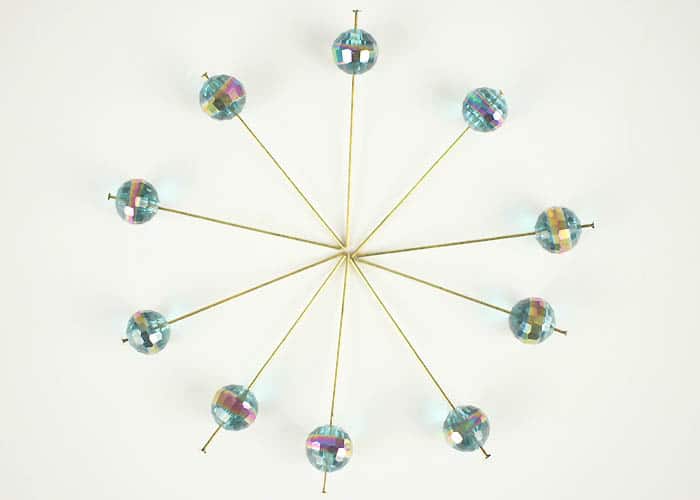 Insert the beads through the headpins.
Using the wire cutters, cut off the top part of the head pin (approximately 1 inch). Using the jewelry pliers, bend the head pin into a loop.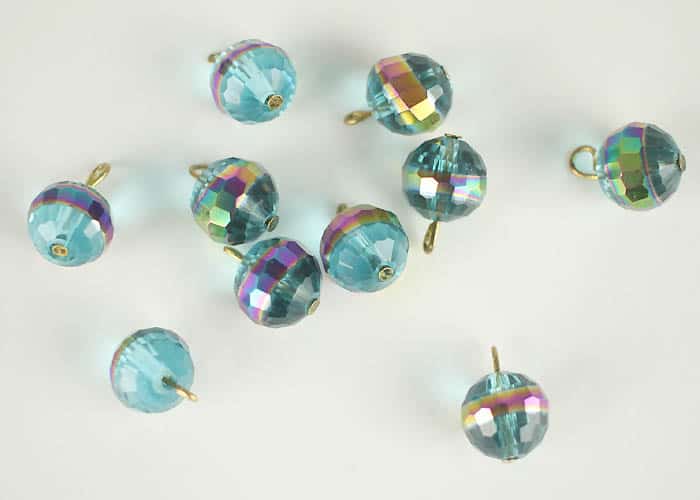 Repeat the above step with the other 9 beads and head pins.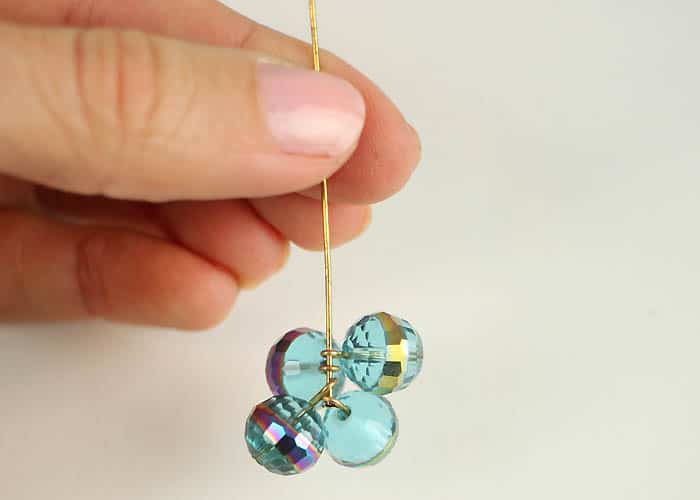 Take another headpin and string the beads on to it.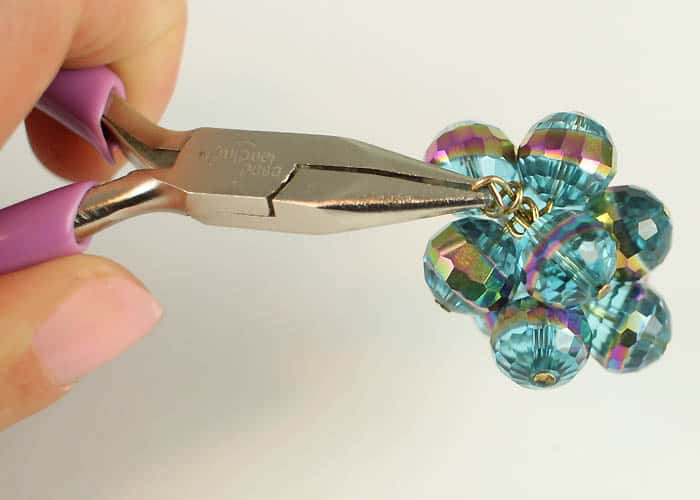 Once you have the 10 beads strung onto the headpin, use the jewelry pliers to twist the end into a loop. The bead cluster can now be attached to a chain using a jump ring.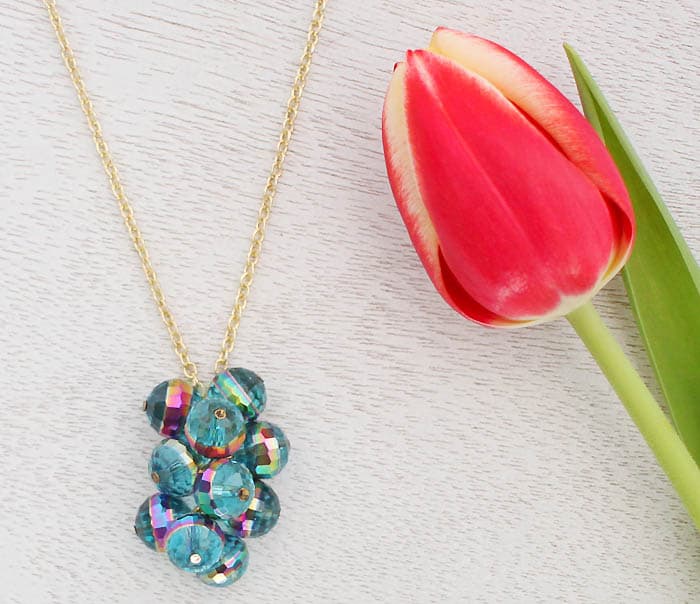 Follow
(function(d, s, id) {var js, fjs = d.getElementsByTagName(s)[0];if (d.getElementById(id)) return;js = d.createElement(s);js.id = id;js.src = "https://widget.bloglovin.com/assets/widget/loader.js";fjs.parentNode.insertBefore(js, fjs);}(document, "script", "bloglovin-sdk"))
amzn_assoc_placement = "adunit0";
amzn_assoc_search_bar = "true";
amzn_assoc_tracking_id = "croche085-20";
amzn_assoc_ad_mode = "manual";
amzn_assoc_ad_type = "smart";
amzn_assoc_marketplace = "amazon";
amzn_assoc_region = "US";
amzn_assoc_title = "My Amazon Picks";
amzn_assoc_asins = "B00164SF6U,B00NAA07IM,B00ZUAIBL0,B00NLLF9EM";
amzn_assoc_linkid = "abdaec2f0dffeeef2b88989ffb1e08f7";