Flat Knit Hat Free Knitting Pattern- perfect for beginners!
Flat Knit Hat Free Knitting Pattern- perfect for beginner knitters! Knit this basic beanie on straight needles in one evening.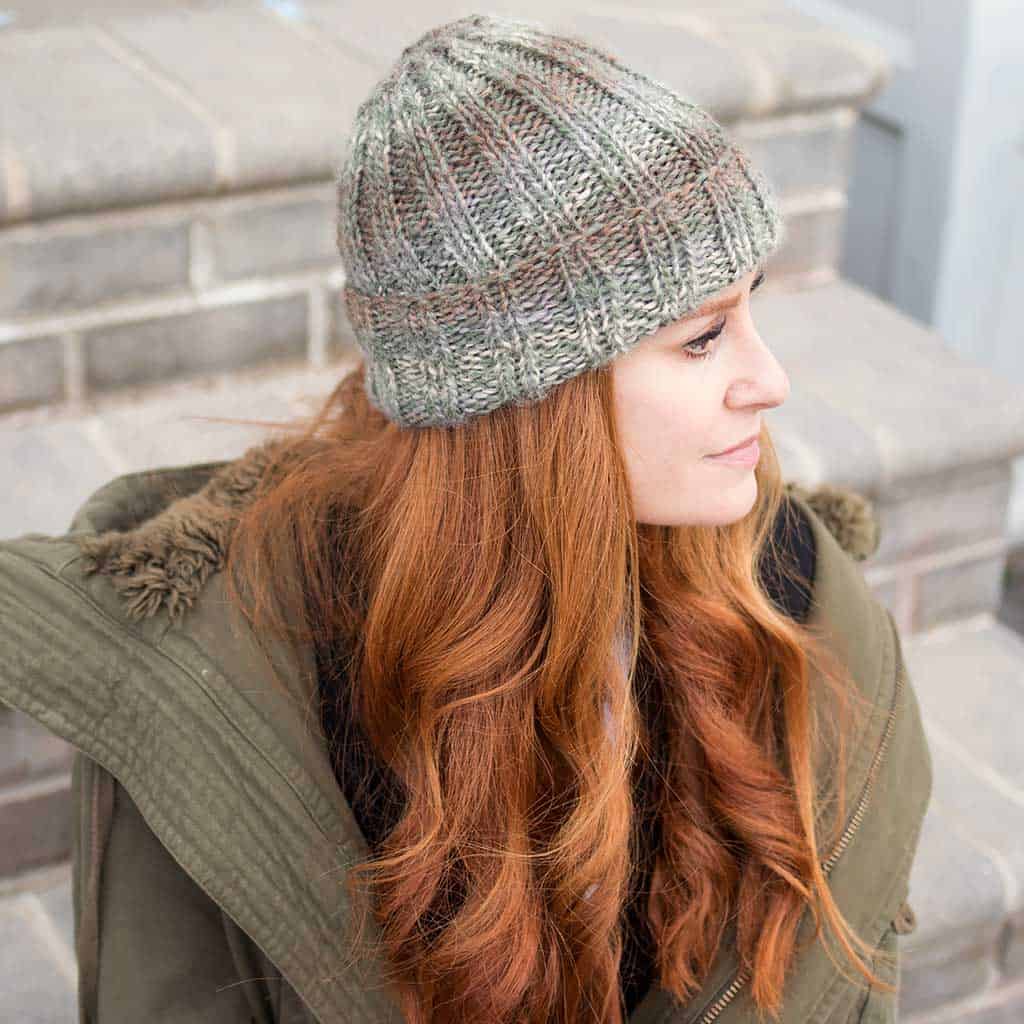 I've been getting a lot of reader requests asking for very simple knitting patterns. As you wish! If you're new to knitting and you want to move beyond the basic scarf I have just the knitting pattern for you! This Flat Knit Hat Knitting pattern uses straight needles which are perfect for those who aren't comfortable with circular needles yet. It's so easy to make! There's some minor shaping at the top, but other than that, this hat is knit almost like a scarf.
This hat is knit in rib stitch and it has a foldover brim.
This knit flat hat is made using chunky yarn and large needles. I think it took me under 90 minutes to make, which in the knitting world is a quick knit!
KEEP IN TOUCH! FOR MORE INSPIRATIONS, TUTORIALS, AND FREE KNITTING PATTERNS, SIGN UP FOR OUR WEEKLY NEWSLETTER:
Yarn: #5 bulky weight yarn
Size US 10 straight knitting needles
Gauge: 2 inches= 8 sts.
Size: Women's one size
Free Knitting Pattern
Cast on 60 sts. Work in K2, P2 ribbing for 11 inches.
Shape crown (decreases)
Row 1: K2, Purl 2 together across row (45 sts)
Row 2: K1, Purl 2 across row.
Row 3: K2tog, Purl 1 across row (30 sts)
Row 4: K1, P1 across row.
Row 5: Knit 2 together across row (15 sts)
Row 6: Knit 2 together to the end of row (8 sts)
Break yarn, leaving a long tail. Thread through remaining stitches and pull to tighten. Fold hat over and Using a yarn needle, sew the side seam using a mattress stitch. Weave in ends.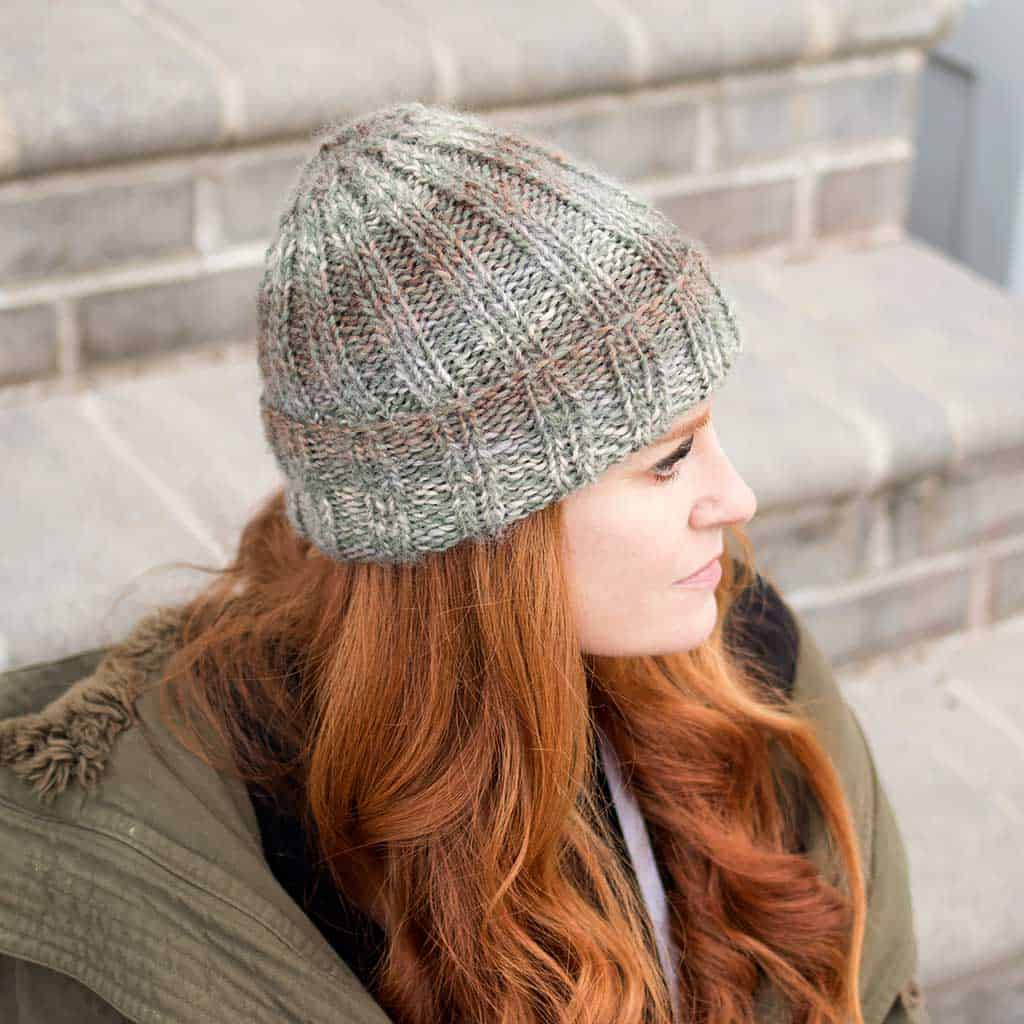 Looking for more Easy Knitting Patterns like this easy hat?
Easy Straight Needle Mittens Knitting Pattern
Flat Knit Thick & Quick Hat Knitting Pattern
One Square Stuffed Bunny Knitting Pattern
Beginner Kid's Sweater Knitting Pattern
Easy Baby Sweater Knitting Pattern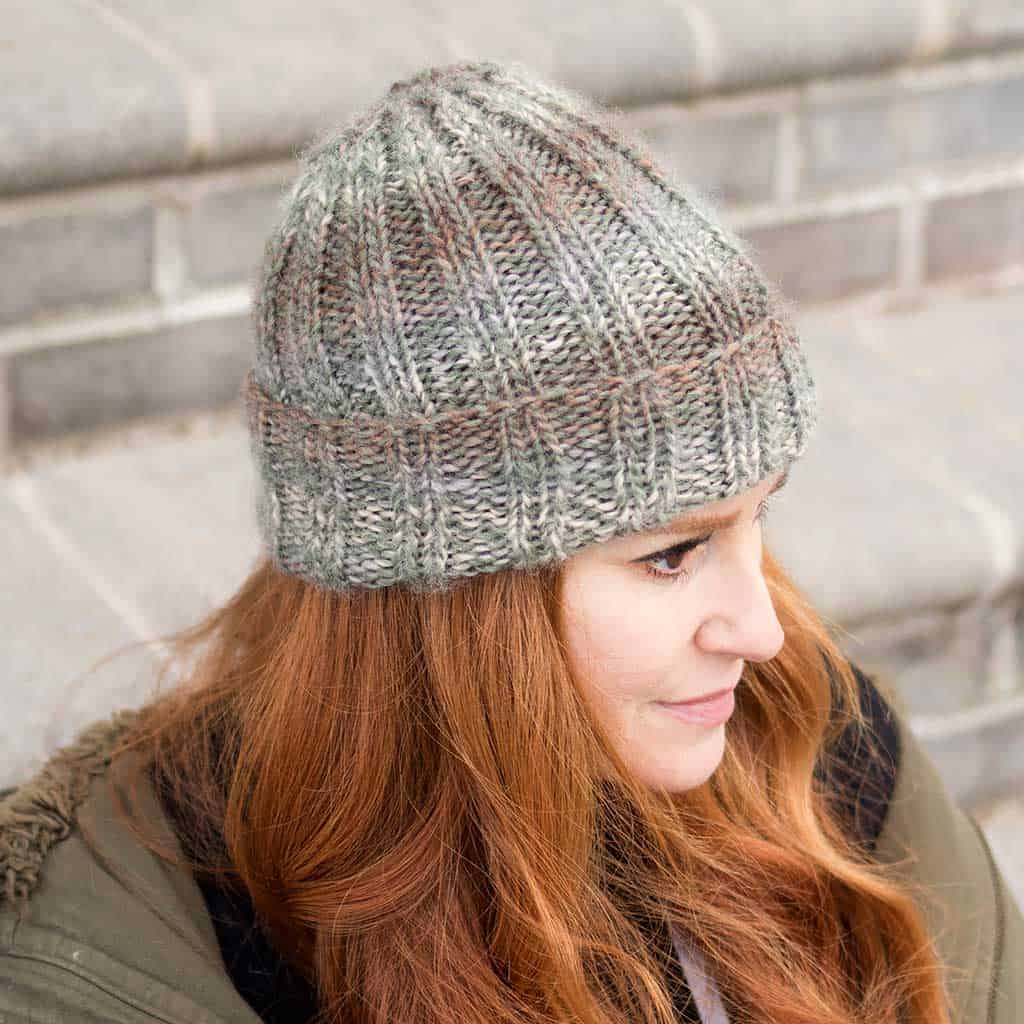 I love seeing your finished projects! If you enjoyed making this post- Flat Knit Hat Free Knitting Pattern- perfect for beginners!, or any of my other free knit hat patterns, I'd love to see yours on Instagram, just tag me @ginamicheleblog. Happy knitting!