How to Knit a Heart Shape
How to Knit a Heart Shape- these beginner-friendly knit hearts are perfect for Valentine's Day! Simple pattern that's ideal for beginners.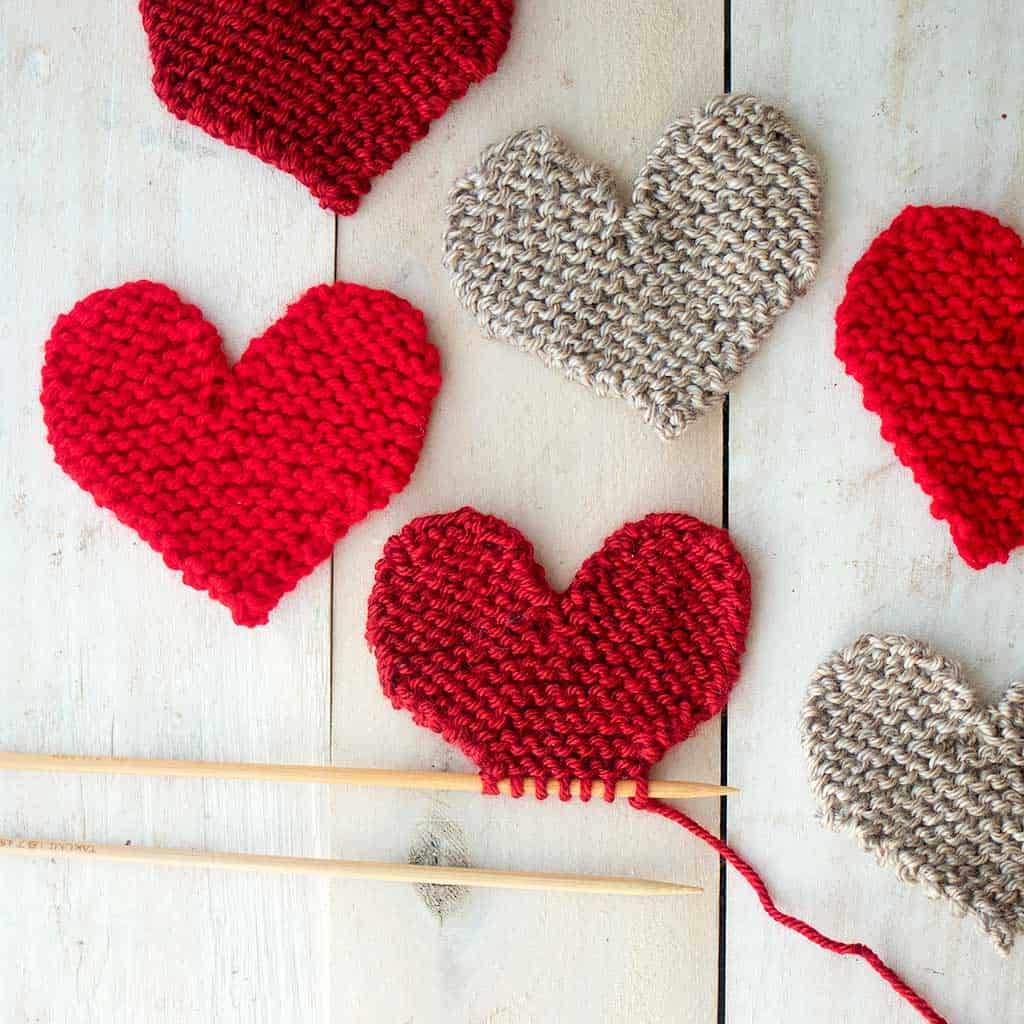 To knit a heart shape, you will need a small amount of #4 worsted weight yarn in your desired color and a pair of size 7 knitting needles. You will also need a tapestry needle for weaving in the ends.
Knit hearts can be used as ornaments, pins, garlands, or other decorative items, and they can be given as Valentine's Day gifts or used to add a touch of warmth and whimsy to your home decor.
KEEP IN TOUCH! FOR MORE INSPIRATIONS, TUTORIALS, AND FREE KNITTING PATTERNS, SIGN UP FOR MY WEEKLY NEWSLETTER:
Abbreviations used in this pattern:
KFB– (used as knitting increases) Knitting in the front and back of the same stitch is one way to increase the row by one stitch.
How to Knit a Heart Shape
(As an Amazon associate, I earn from qualifying purchases)
Yarn: any #4 worsted weight yarn (this pattern can also be done in a different yarn weight using corresponding needles)
Needles: Size US 7 straight knitting needles
Gauge: Not necessary for this project
Size: approximately 3 3/4 inches tall and 4 inches wide
Easy Heart Knitting Pattern instructions:
(the pattern starts at the heart lobes (or humps) and is worked down to the bottom of the heart)
Cast on 5 sts.
Row 1: Knit
Row 2: KFB, Knit to the end of the row. (6 sts)
Row 3: Knit across.
Row 4: Knit to the last stitch, KFB. (7 sts)
Row 5: Knit across.
Row 6: KFB, Knit to the end of the row. (8 sts)
Rows 7-10: Knit across.
Cut the yarn leaving a tail a couple inches long, and push your work to the bottom of the needle it's currently on.
Row 11: Cast on five stitches on the same needle your work is on.

Repeat steps 1-10. Both top pieces of the heart will be on the same needle.
Next row: Knit across.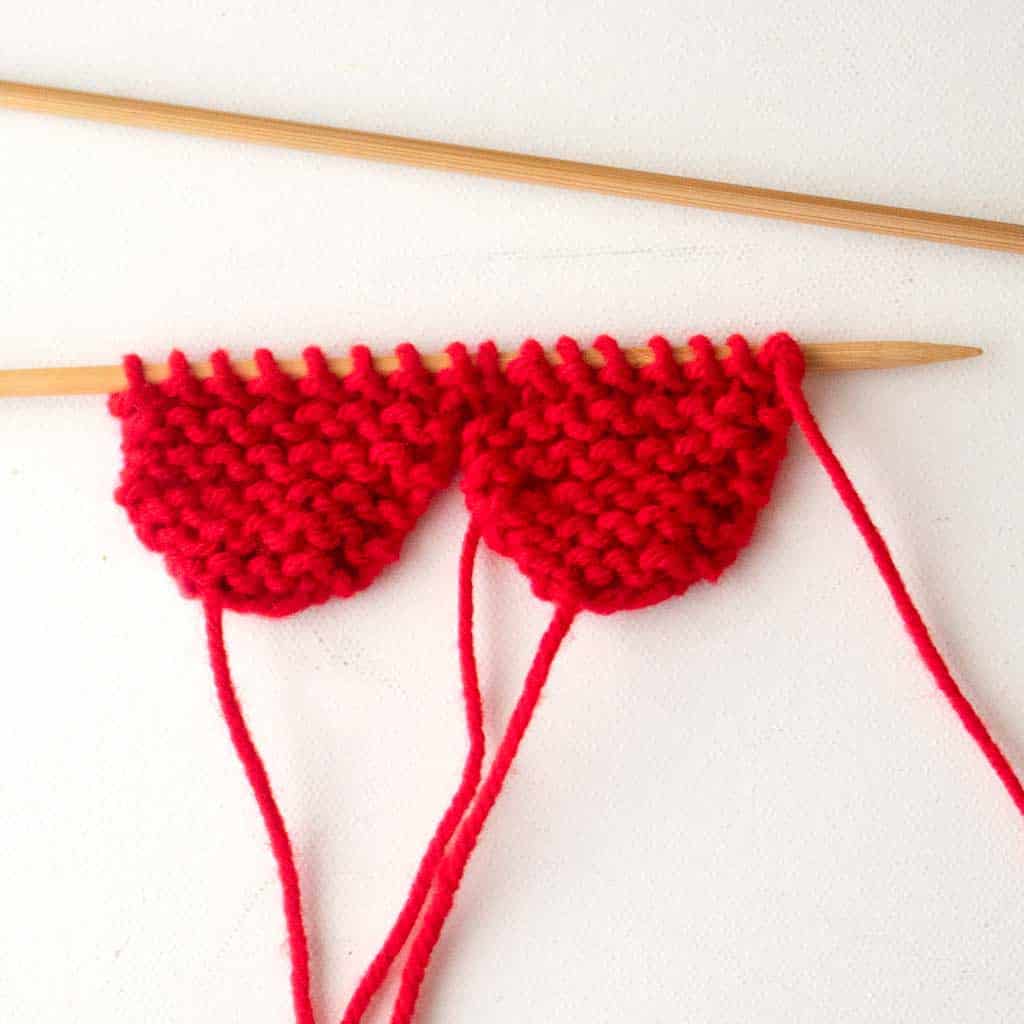 Knit across for the next 4 rows.
Row 1: K2tog, knit to the last 2 stitches, K2tog. (14 sts)
Row 2: Knit across.
Repeat Rows 1 and 2 until you are left with only 2 stitches. Bind off and weave in ends.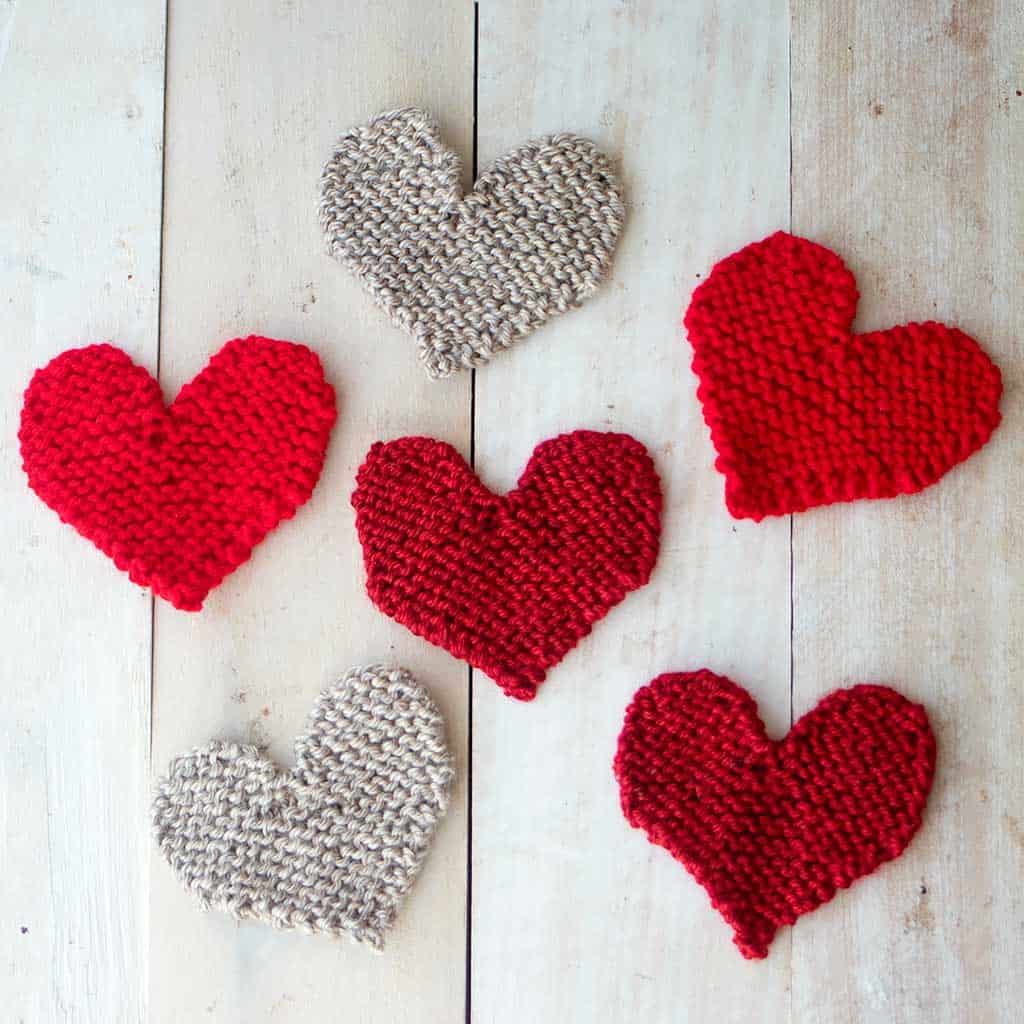 Looking for more beginner-friendly knitting patterns like How to Knit a Heart Shape?
Flat Knit Plush Bunny Knitting Pattern
Flat Knit Seashell Knitting Pattern
I love seeing your finished projects! If you enjoyed this post- How to Knit a Heart Shape, or any of my other free knitting patterns, I'd love to see yours on Instagram, just tag me @ginamicheleblog or re-pin on Pinterest. Happy knitting!
Like what you see here? Don't forget to visit my other blogs: