How to Sew a Baby Romper- No Pattern Necessary
How to Sew a Baby Romper- No Pattern Necessary
Rompers are a cute and comfy basic that every baby should have. They also make a great beginner sewing project!
This romper can be sewn without a traditional pattern. All you have to do is trace clothing you already own. The shape is relaxed, so fit isn't a major issue. This romper has a single snap at the shoulder for dressing/undressing.
Supplies needed:
T-shirt and pants to use as a pattern
Cotton Jersey fabric- 1/2 yard (Walmart has a good selection of inexpensive fabric)
Contrasting jersey- for the binding
Fray check
Sew on snap
How to Sew a Baby Romper- No Pattern Necessary
Fold the fabric in half. Turn the t-shirt inside out and tuck in the sleeves until the seams are exposed. Lay the pants on top. Measure the length from the top of the shoulder to the bottom of the pants and double check against your baby's measurements to make sure the length is ok.
Cut out the pattern leaving a 1/2 inch seam allowance. I also lowered the crotch a few inches to give the romper a relaxed look.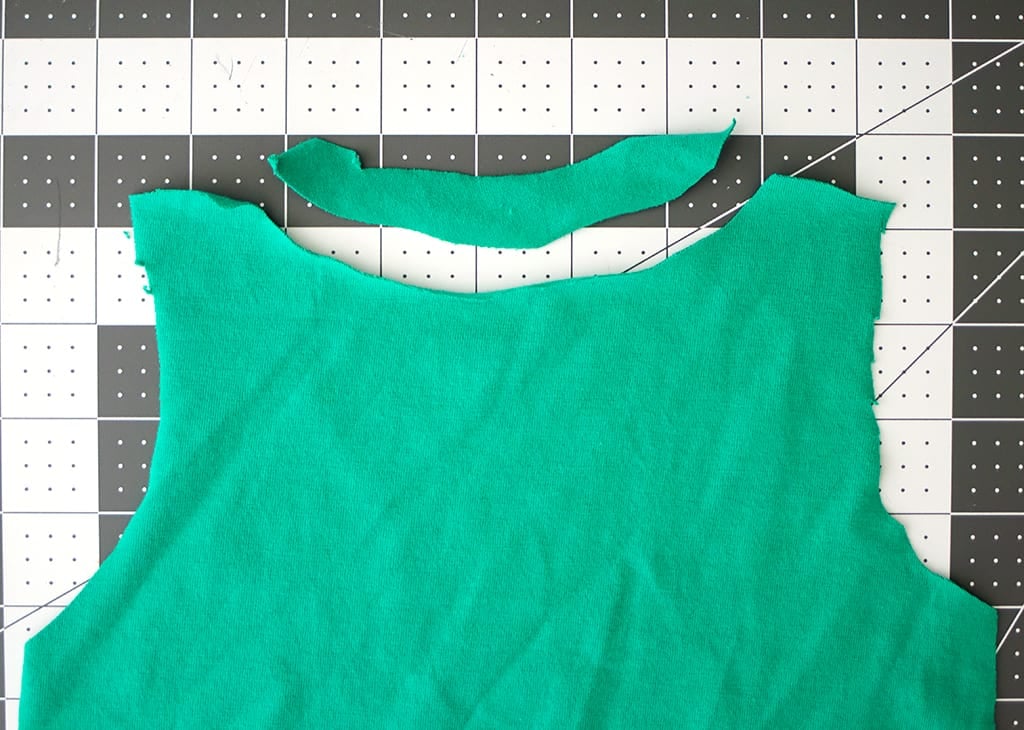 Measure and cut 2 inches from the neck for the front and back pieces. Sew pieces together at the sides, legs and one shoulder. The other shoulder will be left open a snap can be added for easy dressing/undressing.
Bind the neck and sleeves using contrasting jersey, cut to a width of 1 1/2 inches. Remember to leave one shoulder open.
Double fold the binding and stitch down. Add some fray check to the ends of the fabric at the open shoulder. Let dry and sew on a snap.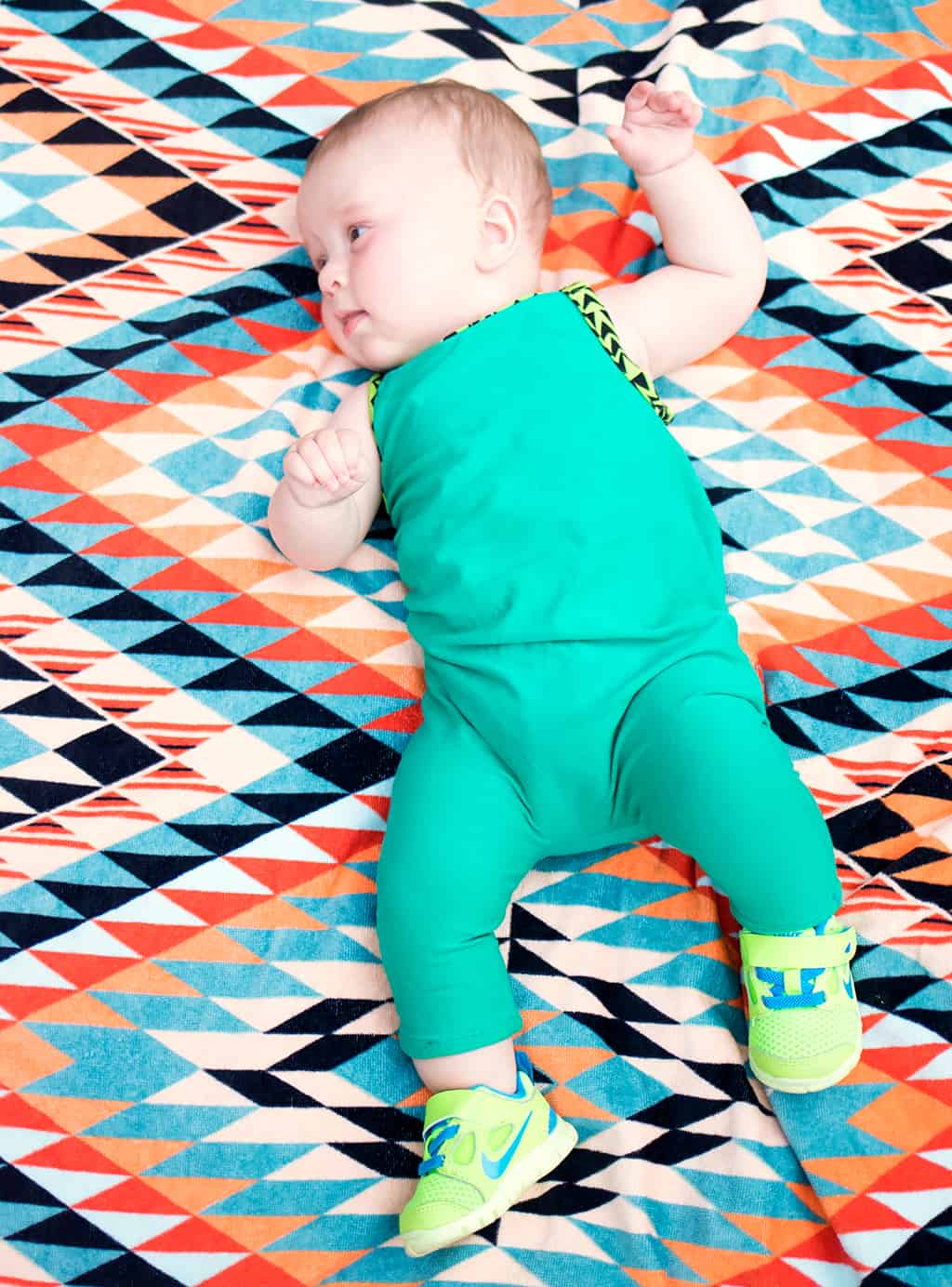 Looking for more Easy Sewing Projects?
How to Sew a Kid's Hooded Beach Towel Poncho