Easy Hood Knitting Pattern
Easy Hood Knitting Pattern- if you can knit a rectangle, you can make this!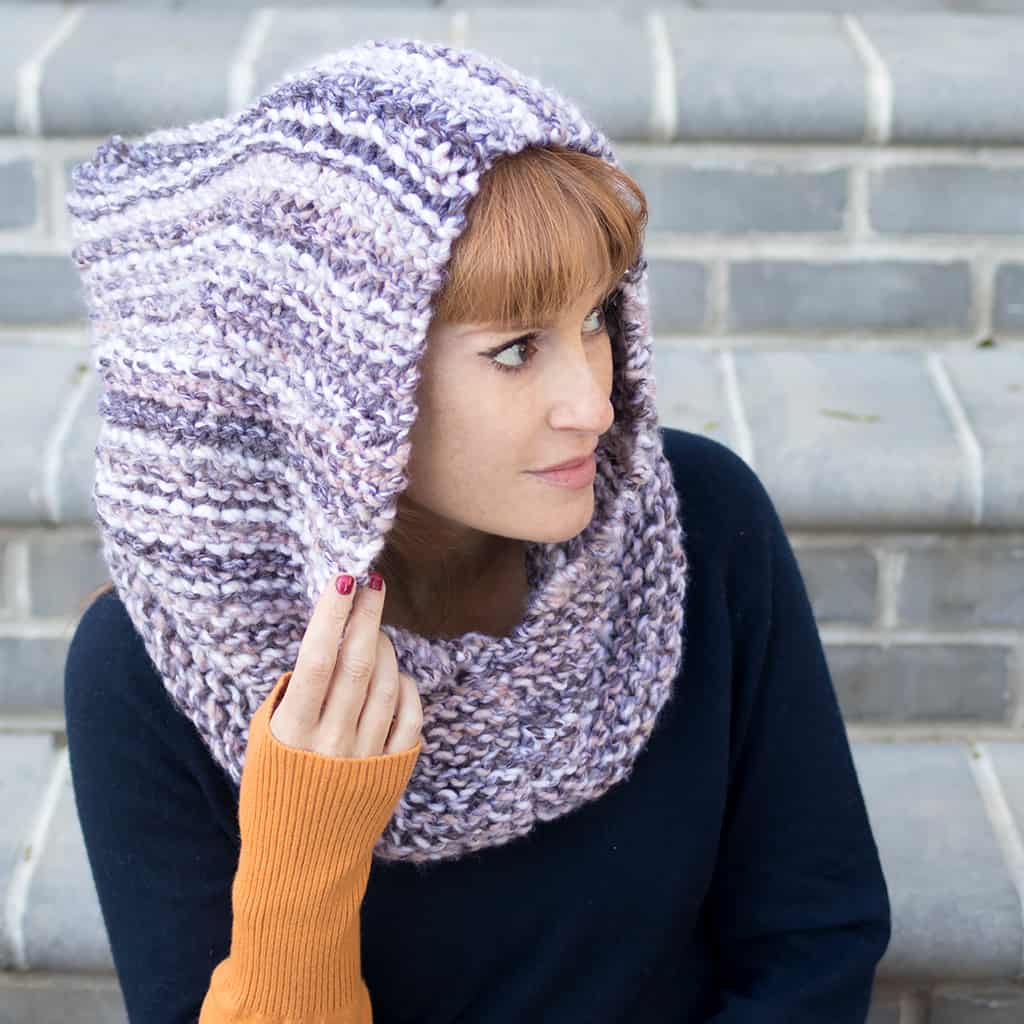 When the temperatures drop and the wind kicks up, there's nothing like a hood to keep you warm! This one is perfect for layering under coats.
I created this Easy Hood Knitting Pattern specifically for beginner knitters. I remember when I first started knitting, I had a hard time finding very easy knitting patterns that weren't for simple scarves. After all, how many scarves can you make before you get bored? It's kind of amazing how many projects can be created from a flat rectangle (or square) of knitted fabric and some seaming! Some of my most popular flat knit patterns include:
1 Square Bunny Knitting Pattern
Easy Kid's Poncho Knitting Pattern
This hood is knit in one piece on single point needles. Then, it's folded and a few seams are sewn. There's no circular needles, fancy stitches or increasing/decreasing. If you can cast on, make a knit stitch and bind off…you got this!
I used Loops & Threads Copenhagen yarn for this project. It's very soft, easy to knit and it has a nice drape. Plus, it comes in a bunch of beautiful colorways.
Looking for more Beginner Knitting Patterns?
Easy Hooded Scarf Knitting Pattern
Leftover Yarn Scarf Knitting Pattern
Easy Hood Knitting Pattern
Yarn: Loops & Threads Copenhagen in Fjord (2 skeins)
Needles: Size 13 single point
Cast on 56 sts. Knit every row until piece measures approximately 19 inches. Bind off.
To assemble:
Fold the piece in half along the 19 inch side. Sew the top seam closed. Sew the bottom side seam closed for 6 1/2 inches.