How to Sew Kids Shorts Without a Pattern
Learn How to Sew Kids Shorts Without a Pattern- perfect for beginners and a great way to make use of scrap fabric!
Kids shorts make a fast and easy sewing project. Best of all? You don't even need a store-bought pattern! This can be done with any woven shorts that have an elastic (or drawstring) waist.
I had a remnant of this Narwhal cotton leftover and I knew it would be so cute for shorts! I used a quilting cotton, but chambray or seersucker would be great as well.
Happy sewing!
Supplies needed:
Non stretch elastic waist shorts to use as a pattern
Woven cotton fabric
3/4 inch Braided elastic
Want more Easy Sewing Projects?
How to Sew a Reversible Kid's Tank
How to Sew an Easy Kid's Tank Top
How to Sew Kids Shorts Without a Pattern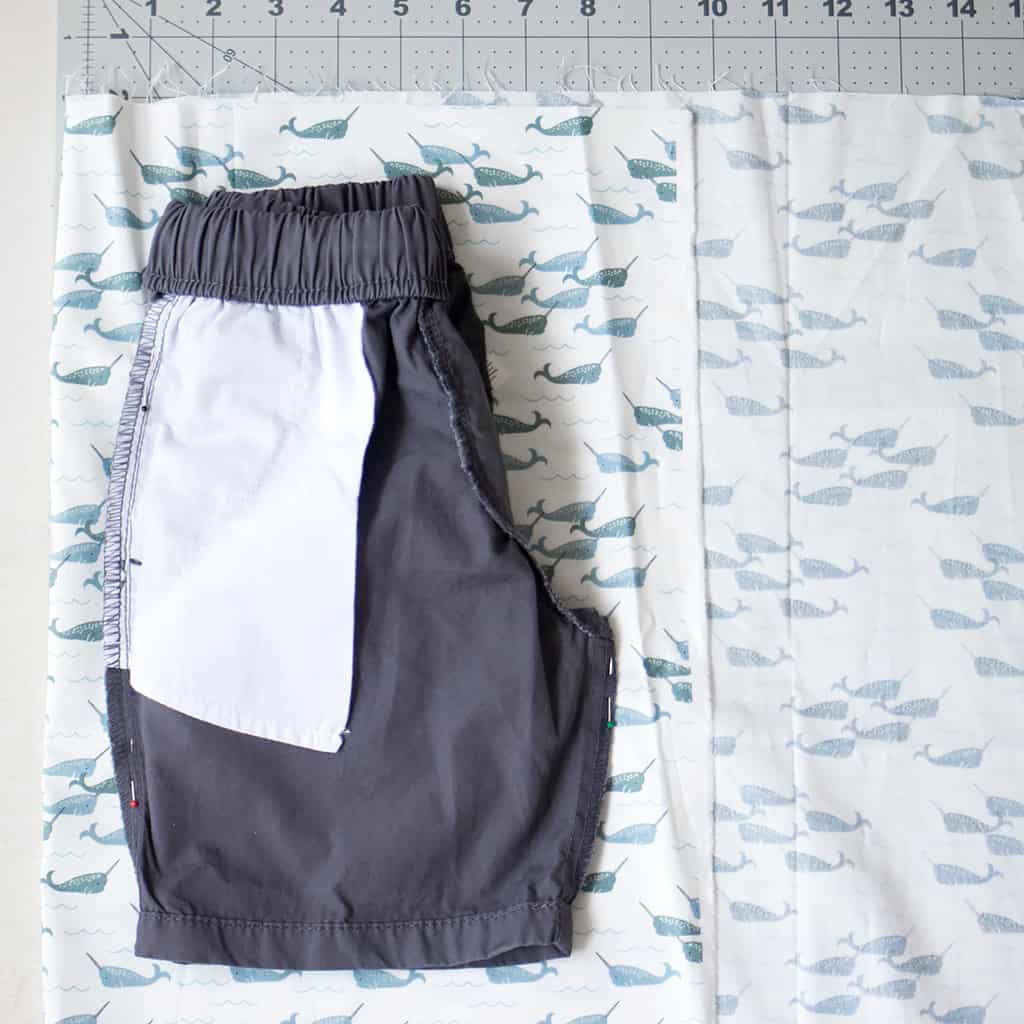 Turn the shorts inside out and stick one leg inside the other. Fold the fabric over widthwise and pin the shorts on top. Make sure the waistband is stretched, so the waist on the new shorts isn't too tight.
Using a ruler, cut out the pattern piece leaving an 1/2 inch edge around the leg and back/front center. The waistband will be a separate piece so you don't have to allow extra inches for this.
Sew the shorts together at the sides and the inside seam. Then, sew together the front and back seam.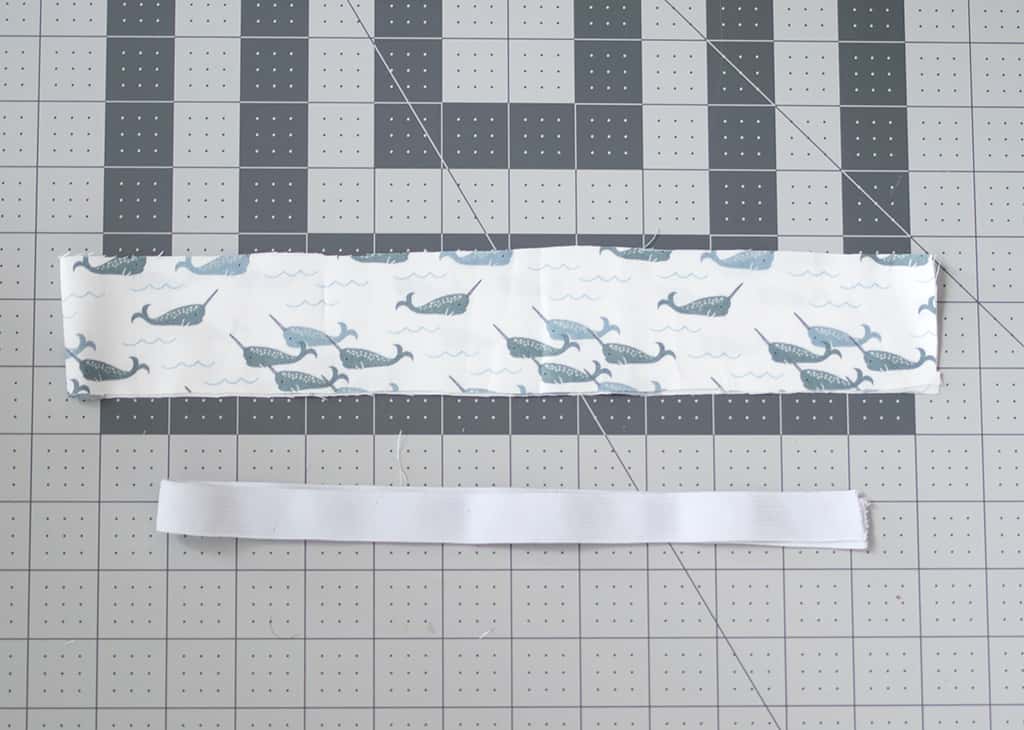 Measure the waistband on your new shorts and cut a piece of fabric that is 1 3/4 inches wide. Wrap the elastic around the child's waist and mark (hold it taut- not too tight). Cut the elastic to length and sew ends together.
Place the elastic inside the folded over waistband and sew to the shorts. Using an iron, press the bottom cuffs over 1/4 inch- 2 times and stitch down.