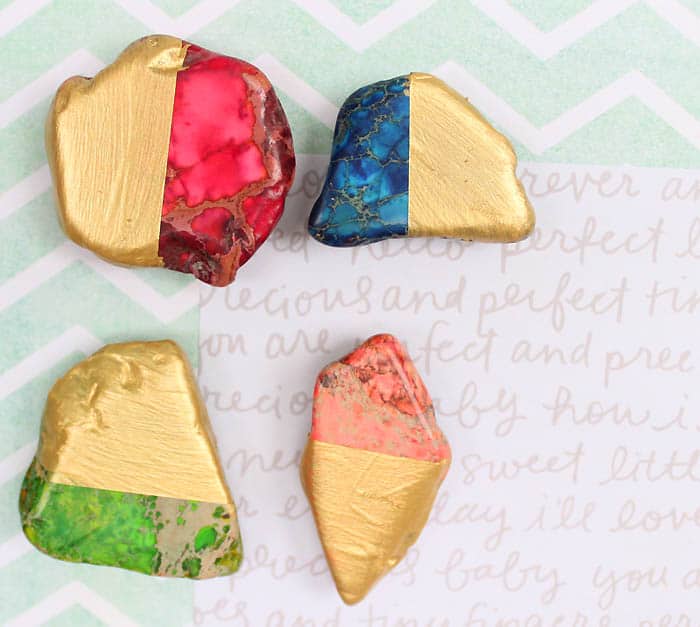 I wanted some glam magnets for the fridge and the local business freebies I had up there weren't cutting it. These Jasper nuggets are a favorite crafting supply of mine. I love the colors and the large size makes them perfect for a variety of projects. This DIY is totally foolproof and takes only minutes to make!
Supplies
Jasper nuggets
Martha Stewart Metallic Paint
Paintbrush
Tape
Magnets
Glue

Place the tape over half of the nugget.
Paint a thin layer over the nugget. Let dry. You'll need to paint 3-4 layers to get opaque coverage.
Place a small drop of glue on the back of the magnet.
Press into the back of the nugget and let dry.