$20 Laminate Kitchen Countertop Makeover
$20 Laminate Kitchen Countertop Makeover- transform your dated laminate countertops in one afternoon! A simple upgrade that even beginner DIYers can do.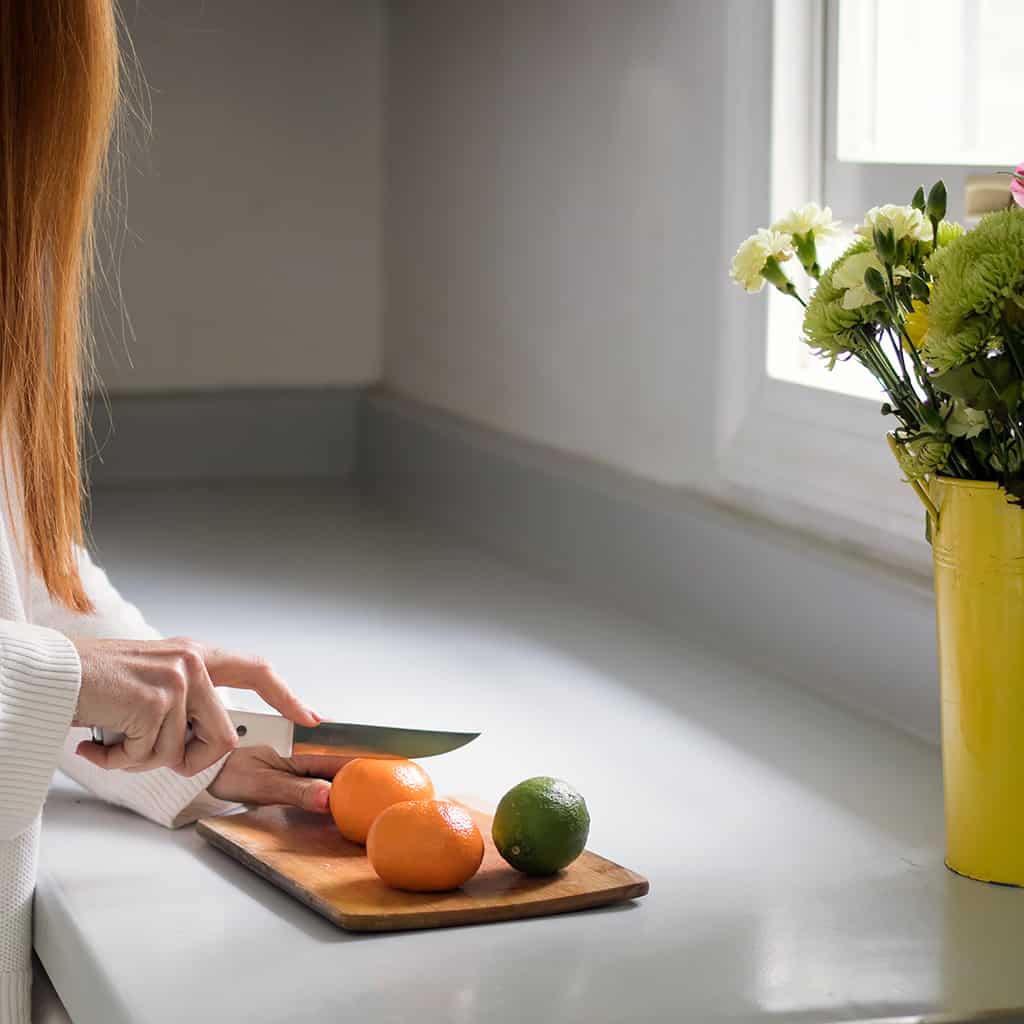 The dated and damaged laminate countertop in my kitchen has bothered me since I moved in. Even when it was freshly cleaned, it still looked dingy. A kitchen renovation isn't in the cards until the winter or so, but I couldn't live with this countertop any longer!
Here are some "before" pics. Not only was the laminate unattractive, it was scraped away in some areas. I looked into countertop refinishing kits but they took days to dry which wasn't realistic for my family. I wanted something that dried fast, so we could use out countertops right away.
After some research I discovered this Rust-Oleum Countertop Paint. I had it tinted "Light Ash" which is the perfect neutral light gray color.
See how I transformed my countertops in one morning for around $20!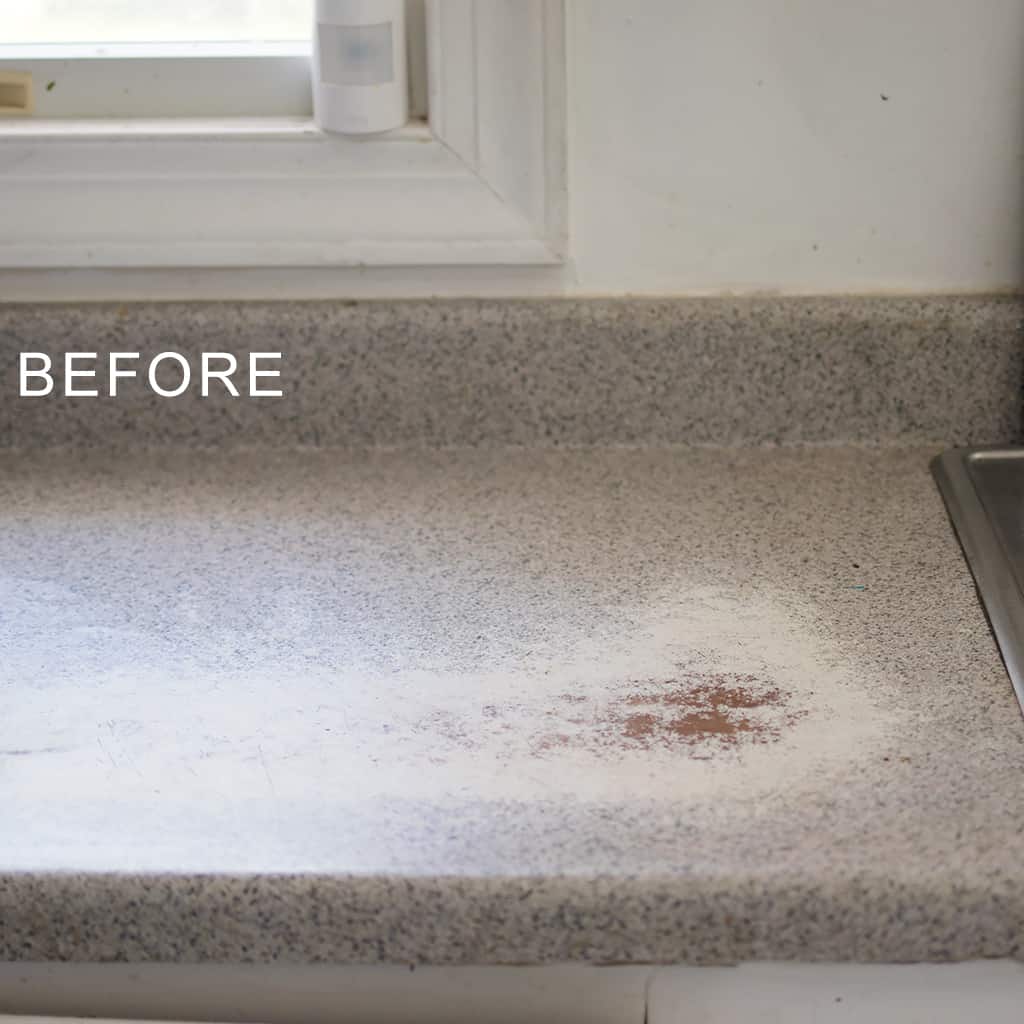 $20 Laminate Kitchen Countertop Makeover
Supplies needed:
Rust-Oleum Countertop Paint (a little goes a long way. I only used 1/2 the can)
Foam roller
Painter's tape
N-95 face mask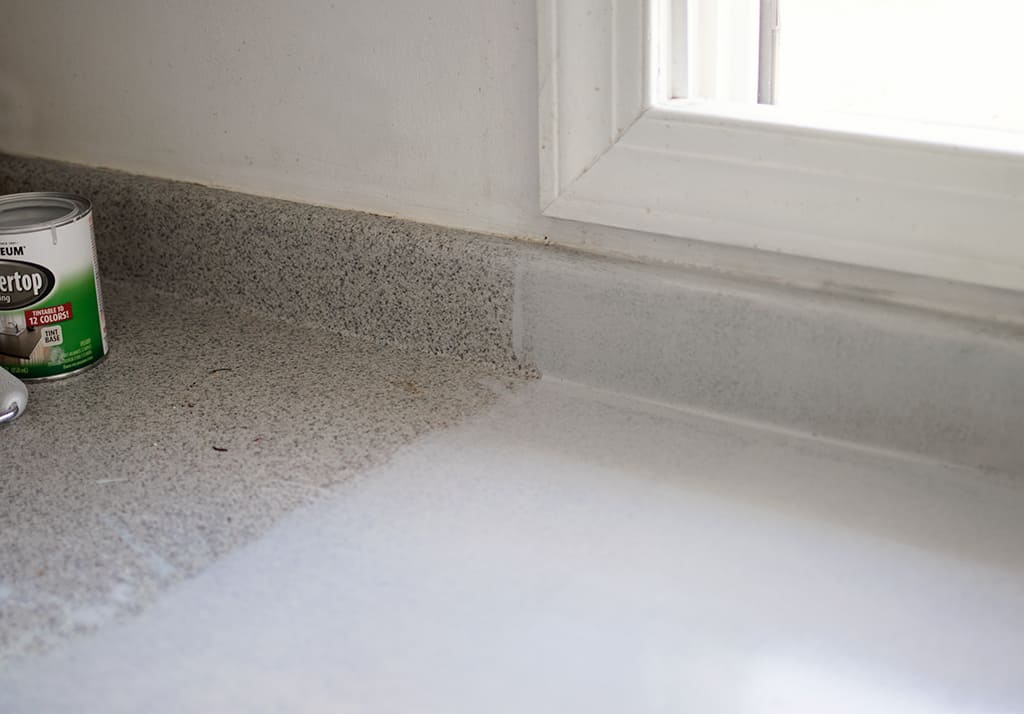 The first thing I did was thoroughly clean the countertops. If your countertops are shiny, you can lightly sand them with 120 grit sandpaper, so that the paint will adhere better.
Next, I opened the windows and the sliding door. The one downside of this paint is that it has a strong odor. I wore a N-95 face mask the entire time I painted. I painted in the morning when the kids weren't at home and I left the doors and windows open all day. By the evening, the odor had subsided.
Tape off the areas when you don't want to get paint (like around the sink). Brush on the paint using a foam roller. Do not use a bristle brush, it will leave stroke marks in the paint. Brush on in a back and forth motion. The paint dries quickly, so I worked in sections. The above picture is after one coat of paint.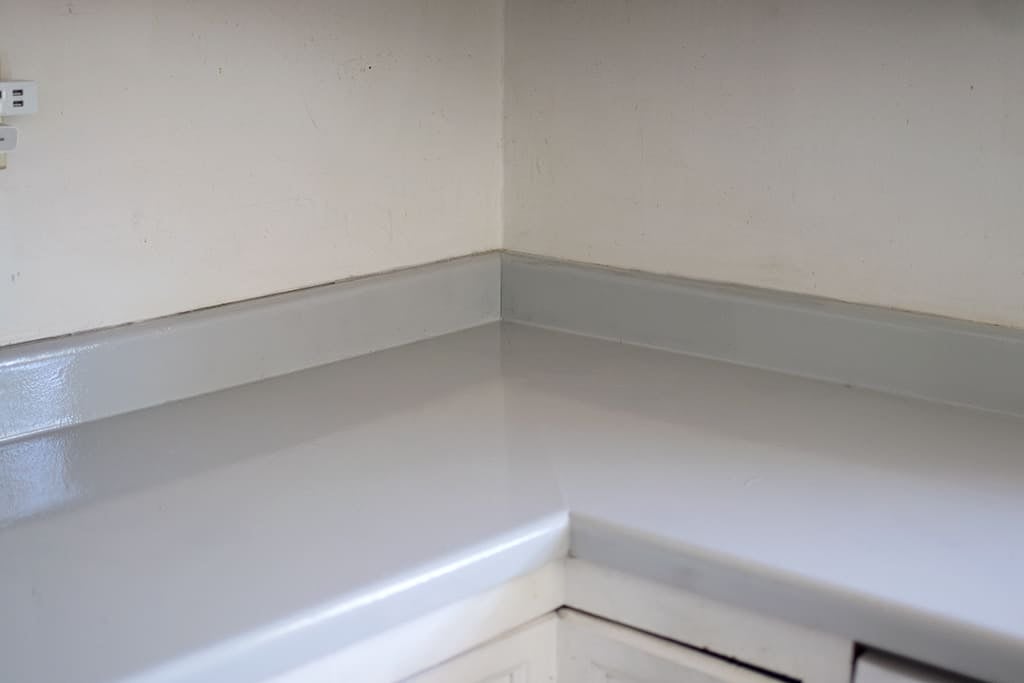 After for the first coat of paint dried (about 2 hours), I painted on another coat and waited a few hours for it to dry.
The verdict? I couldn't be happier with the way this DIY turned out!!! It was a huge improvement for a small amount of money and time. If you have dated, laminate countertops, I highly recommend giving this a try!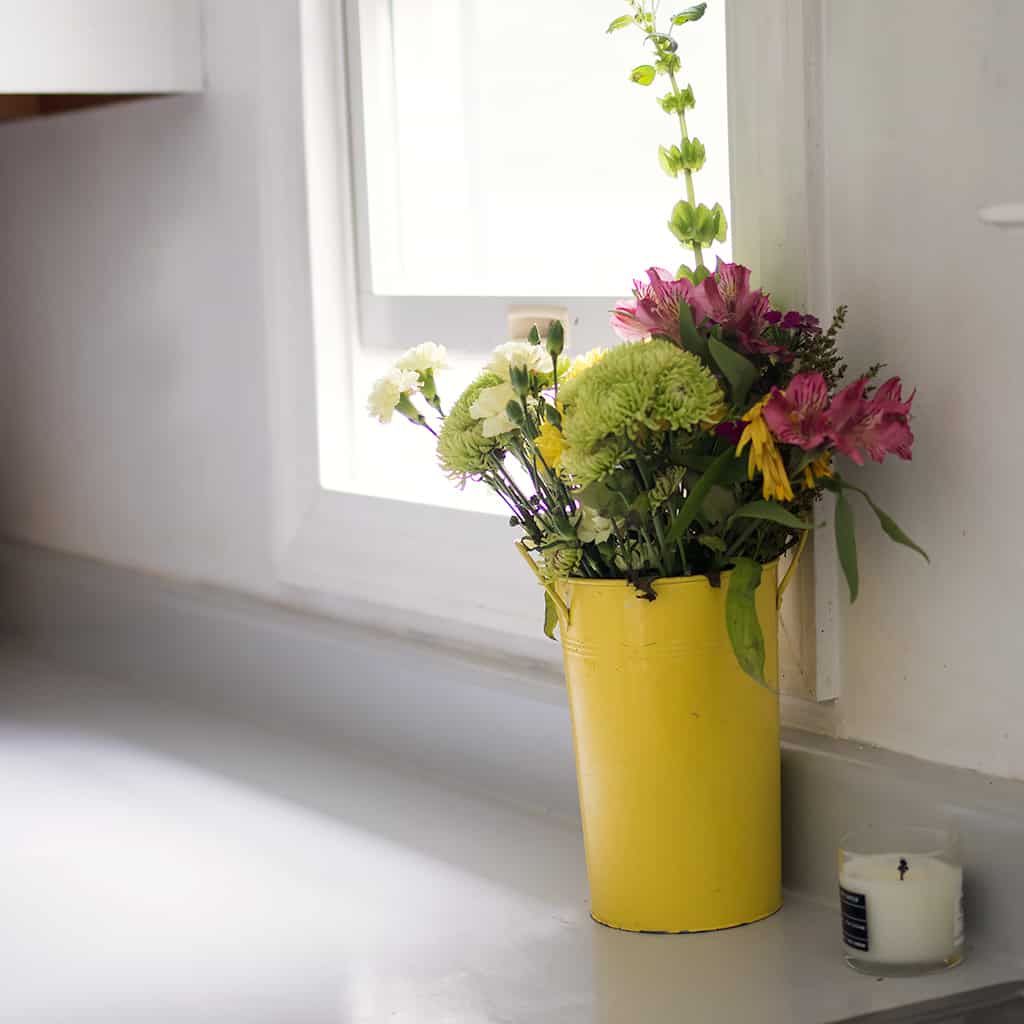 Looking for more Easy Home Improvement Projects?
How to Build an Easy Stone Grill Surround
How to Make a Landscape Block Fire Pit
How to Build Tall Outdoor Planters