One Square Easter Bunny Basket Knitting Pattern
One Square Easter Bunny Basket Knitting Pattern- Perfect for beginners! If you can knit a square, you can make this little bunny basket!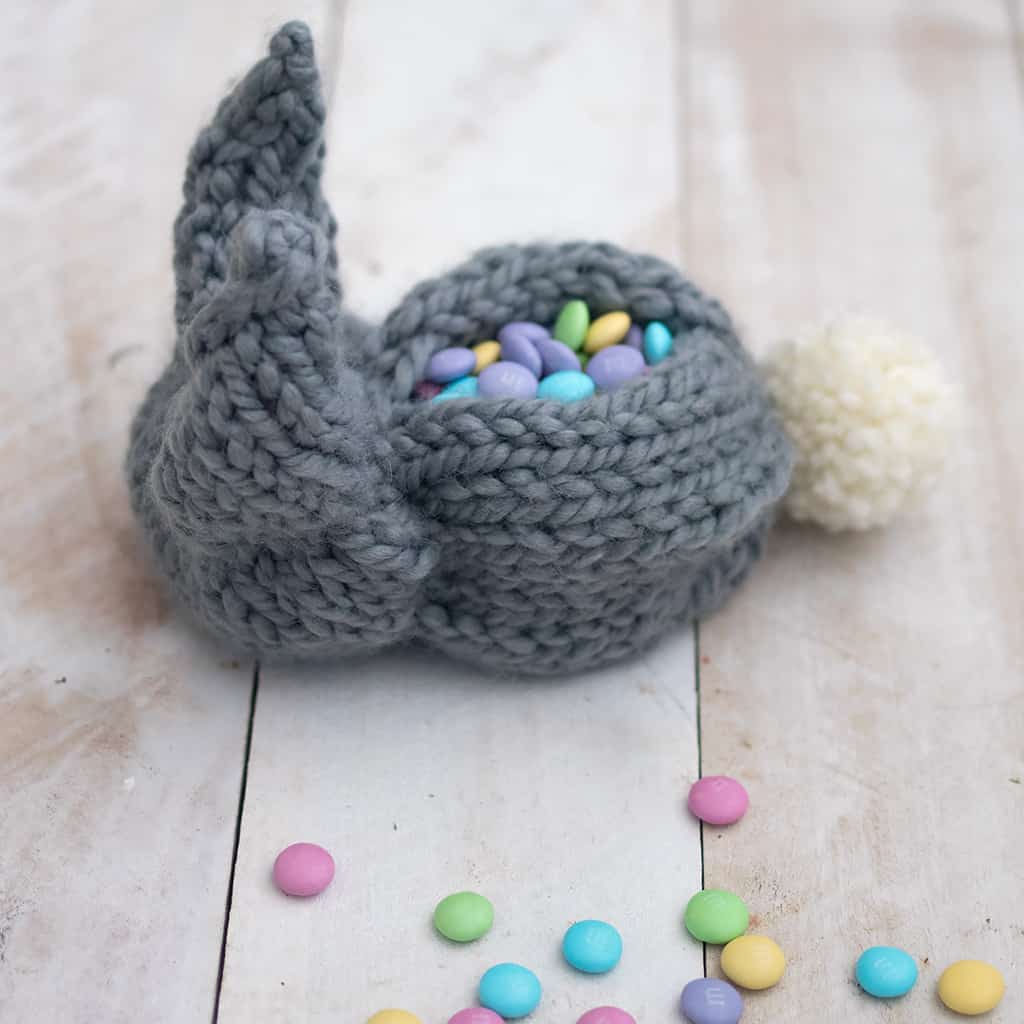 Some of my favorite knitting patterns are the ones that look complicated but are actually easy to knit. This bunny basket definitely falls into that category! It's created by knitting a square using the Stockingette (knit one side, purl the other) stitch. The bunny shape is made using a couple of cleverly placed seams.
For this pattern I've included both a written, step-by-step tutorial and a video.
One Square Easter Bunny Basket Knitting Pattern
Yarn: #5 super bulky yarn (I used Lion Brand Wool-Ease Thick & Quick)
Needles: Size US 13 single point knitting needles
Also needed: Yarn needle, Fiber fill
Cast on 24 sts. Work in Stockinette stitch for 24 rows. Bind off.
How to assemble the bunny
Make a running stitch through the center of the square using a yarn needle. (I used yellow yarn so the stitches would show up in pictures. You should use the same color yarn as your bunny.)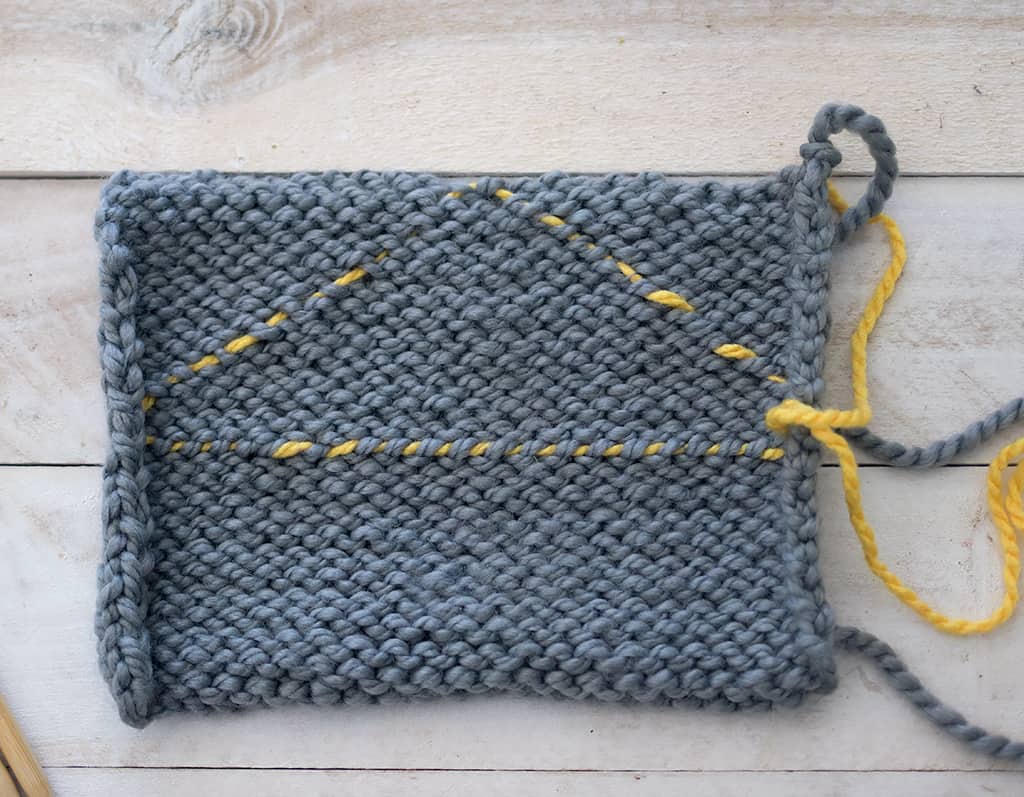 Stitch up to make a triangle using the same strand of yarn.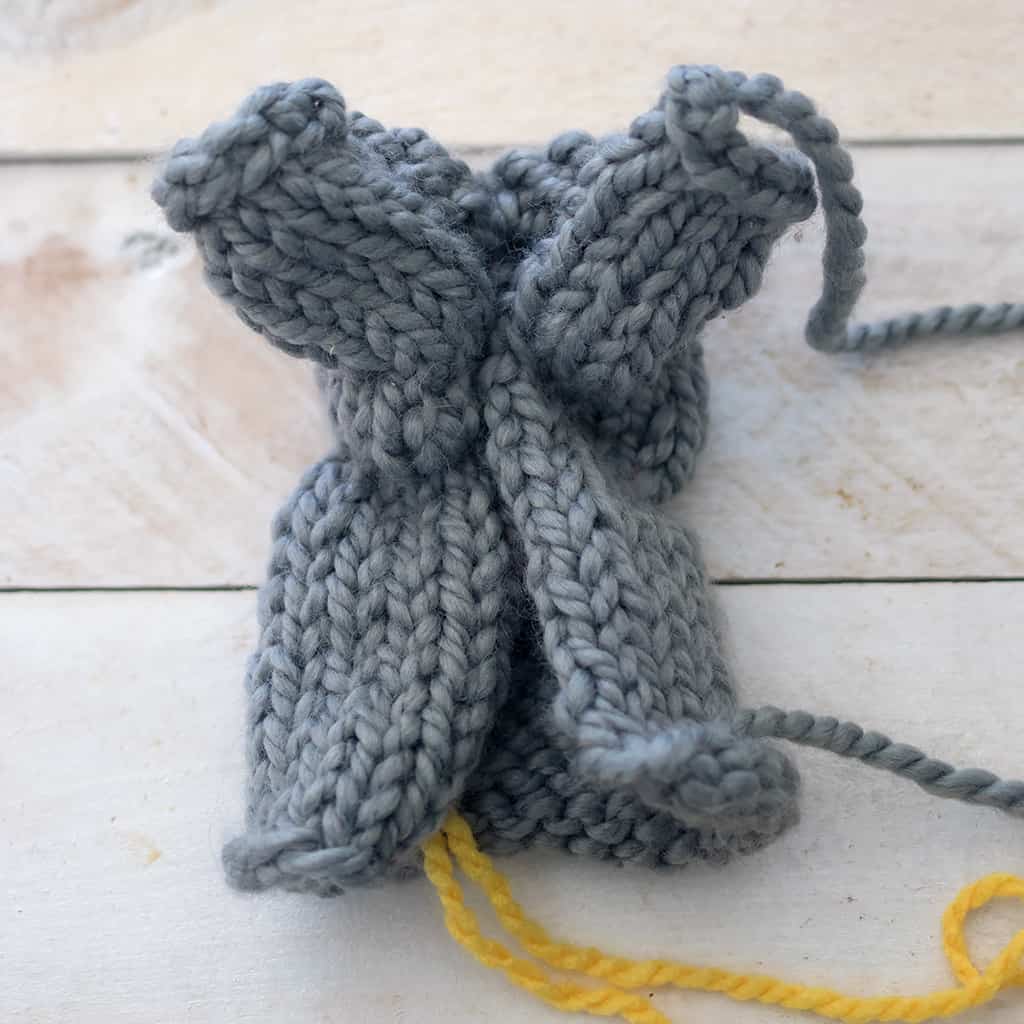 Pull the 2 ends of the yarn to gather. You will see the head and the ears of the bunny form. Make a stitch to secure. Stuff the head of the bunny (the ears don't need to be stuffed).
Make a stitch to close the back of the seam. Run a stitch around the opening and pull to close. Make and attach the pom pom tail.
Sew the seam between the ears closed. Weave in all ends.
Add a small bowl to the opening to hold candy or other small treats.
Looking for more Easter knitting patterns?
Easy Chick Basket Knitting Pattern
Easy Easter Eggs Knitting Pattern
Flat Knit Baby Bunny Hat Knitting Pattern