Easy Cat Toy Knitting Pattern
Easy Cat Toy Knitting Pattern- a quick knit ball that's stuffed with catnip. Guaranteed to please your kitties!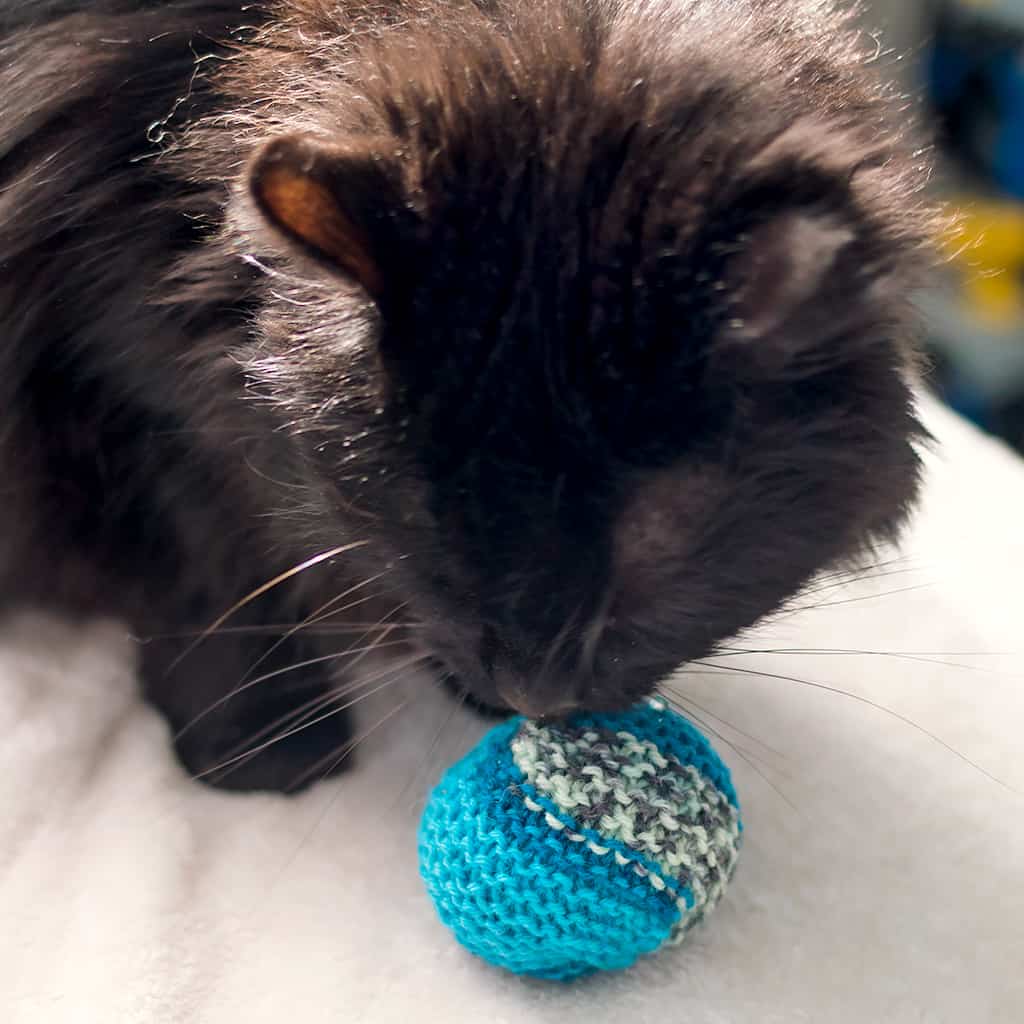 This is the time of year when I focus on organizing and cleaning the house. One area that always ends up getting out of control is my yarn bin. I'm sure you other knitters can relate! In the coming weeks, I will be posting knitting patterns that use scrap yarn. The first scrap yarn pattern is for this cat toy. My cats absolutely love these and I hope yours will too!
You'll need any #2 weight yarn and size US 3 straight knitting needles for this project. This cat toy is knit flat, then the edges are joined together and sewn closed. A stitch is added along the bottom to gather, then fiber fill is added along with catnip. Another stitch is added at the top to close the ball.
Easy Cat Toy Knitting Pattern
Yarn: #2 weight yarn
Needles: Size US 3 single point knitting needles
Also needed: yarn needle, fiber fill, catnip
Gauge: Not important for this project
Cast on 20 sts.
Row 1: k1, ssk, k22, m1, k1
Row 2: Knit across.
Repeat these 2 rows for 28 rows. Bind off.
How to finish the cat toy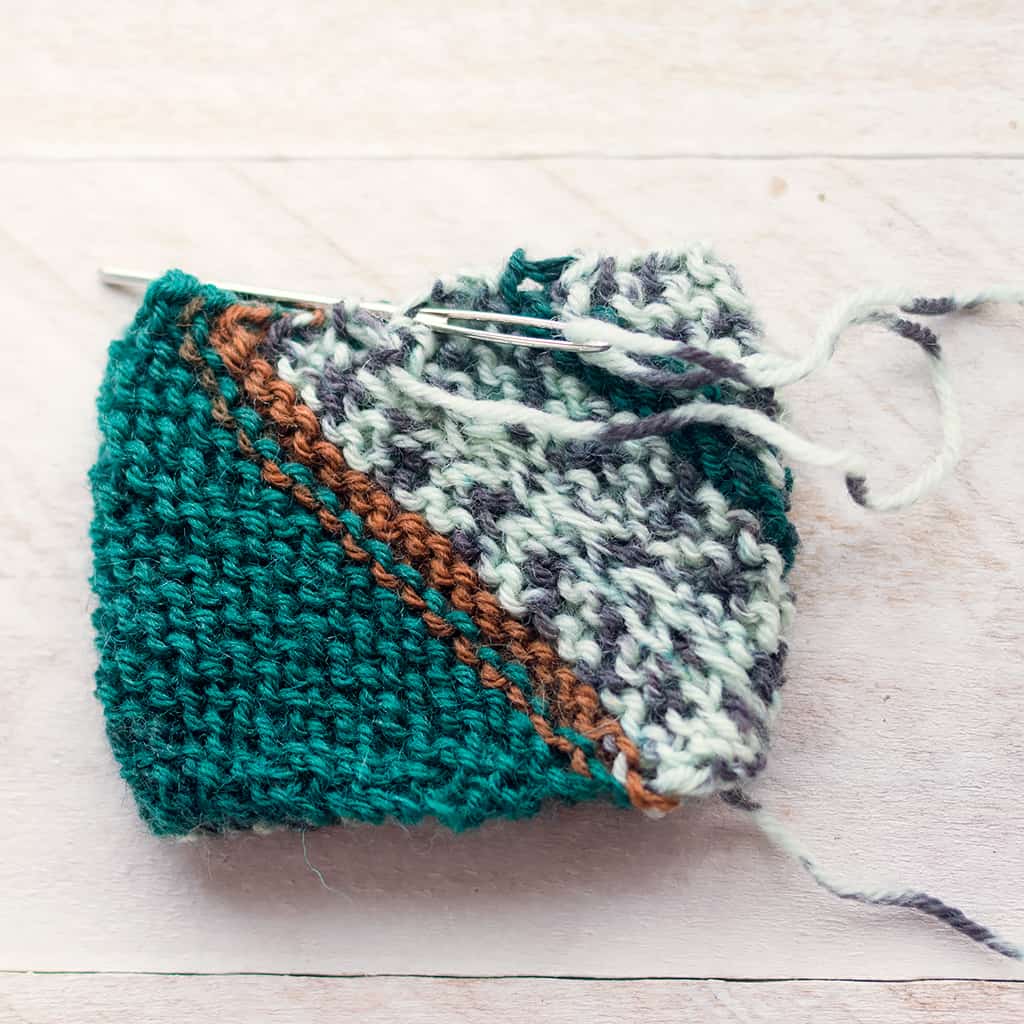 Once you have binded off, bring the edges together and sew the seam closed.
Make a running stitch along the bottom, pull to gather and secure.
Stuff the ball with fiber fill and catnip ( I used approximately 1 1/2 tablespoons per ball).
Make another stitch along the top, pull to gather and secure.
Looking for more Free Knitting Patterns?
Kid's Flat Knit Garter Stitch Hat Knitting Pattern
Beginner Baby Sweater Knitting Pattern
Diamond Knit Hat Knitting Pattern