Kids Ghost Hat Knitting Pattern
Kids Ghost Hat Knitting Pattern- a fun, Halloween-themed topper for kids!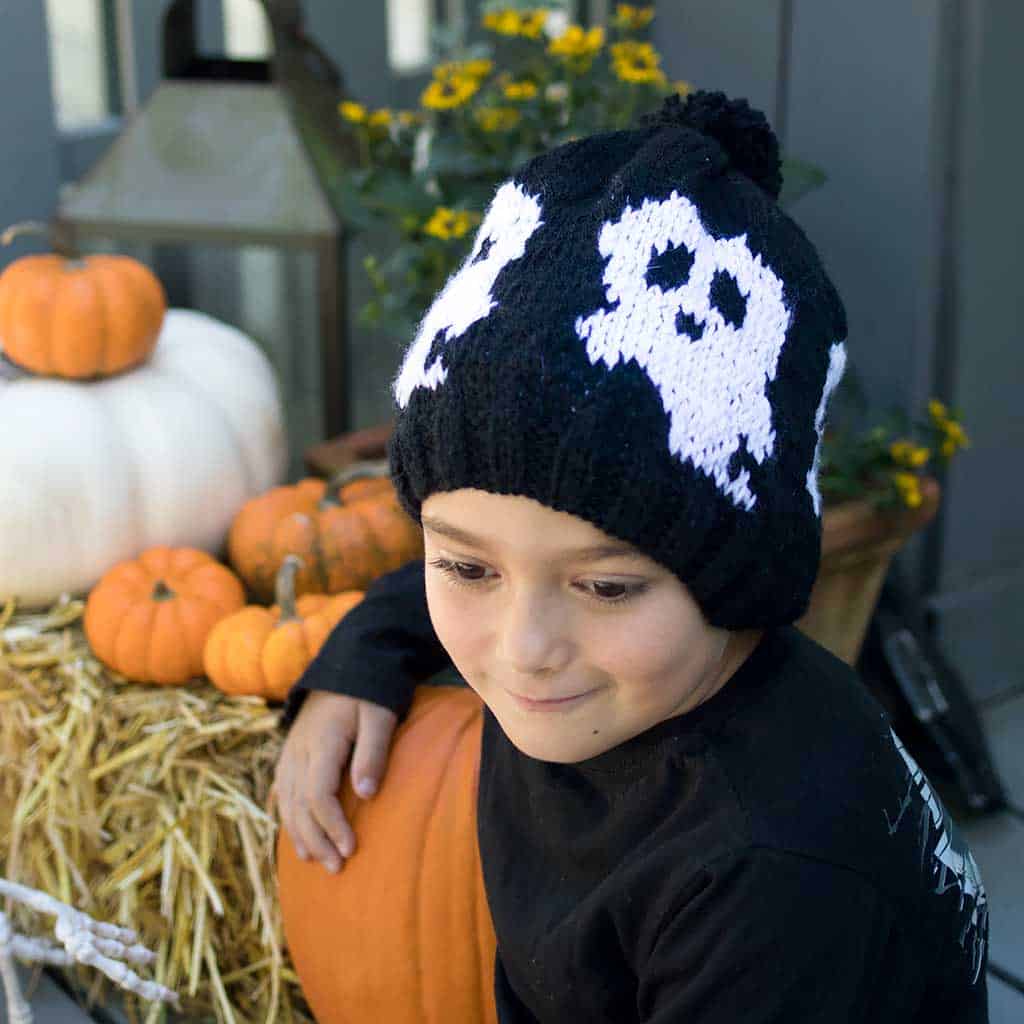 In case you haven't noticed, I love knitting Halloween hats. I've done everything from pumpkins, to bats, to candy corns, even Frankenstien's monster! I decided we were overdue for a ghost.
The ghost is added to the hat by a technique known as stranded knitting. Stranded knitting involves using two colors of yarn to create a pattern. The yarn that isn't being using is carried across the back of the work. It may seem awkward at first, but once you get the hang of it, it's really fun!
Kids Ghost Hat Knitting Pattern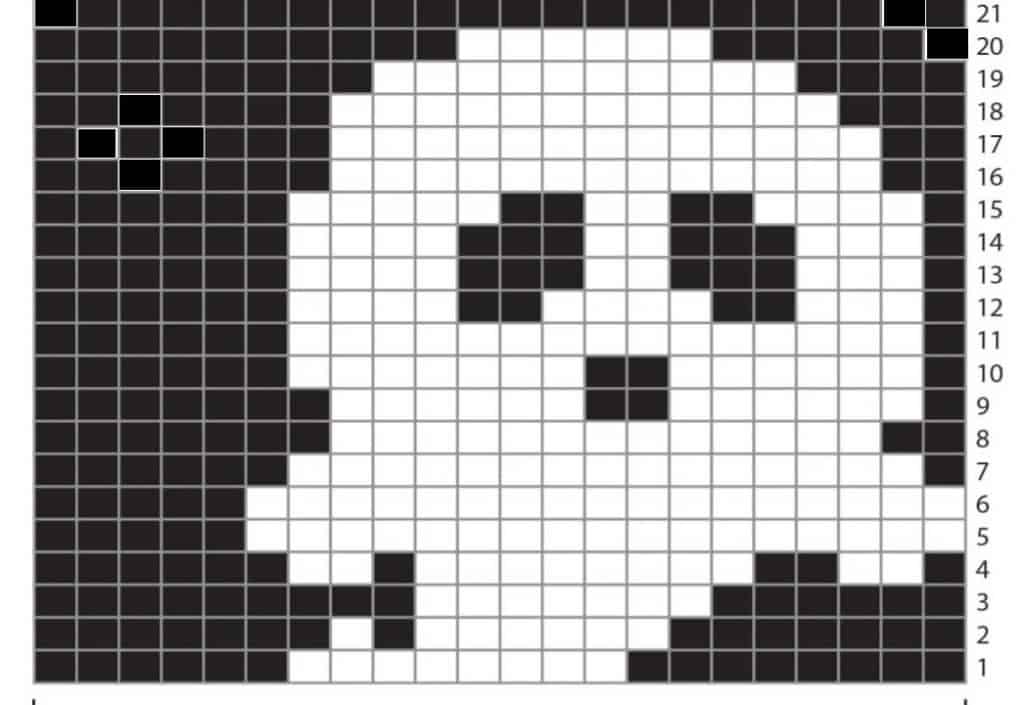 The ghost knitting chart is from a Lion Brand knitting pattern. I loved the ghost design but this hat wasn't quite what I was looking for. I wanted to use a different yarn and I wanted to knit a hat that was a kid's size, so I created a new knitting pattern that incorporated the ghost chart.
Yarn: Lion Brand Vanna's Choice in Black, Lion Brand Vanna's Choice in Fisherman
Needles: Size US size 7 circular, 16-inch, Size US size 8 circular, 16-inch
Guage: 2 inches = 8 stitches
Size: Kids (approximate) age 7-10 years old
With the smaller needles, cast on 82 stitches. Join ends together and place a marker. Work in K2, P2 ribbing for 8 rows.
Change to larger needles and knit the first round, increasing 6 stitches across the round. (88 sts)
Chart:
Beginning in the lower right corner of the Chart, work in Stockinette stitch and change yarn color following Chart until all 21 rounds of the Chart have been completed.
Knit the last round, decreasing 6 stitches evenly across the row.
After completeing the chart, work in stockinette stitch until the piece measures 6 1/2 inches from the cast-on edge.
Shape crown:
Place a marker on the needle after the 7th st, then after every 8 sts – 8 (9, 10) markers placed, 3 sts left after the final marker.
Next row:
Row 1 (decrease row, RS): *Knit to marker, slip marker, k2tog; repeat from *
to last st, k1 – 72 sts.

Repeat this row 5 more times – 22 sts.
Next row: k2tog; repeat from * to last st removing all markers, k1 – 10 (11, 12) sts.
Break yarn and pull through ramaining stitches. Pull to close the opening and weave in ends.
Looking for more Halloween knitting patterns?
Easiest Large Pumpkin Knitting Pattern
Baby Pumpkin Hat Knitting Pattern
Frankenstein Hat Knitting Pattern