Waves Baby Blanket Knitting Pattern
Waves Baby Blanket Knitting Pattern- beginner-friendly and fun to knit!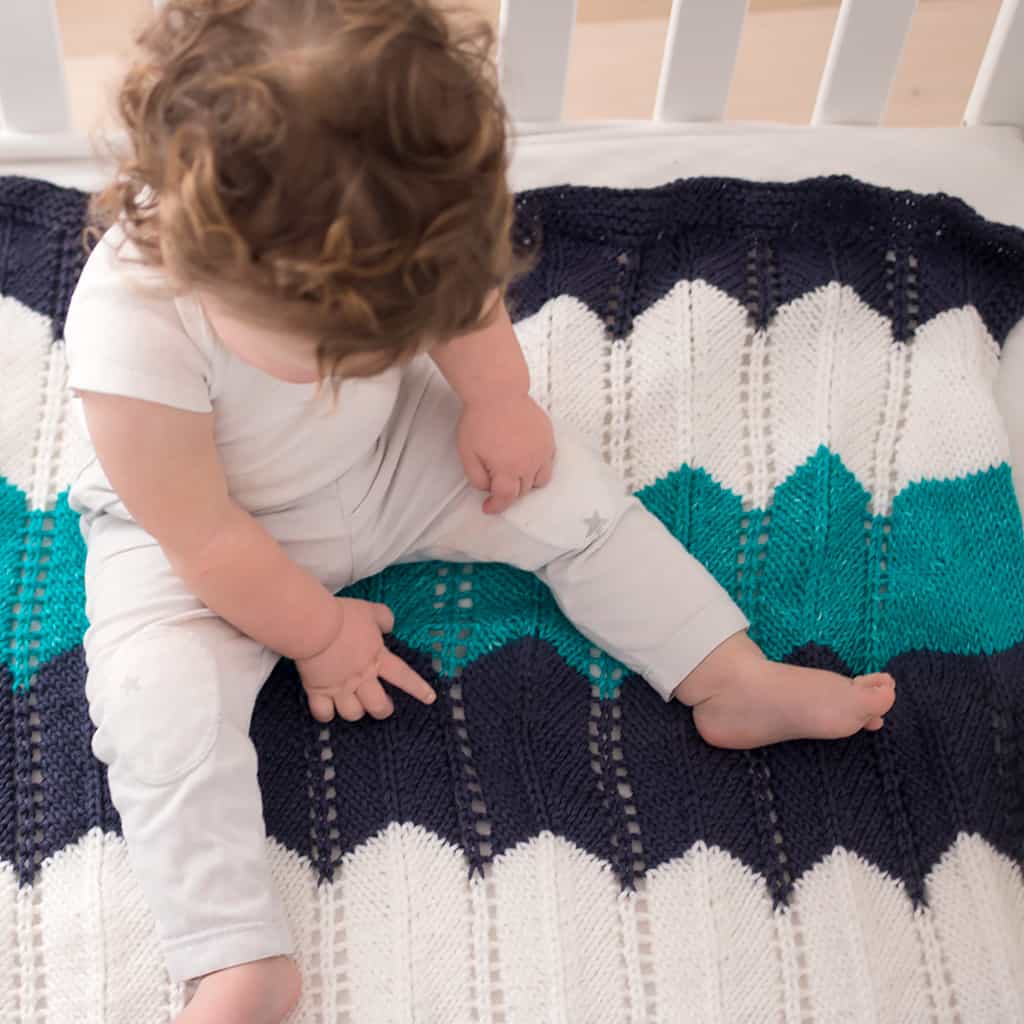 This wave pattern may look complicated, but it's a breeze to knit! The pattern is created using a series of knit and purl stitches. Easy, right? This Waves Baby Blanket is light, airy and ideal for spring temperatures. I went with a coastal color palette, but you also use this pattern as a scrap-busting project and knit the blanket using a rainbow of colors.
Terms found in this pattern: YO- yarn over. This means to To make a yarn over, you simply bring the knitting yarn (the "over" strand) over the needle between two existing stitches on one row, and then work that strand as a stitch when you work your way back to it in the next row.
Waves Baby Blanket Knitting Pattern
Needles: Size U.S. 7 circular needle 36 inches
Yarn: Lion Brand Wool-Ease in White (1 skein), Lion Brand Jeans in Capri (1 skein), Premier Anti-Piling Everday Worsted in Admiral Blue (2 skeins)
Gauge: Not important
Stripe pattern:
With A, work 20 rows.
With B, work 20 rows.
With C, work 20 rows.
These 60 rows form Stripe Pat.
With A, cast on 139 sts. Do not join. Working back and forth across needle in rows, proceed as follows:
Knit 6 rows, (1st Row is RS).
Proceed in Stripe Pat as follows:
1st Row: (RS). K4. *K1. yo. K4.
(K2tog) twice. K4. yo. Rep from * to last 5 sts. K5.
2nd Row: K4. Purl to last 4 sts. K4.
These 2 rows form the pattern.
Continue in pattern as established until 180 rows of Stripe Pattern have been completed, (ending on 20 rows of A).
With A, knit 6 rows.
Bind off and weave in ends.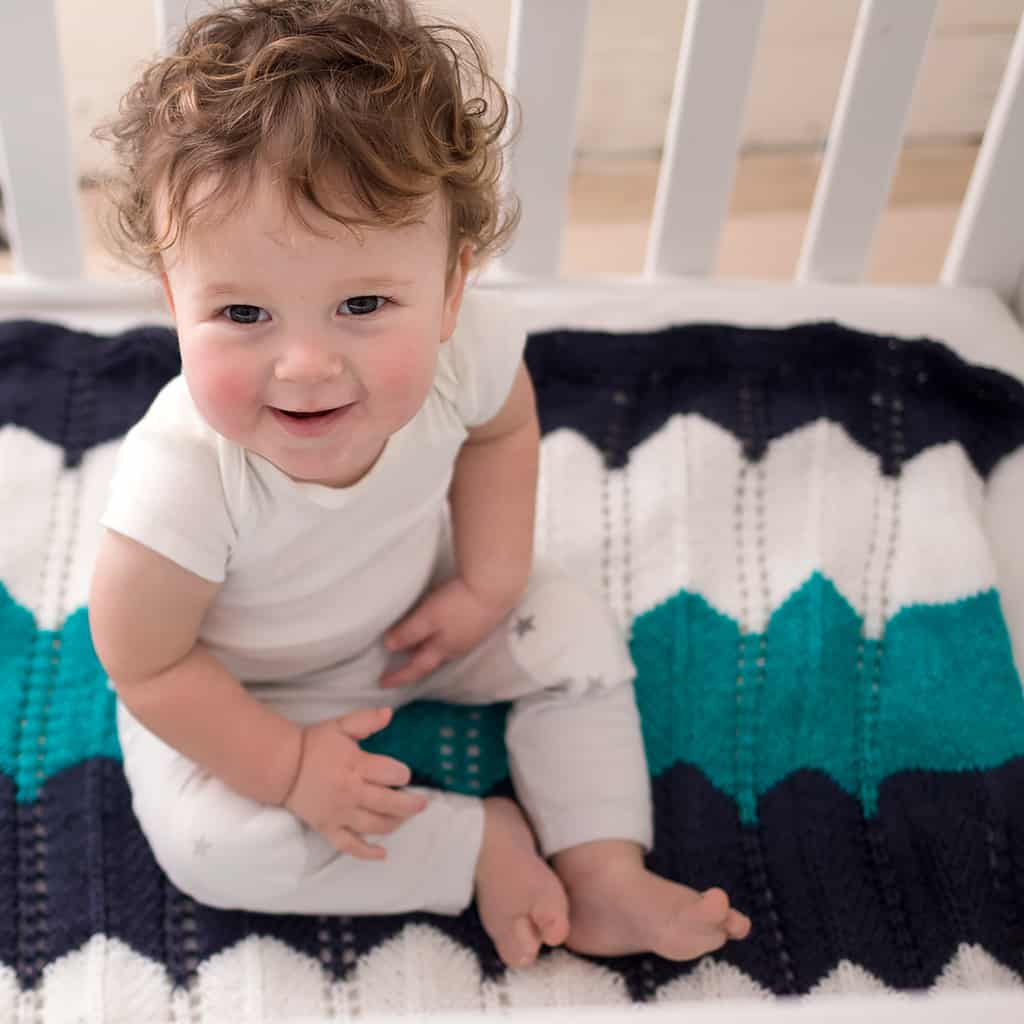 Looking for more Free Knitting Patterns?
Chunky Ear Flap Hat Knitting Pattern
Kid's Hooded Sweater Knitting Pattern
Textured Slouch Hat Knitting Pattern