Vegan Slow Cooker Easy Lentil Soup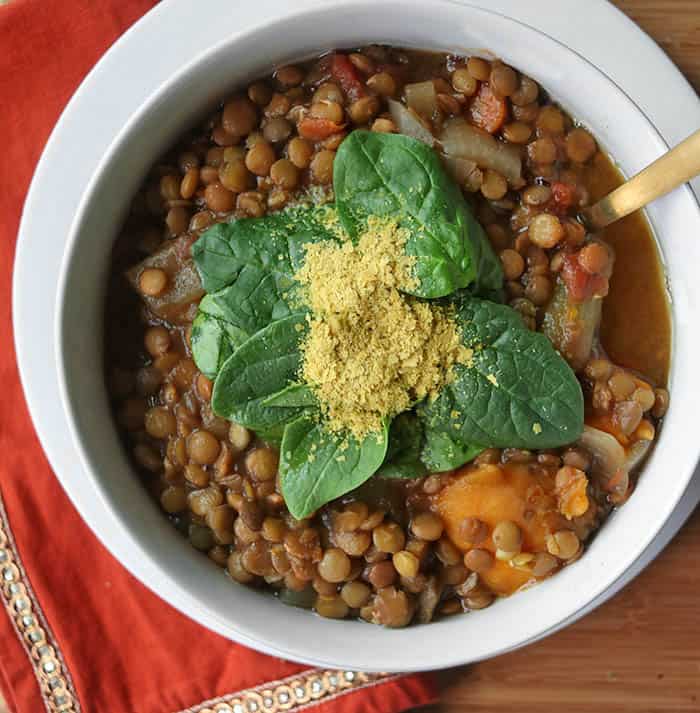 I was hesitant to buy a slow cooker because I never associated them with vegan food or even healthy eating. I was wrong! I use my slow cooker multiple times per week in the colder months and it's turning out to be one of my favorite kitchen appliances. This Vegan Slow Cooker Easy Lentil Soup is the perfect hearty and healthy meal.
It contains traditional lentil soup staples like carrots and celery, but I added sweet potatoes which ended up being delicious mixed in with the soup. I topped my soup with some nutritional yeast which was a great substitute for Parmesan.
This recipe makes a large serving which is perfect for leftovers or freezing.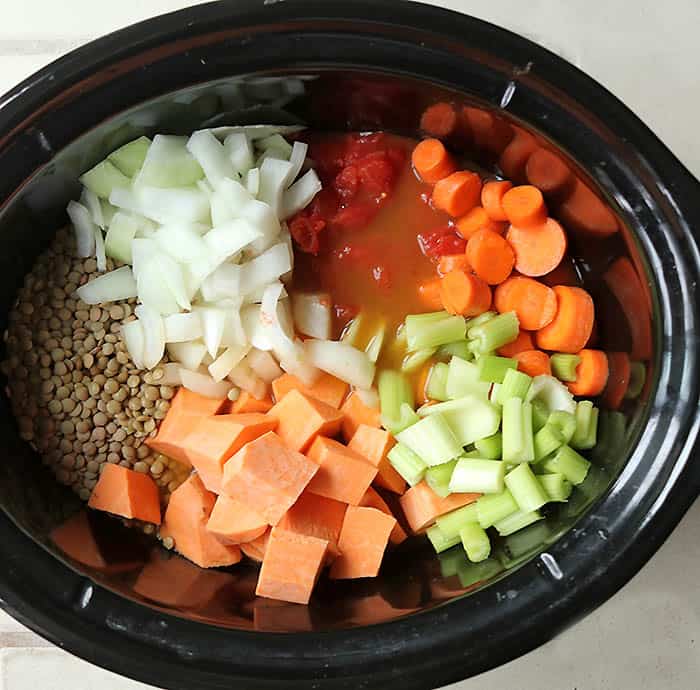 print recipe
Easy Vegan Slow Cooker Lentil Soup
Hearty & delicious!
Ingredients
1 15 oz can Diced tomatoes
1 16 oz bag Dry lentils
2 large Sliced carrots
2 stalks Sliced celery
2 cups Baby spinach
1 medium Diced onion
1 large Peeled & diced sweet potato
8 cups Low sodium vegetable stock
to taste Salt
to taste Pepper
Instructions
Put all ingredients in the slow cooker- except the spinach. Cook on low for 6-7 hours.Add spinach 10 minutes before cooking time is complete.
Details
Prep time: 5 mins Cook time: 6 hour 30 mins Total time: 6 hour 35 mins Yield: 6 servings