EASY Plush Cat Knitting Pattern
EASY Plush Cat Knitting Pattern- If you can knit a rectangle, you can make this easy knitted cat!
There are so many cute knitting patterns for plush animals, but almost none of them are beginner-friendly. This little kitty is here to change that! This EASY Plush Cat Knitting Pattern is so easy, anyone with basic knitting skills can make it. It's knit flat, in 3 pieces and then seamed together. The eyes and mouth are sewn on after you're finished.
This little guy makes a great gift (if you're giving this to a small child, swap out the button eyes for embroidered ones or use safety eyes). You could also make them black cats for Halloween decorations.
This cute cat is a fast knit and it's great for making use of scrap yarn!
KEEP IN TOUCH! FOR MORE INSPIRATION, TUTORIALS, AND FREE KNITTING PATTERNS, SIGN UP FOR OUR WEEKLY NEWSLETTER:
Want more Free Flat Knitting Patterns?
Scroll down for the pattern or click below to buy the ad-free,
printable version for a small fee. The printable version is an instant
download.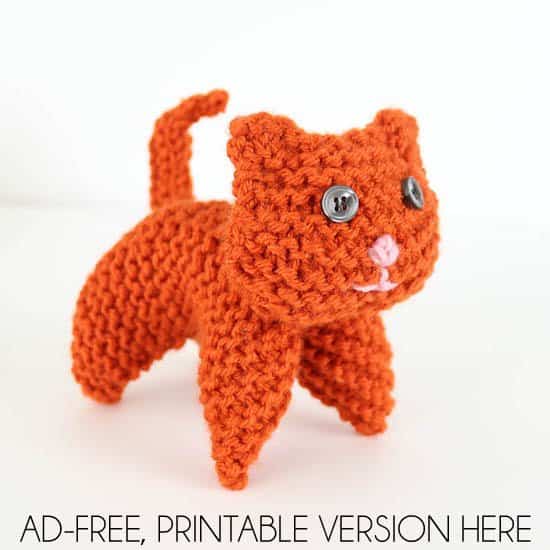 EASY Plush Cat Knitting Pattern
Also needed: Poly fill stuffing
Gauge: not necessary for this project
For the body: Cast on 24 sts. Garter stitch 48 rows. Bind off
For the head: Cast on 14 sts. Row 1-15 knit. Rows 16-19 Knit 2 together, knit to end. Rows 20-23 Knit 1, K1 FB, Knit to end. Rows 24-37 knit. Bind off
For the tail: Cast on 16.
Row 1: Knit
Row 2: Knit 10, turn.
Row 3: Knit
Repeat rows 1-3, 3 times. Bind off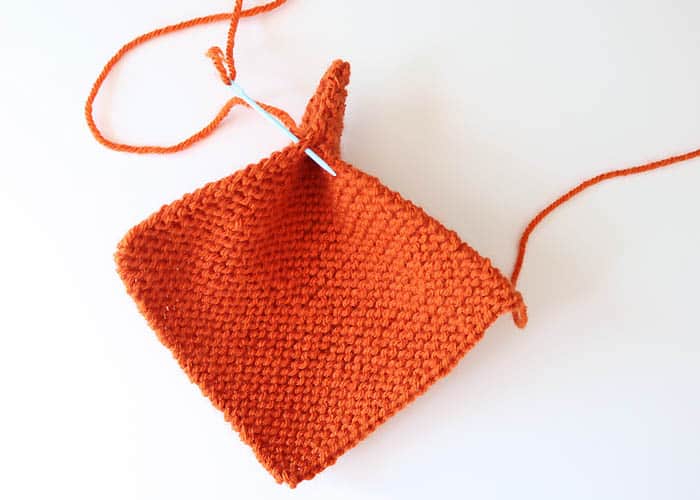 Take the body piece and sew to corner sides together. This creates the cat's legs.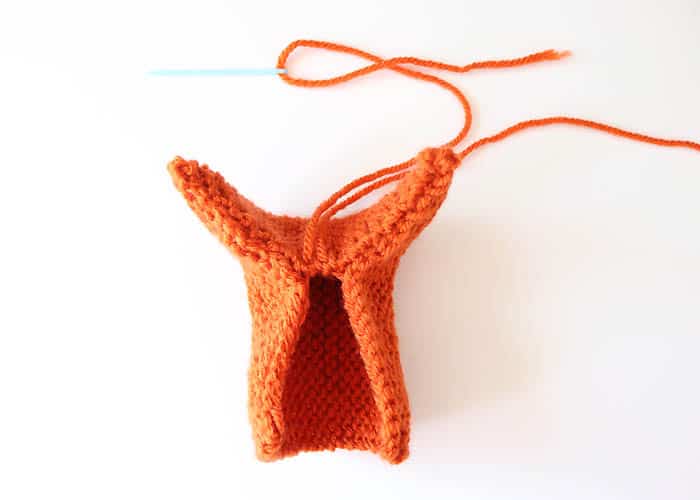 Sew the sides together at the other side.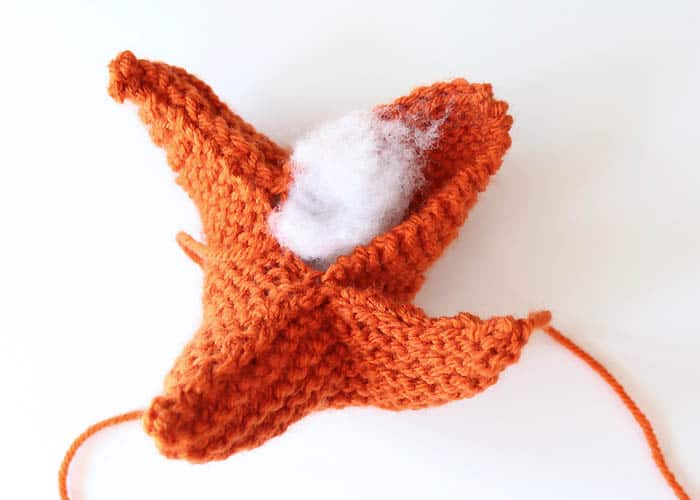 Sew the 3rd leg and add the stuffing. Sew the 4th leg closed.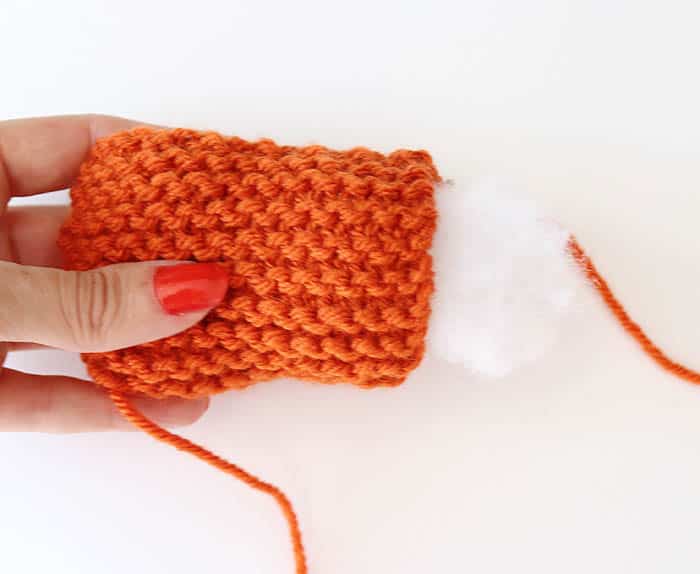 Fold the head over and sew 2 of the seams. Add stuffing and sew the 3rd seam closed.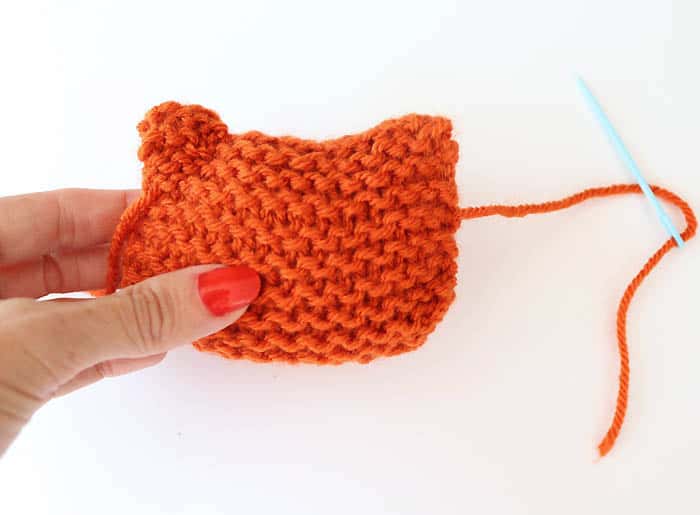 To make the ears look more defined, I added a stitching line at the base.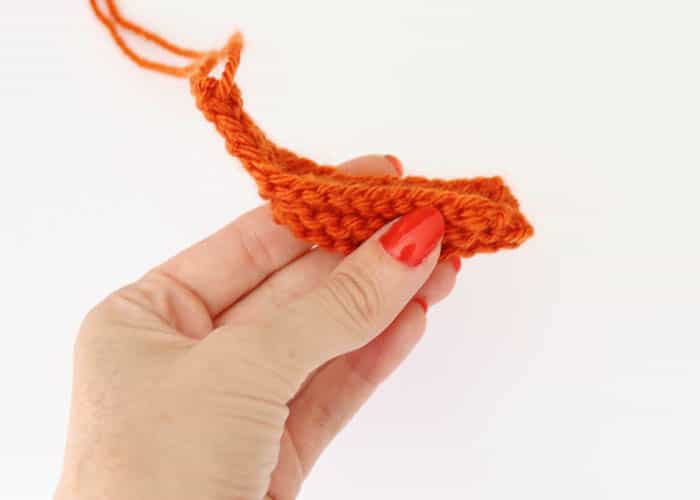 Fold the tail in half and stitch closed.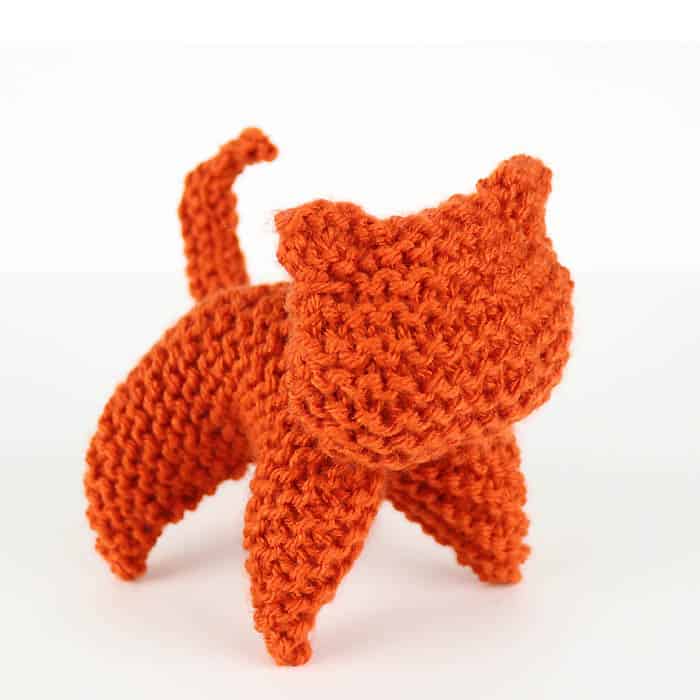 Sew the tail and head on to the body.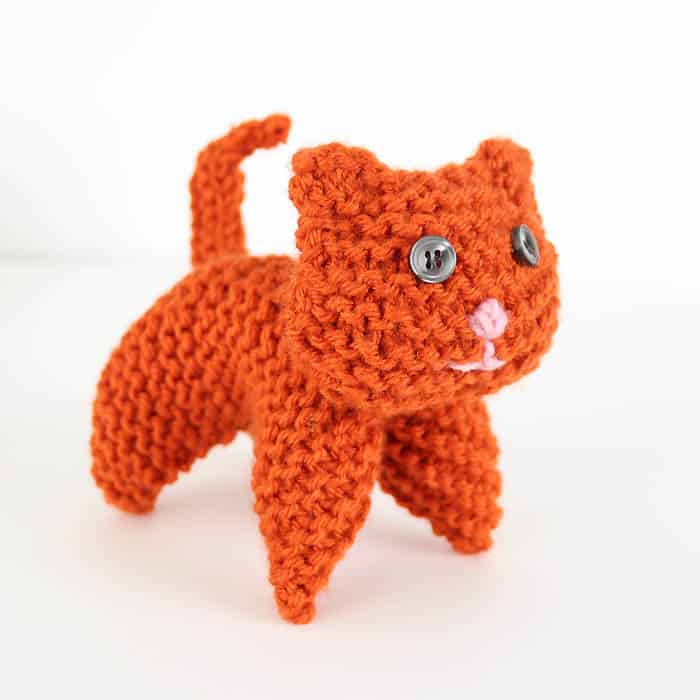 I love seeing your finished projects! If you enjoyed making these EASY Plush Cat Knitting Pattern or any of my other free patterns, I'd love to see yours on Instagram, just tag me @ginamicheleblog. Happy knitting!