Ribbed Arm Warmers [knitting pattern]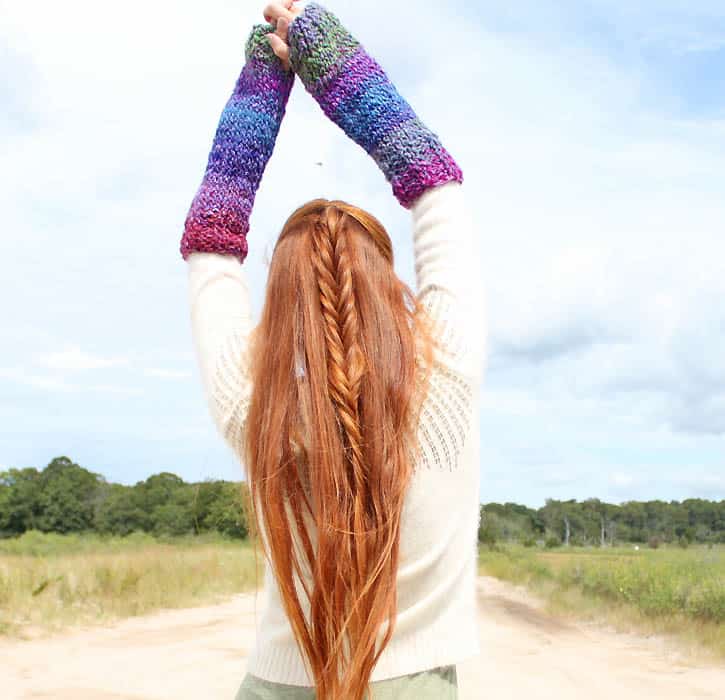 I love a good pair of arm warmers! They're easy to make and they up the cozy factor of any outfit.
[Don't forget to check out my
video tutorials
if you need any help brushing up on your knitting basics]
Knitting needles size US 10 1/2 Yarn: The yarn I use to make these is discontinued but any worsted weight yarn will do.
Arm Warmers (make 2) Cast on 26 stitches. Work in K2 P2 ribbing for 2 inches (this is the bottom of the arm warmer). Change to Stockinette Stitch and knit until pieces measures 11 inches from beginning. Change back to K2 P2 ribbing for 3 inches. Bind off, leaving a long yarn tail. Finishing Fold knit piece in half lengthwise. Thread yarn tail into yarn needle. Sew sides of Cuff together for about 2 inches. Leave next 1 in. unsewn for thumb opening, then sew the rest of the seam closed.