diy free people checked shirt scarf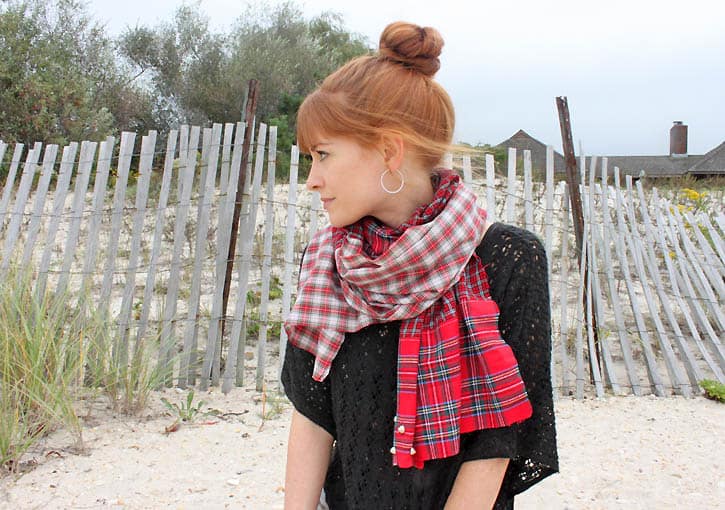 The inspiration for this DIY came from this scarf  I saw while browsing Free People. It's a great way to upcycle those old flannel shirts. Also, it's rather easy to make since all you have to do it patch together fabric. The scarf is meant to have a deconstructed look, so the hems are left raw. I used 3 large men's shirts, but you can use more if you want additional patterns in the scarf.
The scarf will measure 18 x 80 inches. To begin, cut sections of fabric that are 18 inches wide. The width will vary depending on the shirt. I mostly used the back and sleeves of the shirts.

[Sew the 2 sides together lengthwise, right sides facing together]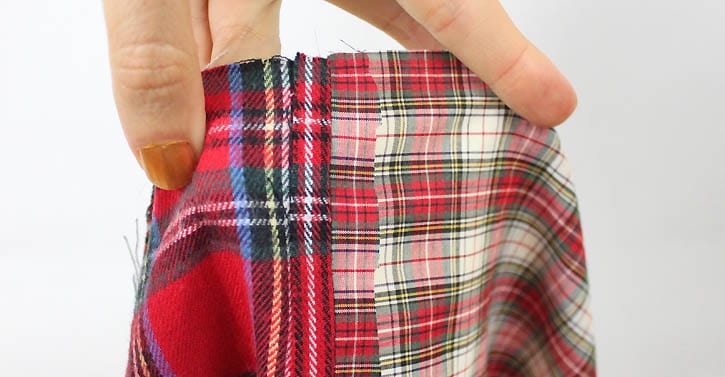 [Open the seam and iron down each side]
[Topstitch each side so it will lay flat]
[Add studs to the corner of one side]
[The finished scarf]