How to Knit Easy Mini Christmas Stockings
How to Knit Easy Mini Christmas Stockings- knit flat and ideal for beginners. Step by step video tutorial included!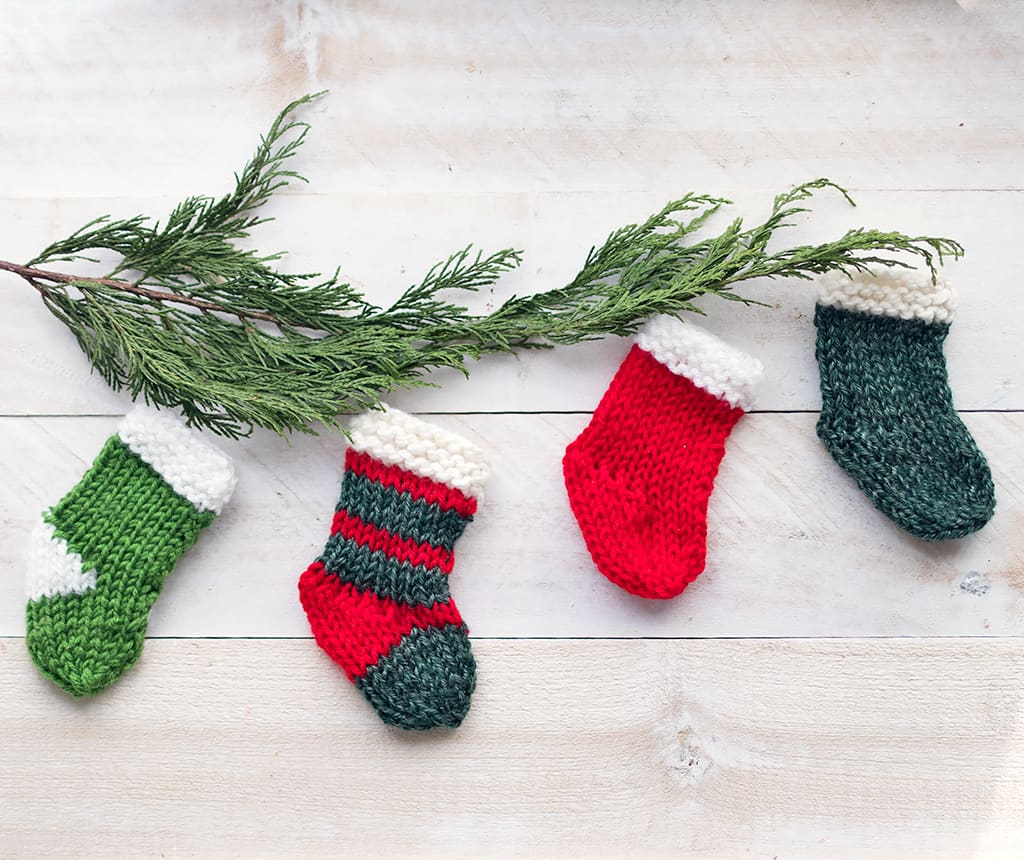 Break out your scrap yarn because I have a fun project to share! These Mini Christmas Stockings are knit on straight needles with no complicated heel shaping. They're simple to knit and they're a great way to make use of scrap yarn. This knitting pattern is ideal for beginners or anyone looking for a fast and easy holiday project.
These little stockings can be used as Christmas ornaments, gift toppers, or as garland. You can't make just one!
I've included the pattern below as well as a knit-along video.
How to Knit Easy Mini Christmas Stockings
Yarn: any #4 weight yarn
Needles: Size US 7 single point knitting needles
Size: Approximately 5 inches tall
With the white yarn, cast on 18 sts.
Cuff:
Switch color. Knit for 5 rows.
Body:
Knit 12 rows in Stockinette Stitch.
Shape heel:
Knit 10 – Turn
Purl 3 – Turn
Knit 4 – Turn
Purl 5 – Turn
Knit 6 – Turn
Purl 7 – Turn
Knit 8 – Turn
Purl 9 – Turn
Knit 10 – Turn
Purl to the end of the row.
Toe:
(Right side) Work 6 rows in stockinette Stitch
Next row: K2 tog, K1 across row (12 stitches)
Next row: Purl
Next row: K2 tog across row (6 stitches)
Break yarn, leaving a long tail. Pull through remaining stitches and pull to tighten. Fold stocking over and sew seam. Weave in ends. A loop can be added for hanging.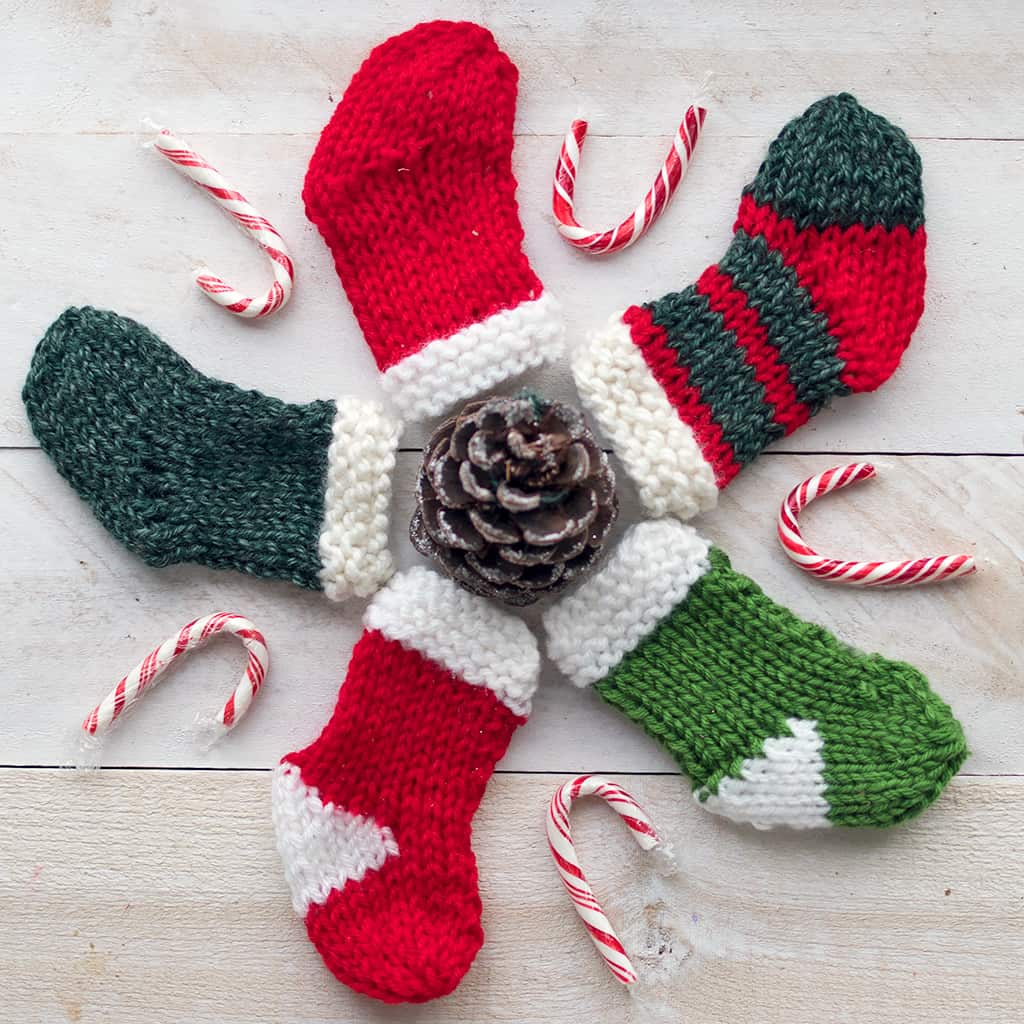 Looking for more free Christmas Knitting Patterns?
Easy Christmas Stocking Knitting Pattern
Easy Candy Cane Swirl Hat- Women and Kids Sizes
Easy Christmas Tree Knitting Pattern